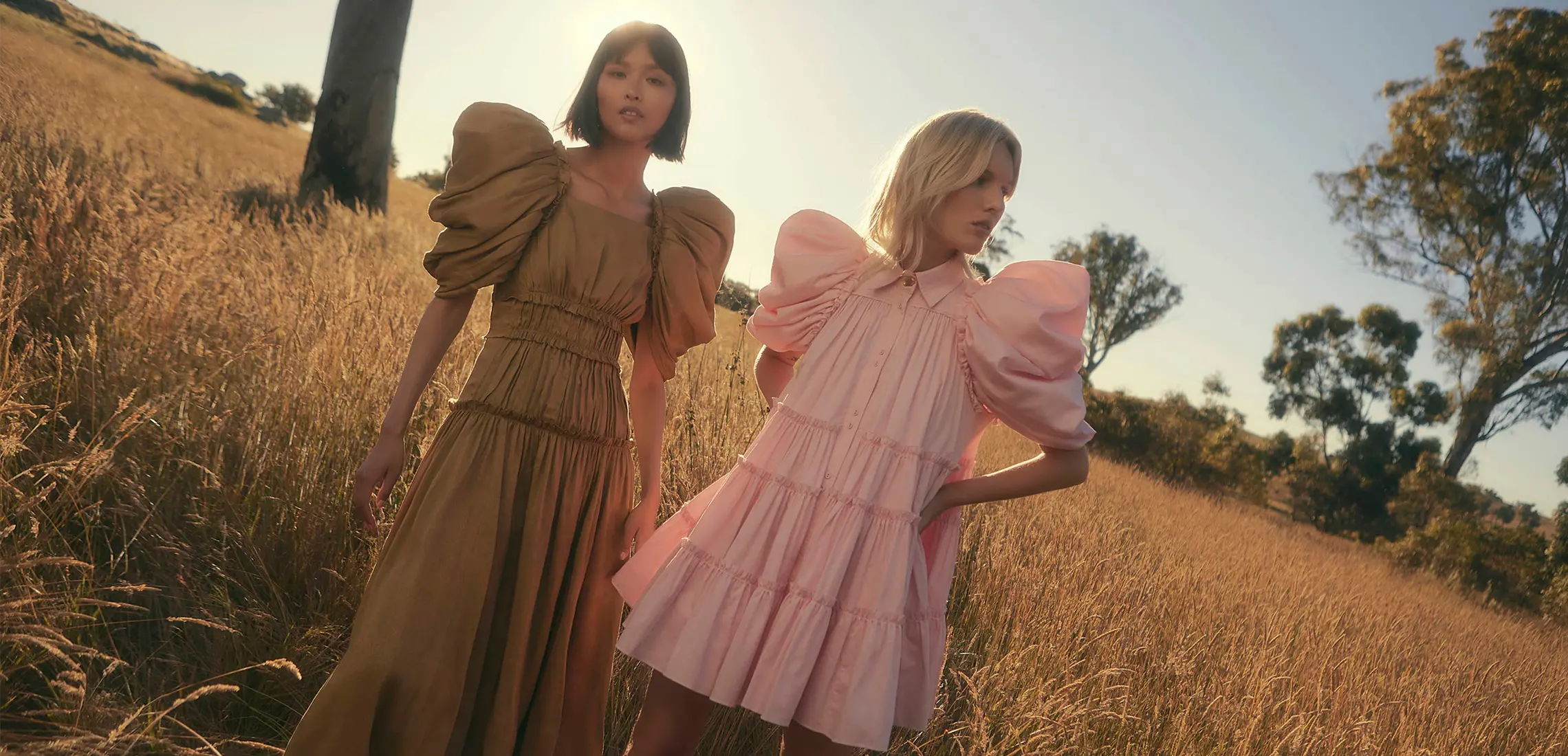 Introducing Aje's Sequence Collection…
Finding calm in colour
By Guest Styler | 12th October 2021

Achieving serenity during this year of unprecedented change seems like an unreachable feat, however, for their Summer 22 collection, beloved Australian brand Aje are turning to nature to bring us a sense of joy and hope to our spring-summer fashion. The collection, entitled 'Sequence' explores the concept of maths in anture, grounded in the Butterfly Effect, otherwise known as 'Chaos Theory' in the field of mathematics. Designers, Edwina Forest and Adrian Norris were captivated by the idea that the most minute of actions can have monumental impacts. For example, the notion that the beat of a butterfly's wings can have an ever-expanding ripple effect on the world at large.
Tell us about the inspiration?
This theory of nonlinear patterns made the designers look to other naturally occurring mathematical phenomena; the presence of the Fibonacci sequence in flora and fauna, the beauty of symmetry and asymmetry, the creation and repetition of patterns, the flow of water and movement of wind and tide.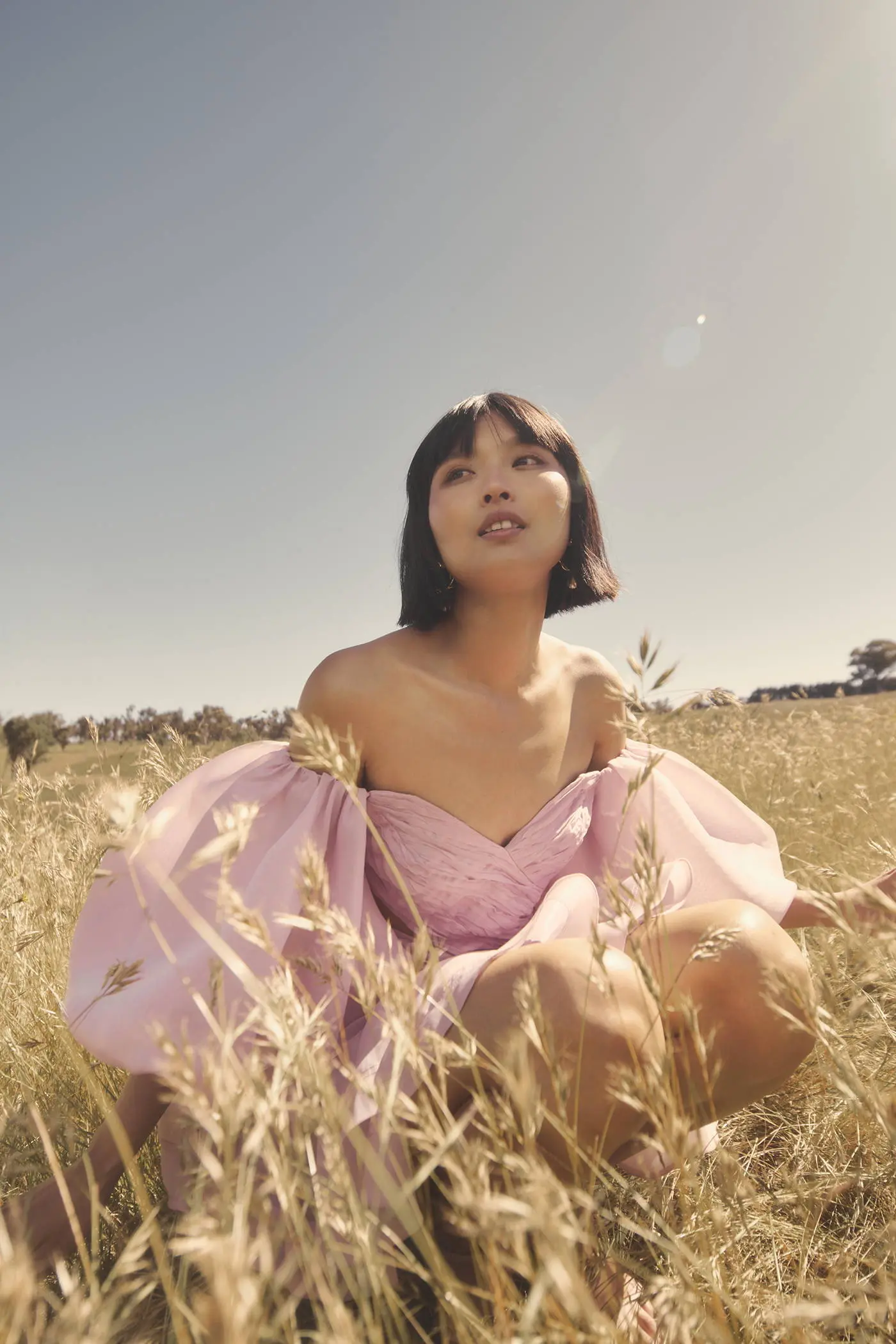 Storytelling is a huge part of your brand identity. What can consumers expect from this collection?
An exploration of the beauty found in the world's glorious formation, find inspiring prints of cascading botanical flora, butterfly-like details constructed in silk linen blends and organza, hand-painted waterfall ombres, precise cut outs and elaborate pintuck pleating in grand silhouettes.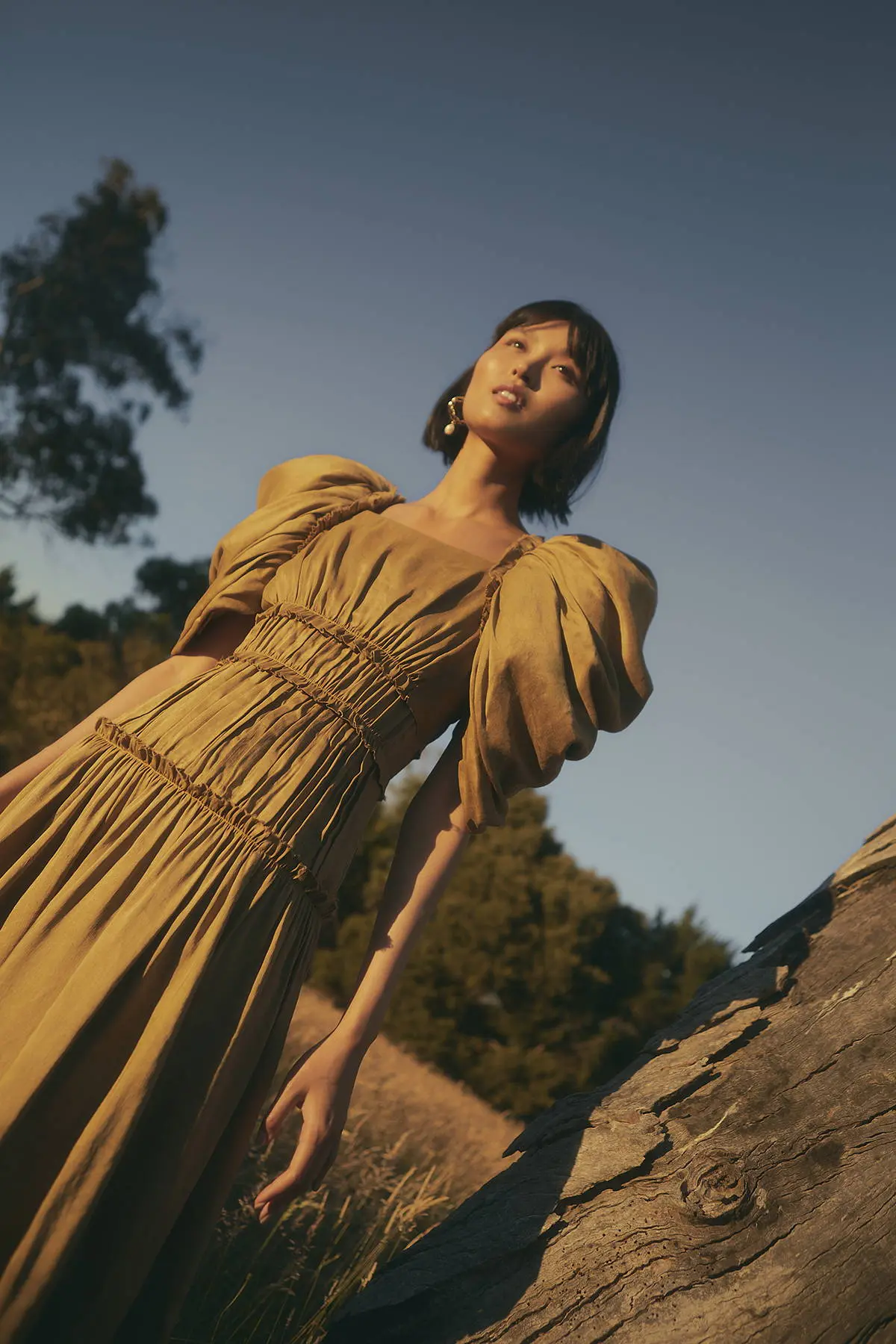 In ode to the forces beyond our control that form our existence, Aje's Summer 22 collection is a cascade of construction, designed for the wearer to make waves in their life and those of others.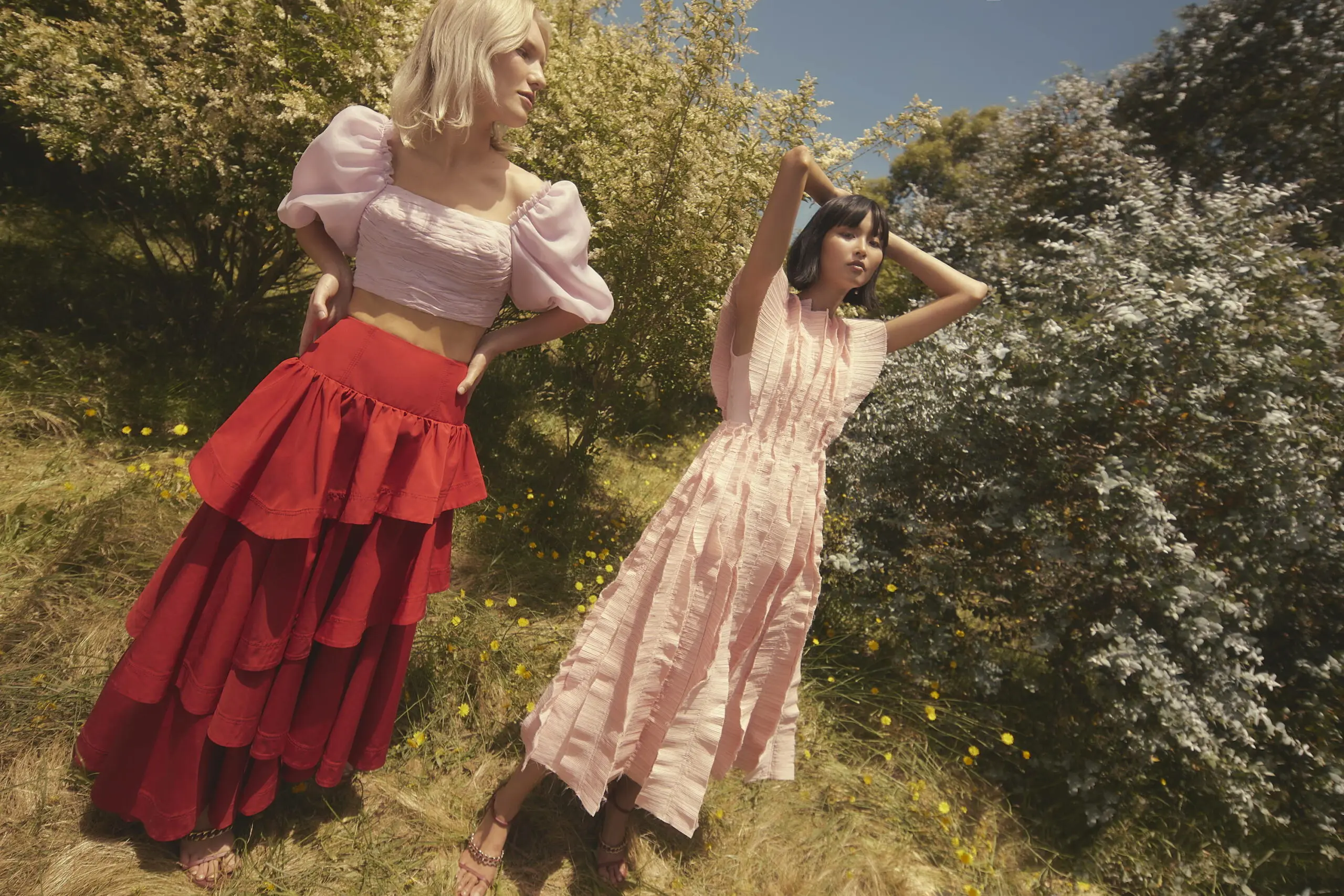 Quick questions:
Describe the essential Aje outfit in one sentence…
Tough femininity, raw beauty and effortless cool.
Top 3 items or looks you'll be wearing all season?
As a lover of black and white, this season I too am embracing more colour and tone. My highlight picks are the Willow tailored pant and top ensemble which features a balance of volume and restraint, as well as a sublime two-tone deconstructed suit in parchment and white. Both looks have been made with ornate toiles before the final pieces are made with love and care into their final designs.
Trend you'll never stop loving no matter what anyone says?
I can't go past our signature use of volume and proportion. To me, it honours the brand's heritage, whilst still feeling modern and fresh.
Your fail-safe styling advice you can always rely on?
A well-tailored suit is the perfect way to make a statement while looking and feeling effortless.
Check out the first drop of the 'Sequence' collection here.
Images provided by Aje.