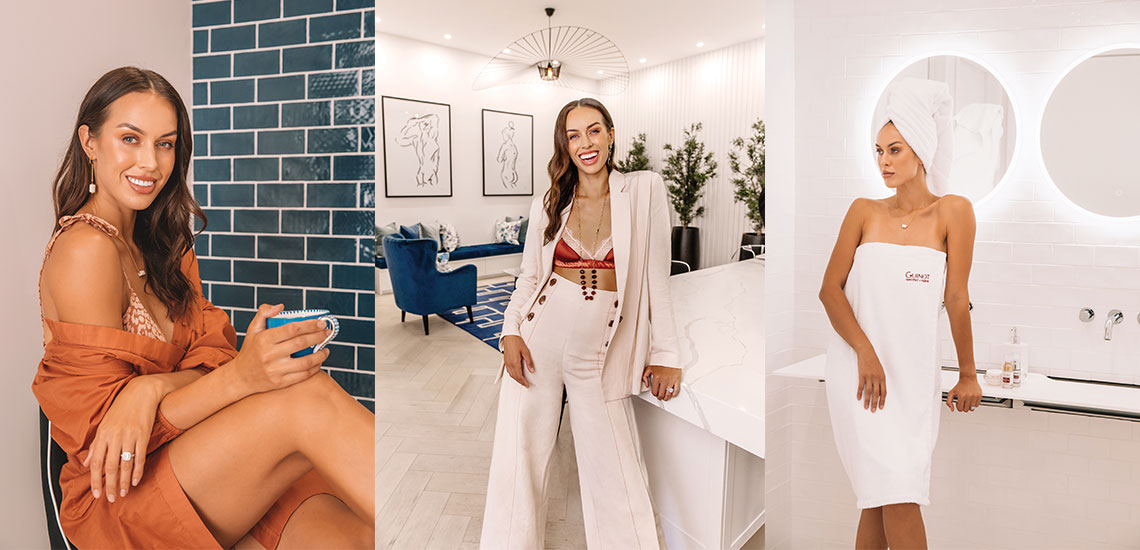 Skin And Body Treatments In Brisbane
Beauty, re-thought
---
In the heart of Brisbane, tucked between Emporium and James Street is Creating Beautiful Bodies BLVD.
Welcome to a unique collection of the best skin and body treatments from around the world.
The brains behind the brand (and beautiful bodies) is Griff Davies and Vanessa Griese – who are passionate about great health and have travelled the world seeking a range of skin, body and weight loss treatments that really work and weren't available in Brisbane.
Not to be confused with a day spa or a wellness clinic, CBB BLVD is one of a kind. "We wanted to bring together a luxurious experience with highly skilled skin professionals and unique cutting-edge treatments," says Griff. Using state of the art technology and facial assessment techniques, the team at CBB BLVD take the time to really listen to their clients. After all – you only have one skin and it's the most impressive covering you'll ever encounter. It's washable, stretchable, self-repairing and lasts a lifetime. With everyone's skin being so different, they formulate exclusive treatment plans that fit all particular paces and prices.
During a visit to CBB BLVD, through the double doors and into the luxurious waiting room with hints of electric blue, marble touches, and lovely staff you will be whisked away to the 3D body analysis and facial skin analyser to your desired treatments and finish in the LED relaxing room.
The CBB BLVD approach is health and beauty as a whole, taking care of the skin you're in. "We offer scientifically proven weight loss methods involving training and nutrition with our in-house gym next door – the first medi spa of its kind in Brisbane. We also have a full range of cosmetic injectables and IV drips," says Griff. "These treatments are designed to lighten, tighten and brighten our clients to be the best version of themselves and look natural, without looking 'done'," he says. From the Metis skin analyser that can detect future skin growth trends to the exclusive Guinot non-surgical instant face lift treatments (found nowhere else in Brisbane), radiance peels for glowing skin and comprehensive anti-aging treatments to BYONIK laser skin rejuvenation, Technispa anti-cellulite slimming treatments and more, the pièce de résistance of CBB BLVD is the Cryo T-Shock. "It's a revolutionary device and is the most innovative and versatile anti-aging method on the market aimed at eliminating localised fat, reducing cellulite as well as toning and tightening the skin," says Griff. "Our experienced aestheticians and nurses are trained to help you look and feel more youthful and uncover your skin's natural glow without surgery and with minimal downtime," he says.
Great skin shouldn't be a short term solution and CBB BLVD will work with you by tailoring unique packages to suit whatever stage of life you're in. Whether it's to fit around busy schedules or certain budgets, with the great skin team behind you, you can continue to let your natural beauty shine through.
Creating Beautiful Bodies Blvd (CBB BLVD)
128 A Brookes St. Cnr of, Ann St, Fortitude Valley QLD 4006
(07) 3073 3939