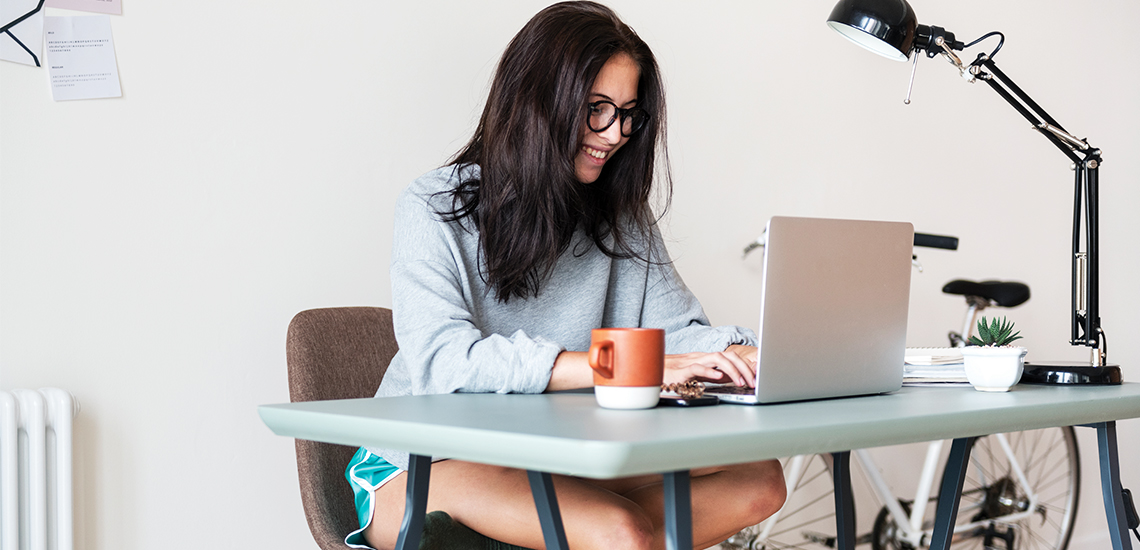 Is Coronavirus Changing The Way We Work?
The forced natural experiment that nobody asked for
---
To say the last few weeks have been uncertain would be an understatement. As countries all over the world shut their borders and declare states of emergency, it's clear that the coronavirus (COVID-19) has ignited a sense of uncertainty throughout society. And as normal rules for business and social interactions continue to change on the daily, coronavirus is forcing millions of people all over the world to re-evaluate their current workplace strategy. It seems we may have reached a crossroads as a society – one that is in favour of working from home.
This forced experiment in working remotely is one that depends on many different individual circumstances. So, even though global companies such as Google, Amazon, Microsoft and Twitter were among the first to have their employees working from home, here in Australia, it's embedded in our 'Aussie battler' nature to just keep calm and carry on. Which is all well and good, so long as you keep socially distant (and if you're even able to!).
The things we will come to learn in the next few months will be pivotal in how we choose to conduct work in the future. In the age of innovation, remote working gives us a chance to achieve the ultimate work-life balance. In fact, companies who allow remote work have 25% less employee turnover than those that don't (Owl Labs). Statistics also show that 76% of workers would be more willing to stay with their current employer if they could work more flexible hours (FlexJobs).   
The fact is, long before this global pandemic hit, the rate of people working from home was already rising. Over the past few weeks (and no doubt into the next few months), our society will continue to change. And it's likely that post-coronavirus workplaces may entertain the idea of working remotely, where they may have not before. Of course, this is all dependent on the success of this forced experiment in autonomy.
Naturally, the same can't be said for everyone. There are many essential service industries that keep our country operating who don't have the option to work from home. Interestingly though, the innovation has now started to filter through to some of these occupations. For example, some GPs now offer the option to order your recurring prescriptions online – eliminating the need for any face-to-face contact – all from the comfort of your couch.
So, it begs the question, where will working from home take us in a post-isolation world? I guess only time will tell.
How's working from home for Brisbane locals really going?
"I am currently not working from home, but I do think that a lot of businesses are realising the financial advantages as well as the ease of operating online, without a physical office. I feel that commercial real estate will take a small hit as businesses begin to understand that they don't necessarily need to lease an office to be able to operate their company. This is a technological age we're living in, and working remotely is quickly becoming the norm." Ziggy, 22, Customs & Logistics Operator
---
"While I don't believe workplaces will drastically change and switch to 100% remote-working business models post-iso, I do think the opportunity to work from home (either part time or full time), might be considered more than it would've before. This will obviously be on a case-by-case basis though, depending how well they communicated, hit KPIs etc from home during coronavirus. I personally enjoy the creative environment of working in an office – but flexible work isn't a new concept – and I think it'll be in the mix more post-iso." Jasmine, 27, Journalist
---
"For me, my role doesn't really change. I already work remotely from my laptop, and this can be done from any town or city in Australia, plus i'm well-accustomed to communicating via phone, email or Zoom. Personally, I enjoy the freedom of working from home so I can capture the full attention of my customers and their unique requirements. For now, the personal face-to-face aspect of my job has stopped, which is a small issue on my daily activity, but not detrimental. We have actually implemented more mobile calls in our daily cycles which interestingly, has in turn increased our sales growth! I believe that while the future may be uncertain right now, soon the abnormal, will become our normal day." Darren, 51, National Technical Sales
For more related articles on COVID 19 like the self isolating cocktail recipes, at-home workouts and things to do while self isolating check them all out here.

Discover the full page story in our digital magazine below!