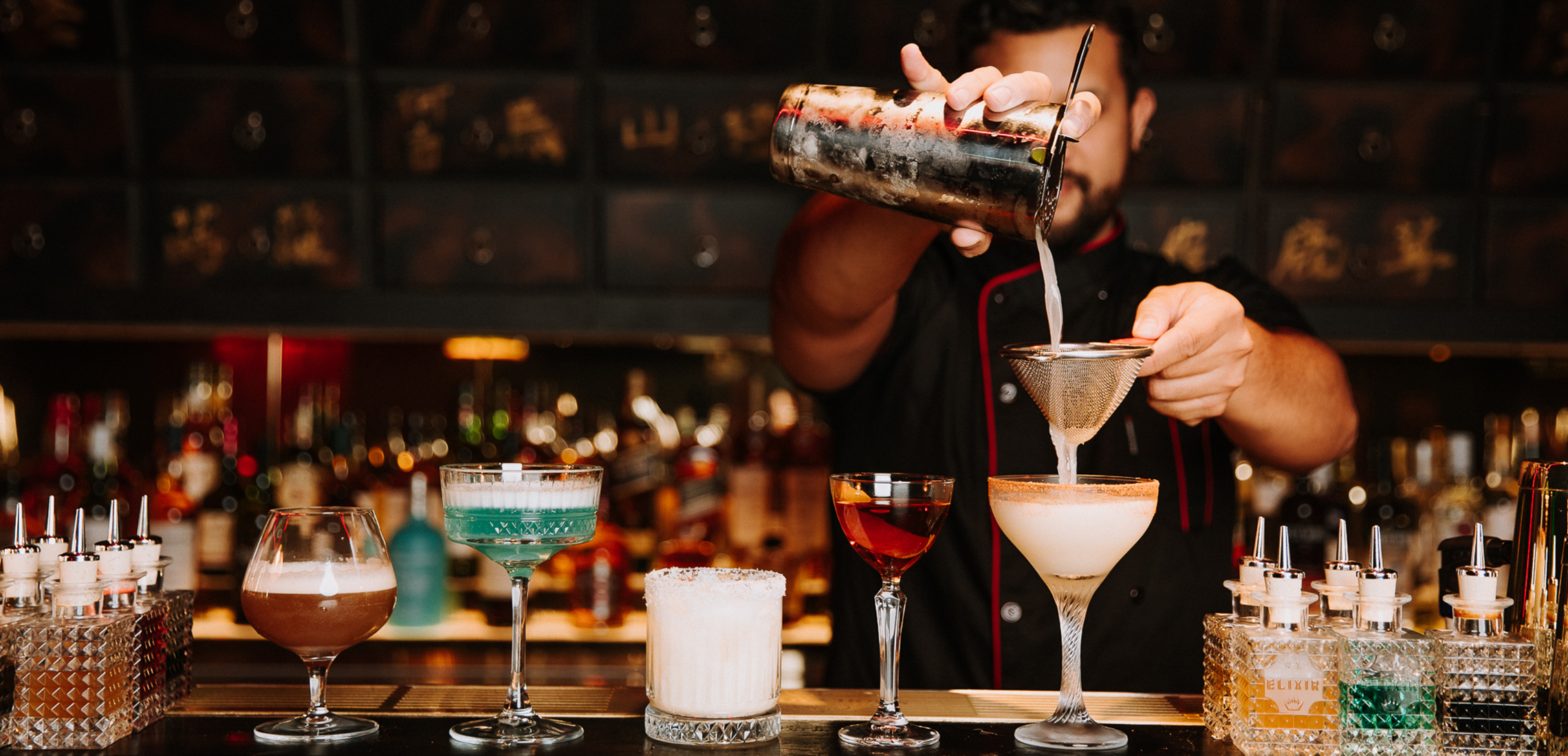 Sip From An Absinthe Tower At BNE's New Underground Parlour
A night with the green fairy!
---
Dinner and a show are always a good time, especially when you're kicking it 1920s-style in a secret speakeasy tucked in The Valley's China Town. However, this isn't your average Gatsby party – Brisbane's new underground bar will whisk you away to the Paris of the East, for a night of luxury, mystery, and glamour.
Cindy Chow's Theatre and Cocktail Bar tells the fairy-tale of an exceptional woman who ruled Shanghai's darkest secrets in the roaring prohibition era. The concept bar comes to life from Wednesday to Sunday, to the tune of live swing jazz and cocktails pouring. Feather boas, optional.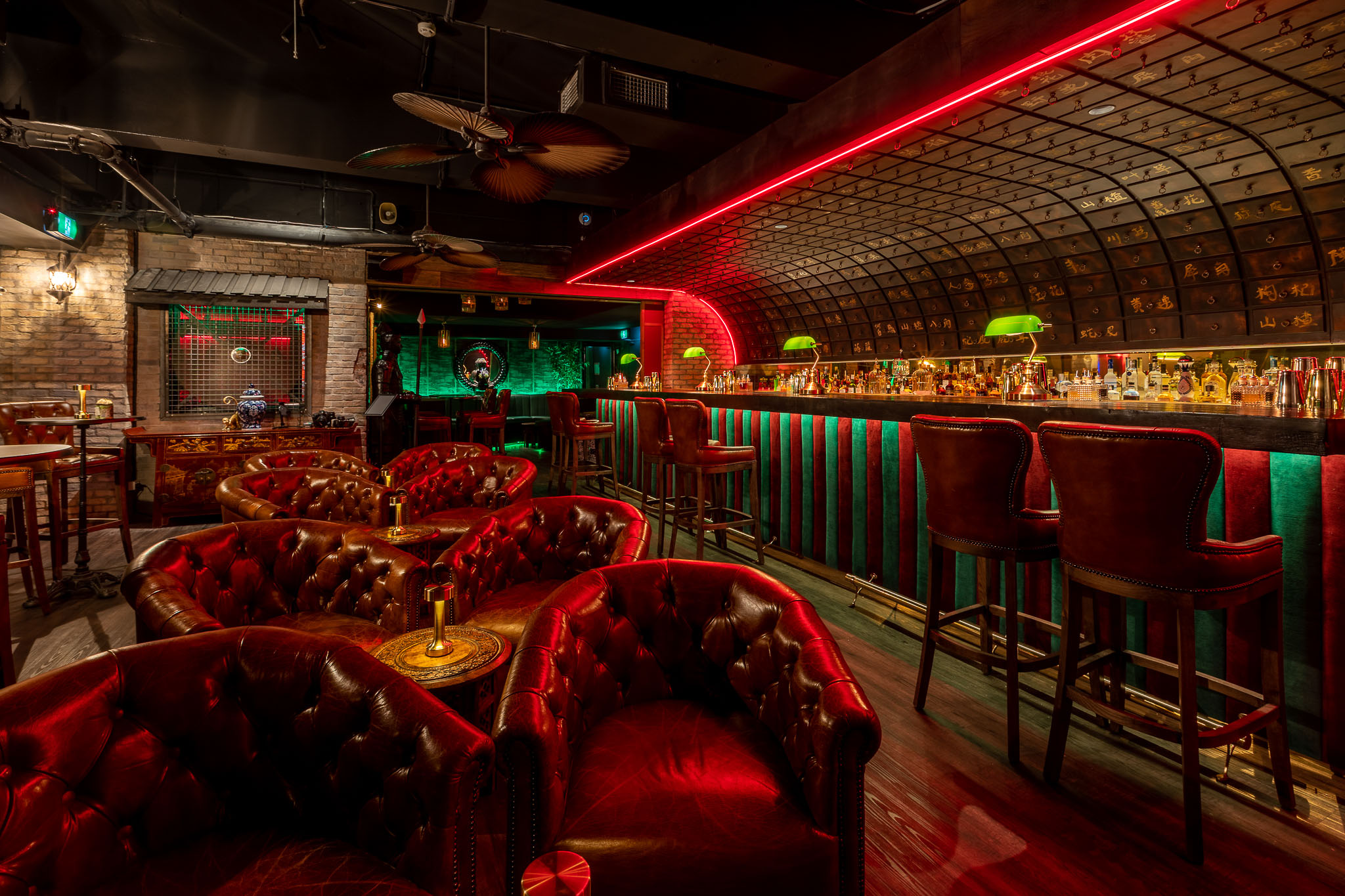 The eclectic drinks menu features 11 signature cocktails, carefully curated in a wonderful combination of flavours and fresh ingredients. There's the Birdcage with Tanqueray No. Ten spun with the tastes of peach, passionfruit, citrus, and rhubarb. The Yu Garden lies on the sweeter side with Matusalem Rum, Pedro Ximénez sherry, crème de cacao, and chocolate bitters. Or, for a simple tipple that packs a punch, try the Opium Den with Talisker 10-year-old whiskey, Sailor Jerry spiced rum, and banana extract.
You can also have the green fairy join your party with the Lady Absinthe – a shared beverage tower brimming with absinthe, citrus, natural syrup, and cucumber. What happens in Shanghai stays in Shanghai…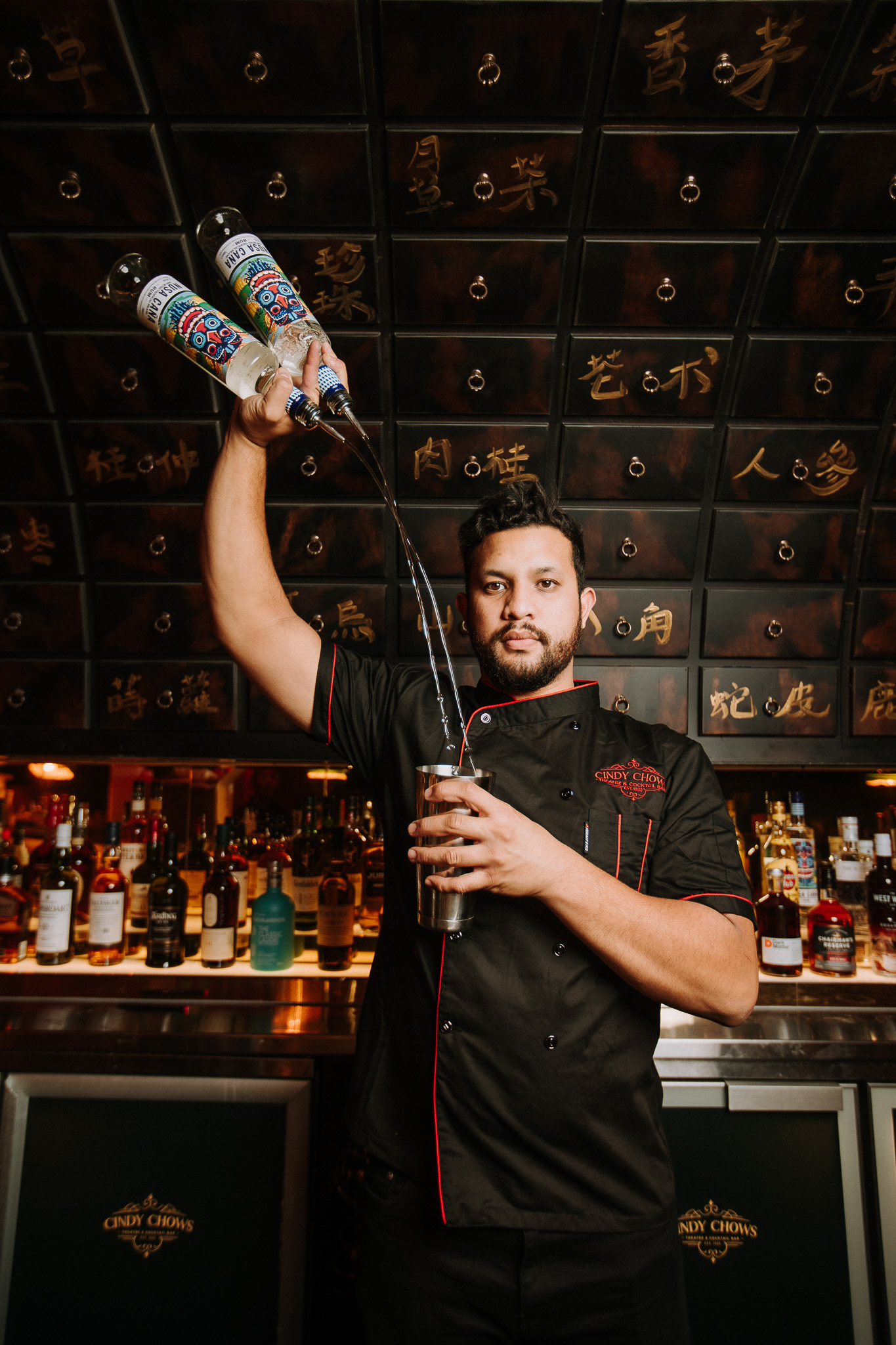 As for bites, the share-style menu by head chef Thien Nguyen is well-balanced to suit vegetarians, vegans, and carnivores alike. Each plate has been designed to complement the signature cocktails, from the panko mushroom slider, honey hoisin Karaage chicken, lotus chips, wasabi calamari, and plenty of fresh oysters on hand.
Cindy Chow's Theatre and Cocktail Bar opens on Wednesday 21 July in a secret location. Walk-ins welcome.