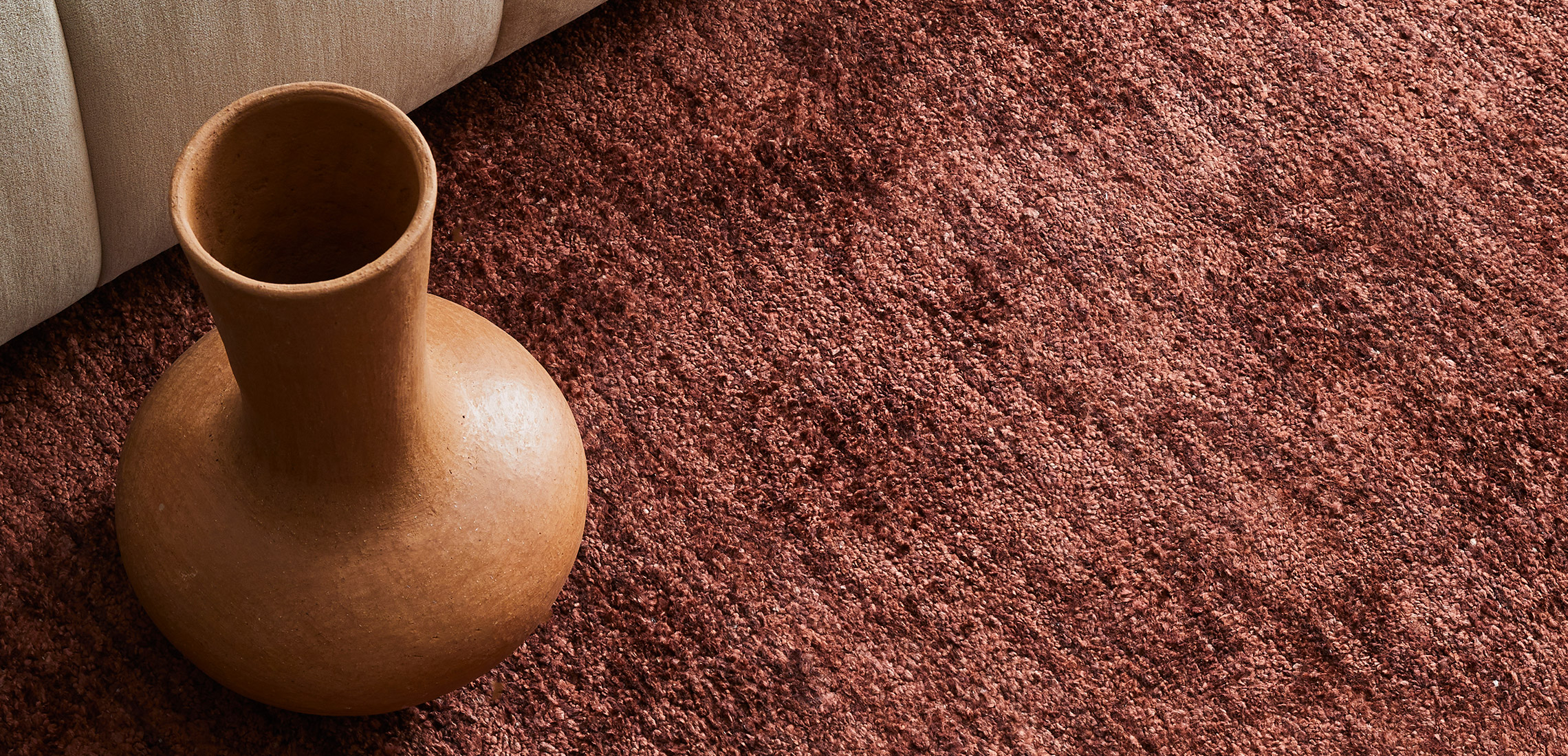 3 Ways To Warm Up Your Interior Space This Winter
Cosy up
---
As the days grow shorter, gloomier, and a whole lot colder, all you want to do is throw on a pair of well-worn sweats and snuggle up in your humble abode. And while your coastal-style aesthetic might not currently translate to the breezier months, we've asked the interior experts at Carpet Court how to make your interior space a verified winter warmer.
Before you load up your home with blankets and Uggs, throw your memory back to your primary school art room where the colour wheel took up residence on the wall. Embracing warm tones is the easiest way to cosy up your living space – opting for hues that fall into the red, orange, and yellow families, while cool colours belong to the green, blue, and purple families.
Easy peasy, right? Now it's time to bring it home…
The simple swaps
Once the temps start to drop, make a budget-friendly seasonal switch by changing up your soft furnishings and textiles. From cushions to throw rugs, bed linen, and even bathroom towels, replace your light colours with warm hues for a swift change that will make a big impact. Or, create a sense of warmth by playing with the textiles in your space – like tactile cushions and a cosy throw – to max the toasty factor.
Lay down the warmth
Waking up on a chilly morning can seem like an impossible feat, but when the soft comfort of carpet or a plush rug is there to greet you, you're sure to get up on the right side of the bed. Rugs will visually enhance the room while also adding another warming textile to the mix – just opt for shades like terracotta, turmeric, mustard yellow, or warm neutrals like beige or cream. Our pick? Carpet Court's Almonte rug in clay or the Noosa rug in natural white edge.
Let the light in
With sunny days short and far between when winter hits, turn on your own rays with warm, white light in your home from a range of different light sources – think table lamps, floor lights, or even candlelight. Window coverings are also great to add visual cosiness as well as an extra thermal layer between you and the outside freeze. Blinds and shades in warm tones like off-white or taupe are an easy fix, such as Carpet Court's Contemporary Light Filter roller blinds in angora.
Winter hibernation has never looked so good!