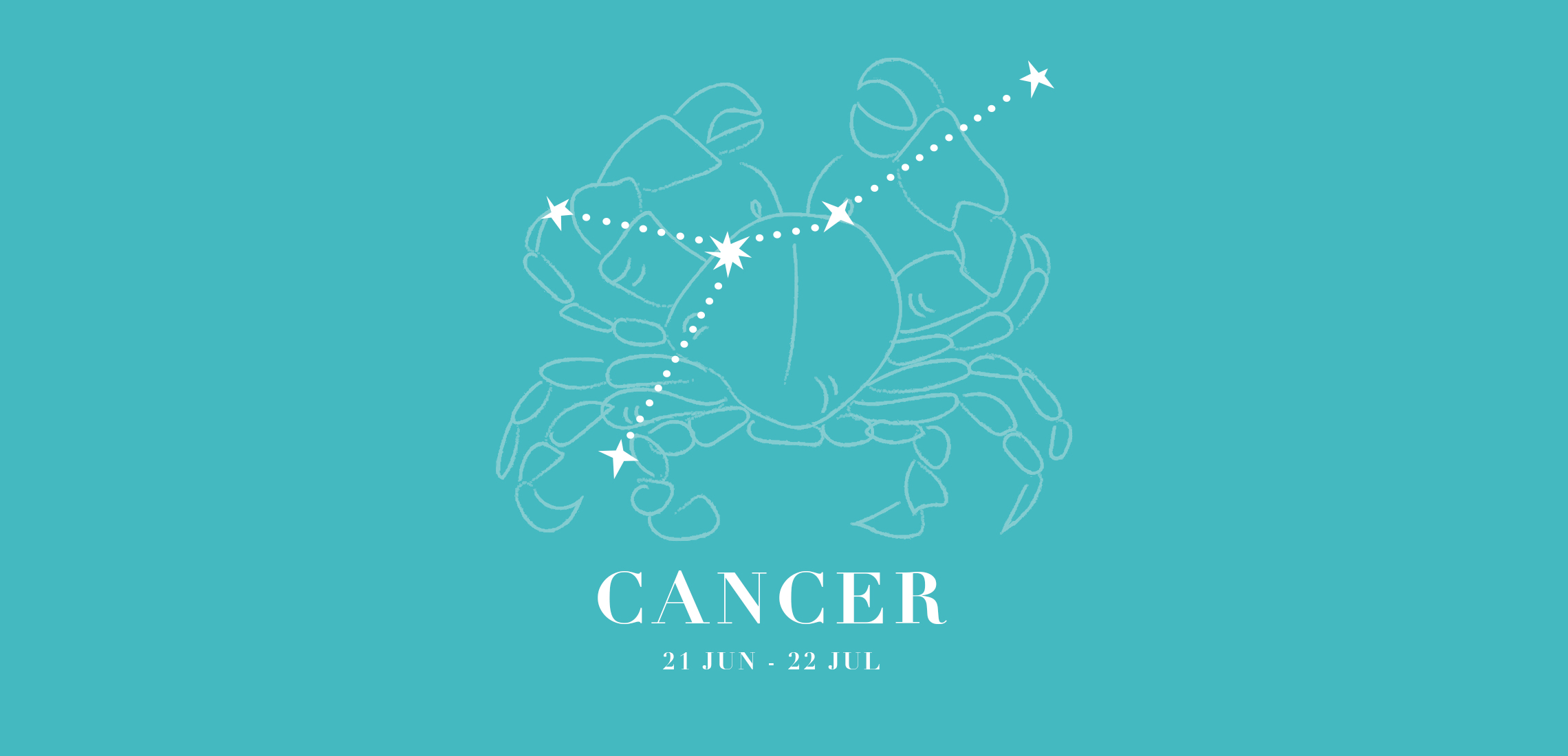 What's In Store For The Cancer Zodiac Sign In 2021
The claws are out!
---
Calling all Cancerians! If you're born between June 21 – July 22, we're talking to you!
As a water sign, you are one of the most powerful and encompassing signs around. You have a unique ability to read the energy of any room – thanks to your intuitive mind. Ironically, Cancer's themselves are very hard to read. But if you ask any Cancerians bestie, they'll tell you that behind this distant façade is one big softie. That's right, crabs, there's no fooling us. We know that you're compassionate, committed, and have an abundance of emotional depth! You are the definition of a homebody, meaning that you'll put your hand up to host that social gathering just to make sure that it'll be in the comfort of your own cosy space.
According to the yearly horoscope, 2021 is calling for Cancerians to switch things up a little. While you would usually be the ones to always take care of others, this year is all about accepting the love that's coming in. This turn of the tables will be quite uncomfortable to start with, but stick with it and live life on the vulnerable side for a while. Tune into your gift of adaptability to embrace all things self-love. Looking out for yourself will be especially important during the mercury retrogrades due in June and September. During these unpredictable times, don't let your love of nostalgia trick you into texting that ex! Instead, focus on nourishing all the healthy relationships in your life. In doing this, be wary of your passive-aggressive tendencies that may be keeping people at arms-length.
Just keep your eye on the prize and channel your peaceful side! Meet your Cancer celebs below:
Chris Pratt
Born: 21 June 1979
Ariana Grande
Born: 26 June 1993
Meryl Streep
Born: 22 June 1949
Benedict Cumberbatch
Born: 19 July 1976
Selena Gomez
Born: 22 July 1992
Tom Cruise
Born: 3 July 1962
Margot Robbie
Born: 2 July 1990
https://www.instagram.com/p/COHhw1XjzxU/
Jaden Smith
Born: 8 July 1998
https://www.instagram.com/p/CKwypnZjRl6/
Lana Del Ray
Born: 21 June 1985
https://www.instagram.com/p/CMn04b-BPy9/
Tom Hanks
Born: 9 July 1956
Kristen Bell
Born: 18 July 1980