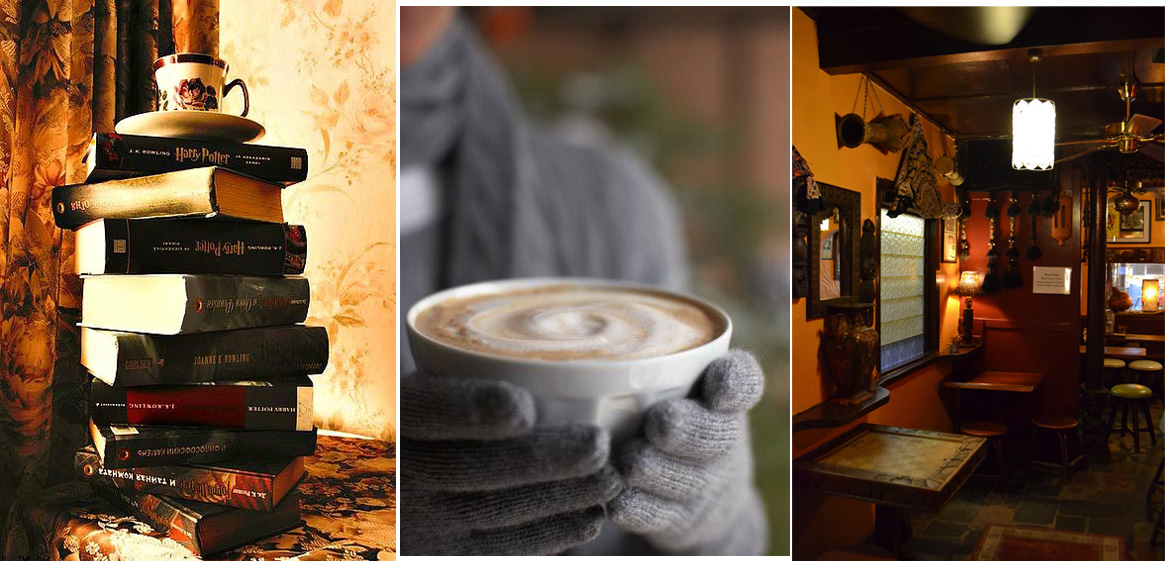 Brisbane's Cosiest Cafes
To make it easier to get out of bed on these chilly winter mornings, we've listed some of Brisbane's cosiest cafes where fur coats won't be necessary but a good book or a friend to natter to is.
---
By Alicia Gronert
Winter is all about being cosy and the sudden chill in the air has us unpacking the cardigans and woolly socks, but getting out of the bed in the morning is only getting harder. A morning coffee at one of these cosy cafes will have you rolling out of the covers to somewhere just as snug as your home, though unfortunately I can't guarantee pyjamas will be as acceptable.
Truthfully, we really can't complain and though Brisbane's winters are generally all stunning sunny days, we still love a cosy café just as much as the significantly cooler parts of the world – so we can imagine it is actually snowing outside (or is that just me?). Whether you're in need of some quiet me time or a comfy catch up with a friend, these cafes have got you covered for the winter months and invite you to come in and stay a while, as the wild blizzards carry on outside.
The Three Monkeys, West End
A local West End favourite, the inside of the Three Monkeys Cafe has the look and feel of a traditional English pub, minus the scent of old beer and instead the aroma of delicious coffee. Snuggle into one of the nooks and crannies with a bowl of chai tea with honey and indulge in a slice of their homemade apple pie. Open from 9.30am – 11pm, you don't have to be in any rush to leave.
The Three Monkeys
58 Mollison Street, West End
P 3844 6045
www.facebook.com/TheThreeMonkeysCafe
French Twist Patisserie, The Barracks
Built in the old army barracks on Petrie Terrace, this French Twist is the cosiest I've been to. The chic Parisian interior complete with checked floors and vintage arm chairs look straight out of the film Chocolat', and if only Johnny Depp were there to serve you a pain au chocolat' with a kiss on the side it would be perfection. Come lunchtime, the fresh baguettes filled with tasty fillings are popular menu items, or skip the main meal and fill up on delectable macaroons and crème brulee instead.
French Twist
61 Petrie Terrace, Brisbane
P 3876 4714
www.thebarracks.info
Clarence Corner Bookshop and Café, Woolloongabba
Nothing says cosy like a café in a bookstore. Grab a book, a hot chocolate and sit inside this 19th century building or in the courtyard out the back. Specialising in out-of-print old favourites, quality second-hand classics and new releases, you're sure to find a read to bury your nose into.
Clarence Corner Bookshop and Cafe
596 Stanley Street, Woolloongabba
P 3844 5591
www.cornerbookshop.com.au
Spring Hill Deli & Produce Café, Spring Hill
This place is a gem to stumble across. The quaint mother-daughter run counterpart to the Spring Hill Deli is as welcoming as the sunflowers that adorne the entrance. Organic, fresh, gluten-free and vegan options are available to eat from the couches, tables or wooden window benches that make you feel as if you are visiting Aunt Colleen's Queenslander in the country.
Spring Hill Deli & Produce
2/537 Boundary Street, Spring Hill
P 3161 3031
www.springhilldeli.com
The Foxy Bean, Woolloongabba
Always a favourite, the Foxy Bean Café is a gorgeous setting to have breakfast, brunch or dinner with its federation era dark wooden trimmings and eclectic antique furniture. The converted store is dimly lit and decorated with hanging plants – don't come here if you're planning a quick visit though, you probably won't want to leave anytime soon.
The Foxy Bean Café
896 Stanley Street, Woolloongabba
P 3391 4990
www.foxybean.com.au
Bonsai Botanika, Brisbane CBD
There's no couches or books here, but I found myself escaping the pouring rain a few weeks ago and Elizabeth Street's Bonsai Botanika was where I took cover. Sitting on the upper level with a warm coffee in my hands (and my mum to chat to) was super cosy; needless to say we stayed for a while. The wooden countrified interior is an inviting escape from the concrete jungle outside and if you choose to stay for lunch the Japanese fusion menu will wow your taste buds.
Bonsai Botanika
109 Elizabeth St
Brisbane
P 3210 0059
www.facebook.com/Bonsai-Botanika
Lady Marmalade Café, Stones Corner
Though this café has outdoor seating, you can still get super cosy with one of their crocheted blankets at this retro chic Stones Corner favourite. Pair this with a breakfast from their locally sourced all-day breakfast menu and a warm coffee, you're all set for a cool winter's morning.
Lady Marmalade
Cnr Logan Road and Cleveland Street
Stones Corner
P 3324 2480
www.ladymarmaladecafe.com