Brisbane's Best Venues For Christmas Parties
A good party needs a good venue, and we've found the best!
---
Christmas is just around the corner, and with it comes Christmas parties! If you're hosting a workplace Christmas function, a cocktail party, or simply one last get-together before the holidays, we've gathered our pick of Brisbane's best venues for Christmas parties.
Church | Fortitude Valley
Brand new to Brisbane, Church is the uber-cool function space we've been missing. Seriously slick yet decidedly dark, this new space (tucked inside the back of Crowbar) is dedicated to hosting exhibitions, functions and private events. From the same team that brought us the famously friendly Crowbar, Church is the perfect destination for hosting everything from weddings to pop-ups. With a gorgeously dark fit-out, private bar with full tap system, lighting, surround-sound PA, and easy wheelchair access, Church is able to tailor the perfect package to suit your needs and budget. And the best part? Once the function is over, head back to the main stage to enjoy some of the best acts in town! Honestly, what more could you ask for?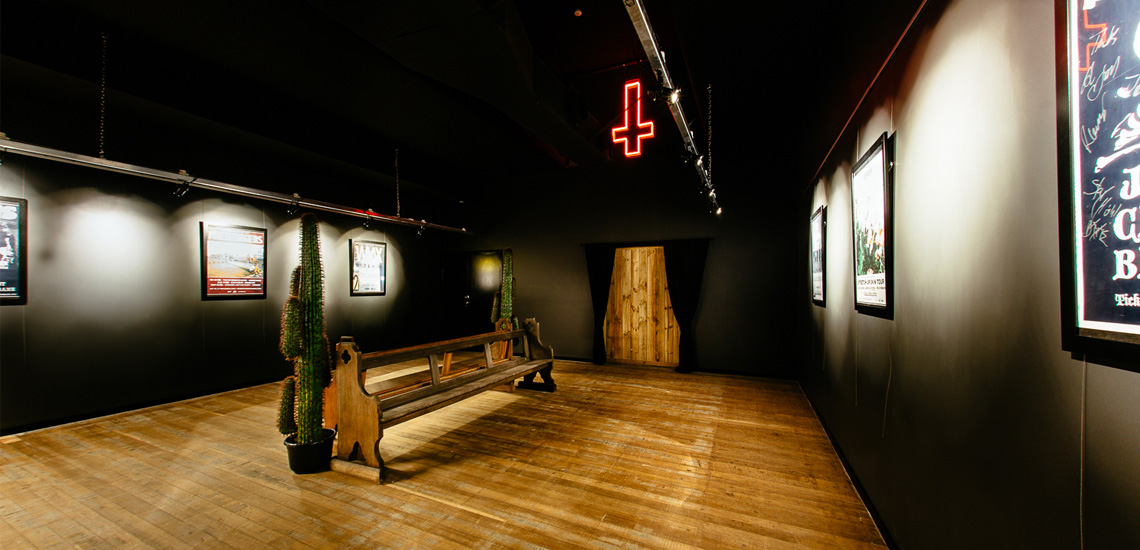 Located in buzzing inner-city West End, The Joinery is one of Brisbane's hippest and most versatile function spaces. Its minimalist, versatile warehouse-style interior is the perfect canvas for private and corporate Christmas parties, from elegant sit-down dinners right through to casual cocktail parties. With exclusive use of the venue including integrated bar, on-site catering provided by Chez Nous Corporate including custom menu design, inbuilt speakers, and full amenities, every small detail of your event can be taken care of for you. Take your Christmas party to the next level with fun pops of colour, twinkling lights and unique ceiling installations. Catering wise, choose from an array of traditional festive feasts with a modern twist, such as elaborate grazing stations, indulgent dessert tables and signature cocktails. The dynamic function space can take care of all your festive party needs – leaving you more time for fun things, like dancing up a storm!
P: (07) 3844 2244 E: connect@thejoinerywestend.com.au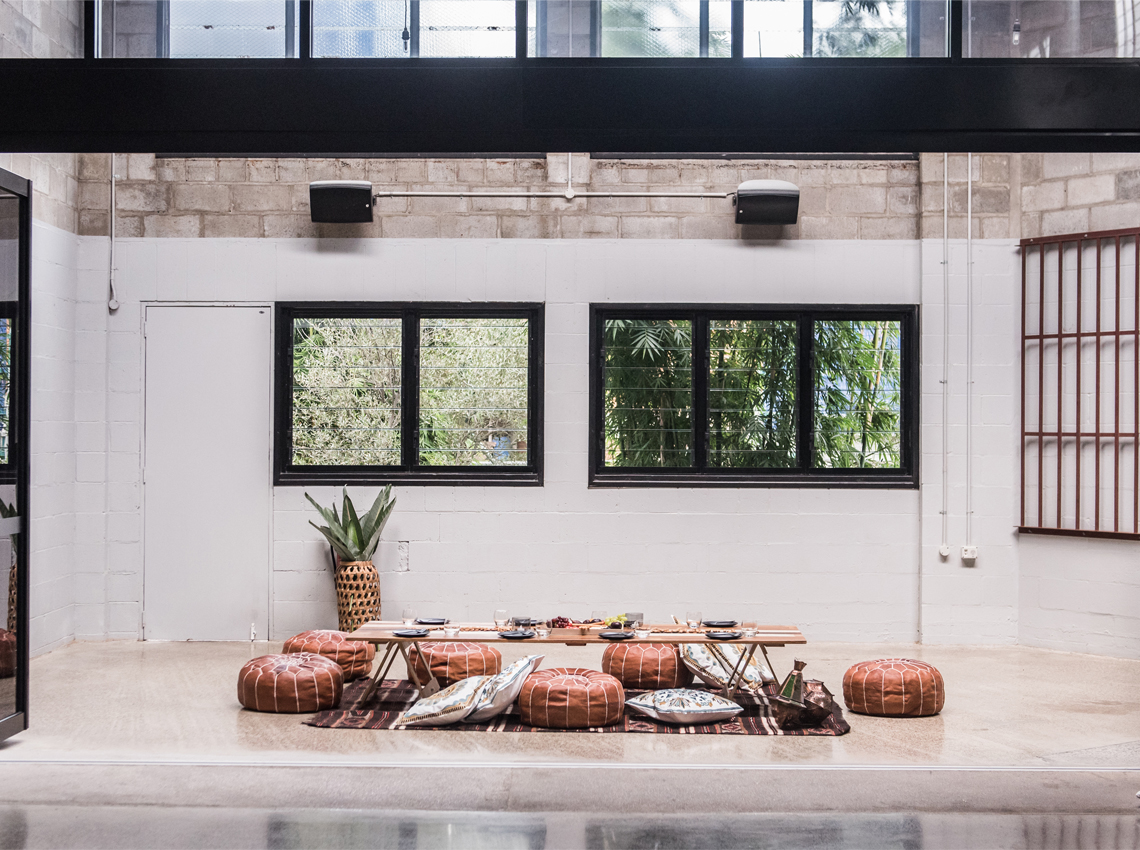 Nominated in the 2017 Australian Bartender Magazine Awards, Dutch Courage is a unique and exciting venue like no other. With its 19th-century plantation-style décor, the private upstairs mezzanine has a dedicated bar and is perfect for small to medium-sized functions looking for a laid back and personable experience. Alternatively, the whole venue across both levels is available for larger groups wanting to celebrate a big occasion.
Whether it's roving canapés or a sit-down arrangement, the kitchen team led by Mark Maric is able to tantalise your taste buds any way you like. With an extensive beverage menu emphasising fresh and house-made ingredients, Dutch Courage is a unique venue that will surprise your guests and have them talking about it for weeks to come.
P: (07) 3852 4838 E: info@dutchcourage.com.au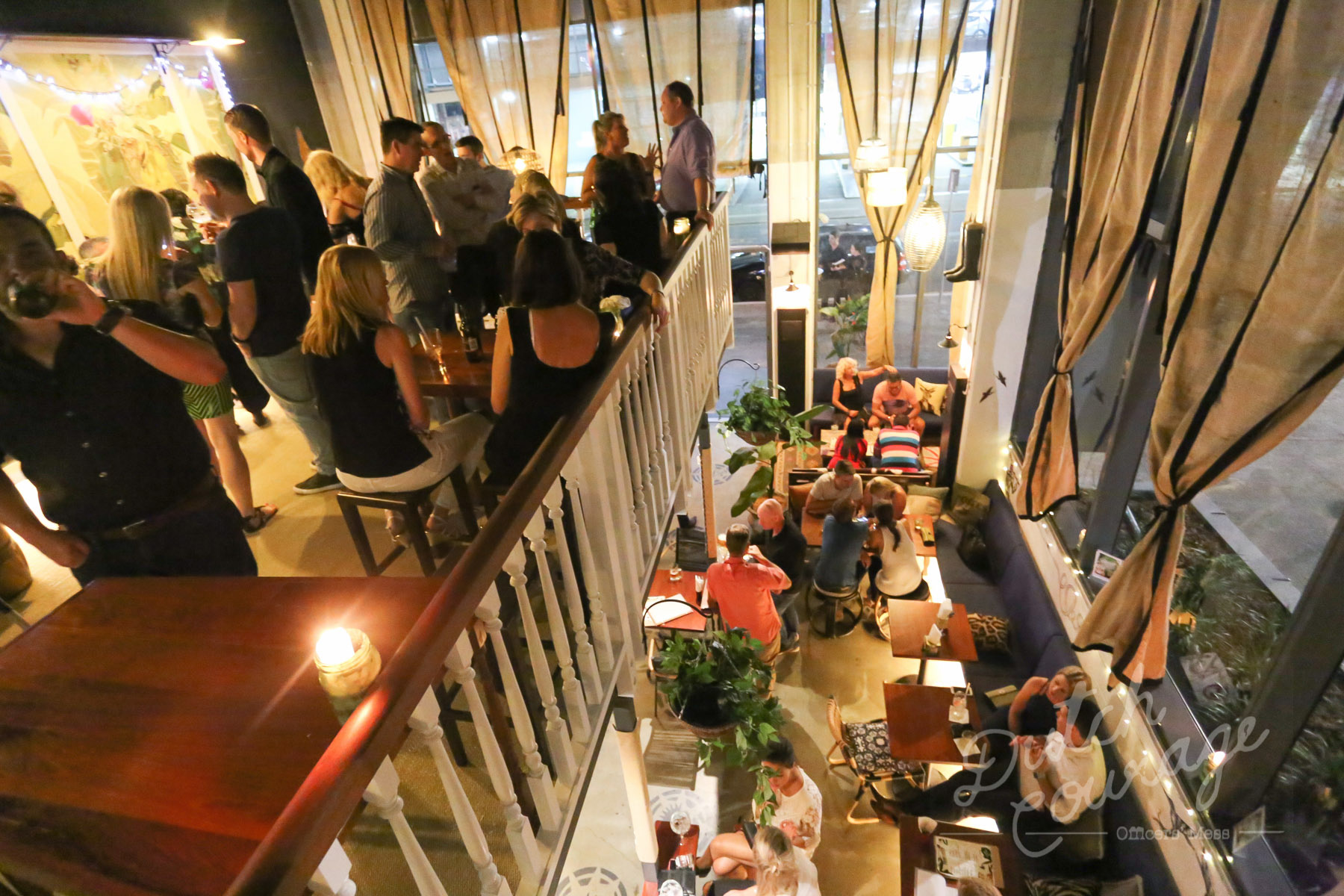 This local microbrewery is known for the delicious brews and industrial-style space, but many do not realise that it is also a super cool place to host a party! The open-plan Mezzanine is perfect for medium to large sized events, while The Barrel Room is better suited to larger parties, with its own music system, private bar, and projector screen. Tailor the space to your own tastes, with a variety of cocktail, share platters, and beverage packages to delight your guests. And while you're at it, be sure to sample their latest selection of brews – they are some of Brisbane's very best!
P: (07) 3368 1608 E: functions@aetherbrewing.com.au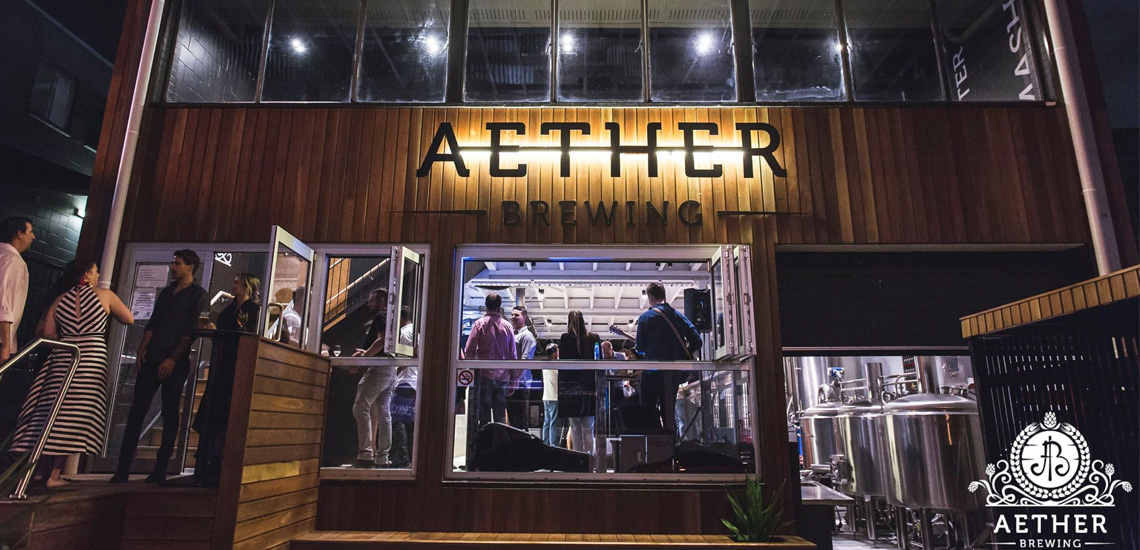 One of Brisbane's most creative spaces, Vielle Branche is a unique hire-venue in Brisbane perfect for everything from birthday to Christmas parties. Nestled amongst lush greenery, Vielle Branche is a little bit eclectic and ethereally beautiful, with a casual and relaxed atmosphere that feels worlds away from typical Brisbane venues. With the option of BYO caterers and a wide variety of drinks packages, as well as connections with some of Brisbane's best stylists and musicians, you can choose exactly how much control you want of your event. For an extra touch, the garden space next door opens up into a large space for your very own selection of food trucks. Trust us, your guests will love it.
P: (07) 3862 1840 E: info@vieillebranche.com.au
Seriously, Johnny Ringo's has got to be one of the coolest venues in Brisbane. With their own unique "country in the city" approach to hospitality, Johnny Ringo's host some of the most exciting, boot-scootin', table-thumpin' parties in town, with two levels of live bands, karaoke, and free mechanical bull rides – yes, you read that right. Johnny Ringo's is famous for their mechanical bull, and if you're after a function space that combines the ultimate atmosphere with plenty of attentive assistance, this is the perfect venue. Their Christmas menus start from only $15 per person with no minimum spend requirements. With four individual function spaces accommodating groups of 30 through to 400, you'll definitely find something to suit you.
P: Zelle 0402 705 706 E: functions@johnnyringos.com.au
A Brisbane landmark, The Waterloo Hotel is a favourite for functions of all kinds. With your own dedicated events manager assisting you every step of the way, your event will get the personal attention it deserves. From selecting the perfect function area through to picking the perfect food & beverage options to delight your guests, they really can assist with everything. With extra styling touches, live music, delicious eats, and a wide range of tailored packages, this art deco venue can cater to whatever you require!
P: (07) 3719 4100
Playing the role of famous detectives, you and your party will compete in teams of 2 to 6 players. You will have 60 minutes to gather the clues, crack codes and solve puzzles to escape before the time runs out. It's a race against the clock where teamwork, problem solving and communication will be valuable. It is the perfect activity for groups to get to know one another, build team bonds, and just have fun! With a private event space, BYO and catering included, this is a Christmas party with a difference, and one your guests will rave about to everyone they know
P: (07) 3217 2482 E: brisbane@escapehunt.com
Beautifully situated on the winding Brisbane River, Watt boasts incredible waterfront views and gorgeous sun-drenched spaces. Able to cater for anything from 10 to 250 people, you're sure to find the perfect event space at Watt. With a dedicated bar and tailored menu, your guests will not go hungry or thirsty! For something really special, bespoke additions – such as a real campfire, seafood, antipasto, and cheese stations, a BBQ smokehouse, and cocktails upon arrival – add a little extra touch that will take your event to a new level.
P: (07) 3358 5464 E: hello@wattbrisbane.com.au
Liked this? You'll love these!
1. How To Host A Killer Corporate Event
2. Eight Ways To Get Creative With Christmas Wrapping
3. The Only Playlist You'll Need This Christmas