Hangover Be Damned: These Are Brisbane's Best New Year's Day Events!
Hangover be damned, 2018 waits for no-one.
---
So it's January 1, and you've woken up with a roaring hangover. Firstly, welcome to the club. Secondly, may I remind you that 2018 is banging on your door, begging you to come and play. This New Year's Day brings with it a plethora of unmissable events, from sophisticated cocktail brunches to an epic tiki party that's guaranteed to rage on into the wee hours of January 2. Take an Advil or two, slick on a bright lipstick and whatever you do, don't forget your sunglasses. There's nothing quite like the hair of the dog to get your year cracking. We've rounded up Brisbane's best New Year's Day events to start 2018 with a bang.
The APO | Fortitude Valley
Eat, drink, dance. That's what awaits you on the first day of 2018 if you hit up Valley fave, The APO! Having relaunched with a cool new attitude and nightlife-ready vibes just a few months earlier, we've been a little bit obsessed with this Brissie hotspot as of late. To help celebrate the beginning of a stellar new year (and nurse what we suspect might be a wicked hangover), The APO will be hosting their very own celebration, Day One, with everything you need to kickstart the new year the right way! Tuck into crispy chicken wings and delicious burgers while you enjoy live beats from some of Brisbane's best DJ's in The APO's shady courtyard. If it's hair of the dog you're after, their famous Bloody Mary's will cure what ails you, while their cheeky cocktails will keep the good vibes going all night long. With drinks flowing until late, The APO will be hosting a party that makes the night before seem like a distant memory.
https://www.instagram.com/p/BZaGZrFllYi/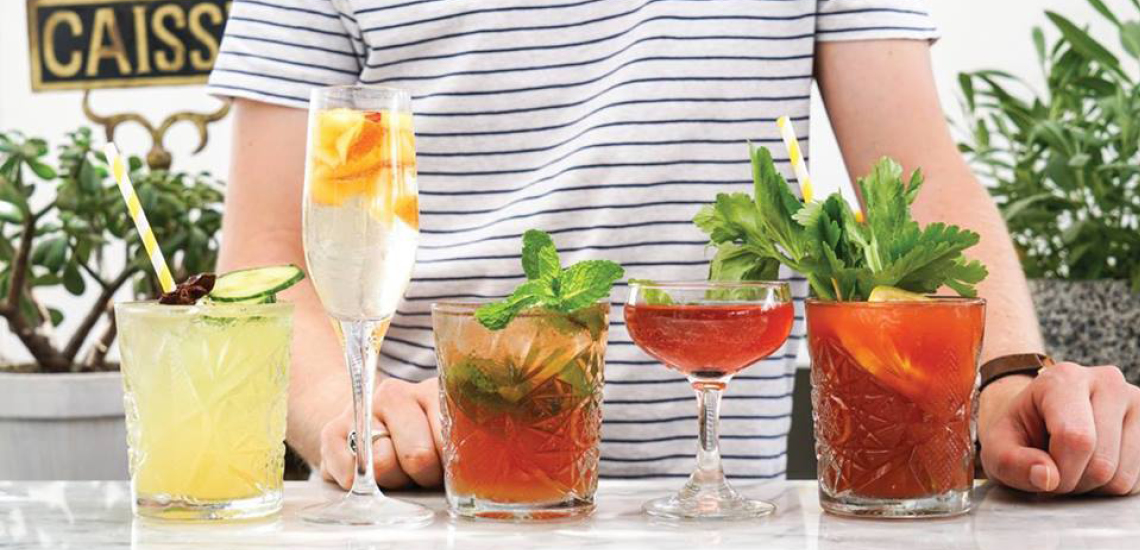 Brunches are one of the best things that life has to offer. The only thing that could possibly make brunch any more magical is adding a sprinkle of alfresco dining, and a drop or two of morning cocktails. Victoria Park is hosting the classiest NYE hangover cure on the Northside. Spend your mid-morning staring out over stunning views of Brisbane on the Bistro Terrace. With a froze in one hand and a fork in the other, this definitely beats Hungry Jacks and Netflix. For $25 per person, Victoria Park will serve up your choice of breakfast plus one of five specially designed brunch cocktails. With additional cocktails only 12 bucks each, it would be a crime not to drink up.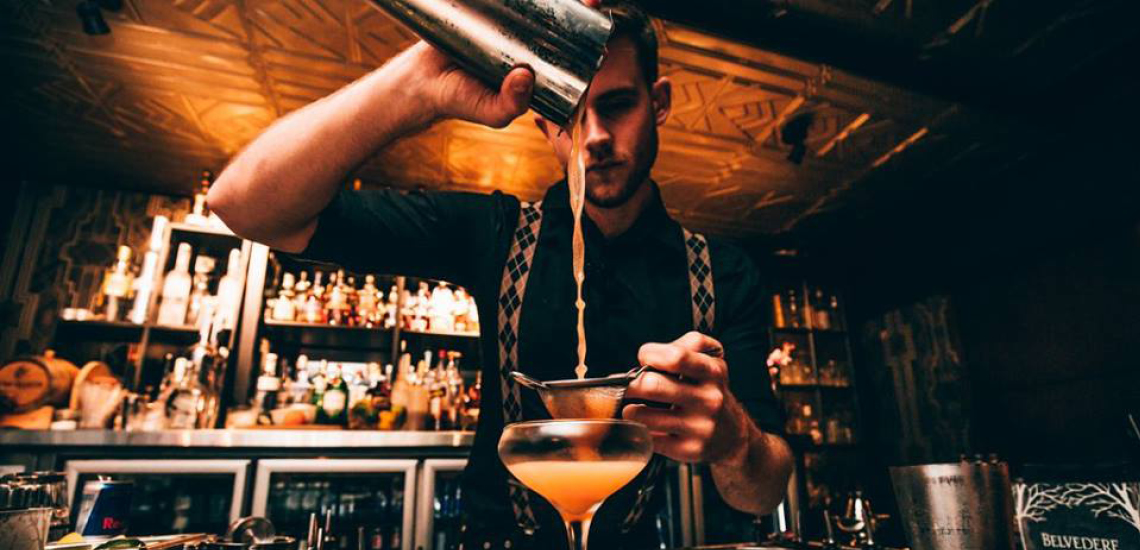 If you can't manage to drag yourself out of bed for the first several hours of the day, never fear. Well known for partying whenever the opportunity arises, the folks at Prohibition are kicking off the new year with a drink in each hand. Bust out that Hawaiian shirt, and get your crew together for New Year's Eve round two. Starting from 7pm, Prohibition will be serving up luau themed cocktails and blessing your ears with DJ sets from Apollo, Mark Maxwell and Matila. If that's not enough to convince you, there's also $1 pizza until 9pm.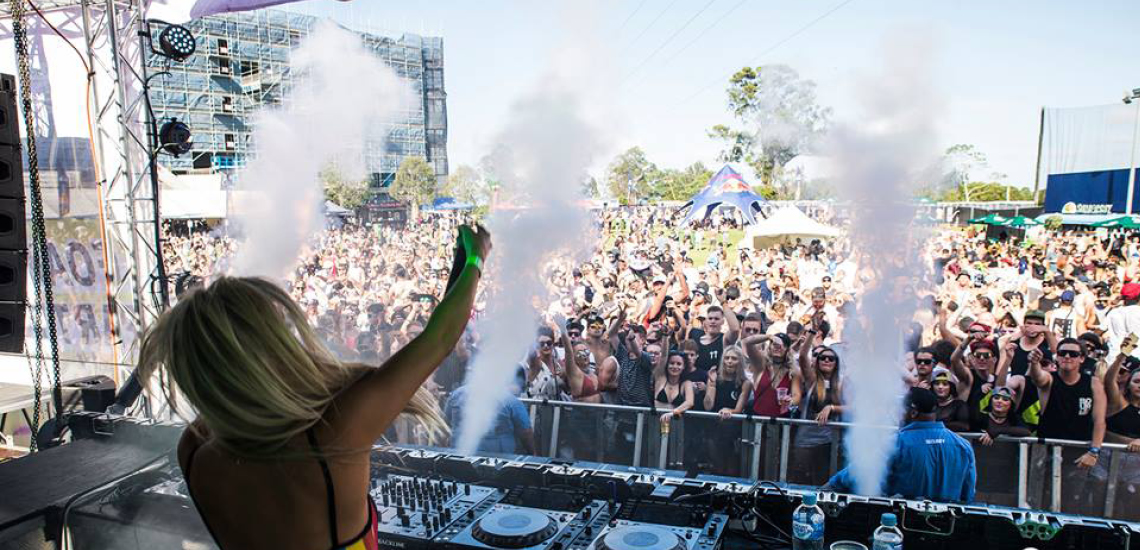 The folks at Eatons Hill Hotel have made their infamous foam party an annual affair. Outdoing themselves year after year, 2018's foam party comes with a guarantee of "bigger and better" than ever before. A million-dollar sound system will be blaring banger after banger with a killer line up of Australia's best DJ's coupled with crazy good international talent. The foam-filled main stage will host the likes of Will Sparks, Timmy Trumpet and local EDM royalty, Odd Mob. Starting at 12.30pm, you'll have a few hours in the morning to partially recover before kicking it up several notches at the largest New Year's Day party in Brisbane.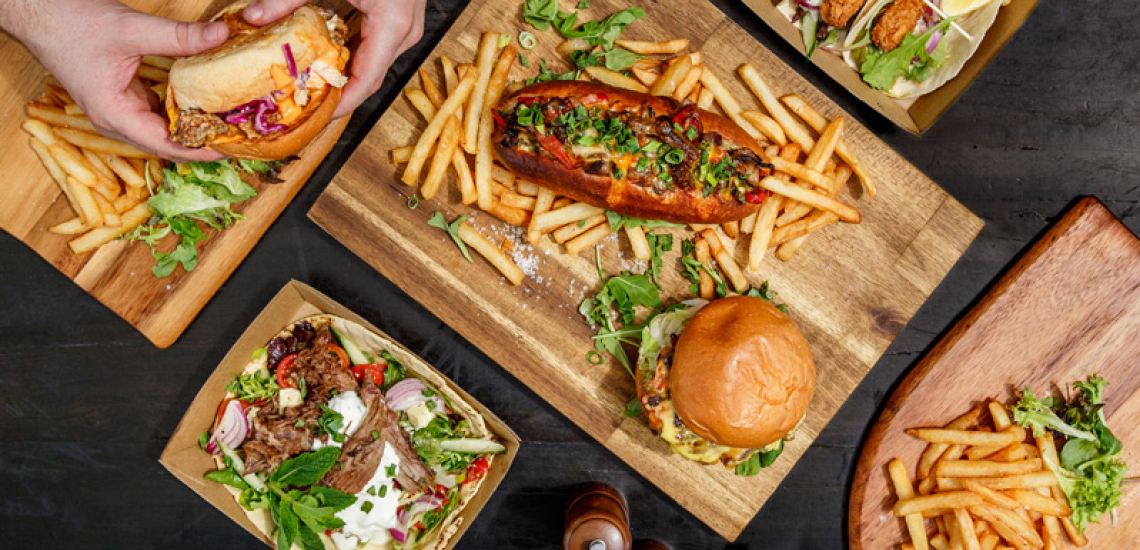 Little sister of Triple J's Hottest 100, Brisbane's 4ZZZ musical countdown is filled with just as many tune rags and a metric tonne of local talent. This year, the Triffid are hosting a chilled out day of celebration sponsored by Mountain Goat Beer. If you're not up to hitting the mosh pit but can't bear to spend the first day of 2018 devoid of music, this is the spot for you. With kids invited to join in the fun until 6pm and pooches welcome in the beer garden until 7pm, the Triffid's 4ZZZ Hot 100 Hangout isn't one to be missed. Did we mention there's also a dunk tank and a jumping castle? Sign. Us. Up.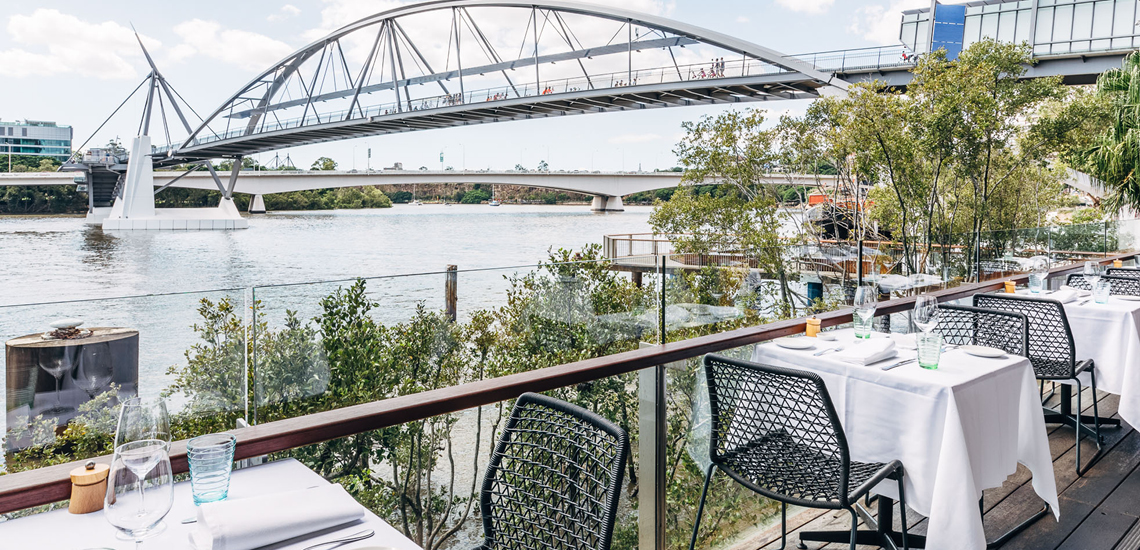 If it's a recharge you're after, schedule in a rendezvous with the river at Stokehouse. Make New Year's Day a time to indulge in a long lunch worthy of a queen. With lunch bookings from midday 'til 4.30pm, Stokehouse has made sure the almost inevitable repeated snoozing of your alarm won't get in the way of a good feed. Plus, the open air river-side dining situation means your life-saving sunglasses won't look out of place. Delectable food and a gorgeous summer cocktail list will be accompanied by Stoke Bar DJ's to make your recovery as smooth and painless as possible.
Feature image: Stokehouse Brisbane
Liked this? You'll love these! 
1. An Insane New Noodle Pop-up Is Happening In Brisbane!
2. Brisbane's Best Burgers That'll Get Your Drooling
3. Pour Us A G&T Because We're Obsessed With This BNE Newcomer!