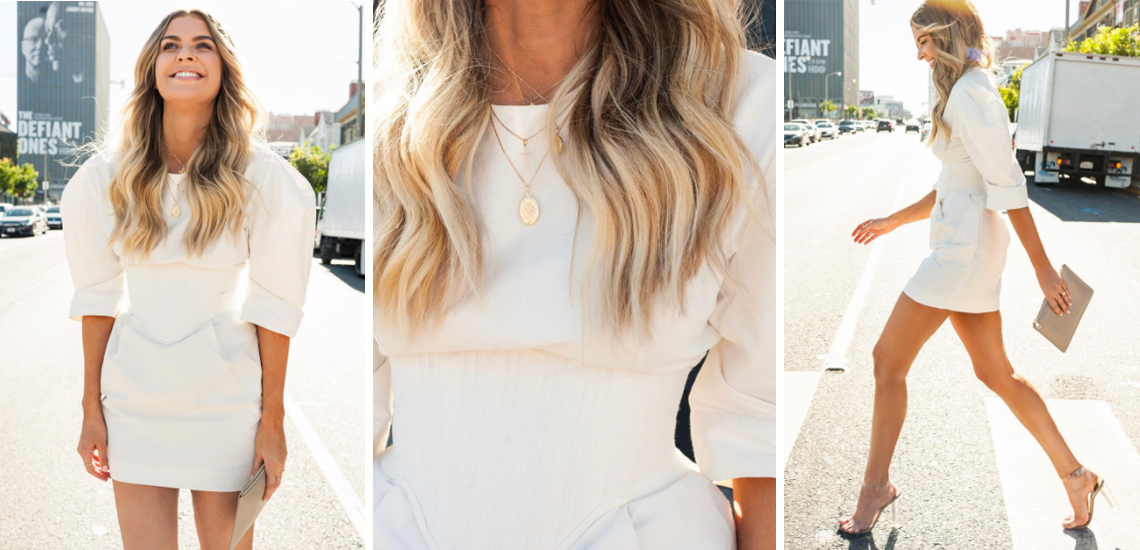 Brisbane's Best Hairdressers For Blondes: 2017 Edit
It's true what they say, blondes do have more fun but they also have a ton of upkeep! We've sourced the best salons in town to keep you looking classy instead of brassy.
---
We've updated our list of Brisbane's Best Blonde Hairdressers, be sure to check it out here to keep up with the latest and greatest salons!
Being a blonde bombshell can be hard work, so you should only trust the fate of your golden locks to the best in the business. From honey and caramel to the palest of platinum, we've found Brisbane's best hairdressers for blondes.
TIGERLAMB | VARIOUS LOCATIONS
With three salons across Brisbane and a fourth salon opening on King Street mid-September, the stylists at Tigerlamb will have you looking like a catwalk queen, mostly because they have tamed the tresses at some of the world's biggest fashion weeks. The multi-award winning salon specialises in every tone of brilliant blonde imaginable, making it the go-to salon for luscious locks. They even offer late night appointments daily for a sneaky after work touch-up, so your crowning glory remains gleaming.
Every colour is customized to the client at Verona Hair so you can lay back and relax knowing your hair is in the most skilled of hands. Multiple shades of blonde are used to create stunning colour that flatters your skin tone and adds dimension to your killer style cut. For extra feel good brownie points the salon is accredited by Sustainable Salons Australia, meaning that they limit salon waste and all profits derived from their recycling initiatives are donated to charities so you're sure to leave the salon with a bounce in both your step and your blow-dry, knowing that you not only look good but helped the planet.
Want to achieve the next level in blonde? With their expertise in all things hair, Indigo Cut and Colour is the place to be. Achieve cool light silky-smooth finishes with micro foiling PH Blonder by Redkin, or gain a creamy shine with the PH Bronder. Indigo also stock Pureology, a 100% vegan antifade shampoo and conditioner that's perfect for the upkeep of platinum's and all blonde shades in-between.
As we all know, going blonde and staying blonde can cause a serious strain on the hair. Horse Meat Disco believe in using only the best products, so your mane remains in mint condition. The team includes national colour ambassador and specialist for Wella, Mikey whose clientele includes YouTube and Instagram sensation Shani Grimmond. And soon the salon stable will be home to the only 2017 Wella Master Colour Expert in Queensland, when stylist Darby finishes his globally recognised course at the end of the year. Fabulous, neigh glorious blonde shades and contemporary cuts will see you past the winning post.
If your blonde is looking more brassy than beach babe, get thee to Kelly Elle Salon for a colour correction. As a vegan and cruelty-free salon you can sit back and relax in the luxurious salon knowing that the products used won't be damaging your hair or the planet. Kelly Elle Salon's Instagram feed is a never-ending stream of #hairgoals and inspiration for you, so take the plunge and embrace the blonde. For ash that's a smash and caramel that will be crème de la crème, the talented stylists will have your locks back to their shining former glory in no time at all.
A bevvy of blonde specialists awaits to make all your golden dreams come true at Samantha Jones Hair Co. The team really care about your hair and offer all-inclusive, no-hidden-costs packages so you know the bottom line well before you hit the basin. They also offer a style-check service so all new cut and colour clients can pop back into the salon after a week for a complimentary shampoo, blow-dry and styling workshop, so they can teach you how to make the most out of your new do. Perfect platinum, awesome ombré and balayage that's anything but basic along with their signature Cosmopolitan cocktails will have you feeling truly valued and make your experience extra special!
If your hair needs a major makeover or you're looking to make the leap from brunette to blonde Rixon Hair has you covered. The talented team thrive on creating custom colours for their clients, the salon also uses L'Oreal Smartbond in all its colours so your hair will dazzle not be frazzled. Top quality products from Oribe, L'Oréal Professionnel and Kevin Murphy ensure that your hair remains in tip-top shape. Blondes that are bold but never brassy are a salon specialty so you know you'll love your new colour and your locks will still love you!
Obsessed with being a bleached babe? Then look no further than KOR Hairdressing. Whether you're having a blonde moment, are legally blonde or just have blonde ambition the team at KOR have you covered. The team are obsessed with all things fair, so what better place to take the plunge and lighten up. Radiant colour ranging from icy platinum to natural baby blonde are all achievable and fun neon and pastel brights are also on offer to spice up your flaxen locks should you want to walk on the wild side.
Epic Hair Designs lives up to its name – this salon, the stylists and your new do' will be just that…EPIC. With eleven locations dotted all over Brisbane there is a salon near you that can and will make all your champagne, honey, strawberry or ashy blonde dreams come true. Fashion foiling seamlessly blends multiple tones to achieve a brilliant and dimensional look that's totally customized to your eye colour, skin tone and face shape. The salon stylists even recommend seasonal suggestions to tweak your tone ensuring your colour looks its best all year round. You can even dip your toe or your tips into fashion colours with the salon specializing in pastel glosses in shades such as rose, peach, lilac and mint. Colour melts are all the rage at the moment and these guys will have you flipping your hot new hair back and forth in no time.
As the 2017 Australian Hair Industry Awards QLD Salon of the Year and 2017 Australian Hair Fashion Awards QLD Hairdresser of the Year, the team at Rokstar know what they're doing. It should come as no surprise then that blondes all across Brisbane flock to Brodie and her team to ensure that their locks are given the first class treatment! In fact, Brodie is a name well known in the industry for highly sought after hair. Using the highest quality treatments from Olaplex, Brodie and her team take the time to analyse your hair and tailor the perfect cut and colour for you, taking into consideration the health of your hair, your facial structure, and your hair goals. Their unique Salon Pay service (which works similar to Afterpay) allows you to achieve your hair dreams as soon as possible! Whether it's the perfect milk blonde or a gorgeous blonde ombre, they'll work magic on your locks.
Top quality products and stylists set Fluid the Colour Salon apart, ensuring you and your locks will be treated to the best in the biz and that your blonde will be bonza. Pravana colours and Cloudnine styling tools plus the talented team, enable you to create the custom look you've been lusting after. The salon also offers great loyalty rewards and a customer referral initiatives so you can receive even more bang for your buck. Sit back and enjoy a beverage whilst the colour wizards' custom create your new hue for a whole new you.
After winning the award for Australian Hair Salon of the Year no less than four times, the stylists at Elysium Hair Brisbane know a thing or two about creating great colours and styles to suit each individual client. Taking every aspect into account the team create bespoke cuts and colours using the latest techniques and premium products. The slick salon also makes for the perfect place to unwind and let the masters weave their magic on your mop.
You'll be sure to turn heads with a new do' from Papas and Pace. Meticulous attention to detail, precision colouring and attention grabbing style cuts are what the salon is renowned for. Whether you're after a dramatic platinum blonde look, or just thinking of adding a golden touch to your tresses, look no further than Papas and Pace. The team boasts five specialist blonde colourists whose work features regularly in fashion and beauty magazines and on the Mercedes Benz Fashion Week runways. The owners themselves, Dmitri Papas and Justin Pace, are highly celebrated professionals in the industry, having respectively been awarded Australian Hairdresser of the Year 2015 and Australian Colourist of the Year! Why wouldn't you trust them with your locks? They also offer evening appointments so you'll never have a hair out of place. So if you want to look your best, go to the best at Papas and Pace.
If a few sneaky grey hairs have started to pop up then race to Cameo Rose Hair Boutique. The stylists are experts in grey coverage and use a range of colour placement techniques that guarantee to deliver the best blonde for each individual client. They also offer extensive advice on caring for your colour at home so you can get the most blonde for your buck and stretch out that fresh from the salon feeling.
Gold Coast girlies if you're looking to lighten your locks you should head to Trendz Hair Studios. The specialists in ombré will leave you with beach babe blonde balayage without the sun and seawater damage. Dreamy creamy tones and honey dipped hues are all achievable, so make sure you check out their before and after gallery for plenty of blonde inspiration.
CHROMA HAIR STUDIO | HIGHGATE HILL AND FORTITUDE VALLEY
It's often said that a woman who cuts her hair is about to change her life, well the same is true for a drastic colour change. Leave your locks in the very capable hands of the Chroma Hair Studio team and you'll walk out of the salon feeling every bit a new woman. The award winning master colourists polish all their blondes for the most professional, healthy and shiny finish.
Oh Mikki, you're so fine you blow my mind! And believe me, they will blow your mind! Specialising in blonde, balayage and colour corrections, Mikki Auld Hairdressing is bound to make your cool tones stand out from the rest. With their high-end cuts, professional stylists and freehand painting, your blonde locks are bound to transform into a look beyond your dreams!
EMPRESS HAIR | SANDGATE, BRIDGEMAN DOWNS AND MURRUMBA DOWNS
Too busy too often? Then say goodbye to regrowth for a whole lot longer with Empress Hair's micro foiling technique; the perfect trick to keep regrowth at a minimum for busy Brisbane blondies. Whether you're freshening up, taming the regrowth or just dipping your toe with cool ombré looks, Empress Hair has you covered. They believe in the importance of being environmentally friendly, therefore all their products are vegan, plant based, Australian owned and made.
Are you ever too busy to come in for a consultation? Black Avenue has the answer for you with their new mobile app. Getting a quote and recommendation is as easy as snapping a quick pic and uploading to their app with a description of what you desire. The talented team with their cutting-edge knowledge of stylish blonde cuts will have you bold, blonde and beautiful in record time. Want to know the best thing? Their products are cruelty free!
Mi Color | Paddington & Teneriffe
We all know when it comes to lightening your locks, there is no such thing as one shade fits all. That's where the team at Mi Color come in. Their in-depth colour consultation process will determine the most complimentary hair colour options to suit your eye colour, skin tone and lifestyle, because what works for Gigi might not necessarily work for you.
With a half head of foils listed between $155-$165, Brisbane blondies can leave satisfied without feeling a hole has been torn in their back pocket. The colour pricing at Saffron depends on the expertise level of the stylist. Regardless of who you choose, you will be made to feel fresh and on trend, I guarantee it. Be sure to pop in as Saffron stocks an intense colour conditioner that can help you refresh, brighten and easily tone your platinum blonde hair at home.
Donna Kirby has over 30-years' experience and a wealth of knowledge having worked in top salons in both Australia and overseas. Her mobile service allows for one-on-one appointments without the distraction of a busy salon environment, allowing you to get the fully pampered treatment whilst Donna achieves seamless colour. Meticulous colour placement ensures the end result is luminous and flattering to each individual's unique features. So whether you're after a classic blonde, bombshell balayage or just a few baby highlights, Donna Kirby is your go-to girl.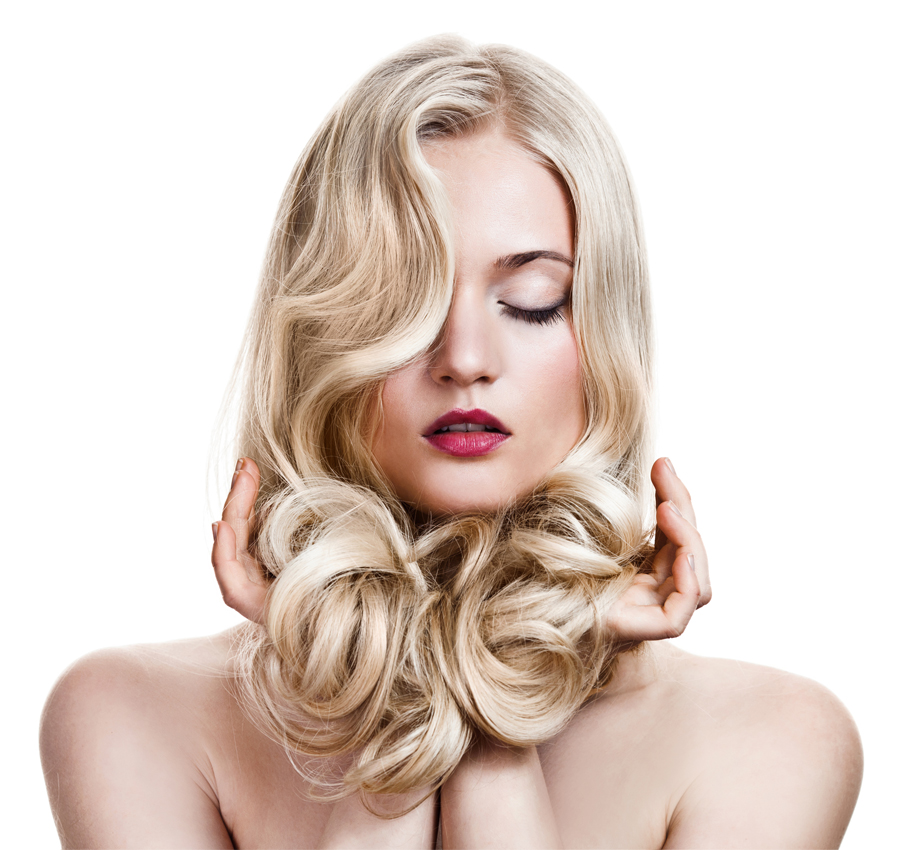 With a vision to create more than just beautiful hair, Di Vine Hair Brisbane is the ultimate go-to Brisbane salon for an all encompassing hair experience.  Using some of the hair industry's most renowned haircare brands, the team at Di Vine Hair offer a personalised approach because every client is unique. This is how the team ensures that every client's needs are exceeded. Whether you're looking to freshen up your colour or opt for a new chop, with French and Japanese luxury brands such as Kérastase, Shiseido and Shu Uemura.  The trained hairdressers at Di Vine Hair Brisbane will have you leaving with healthier, more beautiful hair.
Soak up the relaxing atmosphere at Lujo Hair and Makeup. This boutique salon provides nothing short of perfection in personal hairstyling solutions. From seamless balayage to platinum blonde, Lujo Hair are the experts in all things blonde. Their stylists use Lakmè Blonde + Olaplex to achieve desired results, leaving hair smooth, shiny and silky after visits.
For celebrity worthy golden hair, be sure to visit the passionate stylists at premier hair salon Atelier Christian Alexander. Their luxurious high-class salon makes you feel like the queen you truly are, at an affordable price. Now who wouldn't want that! Employing some of the best freelance and editorial stylists in Brisbane, you can rest assured that your locks will be in good hands. And great news, the stylists use Olaplex which reduces the damage to hair when colouring.
Specialising in Keratin treatments and Brazilian Blowouts, Butterworth & Co are experts at transforming the most difficult hair into red carpet worthy styles and colours. Owner, Leanne knows how to create stupendous custom blonde colours to match your eyes and flatter your skin tone. Be sure to book a consultation to hear what she has to recommend for you!
David founded his salon for the fashion-conscious and trendy. Stylists at the David Murray Salon are well educated and trained in the creation of every style and colour imaginable. For brunettes going blonde, I would seriously consider these guys. Their expertise can help you find a quality hair care regime for your new blonde locks. And they too use Olaplex in their colour to help reduce stress to hair during and after colouring.
Featured Image: Elle Ferguson Instagram
Liked this? You'll love these!
1. Brisbane's Best Late Night Hairdressers
2. VOLUME FOR DAYS: MAKE THE MOST OF YOUR DIRTY HAIR
3. 16 Skin care treatments that are giving us life