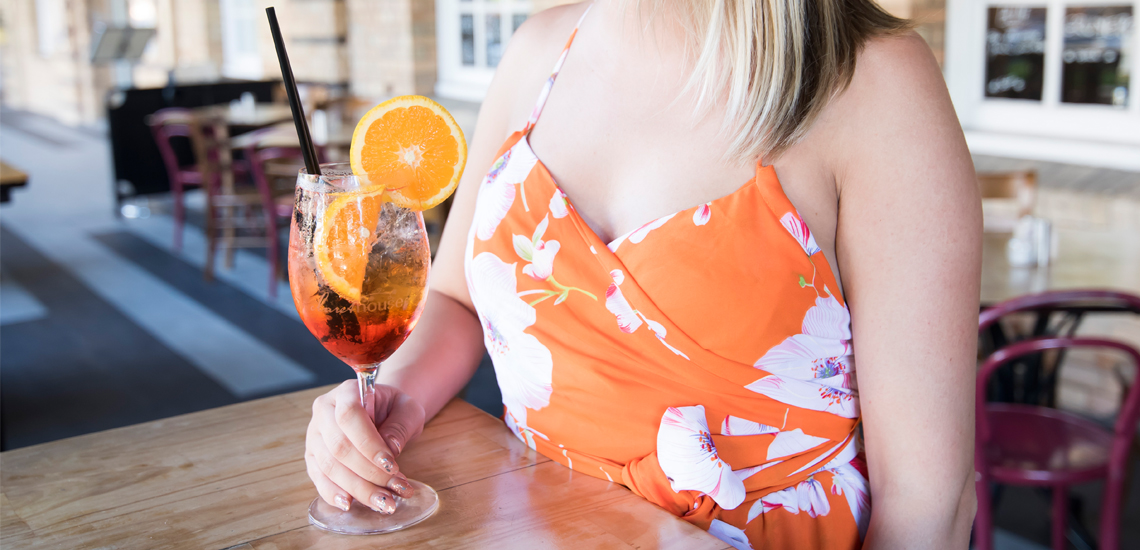 Here's Where You Can Find Brisbane's Best Aperol Spritz
Could we be catching up with the Italians?
---
Not all pre-dinner drinks are created equal. Aperitivo hour has become an institution in Italy – it's almost another meal entirely, where you can sip light drinks and munch on nibbles at a leisurely pace. And it's the perfect time to indulge in an Aperol Spritz.
This traditional tangy cocktail, made from Aperol, prosecco and soda water, hits the spot on a warm summer's day. The flavour of the Italian liqueur is a mixture of bitter orange, rhubarb, vanilla and various herbs – it's going to taste delicious no matter what, so it's all about the ambience in which you drink it.
With an intimate indoor setting, Gerard's is the perfect place to catch up with friends after work. And to make life even easier, you can book dinner at the restaurant across the road for bit of post-Happy Hour delight.
As well as serving the best fried gnocchi in Brisbane, Bucci offers a cocktail list that's simply to die for. There's no better place to embrace the true taste of Italy.
Tartufo is one of the few places to experience honest-to-goodness Italian pasta in Brisbane. Why not get there a little earlier for a Spritz or three? When you're dining in Italian style, there's no need to rush.
It may not be a canal in Venice, but there's nothing like sipping an icy cocktail by the water. Watt will also provide you with the perfect antipasto platter to hit the spot.
Head to Il Posto on a Monday or Tuesday night for a $15 traditional Italian pizza. And since you're saving money with the early week special, it's only fair that you treat yourself to a cocktail as well.
Enjoy your Aperol Spritz at Popolo, then head out for a picnic on the grassy knoll. Takeaway arancini and pizza picnic baskets are on the menu for those who prefer to lounge outside and make the most of the summer sunshine.
Every weekend during January and February, the Regatta Hotel is hosting Aperol Sunset Sessions. There's no better way to enjoy a summer breeze in Brisbane. There's also a BBQ pop-up station to add that Aussie touch.
Liked this? You'll love these!
1. A Weekend of Eats at the Gold Coast
2. The Ultimate Food Bucket List for 2017
3. Best Bites and Brews in Teneriffe