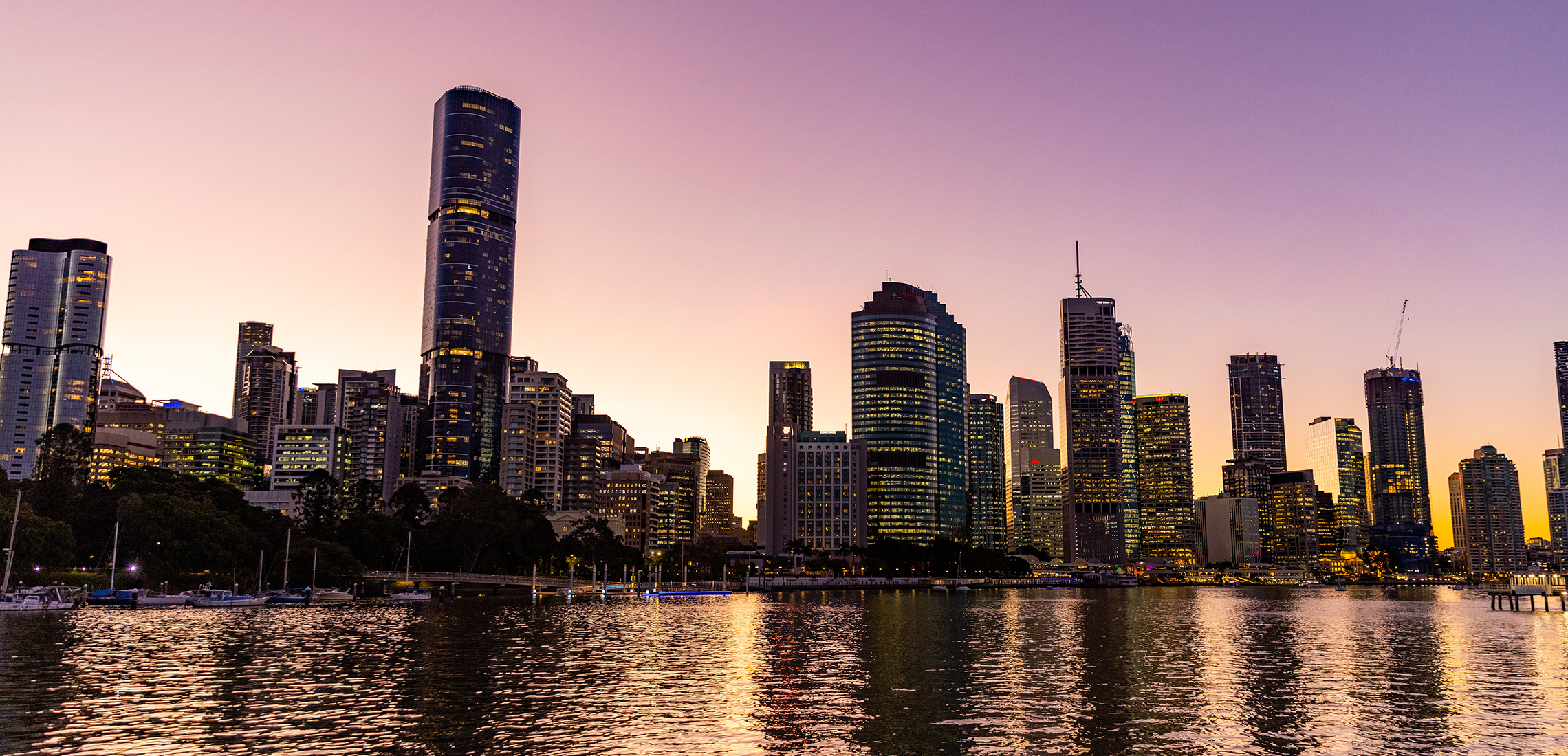 Date Night In The City: Where To Enjoy A Romantic Night In BNE
BNE, the city of love
---
Hey, lovers! With Valentine's Day creeping up, it's time to start planning this very special date night.
While some celebrate their love with a home cooked meal or curling up on the couch together with a bottle of red and a classic rom com, you can't beat getting dressed up and heading out for a night on the town, and our mates at Visit Brisbane know just how to turn on the charm!
For those who love love and want to spread the warm and fuzzies, we've got a list of the most romantic, ambient places to have an intimate drink, eat well, and spend some quality one-on-one time with your better half.
Of course, you don't need to wait until Feb 14 to experience all our city has to offer. Book you and yours a special evening, just because!
That's Amore!
Italians speak the language of love, and their food is just about as heart-warming as it gets. With so many beautiful (and delicious) Italian restaurants taking up residence in our humble city, make a reso for the best seat in the house and soak up the romance of a night out. From the oh-so-aesthetic riverside dining at Coppa Spuntino and Massimo to the intimate, modern vibes at Persone and Toscano, you'll be spoilt for choice!
Meet you at the bar?
Take your romance back a notch to the first time you went on a date, and explore getting to know each other all over again over a fine drop. City Winery is the perfect place to enjoy an intimate evening together, thanks to its moody underground vibes and wine cellars. Just as dark and moody, Dr. Gimlette's cocktail bar is a sure-fire way to ignite the flames, while Malt Dining's impressive charcuterie boards and ample wine list will keep you out well past curfew. On that note, those in the mood to misbehave will find a ton of that at Miss Demeanour.
Book a room
Who's in the mood for a minibreak? Brissy is bustling with beautiful hotels to choose from to make your date night truly memorable. For a truly luxurious stay, the W Brisbane is hard to beat, thanks to its decadent design and award-winning restaurants. Similarly, The Pullman and The Sebel both offer five-star accommodation in the heart of the city for the perfect escape. The biggest question: room service in robes or fancy restaurant in heels?
Popcorn for two!
What's more innocent than a good old-fashioned date to the movies? Book you and yours tickets (the Royal Room ones, obviously) at the Elizabeth Picture Theatre and relax in style as your entertainment is taken care of for you. With prelude bites, main features, and end credit desserts and drinks on offer, plus a range of wine and sparkling beverages, this is a date night we could get used to! Oh, and did we mention the Royal Rooms have reclining armchairs? Swoon.
Hit the shops
Guys, if you're listening, here's a little secret: your girl loves to shop. Better yet, she loves when you take her shopping. Queen Street Mall is Brisbane's best shopping district, with high-end fashion labels and all her local favourites packed into one shopping strip! Begin your date with a quick spending spree before cheers-ing to a successful date at any of the aforementioned city bars and restaurants. Who knows, you both might end up with a whole new date 'fit!
Valentine's Day specials…
Don't look like a chump on V-Day, plan ahead! This Feb 14, there are plenty of ways to get amongst this Hallmark celebration, but you need to be quick to secure your seats! Fatcow Steak & Lobster, Madame Wu, Rico Bar + Dining, and so many more restaurants are turning up the romance with menu specials made with love.
Love this cute couple date night ideas? Then you'll fall even harder for Visit Brisbane's roundup of cute date ideas, too!