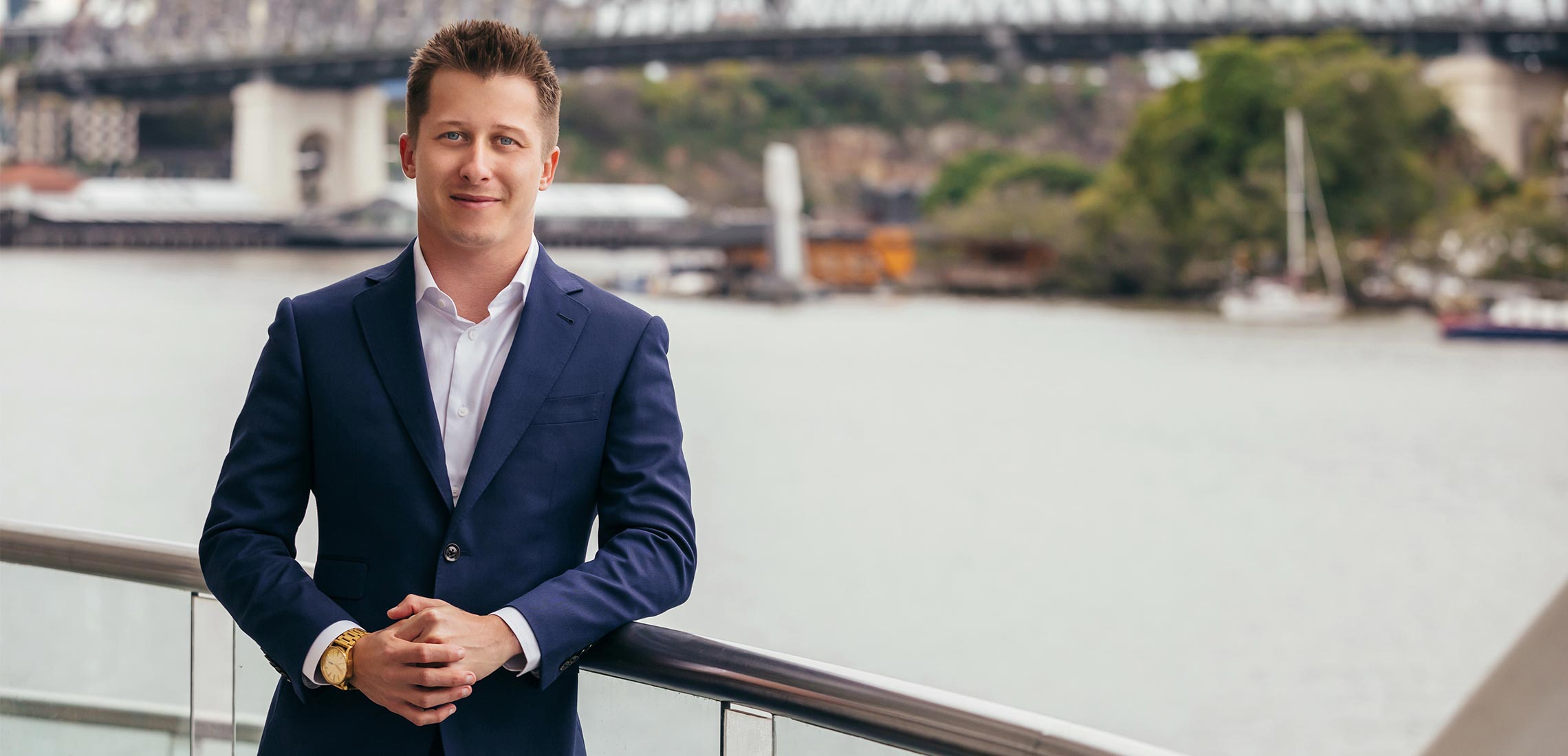 Hey! What's A Buyer's Agent?
Time to live out your Monopoly dreams?
---
Let's face it, searching the web, calling agents, arranging inspections and taking time out of your day to view properties every weekend for months on end can become a painstaking process. To make the rigmarole a smoother ride, there are experts in the game to help you achieve your property goals like Jack Allwood Buyers Agency.
No matter if you're buying your first home or adding to your portfolio, Jack and his team are there with you from your first call, to popping champagne in your new living room.
When it comes to searching for the right property for you, have you ever considered a buyer's agent? We sat down with one of Brisbane's finest in the property game – Jack Allwood.
Where did your passion for property start?
It's a crazy story actually. I found out what I loved doing today through my own mistakes. I purchased my first home and built in north Brisbane. It was a nightmare of an experience and I lost a lot of money. From there, I got into an entrepreneurial mindset and started a few different businesses. I sold my first property and made some capital to fund my future business ventures in the commercial world. After a couple of years, I was working with high net worth clients beside a large property company and a property investment manager whom I gained a lot of knowledge from. It was then I decided I wanted to go out on my own as I wanted to help other first home buyers not make the same mistakes I did. I now cater to all clients from a $200,000 budget to $5 million.
What do people need to know about property right now?
Land is selling quick! The Brisbane market is strong and it's always a good time to buy property in good or bad times. It's just important you purchase at the right price.
What do you think people should look for when buying a home or adding to their portfolio?
Location is key in either scenario and purchasing at the right price.
What do you provide clients with throughout the journey?
We provide experience, communication, buying power and a strong network to assist in every part of the journey, from finance to creating long term wealth. We are a part of the purchase forever.
What is your favourite part of the job?
Making things happen for clients when they never thought they could achieve it or have been knocked back from purchasing – there is always a way!
Is there a particular area you specialise in?
First home buyers and investment property.
What makes your agency stand out amongst the industry?
We take on any client with any budget and make things happen. We also don't just have a certain amount of properties listed and force buyers to purchase. We work for our clients and source anything they want. With having a great database of buyers looking to purchase new built stock, we also have a database full of buyers wanting old stock. So, if you're looking at selling, we're also able to help sell your property off market. Our network is key which gives large access to land all over Australia – buyer's agents are the new best thing!