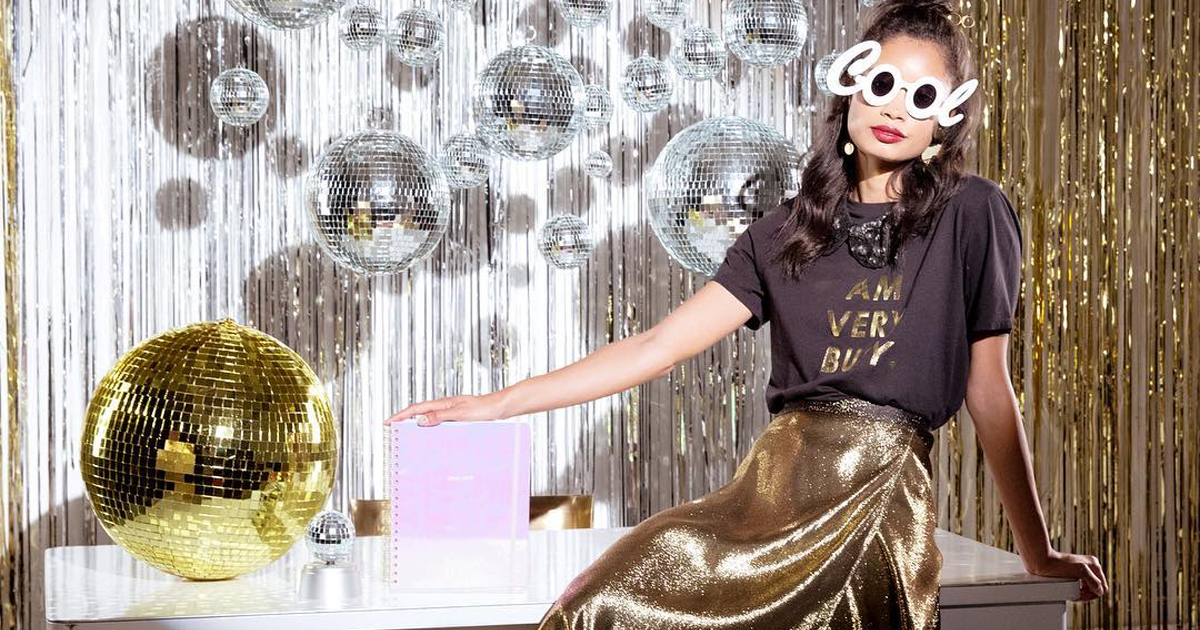 Where To Go In Brisbane When You Just Want To Dance
Boogie wonderland.
---
If you can walk, you can dance! And isn't that the truth. Doesn't matter if you have two left feet or were born with Shakira's hips, dancing is something that improves your overall happiness! It just lifts the soul and it's always so much fun just to have a groove – it's fun, social and will get you moving! Brisbane, in particular, has a lively social dancing scene frequented by dedicated dance studios and booming bar dancefloors. Accompanied by intimate gatherings, swinging cocktails and dance spaces, Brissie is ready for you to have a rave.
Kick it Brooklyn Standard style. Located in the middle of the city, Brooklyn Standard is a laneway basement-bar that is known for their epic dancefloor. With a New York style underground bar, you can groove along to live blues, funk, soul and rockabilly. Hitting the stage six nights a week, their live music schedule changes weekly with a diverse range of musicians and genres. Whether you want to sip cocktails and schmooze to some smooth jazz or let loose with some brews, Brooklyn Standard can do all.
Cloudland | Fortitude Valley
Definitely more than just a pretty face, Cloudland encompasses two distinct bars, a collection of boutique booths, and a wide range of function areas – all amidst decorative spaces and lavish furnishings. If you get a bit peckish from working the dancefloor, treat yourself to a dance break and enjoy a cocktail or nibbles from the bar. Because let's be honest you are going need the hydration and fuel power to keep you going into the early hours. Cloudland is a perfect place to bring a group of friends, your partner or whoever else along. Offering a multitude of dancing experiences to remember, your next night out will be a truly magnificent one.
P.S. Every Thursday night Cloudland hosts their salsa dance night, Soul'sa. Here you can enjoy free salsa dance lessons while getting the chance to experience one of Australia's best live Latin bands, Chukale. Enjoy a delicious dinner, paired with margaritas and mojitos.
So, you think Sundays are meant for Netflix and Chill? Well, that's not what Jade Buddha thinks. Known as the longest running salsa event in Brisbane, Sunday Salsa Seduction at Jade Buddha keeps the Sunday-scaries at bay. Not only are these dance classes free, but it starts with a beginner's class and then finishes with social dancing until late. The DJ plays a range of salsa, bachata, zouk and kizomba.
https://www.instagram.com/p/BgCr7ZdlUzz/
The iconic Regatta Hotel has met, mingled and created memories since 1874, being the place to gather with family, friends, colleagues and to of course…dance! With the array of different spaces, The Courtyard and The Walrus Club are two favourites for live music and a bit do dancing. The Courtyard resembles an endless, summer patio, dressed with florals, festoon lighting and lanterns and is the prime spot for an evening drink or a relaxed afternoon session.
If you are looking for something a bit edgier, hidden in an underground den lies The Walrus Club, a speakeasy bar for fine ladies and dapper gents, where authenticity and individuality are expressed and celebrated. A playlist of the best Jazz, Swing and Big Band numbers keeps things dapper and drives a packed dance floor. Catch the live entertainment every Friday and Saturday evening from 9pm or hit up their new Jazz Thursday's from 8pm!
Now if you are wanting an extensive dance program this latin dancing class is exactly what you need! Salsa is incredibly popular and is one of the most amazing, powerful and acrobatic styles. Learn to salsa with their 4-week beginner course, no experience needed. Starting on Sunday July 29th, you will start by shifting your weight from one foot to the other, then you will learn to dance authentic Salsa, Bachata and Brazilian Zouk – get ready for a lot of fun and laughs. Being a progressive course, it gives you the ability to work at your own pace and not be pressured to learn a bunch of moves in one sitting.
Located right in Brisbane's CBD, The Stock Exchange Hotel has always been a haven for young professionals. With a laid-back atmosphere, it's a great place to tap those feet and move those hips. Since the transformation of the old rooftop bar to a garden oasis, Stockies has become a stylish and tranquil location for the late-night set to thoroughly enjoy. Whether you want t head there after work for an evening drink or are set for a big night out with the girls, The Stock Exchange will guarantee good music, a spacious dance floor and great times.
The Bowery takes its name from the New York street where dimly lit dive bars are a dime a dozen. Channelling the eclectic and warm style of its name, The Bowery is hidden in between the flashing lights of surrounding nightclubs in the Valley and is a slice of downtown New York. Listen to live jazz bands after work or head there on the weekends as The Bowery buzzes with crowds sipping drinks and dancing to a funky mix of music.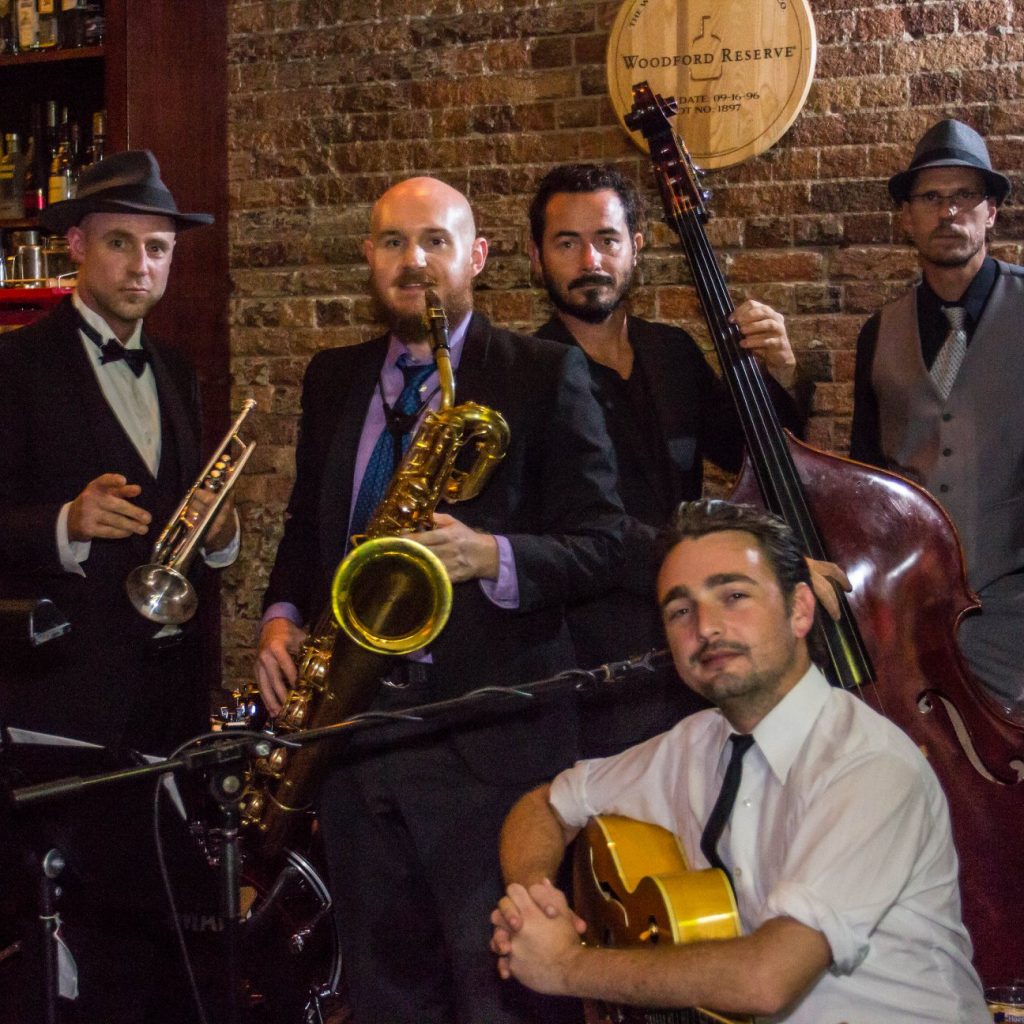 Laruche | Fortitude Valley
Located in the heart of Fortitude Valley, La Ruche brims with resident and guest DJs in a splashy club with psychedelic decor and quirky chandeliers. Aside from being renowned for their impeccable service, bespoke cocktails and eclectic functions rooms, it has a hella' great dance floor with heaps of space to get moving. With an incredible world-class line-up of local, national and international DJ's, Laruche is the place to dance all night under the electric lights and within the elegant décor.
Feature image: Daniel Boud for Australian Bartender