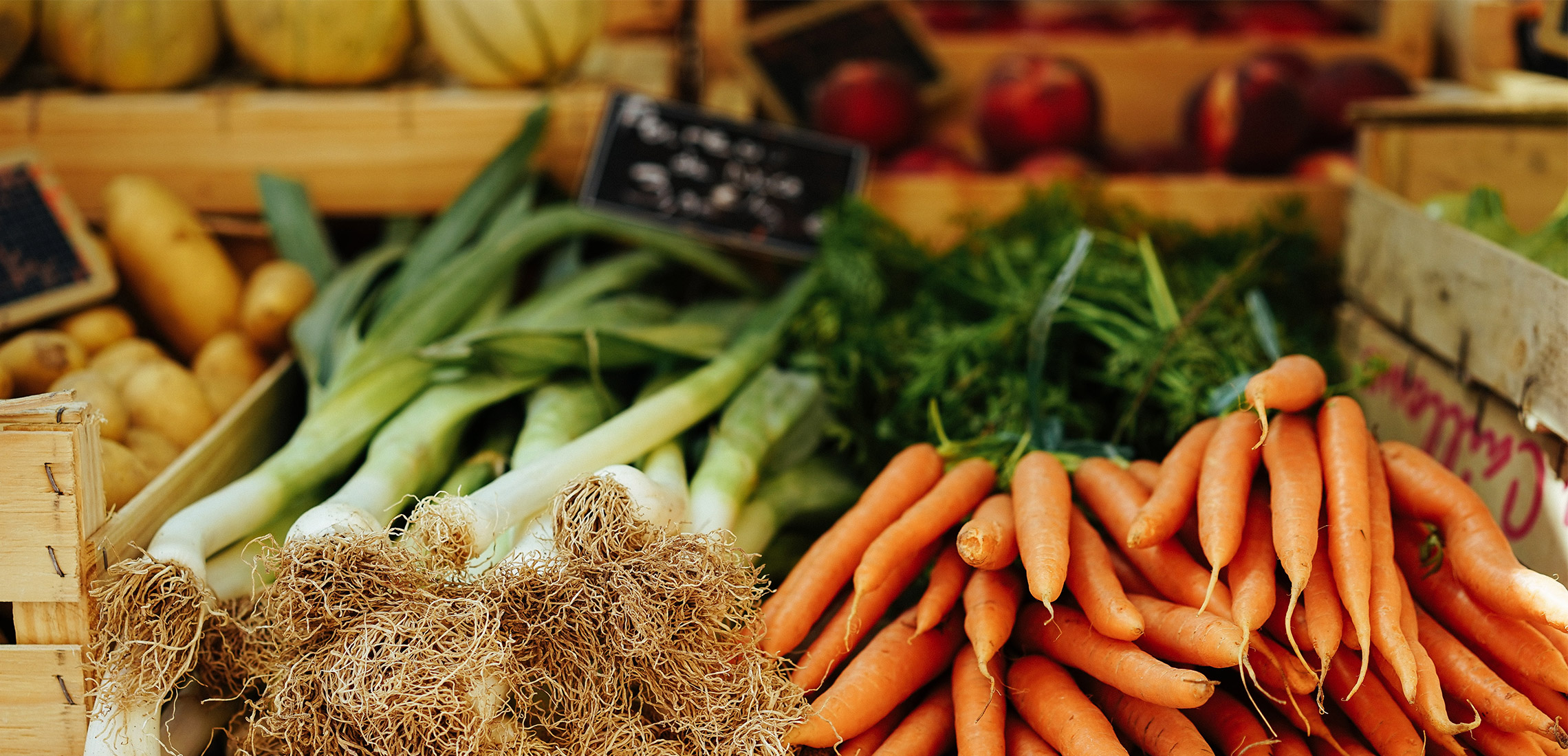 Eat Fresh At 7 Of Brisbane's Best Farmers' Markets
These are worth waking up for
---
If the last few years have taught us anything, it's that without community we have nothing. It's also taught us that supporting local has never been so easy! 
Use your wallet for good and treat your tastebuds too with a visit to Brisbane's best farmers' markets. Scattered around town, you can enjoy all the farm fresh goodness without the trek or any of the nasties. With a surprise around every stall, just make sure you don't forget your reusable bags (pro tip: always bring more than you think). 
Did we miss someone from the list? Let us know here!
Saturday Fresh Market
Rocklea
When: Every Saturday, 6am to 12pm
As an iconic institution and fond childhood memory for most, this Brisbane market may have undergone a makeover but continues to be a crowd favourite for a reason. From fresh fruit to baked goods, big blooms, and lush plants, your weekly groceries and more are sorted. The Saturday Fresh markets are also a bargain lover's dream, with trinkets and unique gifts aplenty. Come mango season, a visit here is an absolute must!
Milton Markets
Milton
When: Every Sunday, 6am to 12pm 
Every Sunday, why not head on down to Milton for all your cheeky cravings? With beer on tap, honey by the hive, and locally crafted rum, Milton Markets truly do have it all. To top it all off, enjoy some live tunes while you stroll on through the endless stalls – at this point it's basically a festival making it the perfect weekend adventure.
Mt Gravatt Markets
Mt Gravatt
When: Every Sunday, 6am to 12pm
Hosted every Sunday morning at the Mt Gravatt Showgrounds, these markets will enlighten you to some of Brisbane's best kept secrets. A food lover's dream, these markets play host to a suite of stall holders offering cuisine from around the world with a dedicated seating area on hand perfect for your Sunday brunching needs. From clothing stalls to herb gardens, and even gigantic crystals, you'll find that the local way is always the better way here.
Jan Powers Farmers Markets
New Farm, Manly, and Mitchelton
When: Every Saturday, 6am to 12pm at Brisbane Powerhouse. First and third Saturday of the month, 6am to 12pm at Manly Harbour Road Esplanade. First Sunday of the month, 6am to 12pm at Blackwood Street, Mitchelton. 
You can't call yourself a Brisbanite until you visit the Jan Powers Farmers Markets – sorry, we don't make the rules. As the first farmers' market to grace our river city, you can trust to find only the best of the best here. Providing a paddock-to-plate connection across Brisbane, these markets are the go-to for a gourmet experience, whether you're picking up oysters from Soul Fish Seafoods, sweetening up with sustainable honey from Hive & Harvest, or grabbing a box (or two) of Lisboa Caffe's incredible Portuguese tarts.
Brisbane City Markets
Brisbane City
When: Every Wednesday, 8am to 6pm at Reddacliff Place. Every Thursday, 8am to 2pm at Cathedral Square. 
City slickers, the farm fresh experience is coming to you with this market right in the middle of the concrete jungle. On Wednesday and Thursday mornings in Reddacliff Place and Cathedral Square respectively, the Brisbane City Markets host an array of stalls for you to tick off your shopping list or grab a lunch break pick-me-up. Offering premium local meats, artisan goods, trawler-direct seafood, and gourmet provisions, the best of SEQ has never been so convenient.
West End Markets
West End
When: Every Saturday, 6am to 2pm
You can expect nothing less from a West End market than an eclectic selection of stalls and a mixing pot of culture that the area is renowned for. Every Saturday at Davies Park, this vibrant community market brings together local suppliers, boutique fashion, and handcrafted gifts to the tune of catchy live music. Be sure to bring the little ones as there's always plenty to keep them entertained!
Kelvin Grove Village Markets
Kelvin Grove
When: Every Saturday, 6am to 1pm
At the heart of the local community for more than ten years is this weekly market that takes over the Kelvin Grove Village every Saturday. Serving up international food, fresh fruit and veggies, live music, and a breakfast worth waking up for, don't be surprised when you find yourself spending your entire morning here! It's also four-legged friendly so bring your pooch for a fun day out.