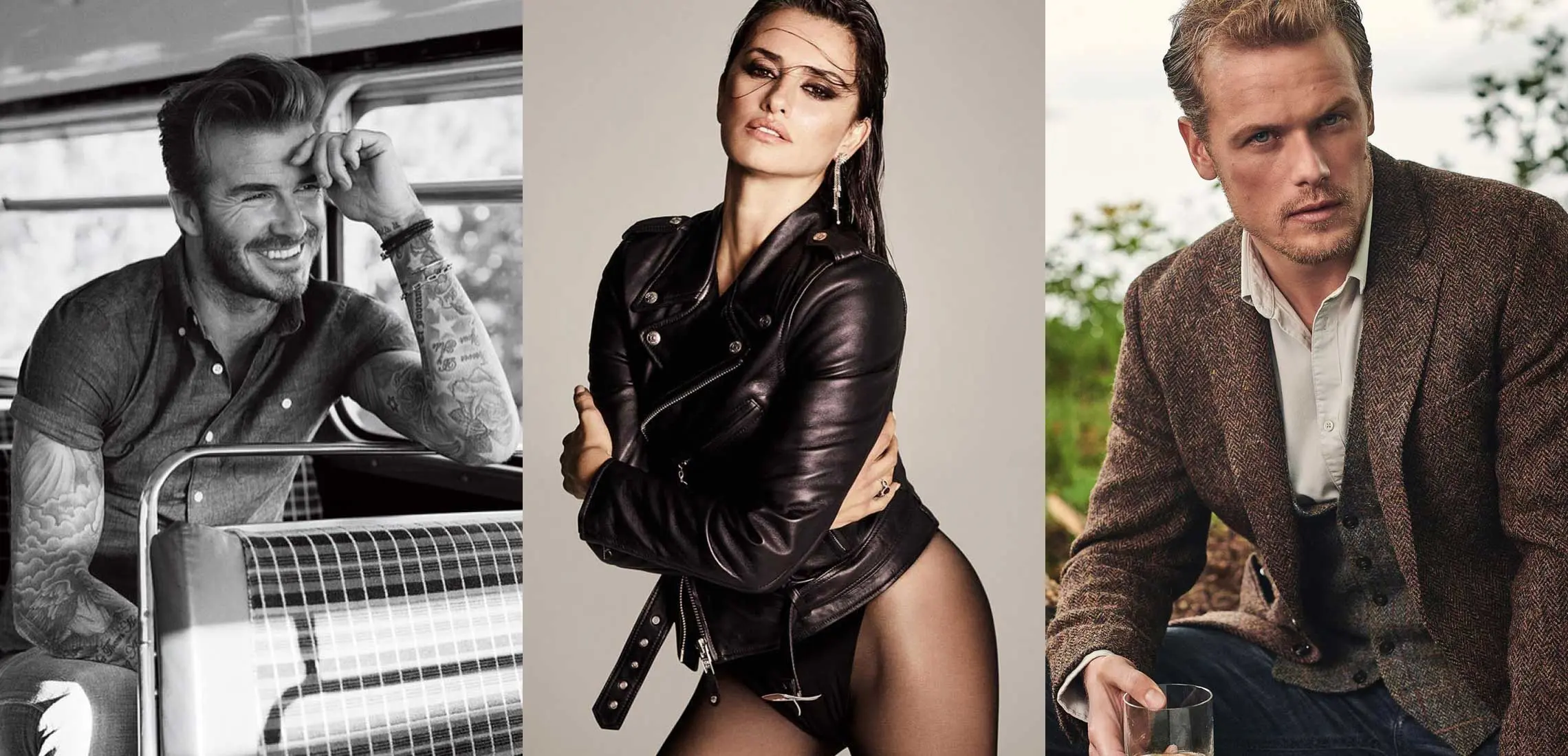 World's Sexiest Accents Revealed
Oh la la, talk French to me
By Jess Cuskelly | 13th August 2020

Love the sound of Jude Law's British twang, or Matthew McConaughey's southern sound? You're not alone. For many of us there's nothing quite like an exotic accent to leave you weak at the knees (but there's some surprising languages that have kept Cupid busy).

According to the The Knowledge Academy's latest study, eight in 10 people find accents attractive in a potential partner. But with almost 7,000 different dialects spoken around the world, which accent is the most likely to set hearts aflutter on a first date?

The Knowledge Academy recently surveyed 2,500 bachelors and bachelorettes who weighed in on the discussion with their top picks for the sexiest accents from around the globe.

For women, Scottish accents reign supreme, with 86% of women finding the rugged accent to be the most attractive. The lilting tones of the Irish came in at second-place, with 77% of women swooning over the sounds of this romantic brogue. And finally, the charming Italian tongue made it into third place, with 68% of women captivated by this accent!

Meanwhile, men are most likely to fall for Spanish women, with the passionate language crowned the sexiest with an 88% approval rate from men. Brazilian Portuguese came in second, while an Australian accent is the third most likely to leave men wanting more, with 72% of men attracted to women from down under! Who woulda thunk it!

Despite being the language of love, French didn't scrape into the top three sexiest accents for men or women! It landed fourth on the leader board, with 61% of women and 69% of men favouring the language.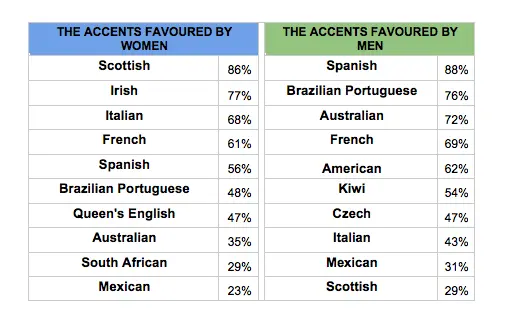 To achieve the results, TheKnowledgeAcademy.com surveyed 1,250 male and 1,250 female respondents. Respondents could pick over one option – multiple choice was included.