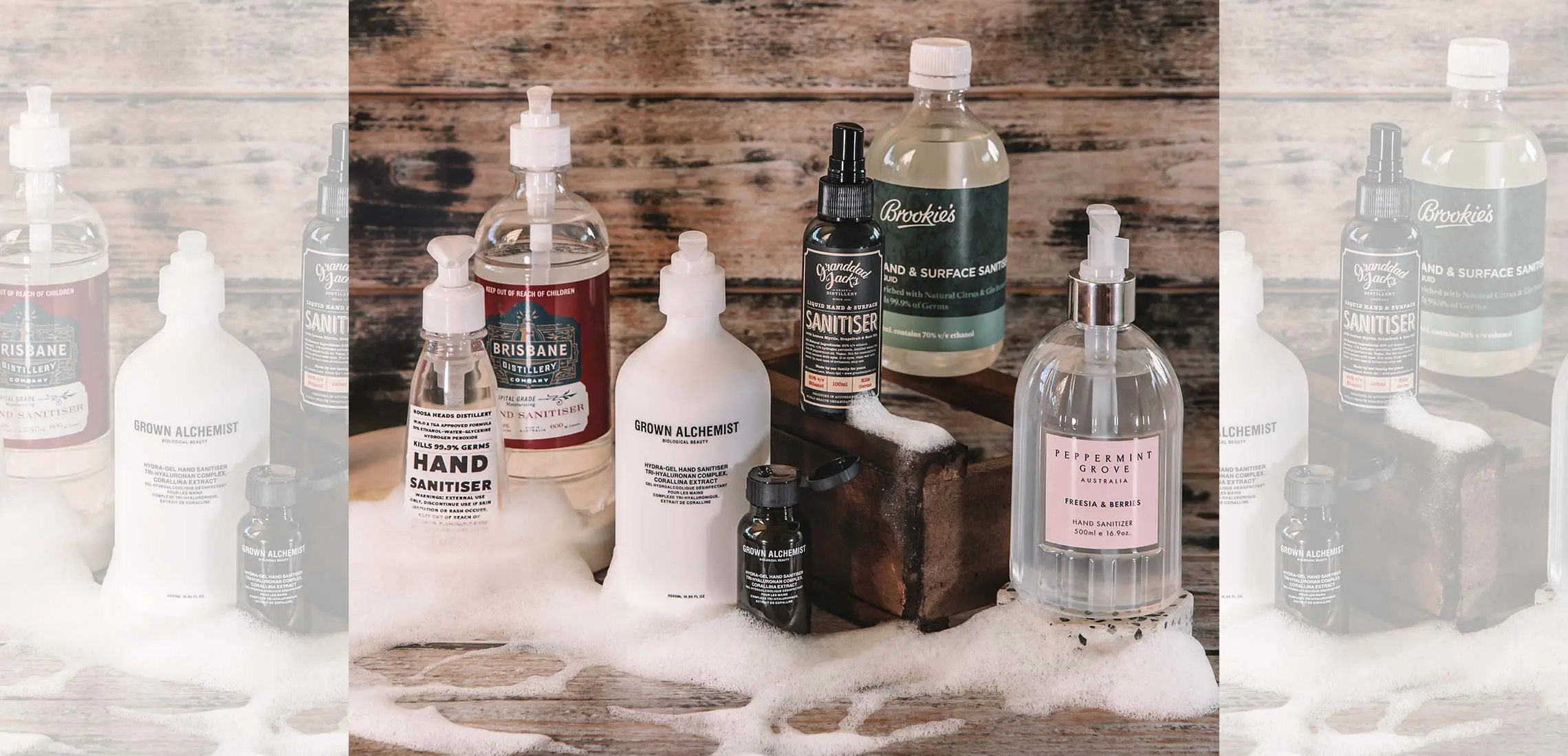 You're In Safe Hands With These Cool Hand Sanitisers
It's all hands on deck here
By Dinushka Gunasekara | 21st May 2020

Be clean like a queen with the boujiest hand sanitisers pumping up around town. From the healthiest skin care rituals to distilleries swapping out sips for sprays, get your hands on these gems and hands off the germs.

Made in Brisbane to keep Brisbanites safe, this hand sanitiser is effective and efficient. The liquid sterilises and evaporates quickly without leaving a trace of sticky residue behind and even includes a dab of moisturiser so your hands aren't left high and dry.

https://www.instagram.com/p/B-iprOeg4kW/

Hand and Surface Sanitiser 500mL $14.99

Staying clean is the natural choice when you use a hand and surface sanitiser that's made of all-natural ingredients including UV and charcoal-filtered Mt Warning spring water, aloe vera and citrus oil. Distilled with native rainforest botanicals and enriched with lime, you'll feel at one with nature without any of its nasties.

https://www.instagram.com/p/B_MYogHpHXw/

A little goes a long way, which is why these sanitisers are 10% more powerful than the World Health Organisation's recommended strength. Infused with lemon myrtle, grapefruit and rose hip, they even offer a monthly subscription, so the germs never get a chance to rest.

Who said clean hands couldn't double as soft hands? No one in our books!  Your mitts will be safeguarded against premature aging, dryness and bacteria when you use this antiseptic gel hand sanitiser extracted from cane sugars. The Healthy Hands Kit also comes with their best-selling hand cream, which not only smells divine, but offers instant hydration.

Hand Sanitiser 150mL $12

Stamped with WHO's tick of approval, this sanitiser from the Sunny Coast will keep your hands shining. The nifty size means there's no fuss and no excuse when it comes to having all hands to the pump.

Freesia & Berries Hand Sanitizer 500mL $29.95

Keep safe and stunning with the beautifully presented hand sanitiser range from Peppermint Grove. The candle pros are no stranger to scents, so their hand sanitisers are lightly scented with the sweet or fruity fragrance of Freesia & Berries or Lemongrass & Lime.