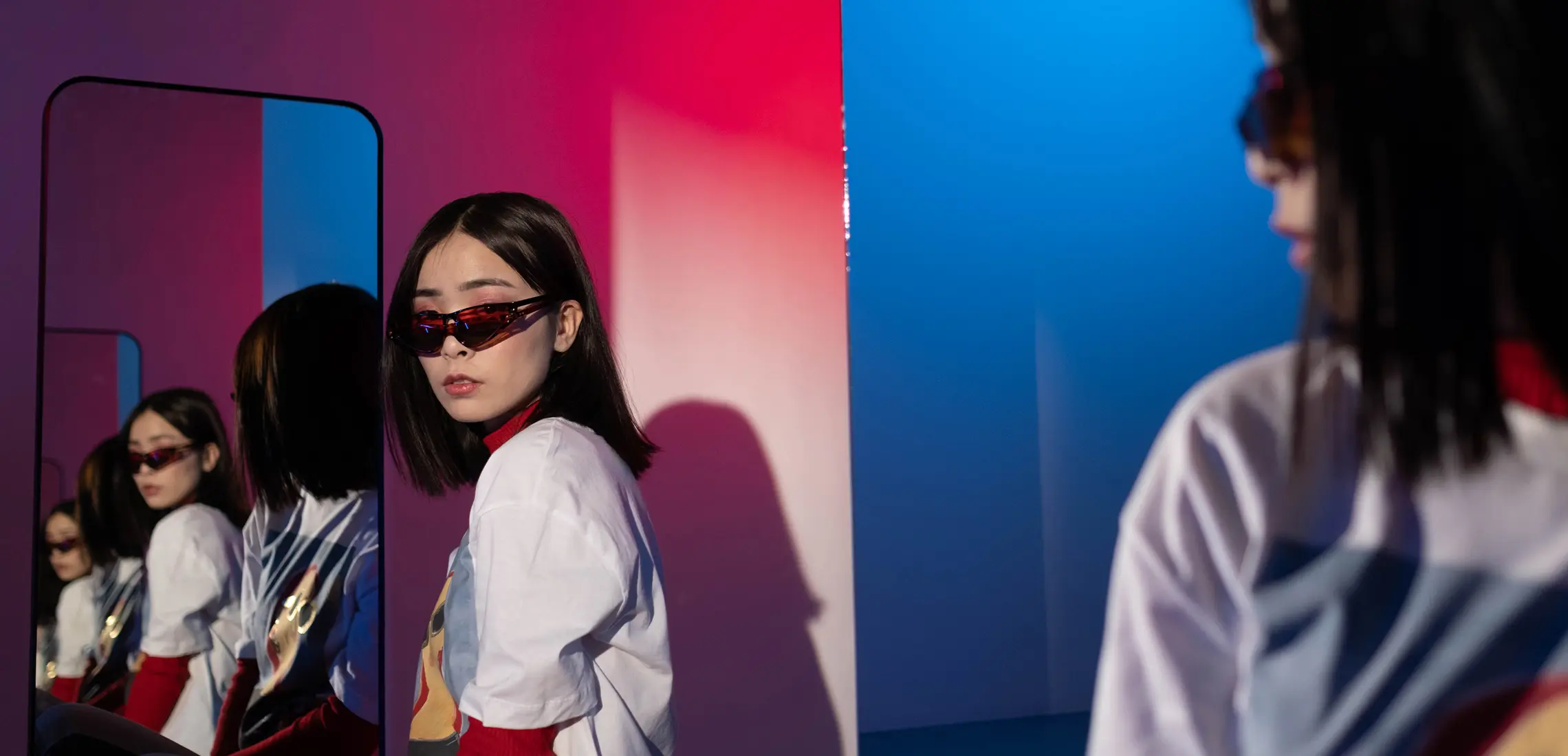 The Brisbane Dentist Using Tech To Level Up Your Smile
Tech takes the dental world   
By Guest Styler | 12th October 2021

When you walk out of an appointment smiling more in the last hour than you have in the past week, you know you'll be going back. A visit to the dentist is a daunting task for some, but a trip to Today's Dentistry in Chermside was a trip to remember for all the right reasons. I will preface this by saying that a trip to get my pearly whites checked usually gives me a wave of irrational worry, but it was left at the door when I waltzed in to see the team in Chermside.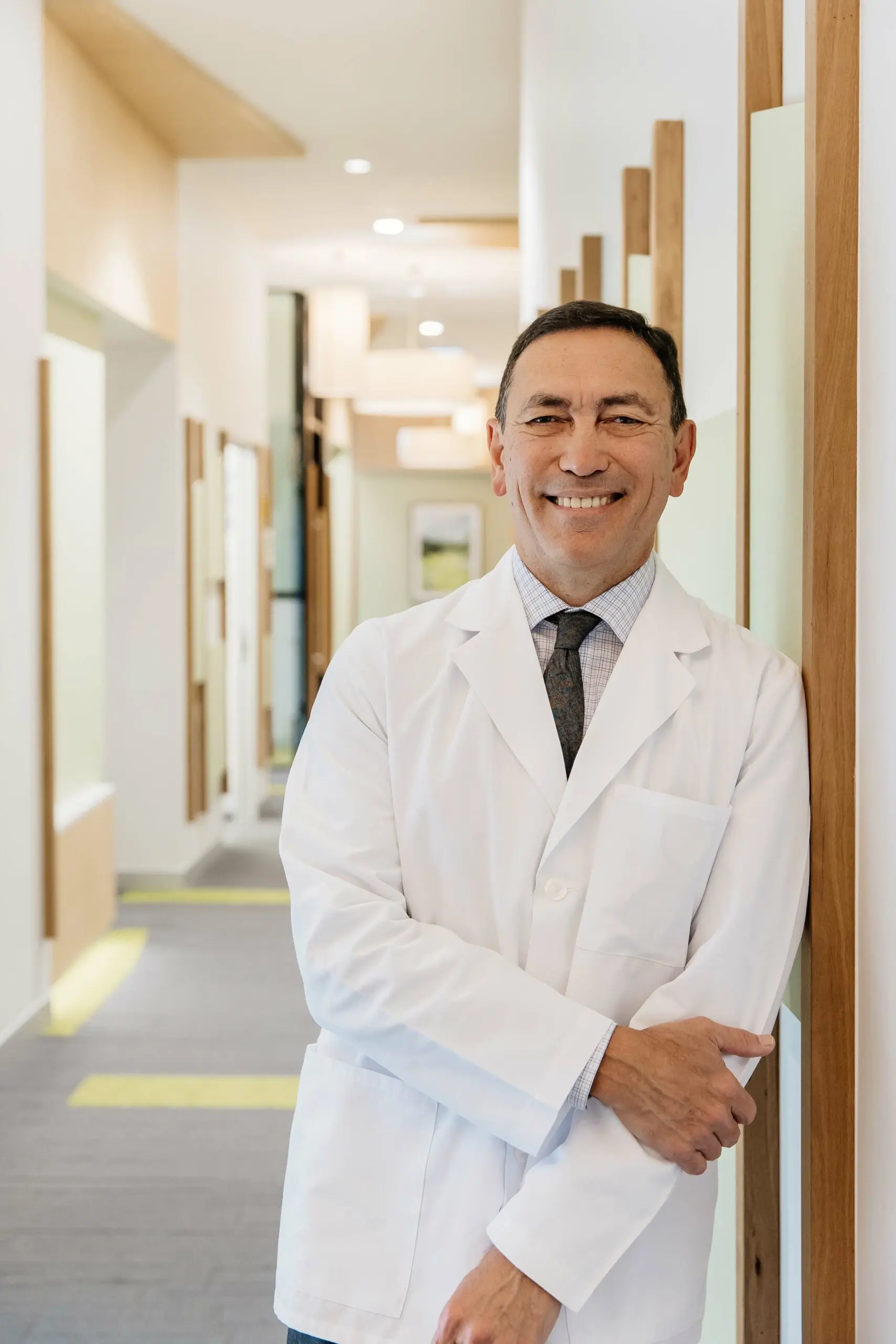 From an efficient, easy check-in process on their iPad to a charming greeting from the receptionist, I was left feeling calm and welcomed from the get-go. With high ceilings and warm hanging lamps, it's obvious that no detail was spared in the creation of this open, welcoming space. Guided through to the treatment room, I met Dr Darryl Marsh, the founding dentist at the practice since 1988. Dr Marsh heard my concerns, which have always centred around the colour of my teeth, and he told me about their Virtual Smile Design technology that projects your dream smile. We spoke at length about the different whitening options available and what would be best considering my fluorosis (white spots), which would brighten with the whitening process. In an age where time is so valuable, Dr Marsh expedited the entire process, extending my booking and combining two visits in one sitting instead of making two trips. This meant I went home the same day with whitening teeth moulds and the whole kit!
Passing me onto the charming hygienist, she took me through four rounds of in-chair whitening within 45 minutes. Pressing play on Friends, I was given headphones and was completely distracted by the flatscreen above me. For someone with sensitive teeth, the team were hyper conscious of any discomfort I was feeling, but not once did my teeth feel sensitive during the entire process. It was during my treatment that I truly realised the team are trained to put themselves in the shoes of the patient, constantly checking in for any sensitivity or discomfort. After lying down for quite some time, the team knew before I did how stiff I was getting, gently fitting a neck pillow mid-treatment for maximum comfort and support. Hand on heart, I can say I have never felt more understood during a dental appointment.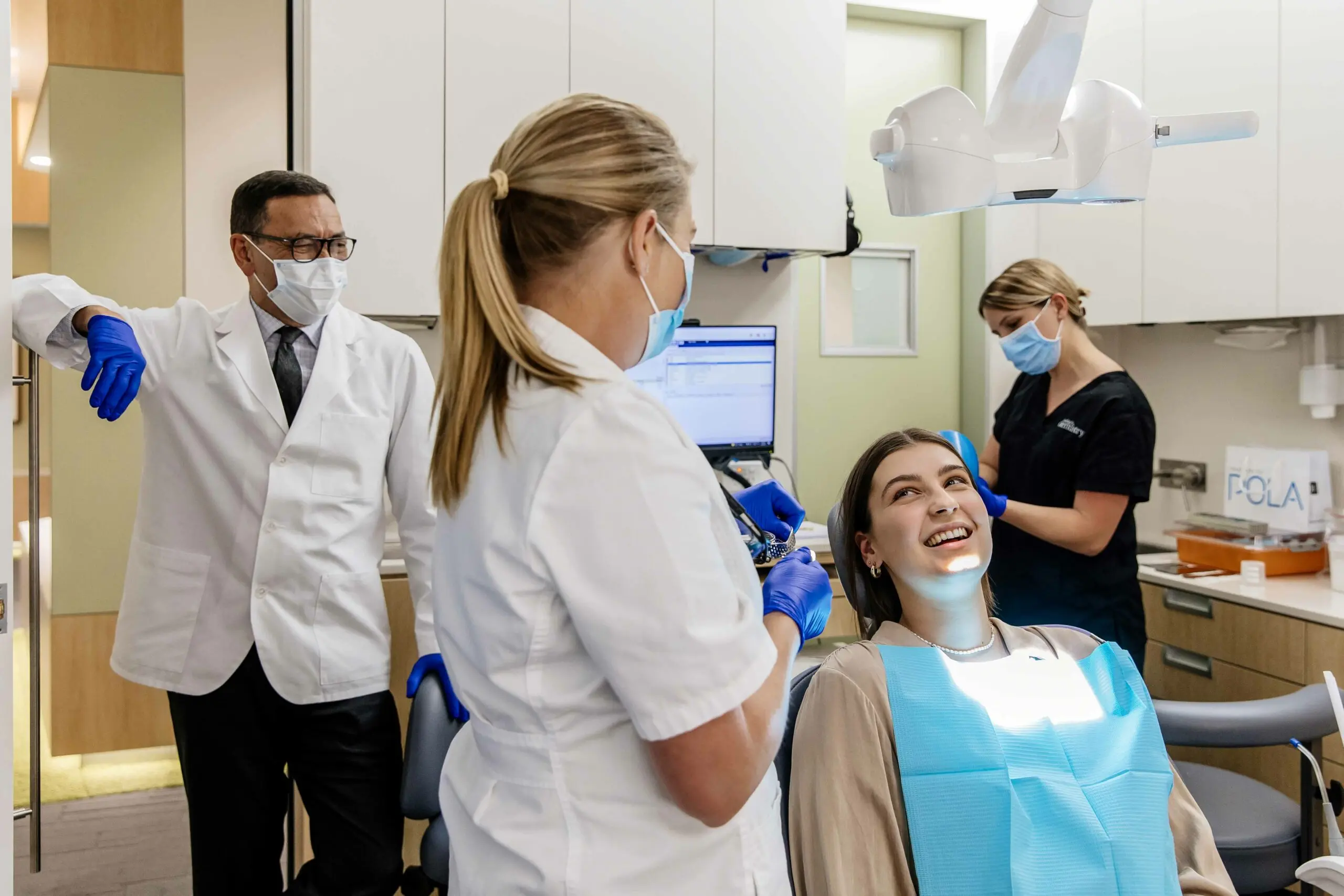 "What we are trying to do is connect with people's situations in a non-judgemental and accepting way, to help them understand their condition and the avenues open to them to get the result they want in a friendly, safe, and caring environment," said Dr Marsh.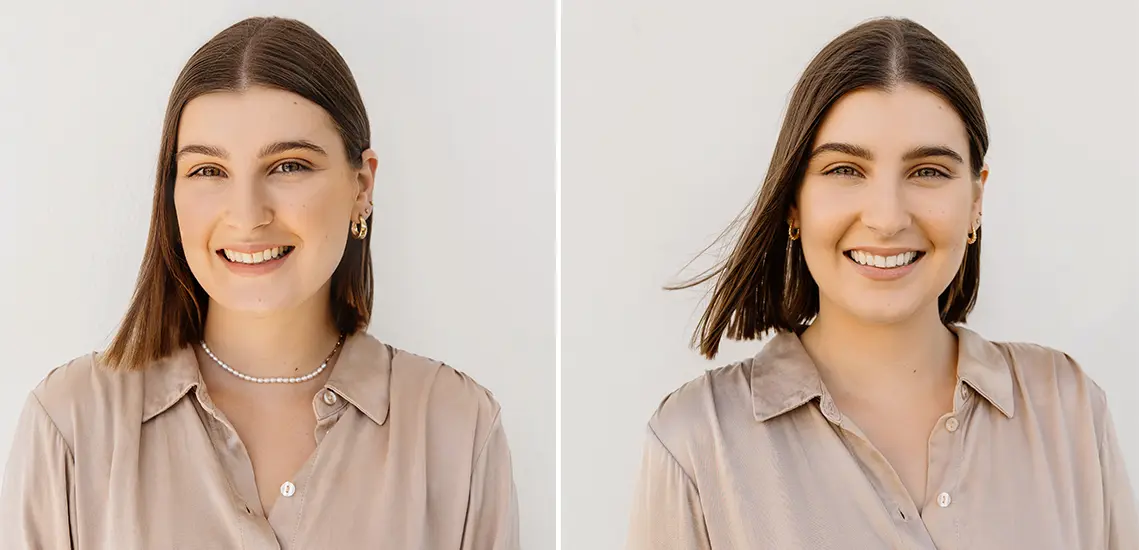 A true ear-to-ear smile is rare from someone self-conscious about their teeth, so when I left my appointment beaming, I was absolutely elated. If you too want to work on your smile, head in for a Virtual Smile Design, where the team can digitally project an achievable makeover before any treatment! Modern cosmetic dentistry now digitally creates the smile transformation you've been dreaming of. Fixing everything from denture issues to the colour of your teeth, no matter your gender, modern dentistry offers solutions to any issue. Not only is digital dentistry faster and extremely accurate, it's the future to curating your ultimate smile.
Book your appointment here!