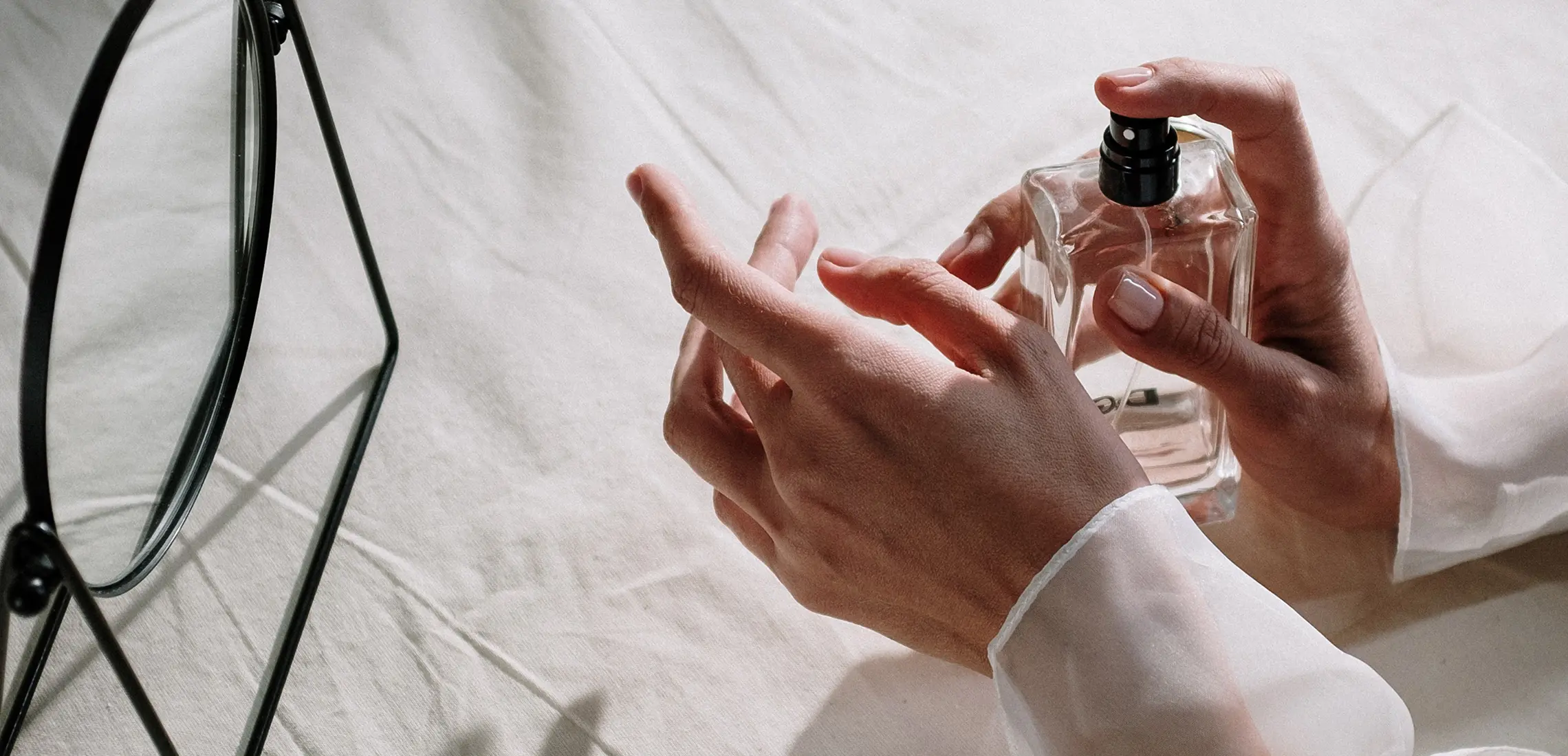 Eau So Good, 5 Perfumes Trending On TikTok And Where To Buy Them
Our two scents
By Marley Moore | 22nd October 2021

When the TikTok masses fall in love with a product, it's hard to miss it. Trending picks are everywhere you scroll, with in-your-face snippets that can't help but pique your interest. You finally decide to see what all the fuss is about and grab your credit, only to see the biggest buzzkill: Sorry, we do not ship to your country.

Don't fret! We're here to provide you with our two scents on the TikTok fragrances that are currently going viral. From fresh fruity scents to sweet vanilla smells, you're sure to find your new go-to perfume below, including a few cheeky dupes that no one else needs to know!
Available at Mecca
This scent is all thing elegant. Maison Francis introduced this perfume in celebration of crystal house Baccarat's 250th anniversary – think rubies, diamonds, and chandeliers. This parfum will have you smelling like a mysterious French trust fund baby. Notes include ethereal jasmine and saffron that fades beautifully into a woodier blend of amber and cedar. Warning: this scent is said to have people turning heads, giving compliments, and literally chasing you down the street just to ask what perfume you're wearing.
Available at Chemist Warehouse
If you're not keen on spending half your pay cheque on a perfume, Ariana Grande's Cloud is said to be Baccarat's best dupe. This particular scent is the hottest talking point on TikTok right now. Maybe partly due to the adorably sweet packaging, but mostly due to its similarity to Baccarat Rouge 540. If Baccarat Rouge serves luxury, Ariana Grande Cloud serves luxury with a pink bow on it. The additional notes of vanilla and coconut add a sweeter trait to this popular fragrance.
Available at Mecca
Maison Margiela has blessed us with a range of unisex fragrances in their Replica fragrance line. A fragrance you and your boy can share? Win! This scent, appropriately named Coffee Break, is inspired by a winter's day in Stockholm. After one spray, you'll be wanting to rug up in a thick blanket whilst embracing a warm mug of creamy coffee in your hand. Although the entire Replica line is trending, this one was a favourite! With notes of smooth coffee, lavender, and orange flower that slowly melts into a warm cedarwood, you'll be feeling both nostalgic and rich with Coffee Break.
Available at Sephora
For those who prefer the soft, bubbly, floral scents, Ouai's Melrose Place will have you addicted. If the soft pink colours of the bottle aren't pretty enough, the velvety rich rose scent will remind you of the most vibrant gardens you can imagine. Notes include lychee, white musk, and champagne that beautifully transcends into peony and rose flavours.
Available at Sephora
Want to smell nice without smelling obviously like perfume? Then this is the subtle answer to your prayers! From the beloved brand Juliette Has a Gun, this scent was crafted to be the perfect embodiment of au naturale for all those lowkey days. Not only is it minimalistic but it's also hypoallergenic, making it the perfect addition to your everyday routine. The best part? It's crafted with only a singular note called Cetalox. The ingredient provides woody and earthy tones but remains discreet and simple.
Don't be fooled though! This scent is the hottest talking point on TikTok because of the number of compliments it pulls. Think "You smell amazing!" instead of "What perfume are you wearing?"