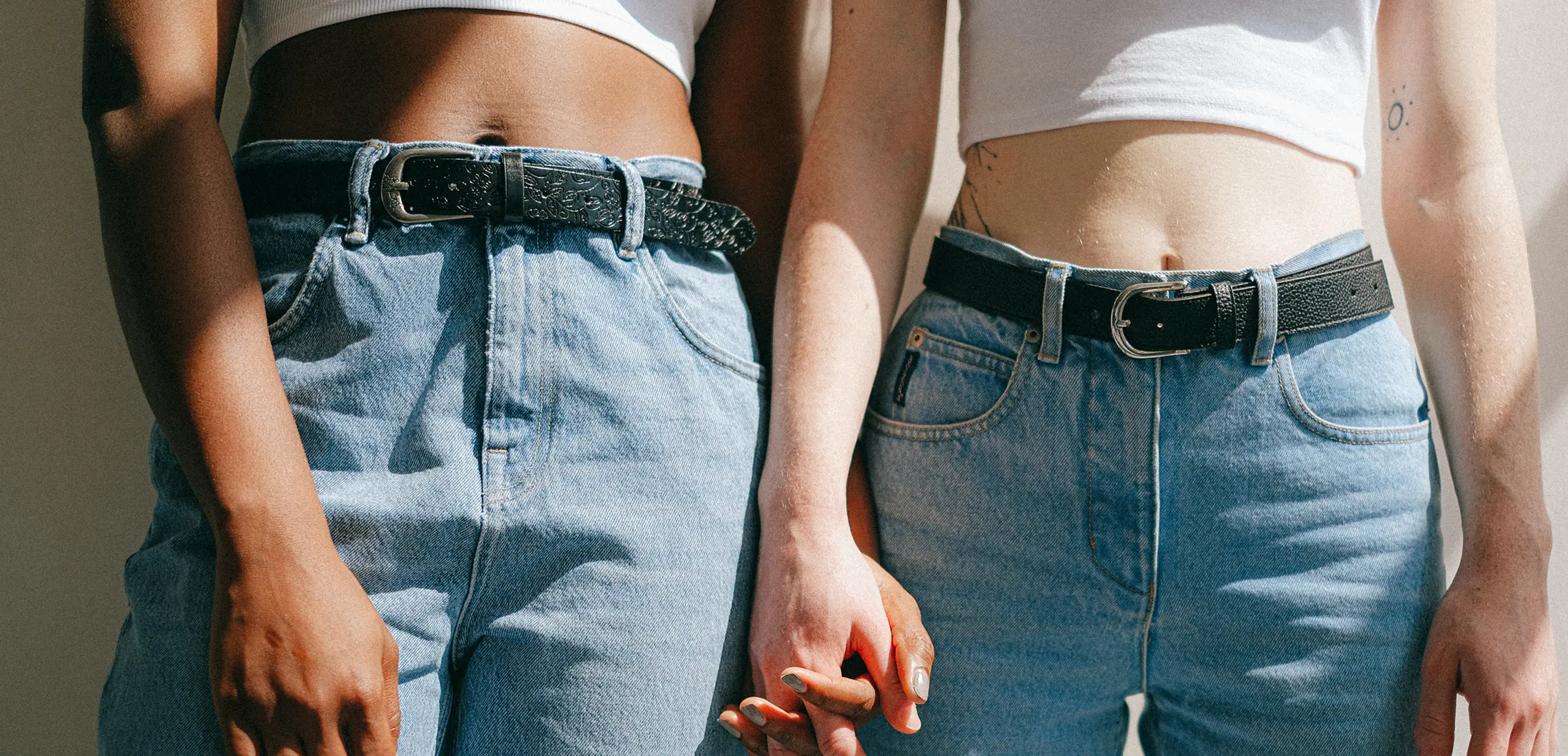 The Skincare Brand Bridging The Gap For Non-Binary People
In this skin
By Astrid Taemets | 10th February 2022

As a regular 30-something-plus woman with non-problematic skin who has a decent amount of knowledge about product ingredients and skincare fads, navigating the world of skincare can be a tough gig. 

But for those who identify as non-binary or transgender, the beauty industry can be an even bigger beast. With product packaging, ingredients, product names, campaign imagery, and even scent targeted toward a specific gender, it's no wonder there's a whole slew of consumers out there feeling frustrated, unheard, and ostracised. 

But here we are in 2022, where the world is changing, evolving, and becoming more inclusive. Taking charge in this positive movement is a new skincare brand on the block, TheySkin, boasting an all-inclusive range of skincare products designed to be used by all skin types. 

Launching in March by Leona Gallagher, TheySkin is paving the way for a whole new world. We took five with Leona to talk about TheySkin before it's snapped off the shelves…
Hey, Leona! We're excited to get the goss on this new revolutionary range. In a nutshell, what is TheySkin?
The concept is something that has been playing on my mind for a long time. I've been working with clients who are transgender, non-binary, or still working it out for years. This has been an eye-opening experience, and I recognise the unique needs of people who undergo significant physical and emotional changes. Often, they don't know what to do about it and struggle to find products and services. A close family friend's teenage child identifies as non-binary, and through their eyes, I've experienced how confusing and unsatisfactory the world of skincare is. This is when I realised we could do more to help this community.
How does this range reach those who identify as non-binary?
Everyone is unique and everyone's skin is unique. TheySkin was designed not to fit into classic male and female perceptions of skin – it doesn't have any feminine scents or masculine branding, or other product features that we tend to associate with these two well-defined markets. Ensuring that TheySkin didn't conform to any gender stereotypes, as well as being suitable for a range of skin types, hormone levels and stages of life, was of the utmost importance when formulating the initial collection.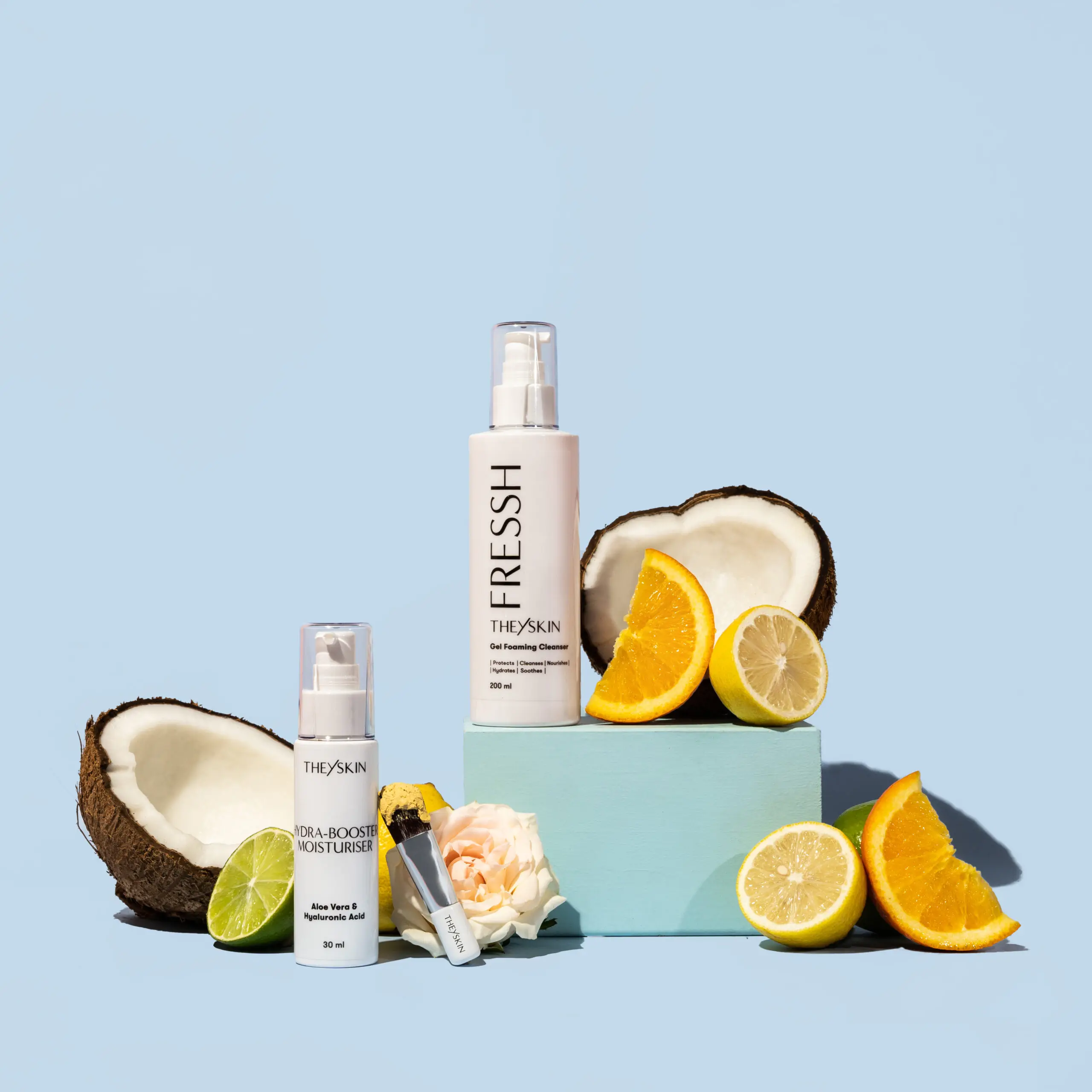 What kind of ingredients are used in TheySkin products?
Working in the industry for many years has provided me with the expertise of what works best for certain skin conditions, and the knowledge of which ingredients are essential for the skin to function optimally. I have sourced the highest quality ingredients and created custom-made formulations that are cruelty-free, vegan friendly and sourced within Australia. One of my favourite products in our initial collection is the Turmeric Latte Masque. The yellow clay masque's main ingredient, curcumin powder, is the most powerful active compound extracted from the dried root of the turmeric plant. It works wonders in the skin, drawing out toxins and superfluous fat while simultaneously nourishing and hydrating.
The concept is new to many, how do you think it will be helpful for gender stereotyping?
It's difficult to find something that is right for you in a world where most products, packaging, and advertisements expect you to fit into a specific box. Those who don't fit into these categories can feel confused and even ostracised when searching for products that suit their individual requirements. TheySkin strives to be a brand that is totally inclusive and suitable for everyone – even if you don't know who that is yet.
TheySkin products are set to launch on 1 March here.