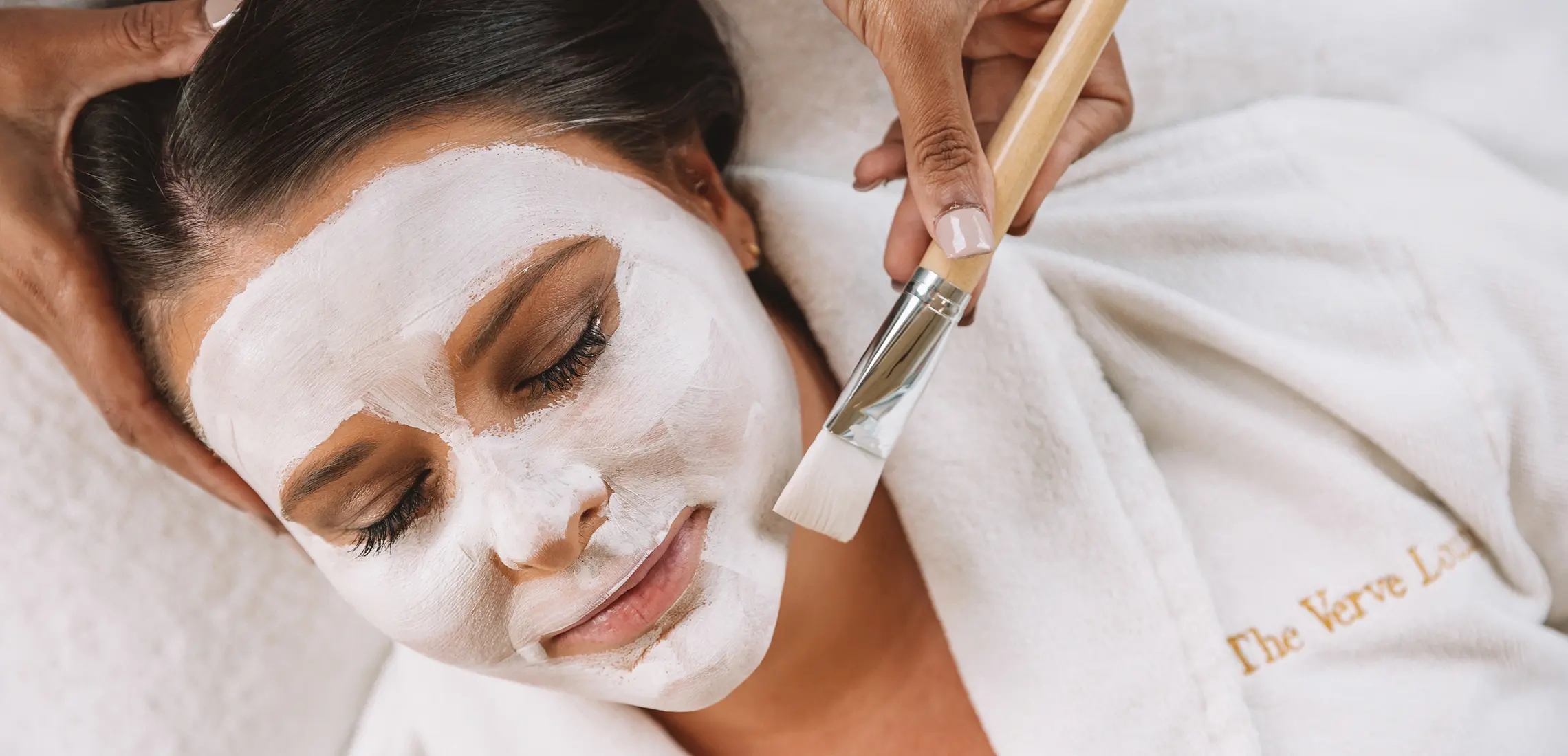 The Importance Of Skin Health, As Revealed By An Expert
Learn to love the skin you're in!
By Guest Styler | 9th March 2021

Waking up with beautiful skin every day is something we all aim for, and with the right guidance and know-how, having the glowing complexion of your dreams is easier than you think.

All it takes is a few steps in the right direction, and a leading hand in the industry to show you the tricks of the trade. We took five with the brains behind The Verve Lounge, Feriel, whose passion for empowering men and women to educate themselves on the importance of skin health is inspiring us to book our own consultation, ASAP!

After finding her dream location on the prestigious Racecourse Road in Hamilton, The Verve Lounge founder knew it was the perfect space to share her knowledge of skin care and beauty. Noticing a trend in the industry that leaned towards addressing a problem rather than preventing it, she knew she had to arm her clientele with education on skin health.

It only takes a glance at the testimonials on their website to see that Feriel has amassed an incredible community of regulars who all began their skincare journey the same way – with an in-depth consultation and tailored treatment plan.

From the moment you step into the beautiful suburban boutique, you'll be warmly welcomed before sitting down to discuss your medical history, personal skin trends, cycles, and nutrition and lifestyle factors.

From there, the highly-skilled therapists will customise a treatment plan with a focus on a healthy balance in all aspects of life. Then, with the correct high quality BABOR products, they will guide you through your at-home care and reassess your skincare journey until you receive the results you desire.

Their ultimate goal? Confidence! After all, Feriel's work has always been to make others feel empowered. "Due to my lack of knowledge at the time, I looked older in my 20s than I do now as I step into my 40s," she says. "Your 20s should be the years when you look back at yourself and love the skin you had. I am walking proof that with the right education, treatment plans, and skincare products you can age younger without going through invasive extremes!"

Now, after 12 years of success in the skin health and beauty industry, Feriel and The Verve Lounge are excited to announce they will be opening their newest luxury clinic in the iconic Silk building on Racecourse Road in Ascot. With a wish for their clients to feel as though they have stepped into a day spa, but with all the science-backed results of a cosmetic clinic, you know you're in skilled hands here.