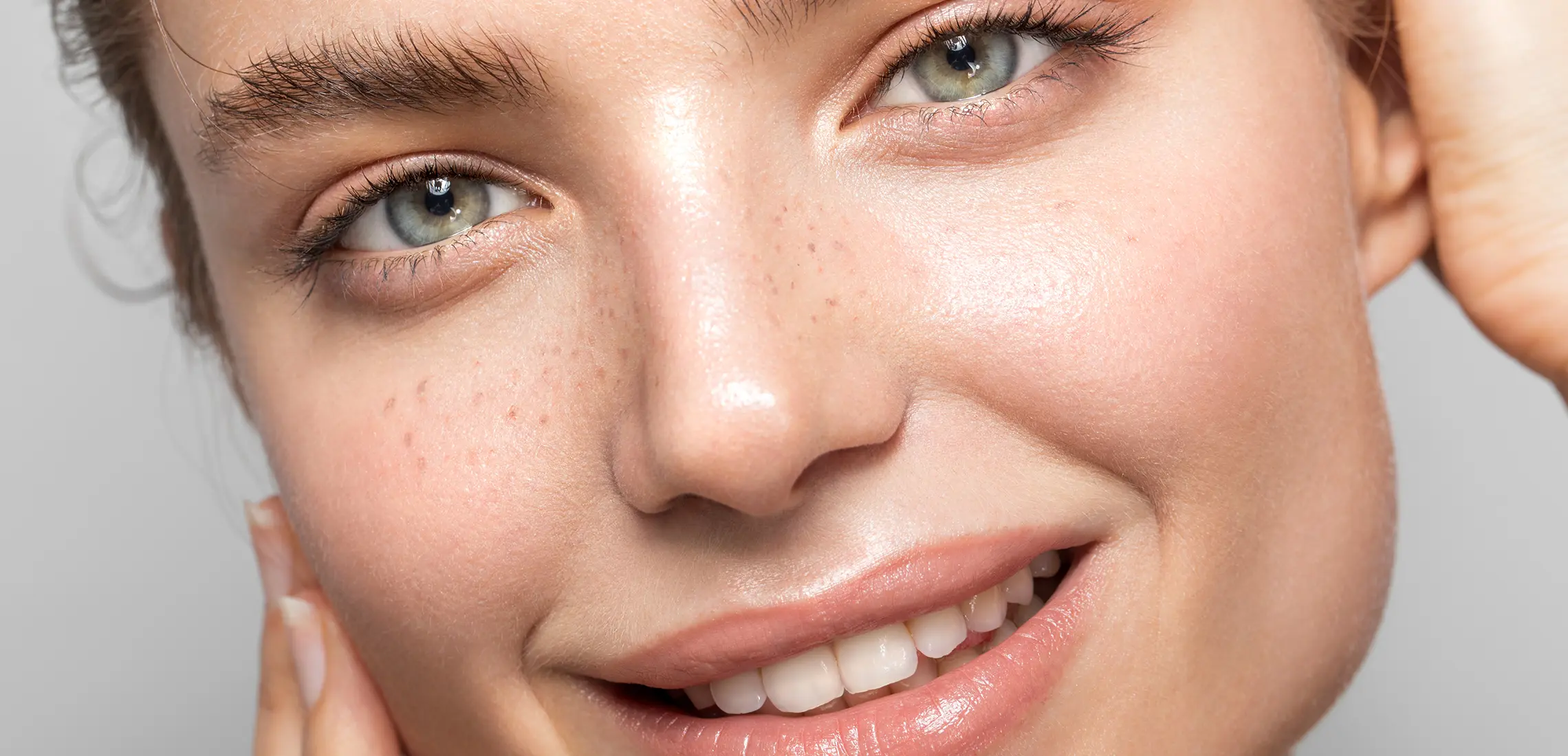 Keen To Keep Your Glow? Post Summer Skin Secrets, Revealed!
Misplaced your summer glow? Here's how to get it back!
By Astrid Taemets | 13th April 2021

Just a quick note: This post is sponsored. To prevent a paywall or annoying pop-up ads, we sometimes need to publish sponsored content but we only promote brands that we think are doing great things and our readers will love!

Let's be real: Aussies love to be outdoors as much as possible, especially during the summer months.

And while spending long days at the beach, swimming in the ocean, and enjoying the warmth of the sunshine (with the aid of a hat and sunscreen, of course!) certainly has benefits for our skin, once the cooler months creep in, it can be a different story.

Have you noticed your skin start to look a little dull and flaky lately? It might have something to do with the changing season. That summer glow is starting to fade, but your pigmentation is stubbornly sticking around for the long haul. Teamed with more hours inside without fresh air and less vitamin D equals havoc for your skin, and it's high time we did something about it, before it becomes a bigger issue!

Rescue dull, uneven, and dry skin, before it gets the better of you. With the help of The Brow and Skin Studio, plus a couple of other handy daily tips, turn over a new beauty leaf this autumn and get motivated to flaunt seriously envy-inducing skin in as little as five steps.
Lighten and brighten
Tired, damaged skin cells mean a dull, lifeless complexion that nobody asked for, but with a little help from those in the know, you can transform stressed out skin into a work of art. Cue the glow!
The Brow and Skin Studio swear by Omnilux and Healite II light therapy treatments, which help to stimulate collagen and elastin production to create plumper, smoother, more radiant skin – they really are hailed in the industry as the go-to treatments for that lit-from-within glow! These two treatments are the leaders in light therapy, and help to penetrate products deep into the skin, right to the source of the issue. Used in conjunction with other treatments such as peels, microdermabrasion, collagen induction and more, Omnilux increases the effectiveness of your treatment, and takes your skin to a new level. Switch on the light, and switch on your cells – you'll be glad you did!
Inside out
It goes without saying, but looking after yourself physically is a sure-fire way to see results. Steering clear of processed foods and sugar, and making a more conscious effort to eat an array of fresh fruit and veggies will have a huge impact on the health of your skin. A plumper, more radiant complexion, here we come! Get your dose of H20 and reap the rewards, it's as straightforward as that! Drinking lots of water can have positive effects on your overall health, as well as your skin, as it aids in digestion, circulation, hydration, and even excretion. As skin is an organ, it needs water to help it function properly. Without it, expect a dry, tight and flaky complexion – so not ideal! Aim for eight glasses of water a day, rid your bod of toxins and get set to see a change in the overall appearance of your complexion.
Tackle pigmentation, pronto!
Anyone who has experienced pigmentation knows how problematic it can be, and if left untreated, will continue to worsen over time. At The Brow and Skin Studio, you'll find a number of treatments available, including Cosmelan – the world's leading professional depigmentation method – that has the power to fix pigmentation problems, and the results are outstanding!
The breakthrough professional peel procedure eliminates and controls pigmentation through a process of intense depigmentation. It is a two-step process which begins in the clinic with the Cosmelan1 peel, applied to the face and left for up to ten hours. Over the course of the next week, the skin will peel before Cosmelan 2 is applied to prevent pigmentation re-occurrence.
Salon owner Sherril Dalitz says there are many triggers apart from sun exposure that can set pigmentation (the overproduction of melanin) off, including genetics, hormonal changes, your choice of perfume and even the picking of pimples.
"If you have tried everything to fix pigmentation and nothing has worked, or you are yet to receive amazing results, Cosmelan should be your go to treatment, now!".
Who needs botox when you've got Divine Pro?
Wouldn't it be grand if all it took was the wave of a magic wand to reverse the ageing process? With this state of the art next-gen skin-changing treatment, you can! Your former, glorious, younger-looking you is just a call away, thanks to radio frequency treatments such as the Divine PRO, available at The Brow and Skin Studio.
Using a combination of clinically proven technologies, the Divine PRO treatment works hard to renew not only the epidermis, but the dermis (that's the thick layer of skin beneath the epidermis, just FYI), working from the inside out to give you noticeably long-term results – firmer, plumper, age-defying skin. How magical is that?!
A total face rejuvenation treatment, which works particularly effectively on stubborn areas of the skin such as the neck, upper lip, and around the eyes,, the Divine PRO uses fine micro needles with radio frequency to volumise the dermal layer for immediate and lasting skin tightening and brightness.
Consistency is key
Just because you're not spending as much time in the direct sunlight doesn't mean you're not feeling the harmful effects of those rays. Keep up the diligence and continue to apply sunscreen every morning. Yes, even during winter! Though the temps may be cooler, your skin may be absorbing more of the ultraviolet rays – which, in fact, are higher during winter – so keep up the good sun-safety work you so persistently stuck to during summer. Reach for your SPF30+ (or higher!), no matter how chilly you're feeling.