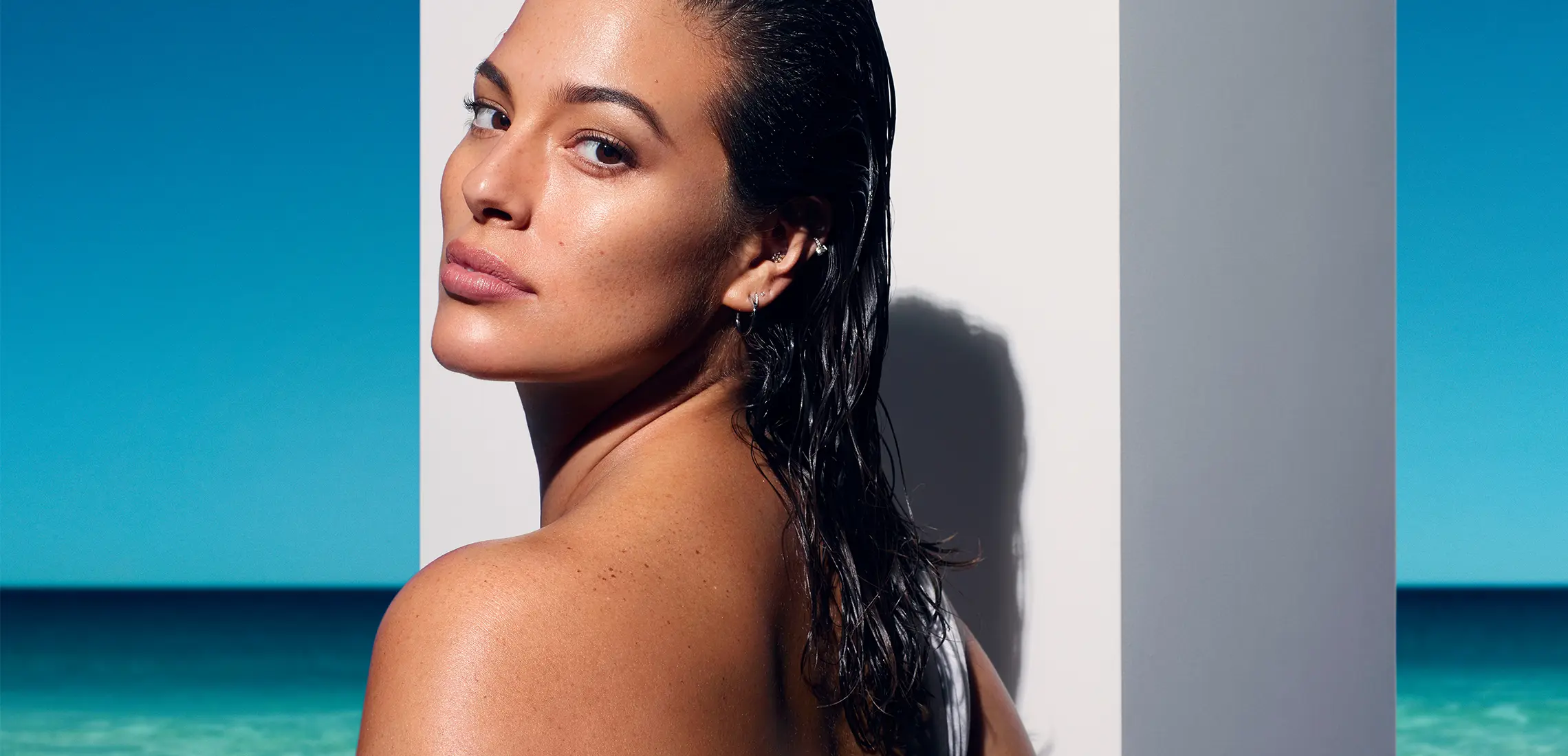 Glow Up With This Tan Approved By *The* Ashley Graham
You glow, girl!
By Dinushka Gunasekara | 26th July 2022

It really doesn't matter whether the winter clouds are dreary, non-existent, or scattered amongst the blue – every good girl knows the best tan is a fake tan. Getting that glow is easy (and healthy!) with the right tool in your arsenal. Just ask supermodel Ashley Graham! 

The catwalk icon and beauty guru has recently teamed up with the most trusted, premium tanning brand, St.Tropez, to launch a limited-edition Ultimate Glow Kit, inspired by Ashley's very own skincare routine. Emphasising a naturally glowing complexion and flawless results that won't take you all night to achieve, the innovative and easy-to-use tanner offers sunkissed skin you can flaunt with confidence.

Led by St.Tropez' tanning and skin care expertise, the Ultimate Glow Kit uses natural caramel and instant bronzers to boost skin tone for weeks, before evenly fading out so you won't need to hide flaky skin behind long sleeves. Not only is the weightless whipped creme texture a delight to touch, but the new formula is enriched with hydration heroes – think hyaluronic acid, vitamin B5, and glycerine – to nourish and moisturise different layers of the skin. Throw in some rosehip and vitamin E oils, and your glow-worthy skin will be left revitalised and radiant. 

The most winning factor of St.Tropez' Ultimate Glow Kit is that you won't need to apply the tan with one hand and plug your nose with the other. Ashley's favourite scents are combined with malodour technology to allow for refreshing blend of top notes of green fruitiness, a heart of white florals, green lilac, amber, and musk undertones to banish unwanted tanning scents to take over. 

Looking fresh out of a Euro summer from behind your bathroom doors? Don't mind if we do! 

Get that glow of your dreams today with St. Tropez' Ultimate Glow Kit here.