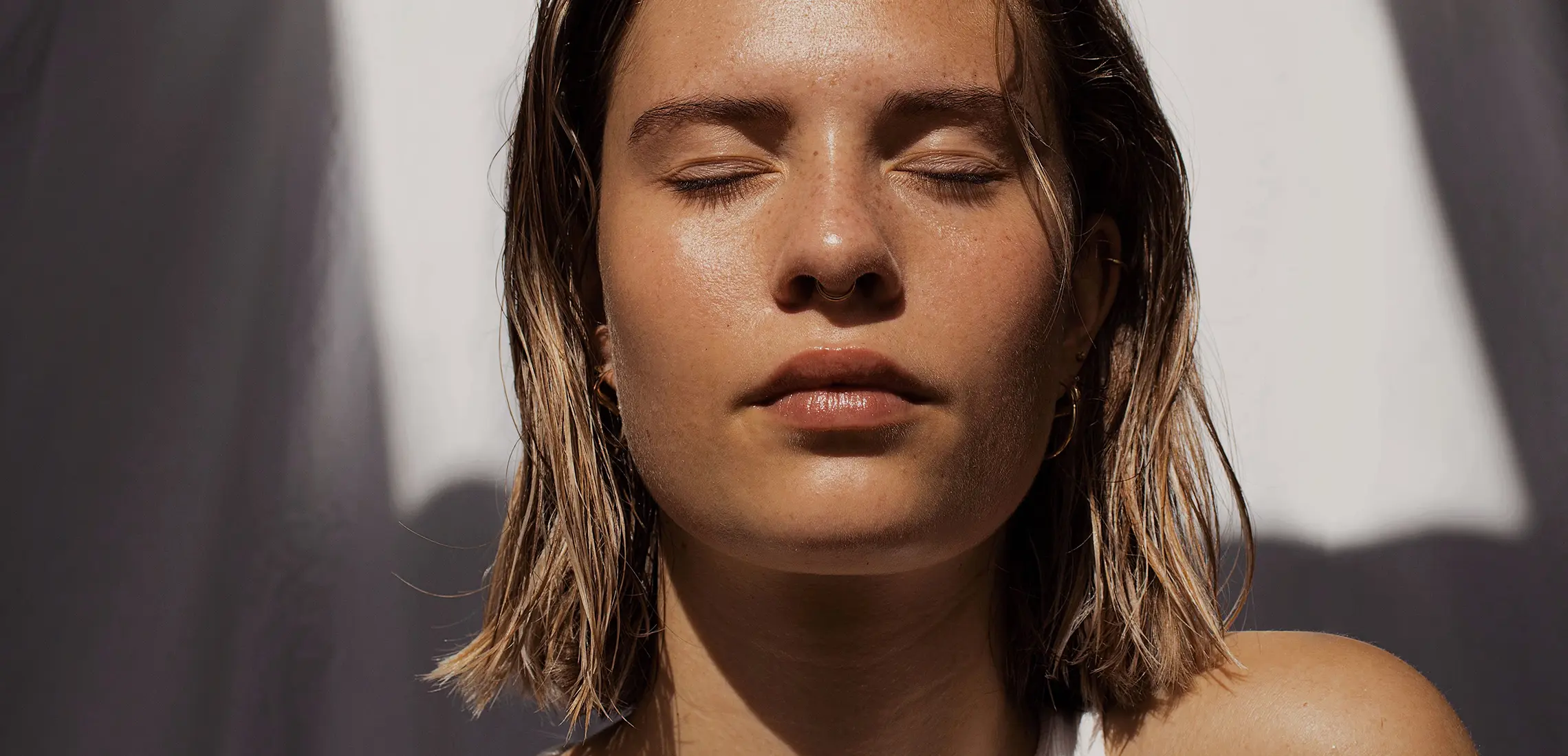 Here's Why You'll Be Adding Snail Slime To Your Skincare Routine In 2022
Slimy, yet satisfying
By Astrid Taemets | 15th February 2022

Here's the thing: when we're talking about skincare ingredients that work wonders for your complexion, it's safe to assume the first things that spring to mind are vitamin A, C, and retinoids, right?

And it's probably just as fair to assume snail slime isn't up there on your list of must-use ingredients? Yep, snails. As in those slow, slimy critters that live in your garden and show up on the menu at fancy French restaurants.

Well, you ought to rethink your 2022 priorities, because once you've added a dollop of slippery snail juice to your skincare routine, you'll be waxing poetic before you know it about its effects, just like the rest of the internet!

Known as snail slime, snail mucin is one of the buzziest ingredients in the skincare world right now. Why, you might ask? Fair question! The slime or mucus secreted by these little molluscs that helps protect them against cuts, bacteria, and even UV rays also happens to contain a potent combination of elastin, proteins, anti-microbials, copper peptides, hyaluronic acid, and glycolic acid, commonly known as beauty enhancers.

Yep, it's said to do it all – from fading dark spots and scars to plumping creases and battling acne, snail mucin is a one-of-a-kind ingredient, and you better believe you're about to get hooked on it.

In the quest for transformational super ingredients that give skin youthful qualities and a celestial glow, Helices Skincare – a local Brissy skincare brand – have come up with a six-product range of skincare goodies packed with SMP (Snail Mucin Properties) to ensure us local ladies take this snail slime thing seriously. From a 24-hour face cream to a protective hand cream, body lotion, and more, Helices are loading you up from head-to-toe (literally) so you can reap the rewards of this oh-so-sticky beauty trend sliding into your routine.

To get the goop on everything you need to know about snail mucin, we chatted to Helices founder, Milly Botta, about its many benefits, and how to introduce it into your beauty repertoire.
Where does it come from?
Helices farms its snail mucin directly from Pollio National Park Basilicata in Southern Italy. Their manufacturing process is controlled in every step – from the field to the final product, their quality control throughout the entire process ensures the products remain as pure as can be. You'll also be relieved to know that no snails are harmed in the process. Their mucin is obtained humanely, and then these slow little friends are returned to the open field to be pampered by the farmers until they're ready to release mucin again. Phew!
What are the short-term benefits of snail mucin?
Oh, plenty. A simple application of SMP will perform a multitude of skincare benefits including soothing, protecting, and healing actions to the top layer of your skin, while also deeply moisturising and nourishing, resulting in a fresh-faced glow. Additionally, the properties of the mucin help relieve skin inflammation, and can be used effectively to fight acne and pesky spots. As snail mucin naturally contains allantoin, collagen, and elastin, it can also increase tissue oxygenation, giving the sensation of a healthy, smooth complexion while simultaneously plumping the skin, nixing fine lines and wrinkles, as well as fading stretch marks. With the presence of glycolic acid too, snail mucin gently exfoliates the outermost layer of your skin to reveal the newer, brighter layers underneath.
What about the long-term effects of using snail mucin?
Here's where it gets really interesting. Not only is a regular swipe of slime going to help you with all of the above, but thanks to its active components, snail mucin possesses skin-regenerative properties which includes fibroblast proliferation and rearrangement of the actin cytoskeleton, which is basically just a fancy way of saying it'll help repair and renew your skin to babyface-like status. On top of that, snail mucin aids in tissue regeneration, promoting epidermal turnover, and it has an antioxidant action that fights free radicals that damage the skin and cause ageing. Basically, it's the all-in-one product that can work on just about any skin concern.
Who is it best suited for?
The really good news is that snail mucin doesn't discriminate and is suitable for use across all skin types. That said, Helices recommend always patch testing a new product or ingredient first!
So, what's the best way to incorporate snail mucin into your skincare routine?
This range of SMP products from Helices are specifically designed to give you a daily skincare routine that's the perfect balance of a luxurious self-care ritual and a quick, effective, and realistic time-saving skincare routine. So, whether you're ready to ditch your entire skincare regime in lieu of this range or are just looking to pick up one or two products that suit your lifestyle, there's plenty of ways to introduce snail mucin into your routine with Helices. Use the Gentle Face Cleanser morning and night, the 24-hour face cream in the morning after cleansing and before sunscreen, then at night after cleansing and serum, and finally the Serum Eyes & Face with Vitamin E at night (post cleanse and before face cream, as above). Treat your skin once a week to the Regenerating Mask for a total hydration hit, and lather your body in the Firming Body Cream after a shower to help hydrate, firm, and tone your skin. Lastly, the Protective Hand Cream is a handbag staple to help repair chapped hands and repair fingernails.
So, there you have it. Whether you're ready to bin your entire beauty shelf and use nothing but snails on your face from here on out or just need an encouraging nudge towards advancing your beauty repertoire with natural products like these SMP products from Helices Skincare, you can't argue with the fact that slow and steady really do win the face.