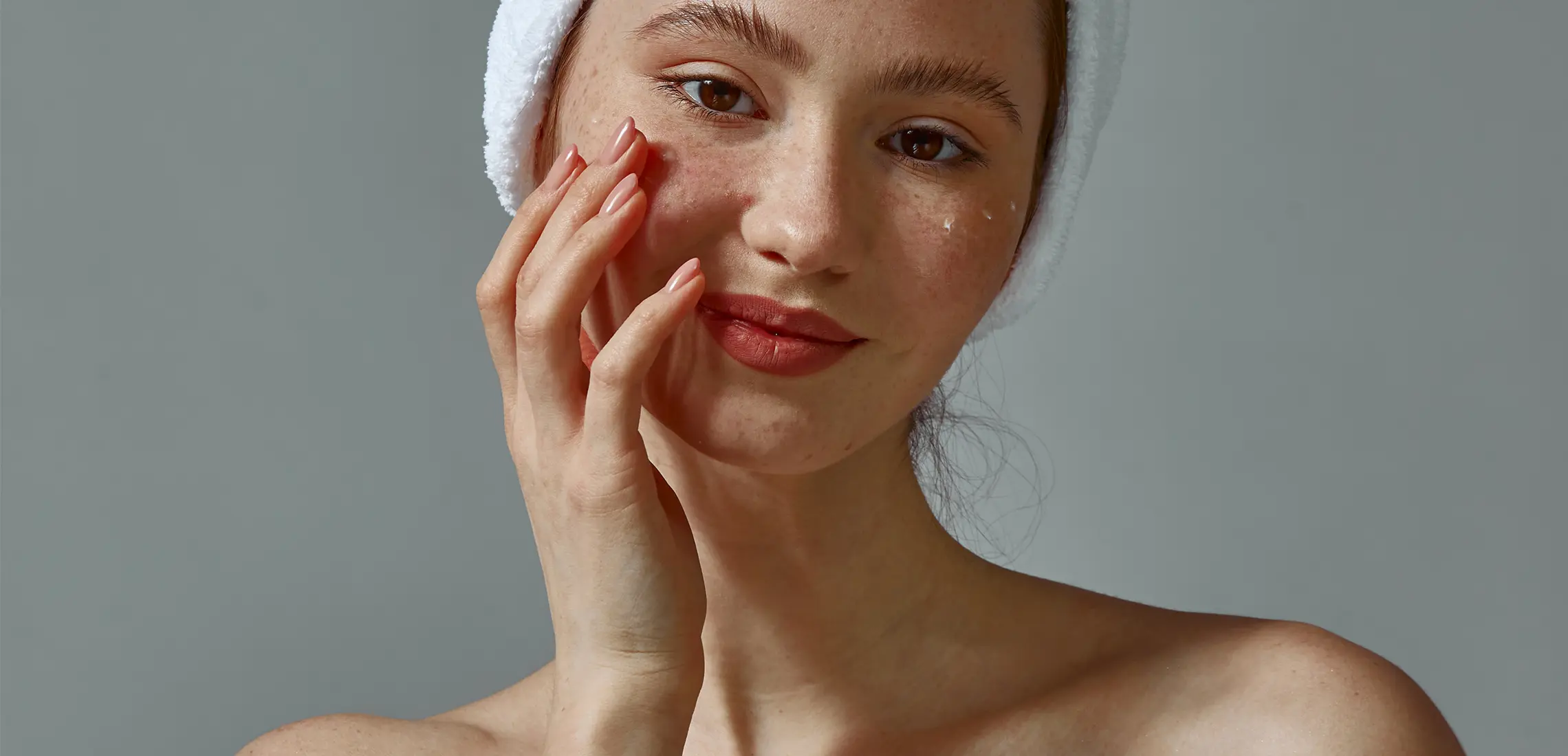 I Invested $749 Into My Skin, And Here's What Happened
A worthwhile splurge
By Astrid Taemets | 16th February 2023

Hello dear reader, and welcome to the 2023 instalment of my skin journey with Artisan Clinics. 

You may or may not be familiar with the tale of last year's three month treatment plan (refresh yourself on that here), where I took the liberty of indulging in a little selfish behaviour after digging myself out of the trenches that is the first few years of motherhood (IYKYK).

While the focus during this stint was to bring my tired (so very, very tired) looking self back from the brink with a concoction of treatments to refresh, rejuvenate, and revive, this time around I was looking for something a little bit more. Immediate impact. The wow factor. Cue the gasps!

Call me impatient (hey, my husband does!), but I'm the kinda woman who wants results right away. I'm a sprinter, not a marathon runner, so to give into my desires I spared no hesitation in nominating the Skin-sational package to be my first Artisan Clinics experience of the year – a three week prescription which involves infusing hydrating lip filler into my pucker, a healing light therapy session, and a vitamin-rich HydraFacial and lip perk serum treatment for a super glow and a long-lasting plumped-up pout. 

Now, before I go on, let me be clear: I know dermal filler isn't for everyone, but I do believe in doing what makes you feel good, so in the pursuit of my insatiable desire for instant results that may knock a couple of years off the old tyre, I tried dermal filler for the first time….
TREATMENT #1: Dermal Filler
The process
When you book a Skin-sational treatment at Artisan Clinics, they break it up into two parts: first the dermal filler then the HydraFacial, which is done at least two weeks later. Why? This is to give your lips time to settle and oh boy, did mine need every minute of it. 
This time around, I was booked into Artisans' very glam Newstead clinic at Gasworks. After a warm welcome and quick sip of some herbal tea in their palatial waiting area, cosmetics nurse, Bryony, led me into the treatment room where we discussed in-depth what improvements I hoped to achieve (disclosure: no idea). Following a thorough consultation process in which we deciphered which dermal filler would best suit and what we planned to do to my lips (create balance – my upper lip is naturally bigger than my bottom one!), Bryony applied a thick layer of numbing cream to my lips and surrounding skin before going in for the kill, er, I mean injections…
Did it hurt?
Ah yeah, it did. I'm not going to sugarcoat it. I gasped and curled my toes, held my breath, and audibly winced through every injection of which there were many (hey no pain, no gain, right?). And despite poor Bryony coming to my aid with layer upon layer of numbing cream, the experience for me was quite uncomfortable – but completely self-inflicted – so please don't RSVP to my pity party. 
The outcome
Immediately after, my lips were sore, swollen, and began to bruise, particularly across my upper lip, so Bryony popped me under the LED for 10 minutes to help quicken the healing process. Honestly, I've never been so relieved to see the light. 
For the next ten days my lips remained bruised and a little tender, but as far as dermal filler solutions go, this particular brand gave me my best outcome. Soft, malleable and smooth, this new solution settles quicker than other solutions in the body, meaning no awkward lumps and bumps during the settling process. 
Fast forward two weeks, and my lips look lusciously plump without that 'I've-had-my-lips-done' look. I love the balance I have now, and the subtle accentuation to my cupid's bow. Better yet, they feel like my own. In fact, no one has directly commented on my new appearance aside from a flattering, 'you look fresher', and frankly, that's just the way I like it. 
TREATMENT #2: HydraFacial
The process
Now, I'm one lucky duck who's already had a few HydraFacials with Artisan Clinics before, and there's a reason for it – it's an effective, painless, and super quick fix for brightening the skin and removing all the delightfully flaky dead stuff that sits on the surface and prevents the fresh new layer from (literally) shining through. A lunch-break treatment (it takes around 30 minutes) that exfoliates, infuses hydration, and stimulates collagen to promote a more glowing complexion, it's one to pop into your calendar on the reg if your prerogative is to look damn fresh in 2023.  
The cherry on this particularly indulgent afternoon at Artisans included a quickie with Lip Perk – a roller-flex which gently glides over your lips to eliminate dead skin from the surface, replenish with a surge of hydration, and lightly enhance your pucker with a subtle plumping. And if that ain't enough bang for your $749 bucks, you'll also pocket a take-home lip revitalising serum to use morning and night to extend the life of your new pout which definitely helps with the 3pm snack attacks since it kinda tastes like mint. 
So, if your resolution is on par with mine to look and feel good in a flash, make Artisan Clinics the place where you achieve it. Book your consultation here.