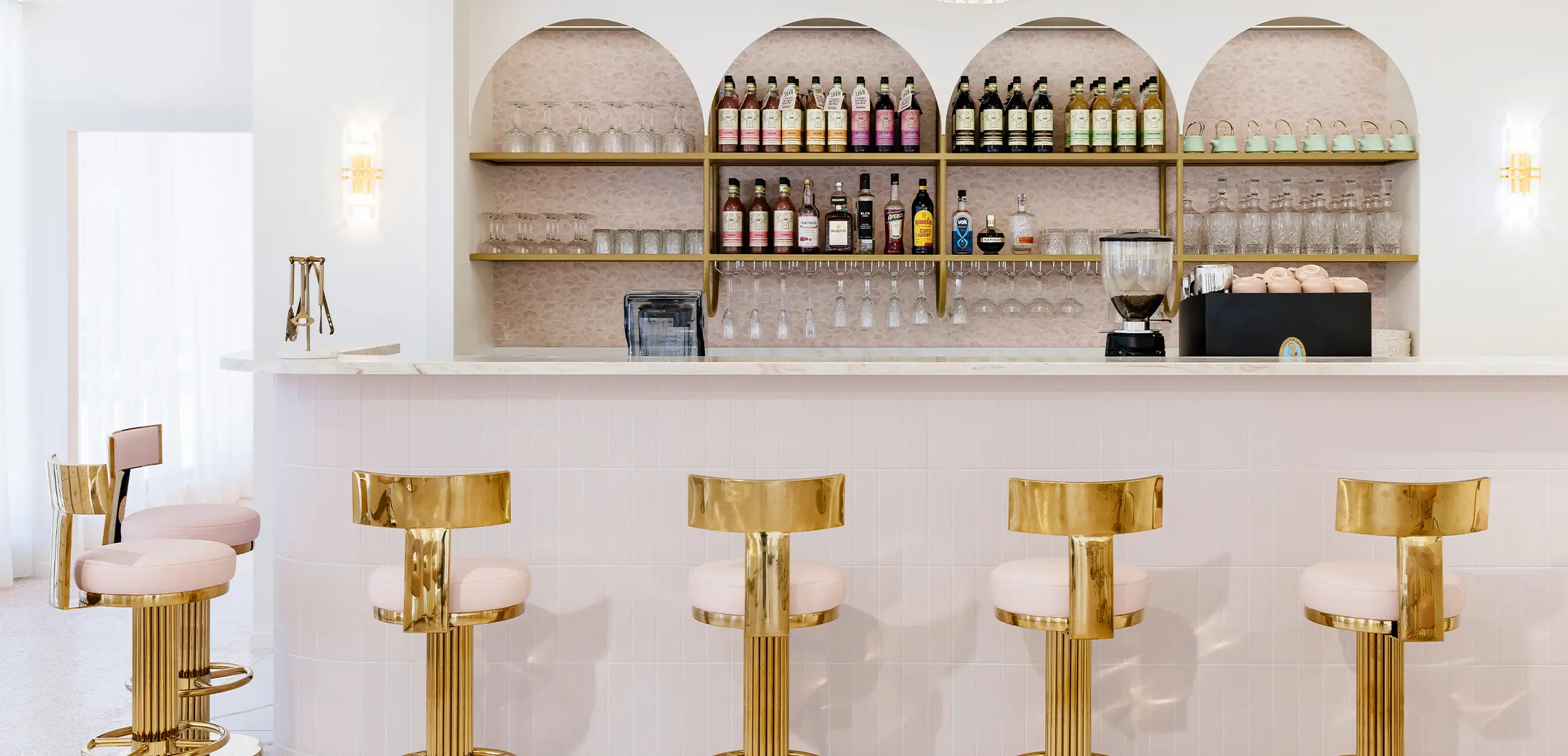 First Look: This Salon's Chic Refurbishment Includes a New Member's Lounge
Beauty on the inside and out
By Dinushka Gunasekara | 14th June 2023

Getting your hair done is more than just a spot of beauty maintenance – it's an escape from your busy life for a well-deserved moment of relaxation and indulgence. No one knows that more than Sunshine Coast's leading hairdressers, Ms Monaco Hair Society, which is why their salon has recently undergone a chic makeover to reflect their stellar quality and unparalleled service. 

Soft and feminine with blush pink furniture accented by touches of gold, the gorgeous space is reminiscent of a grand hotel in Monaco – designed to make you feel like a princess from the moment you step in. In fact, the fairytale experience is one Ms Monaco Hair Society prides itself on, crafted by their highly skilled hairdressers who hold an attention-to-detail like no other.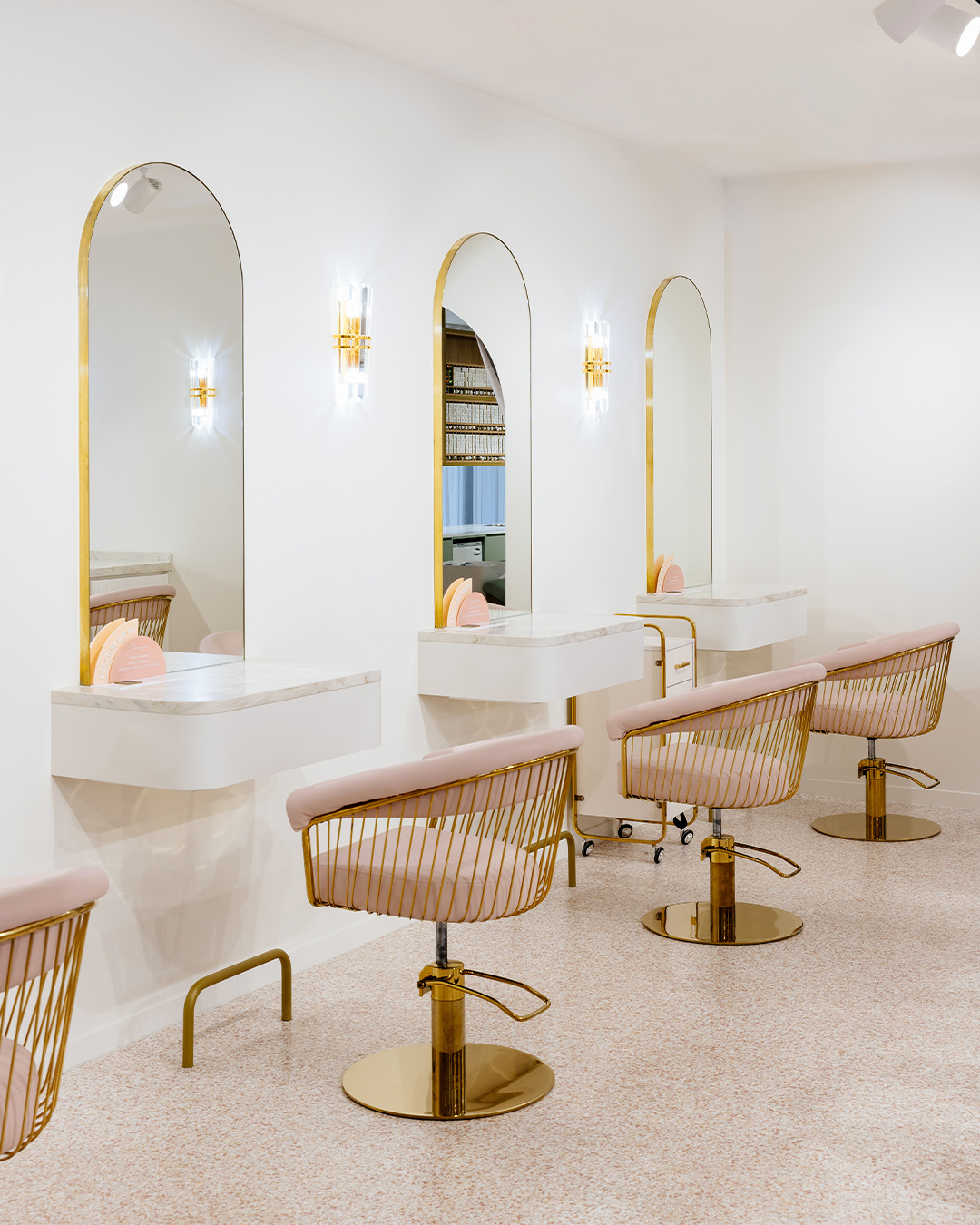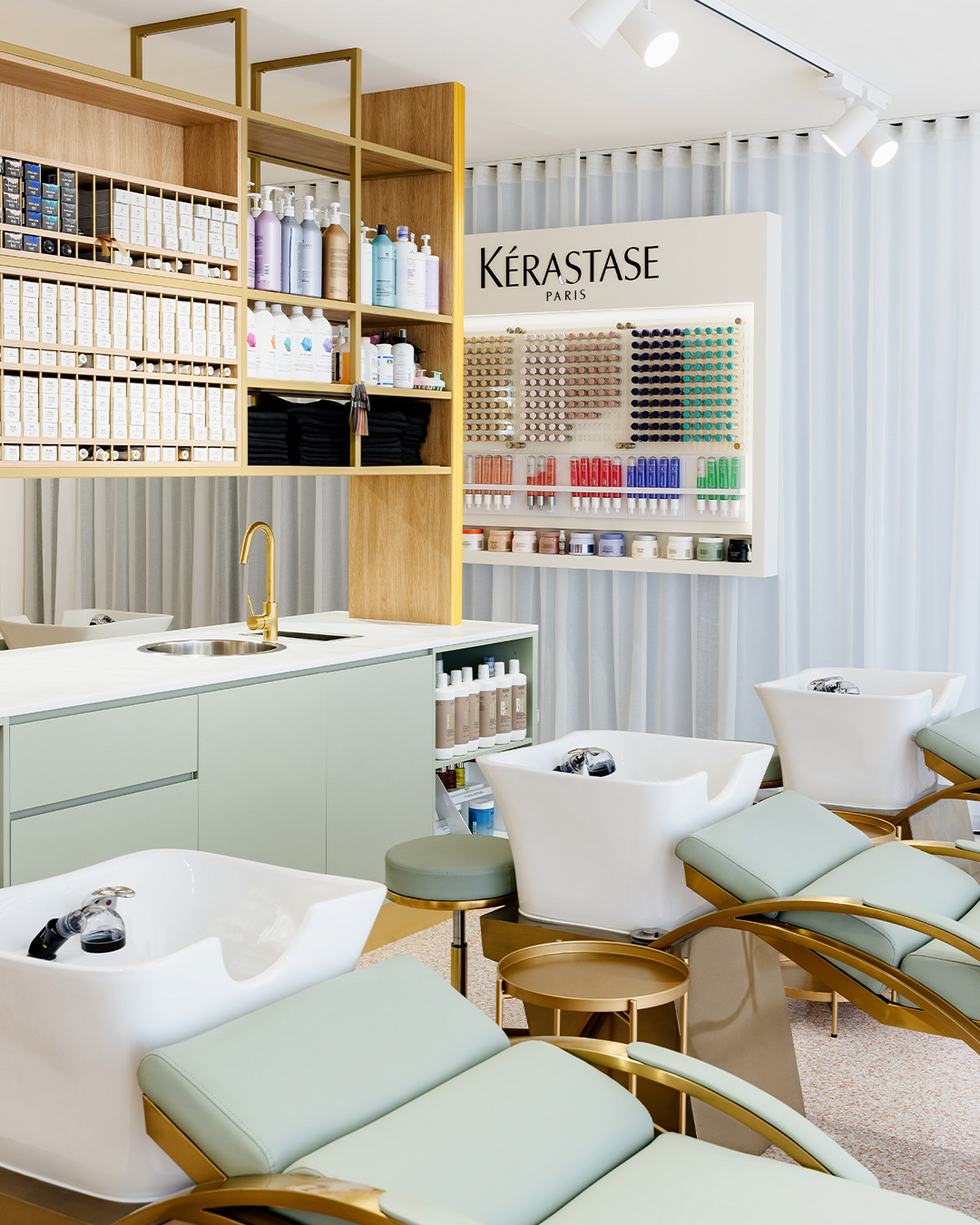 The crowning glory of the refurbished salon is its Member's Lounge: a private member's only space with a full size bar and gold birdcage swing chair, under a 24 carat gold-plated chandelier. Your booking will begin here, as you're offered one of their signature welcome drinks – bubbles, mimosas, or French martinis – before your stylist guides you through to the main salon, where you'll share a thorough conversation about your hair and desired outcomes.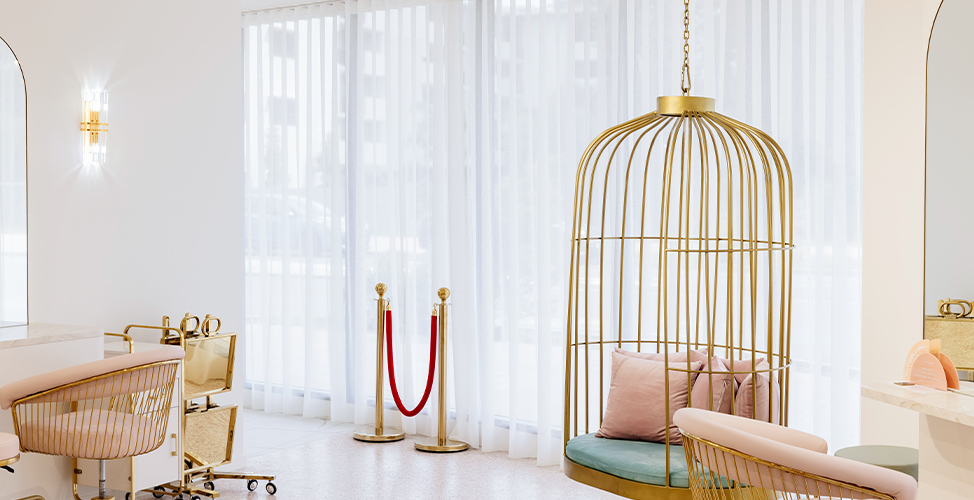 Soak in the luxury surroundings of the shampoo lounge, where you'll be treated to a spa experience unlike any basin you've ever visited before. Whether you're after a breathtaking colour transformation, stylish cut, or looking to be led by the expertise of these hair masters, each look is finished with a beautiful blow dry and you'll even go home with a welcome pack to enjoy. It really is the little things that make all the difference! 
See Ms Monaco Hair Society's elevated and elegant new salon for yourself, while experiencing the incredible talent of the team by booking here.