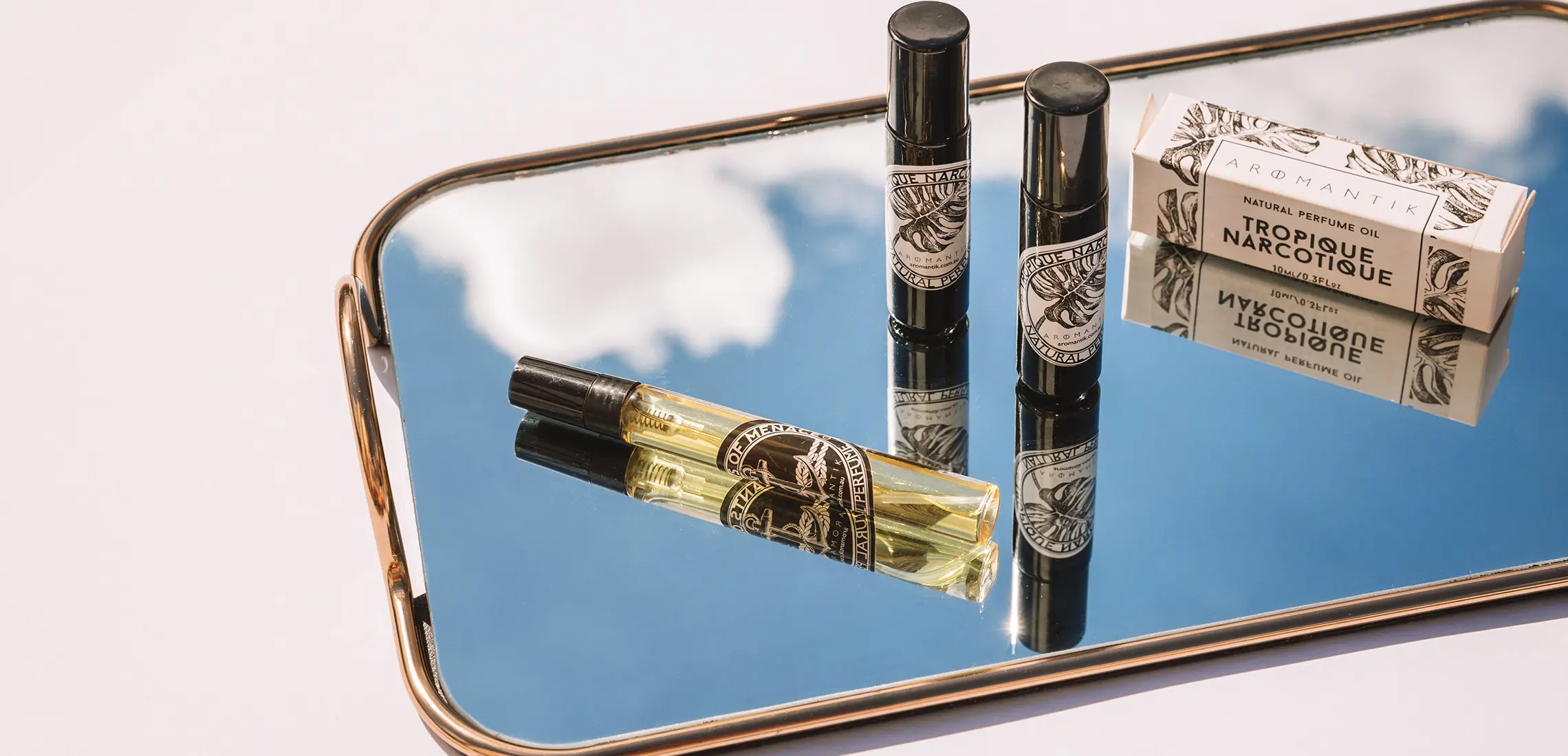 Natural Perfume: Why It's The One Swap To Make In 2021
+ the cult classic Style HQ is loving!
By Guest Styler | 4th March 2021

Clean beauty is a trend we've seen skyrocket over the last few years with words like organic, natural, and vegan floating around multiple brands of late. One area of the beauty industry that is paying particular attention to the clean beauty movement is perfume. Natural fragrances are defined as perfumes made using aromatic ingredients directly from natural flora and fauna. In other words, no synthetic or man-made chemicals. It was a rude awakening for us when we learnt of the nasty chemicals in mainstream perfumes that we were liberally applying to our skin, and therefore, our bloodstream. Which is why we've decided 2021 is the year to go green when it comes to our smellies! But hey, no need to just take our advice. We sat down with expert and creator of the natural perfume studio AROMANTIK, Sally Woodward-Hawes, who gave us all the goss on natural scents.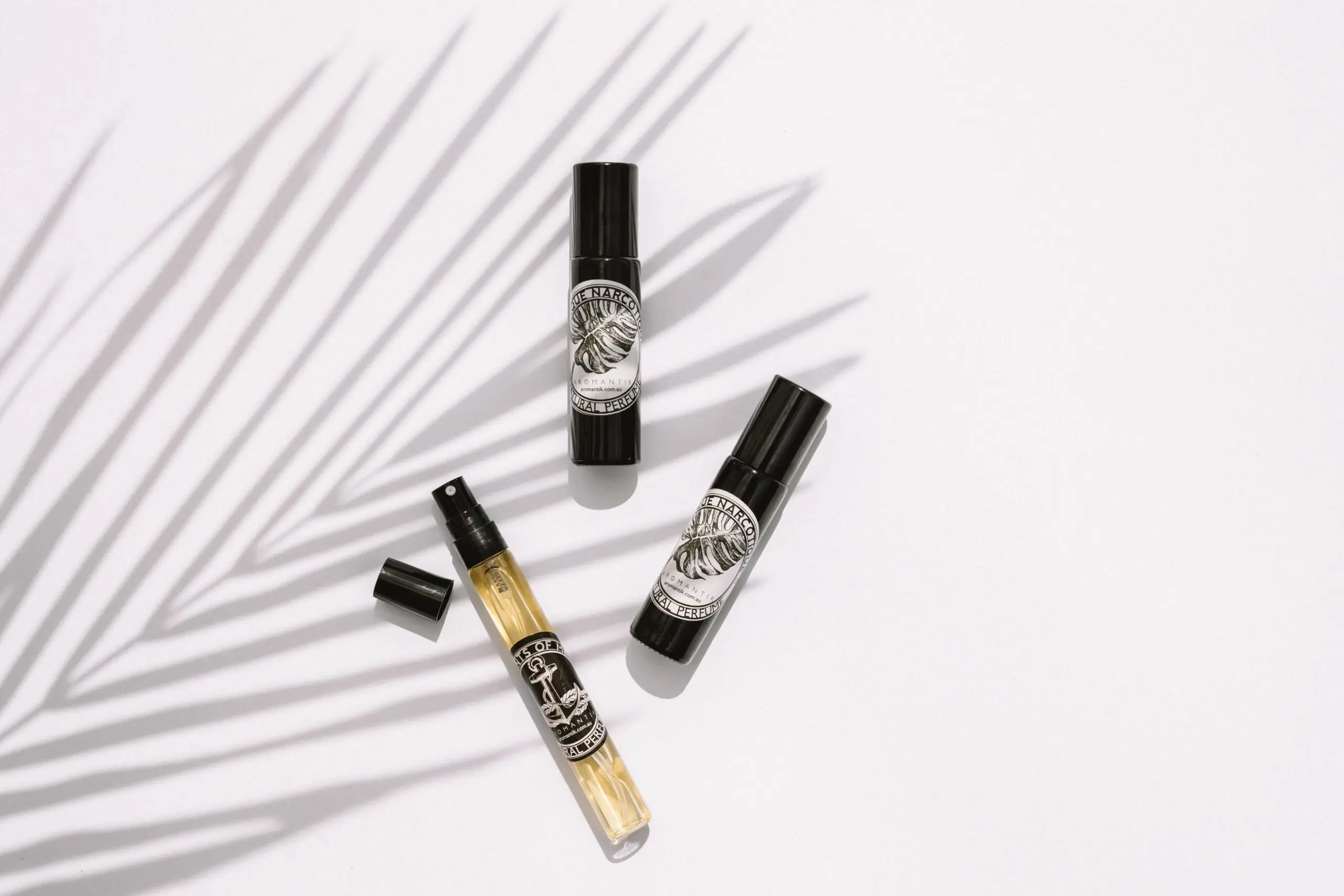 AROMANTIK has fast become one of the homegrown beauty brands we're obsessing over, in particular its iconic Tropique Narcotique scent, which just so happened to win first place perfume at the Clean Beauty Awards in 2020! This lil' vial of goodness is like breathing in a summer holiday, whisking you away to a tranquil island with the smell of gardenia and wild jasmine floating on an evening breeze…pretty dreamy for a perfume, right?
If you're looking to get the lowdown on all things natural perfume, take a scroll through our Q&A with Sally and discover why this is the one swap you need to make to your beauty routine in 2021!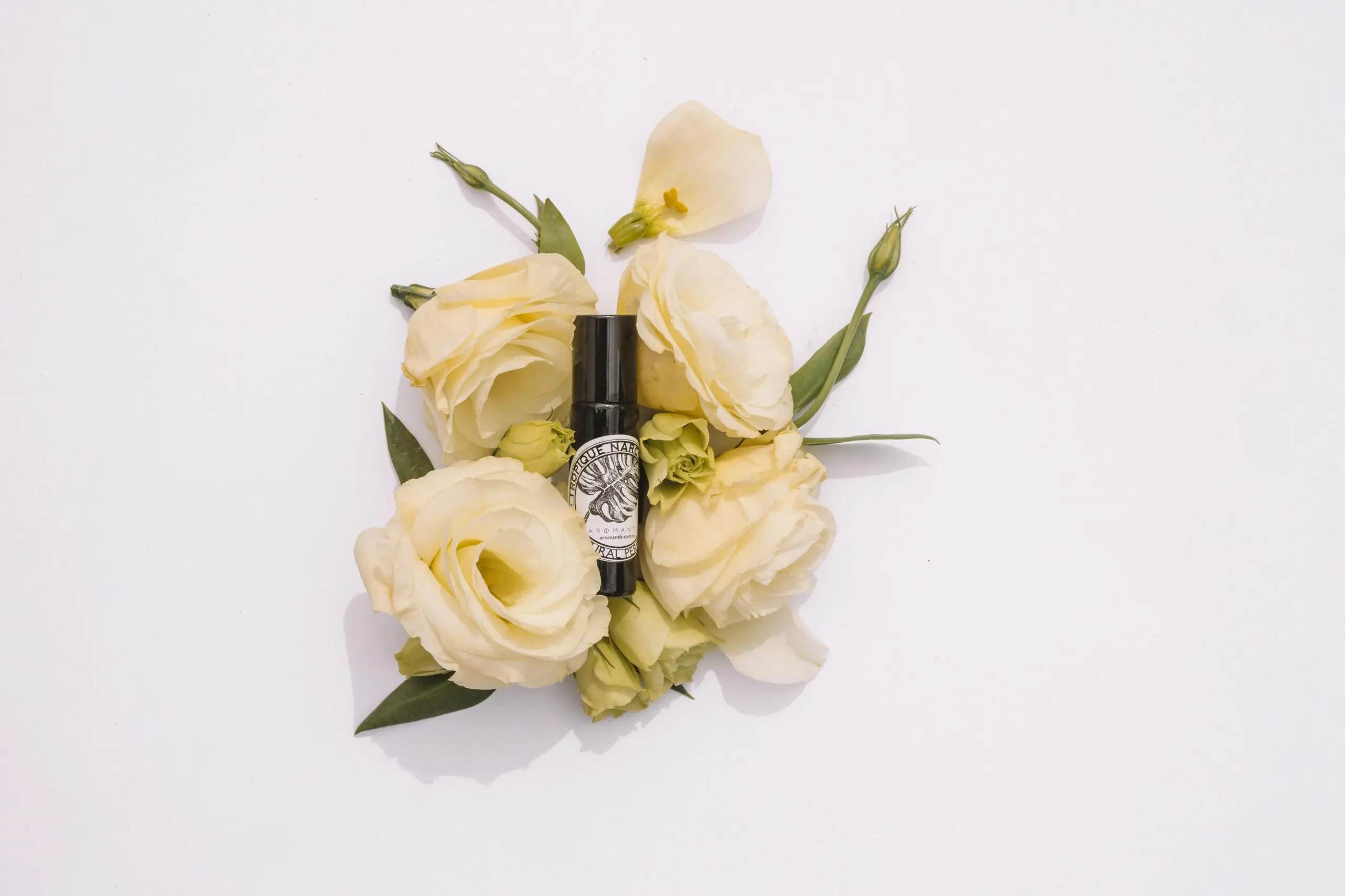 What is the difference between natural and synthetic perfume?
Natural perfumes only use a palette of ingredients of natural origin, including essential oils, absolutes, and natural isolates from flowers, barks, seeds, leaves, twigs, roots, rinds, etc. Natural perfume does not use any aromatic ingredients of synthetic origin – many of which are made from petrochemicals. Most commercial perfumes available today are largely synthetic, including many of those who advertise their products as 'clean' fragrance.
Tell us about the process of making natural perfumes…
A very crucial part of the process is the raw materials themselves. I spend a lot of time sourcing the raw materials from all over the world that have the best aromatic profiles. I will usually start out with an idea or inspiration in my mind that I want to create into a fragrance and I will start an 'olfactory sketch' using a number of my oils, blending them together to create accords. There is a lot of trial and error, and the creation process can range anywhere from a few weeks to a few years depending on the fragrance itself.
What is a myth you would like to debunk about natural perfumes?
In the last few years there has been an influx of brands that promote their perfumes as 'clean' perfume and a lot of people understandably assume these perfumes are made of natural materials when they are not. There is really no official certification process for a brand to be able to state that their perfumes are 'clean' so it's an example of a new kind of greenwashing. I think it's important to note that I have absolutely nothing against brands using synthetic materials in a perfume, but advertising something as 'clean' doesn't always mean it's 'natural' and brands should do better to be transparent about what they are actually using.
What inspires you when it comes to developing a new scent?
I am inspired by emotions, landscapes, memories, and the raw materials themselves.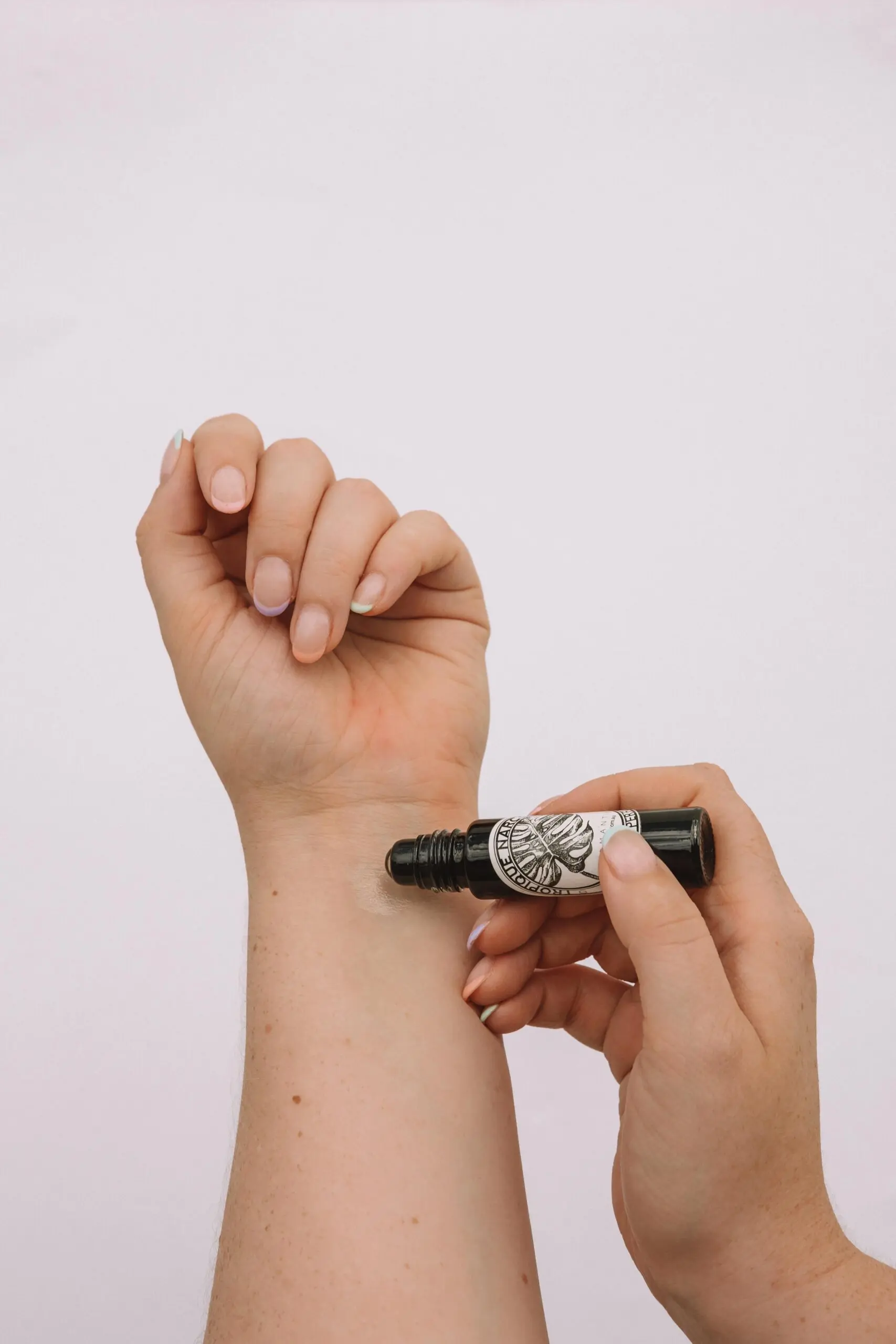 Where do you source your essential oils and ingredients from?
I source them from all over the world. Our vanilla comes from Madagascar and Comoros, our jasmine comes from India and Egypt, and our rose comes from Bulgaria. This year, I was thrilled to switch the lavender oil I use from France to a Tasmanian supplier, and I am also working with an incredible West Australian sandalwood that is the result of a marriage of industry experts and Indigenous ownership.
Discover the entire AROMANTIK range here!