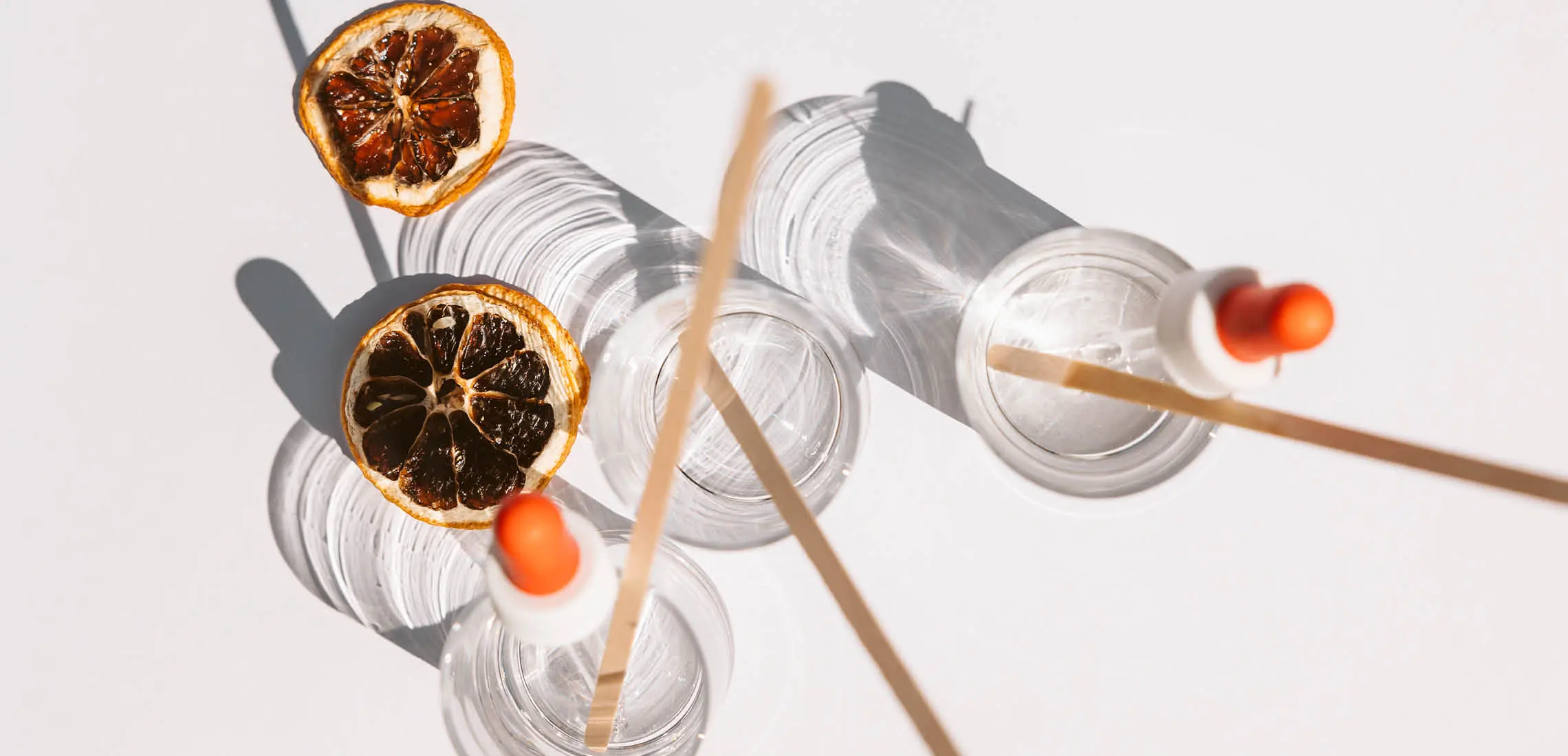 We Asked An Expert Everything You Need To Know About Creating Your Perfect Scent 
Scent-sational 
By Teagan Witherow | 6th September 2023

Ever wondered how your signature scent is created? I mean, seriously think about it – how do they manage to turn those fresh florals or rich vanilla beans into delicious Eau de Parfum that we spritz onto our decolletage every day? Well, the answer is rooted in chemistry and based on tried-and-true techniques. We sat down with Michael Marzano – who's the National Education Director of Agence de Parfum, which distributes fragrances to niche boutiques like Libertine Parfumerie right here in Brisbane – to answer all our inces-scent questions…
Tell us what makes an ideal fragrance in your opinion:
An ideal fragrance is one that makes you feel happy and works within the parameters of your lifestyle. 
Best notes/accords for spring? 
Fresh white floral notes, fruity notes, and ozonic/aquatic notes.
What's the difference between top, heart, and base notes?
Top notes are the introduction to a fragrance. They are generally in place to refresh the entry of a fragrance and impart vibrancy. They are mostly comprised of citrus and herbaceous notes and – as they're volatile and fleeting – they last a maximum of 15 minutes. Heart notes are the beating pulse of a fragrance – the personality and volume. They are composed mostly of floral/fruity/woody notes that last between 3 to 4 hours in an Eau de Parfum. The base notes are the enduring legacy of a fragrance. They contain resinoids like frankincense or incense, spice notes, and rich wood notes like oud. These are long-lasting and add sophistication to the orchestration. In an Eau de Parfum, these can last up to 8+ hours.
What are the key steps to creating a fragrance? 
Cold extraction: This  is used mainly with citrusy notes as its fresh and light scent wouldn't survive any treatment that involves heat. It includes making numerous holes in the surface of the citruses' peels and then mechanically pressing them to extract the fragrance oil.
Distillation: Probably the most often used technique when it comes to the production of spirits. Distillation is also a widely used method for the extraction of the precious scent from different plants, fruit blossoms, and, of course, roses. 
Maceration: Maceration is among the most often used methods for scent extraction for perfumery purposes. It is used for the extraction of perfume ingredients from many plants as well as all notes of animal origin. It's a technique in which the raw material is diluted in a solvent that extracts the scented components. Today different solvents are used (like ethanol, for instance). The solvent extracts the scent from the plant and then it's evaporated through heating. After that, the perfume note is separated with the help of alcohol.
Headspace technology: This is a method of "capturing" the odour of a substance using an apparatus resembling a bell jar. This allows perfumers to mimic the notes of flowers, plants, and foods that do not lend themselves otherwise to extraction. The technology was developed in the 1980s, to meet the growing demand for raw materials, and the spiralling costs of labour-intensive extraction methods made "Headspace" ideal for capturing and enhancing the natural aromas emitted by flowers, fruits and the environment.
Any fragrance tips you've learnt from working as the National Education Director of Agence de Parfum? 
The biggest takeout for me is that now, compared to previous decades, people want to smell distinctive and different from other people. They also want their fragrance to last. Niche perfumery offers the client all the above, and as the bouquet of fragrance contains much higher concentrations of raw material, volume and the evolutionary process on the skin work to create a unique signature on each wearer. 
What is the proper way to use perfume? 
Olfactory fatigue is a name for the common experience of losing sensitivity to odours after continued smelling or being exposed to a consistent smell for a long period of time. It occurs when we are exposed with each breath to a relatively unvarying source of odour. Our olfactory system is robust but if it is faced with a continuous stream of constant odorant (perfume, flavour, or noxious environmental odour), we lose our sensitivity. Consequently, only spray fragrance on wrists, inner elbows, or behind the knees, and the highest point should be the upper abdomen. Do not rub a fragrance, only dab or spray at these points.
Your absolute fave fragrance of all time and why? 
It's equal first for me: Elysium by Roja Dove and Aventus by Creed. They're distinctive, for any occasion, long-lasting, reliable, good travellers, and have great responses from people.