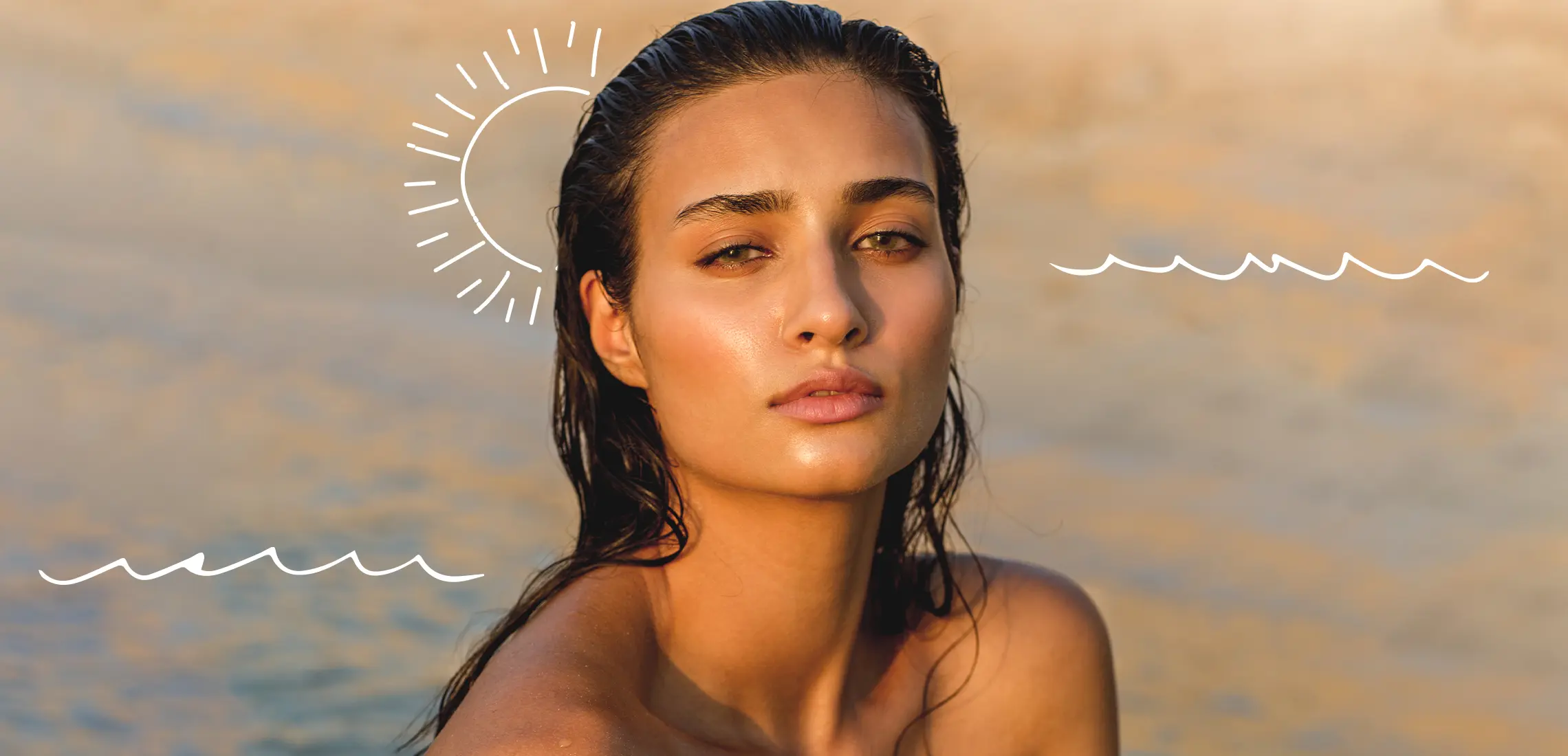 Channel Your Inner Mermaid With This Skincare Brand Making Waves In 2022
Just keep swimming
By Astrid Taemets | 8th February 2022

A life by the sea is something we all dream of, but those who reside in a concrete jungle don't have to miss out on its benefits.

These days, it's no secret we're gravitating towards a more conscious way of living in the form of sustainability, and that includes using natural ingredients. Better for our body, better for the planet.

Enter Surf & Body skincare (the name alone says it all!). This natural skincare brand's ethos is about as calming as the waves that crash on the shore: simple and respectful of your skin, your time, and the environment, Surf & Body products are the ocean's best kept secret, but not for long.

The natural ingredients found in their products are a surefire way to make a splash, giving your skin a glistening, wet-like fresh finish, not unlike that of every merman and woman.

So, if you're coveting an all-year-round glow similar to shimmering fish, make waves this season with help from these skin and beauty products and float on like a Little Mermaid.
What inspires your range of products?
The ocean and the need to feel beautiful in our own skin. Surf & Body is inspired by a woman that yearns for a connection to nature, and enjoys the beauty in things as simple as a seashell. It's for the woman who loves the skin she inhabits, mindful of her body, soul, and time. The Surf & Body muse is deep and restless just like the ocean, and rises happy and at peace with herself with each new day. A woman that is strong like a rip current, who finds solace and calm on the shore.
What natural ingredients do these products include?
Surf & Body's products are formulated with natural ingredients that help nourish and protect the skin from external aggressors such as sweet almond oil, a hydrating ingredient and antioxidant that soothes itchiness or dryness, rejuvenates dull skin, and reduces UV damage as well as increasing sun protection when combined with SPF, and coconut oil, which traps moisture in the skin to enhance your skin barrier, reduce the appearance of fine lines and wrinkles, and soothe dehydrated skin. Additionally, their products include jojoba oil that protects and repairs skin due to its high vitamin E concentration. In short, their products are prime for ensuring your skin's hydration. Big win!
Sun damage, dry, cracked, and dehydrated skin are all issues we associate with summer. How can we combat these with the Surf & Body products?
After being exposed to sun, sand, and salt water, our skin often becomes dry and flaky. Excessive water loss due to warm weather greatly impacts our skins health, making it look dull, and increasing the appearance of fine lines and a rougher skin texture. Surf & Body products are specifically formulated to relief and improve this. These products hydrate, nourish, and restore your skin's luminosity with simple and effective natural ingredients.
Tell us about the range of products available at Surf & Body:
The brand began with a collection of body scrubs to help exfoliate all the debris from the salt water and sand while giving back the moisture lost. The most recent release, an illuminating body oil easily complements your summer skincare routine. It not only feels gorgeous and is super-hydrating, but it's an easy way to add a luxurious look to your body. Just a few drops can help you achieve a radiant complexion, thanks to the golden particles that reflect the sunlight, giving you an endless glow. Summer skin should be natural, and the last thing you want to do in a hot Aussie summer is pack loads of products and makeup on your face. It's heavy, feels tacky, and doesn't allow your skin to breathe. Add a couple of drops of this illuminating oil to a light foundation or moisturiser and wear your radiant complexion as your main accessory.
We read that Surf & Body is a partner of the Great Barrier Reef Legacy. Tell us about this:
The main inspiration of Surf & Body is to find your inner beauty through a connection with the ocean. A swim in the sea does wonders for your mind and soul – it's a moment where it's just you and the immensity of the ocean. It's invigorating, and restores strength, calm and balance. For that, we are so grateful, and Surf & Body wanted to give something back in return to our main source of inspiration.
The Great Barrier Reef is the largest reef system in the world, and it is gravely endangered, so Surf & Body contribute with GBR Legacy by transferring 5% of profits to this organisation. 
What are the pros of using natural products?
Surf & Body are conscious of the detrimental impacts our society has on the environment, and they're doing their part to help make it a better place by using ingredients found in nature (assuring they're sustainably sourced, not endangered, or scarce), and embracing sustainable packing practices. It's a given this brand does not test on animals, unlike some mass production and well-known corporations perform. As a smaller brand, their call to action is to meet market demands for quality and sustainability across beauty and body care products by avoiding waste.
Well little mermaid, are you ready to make these Surf & Body essentials Part of Your World?