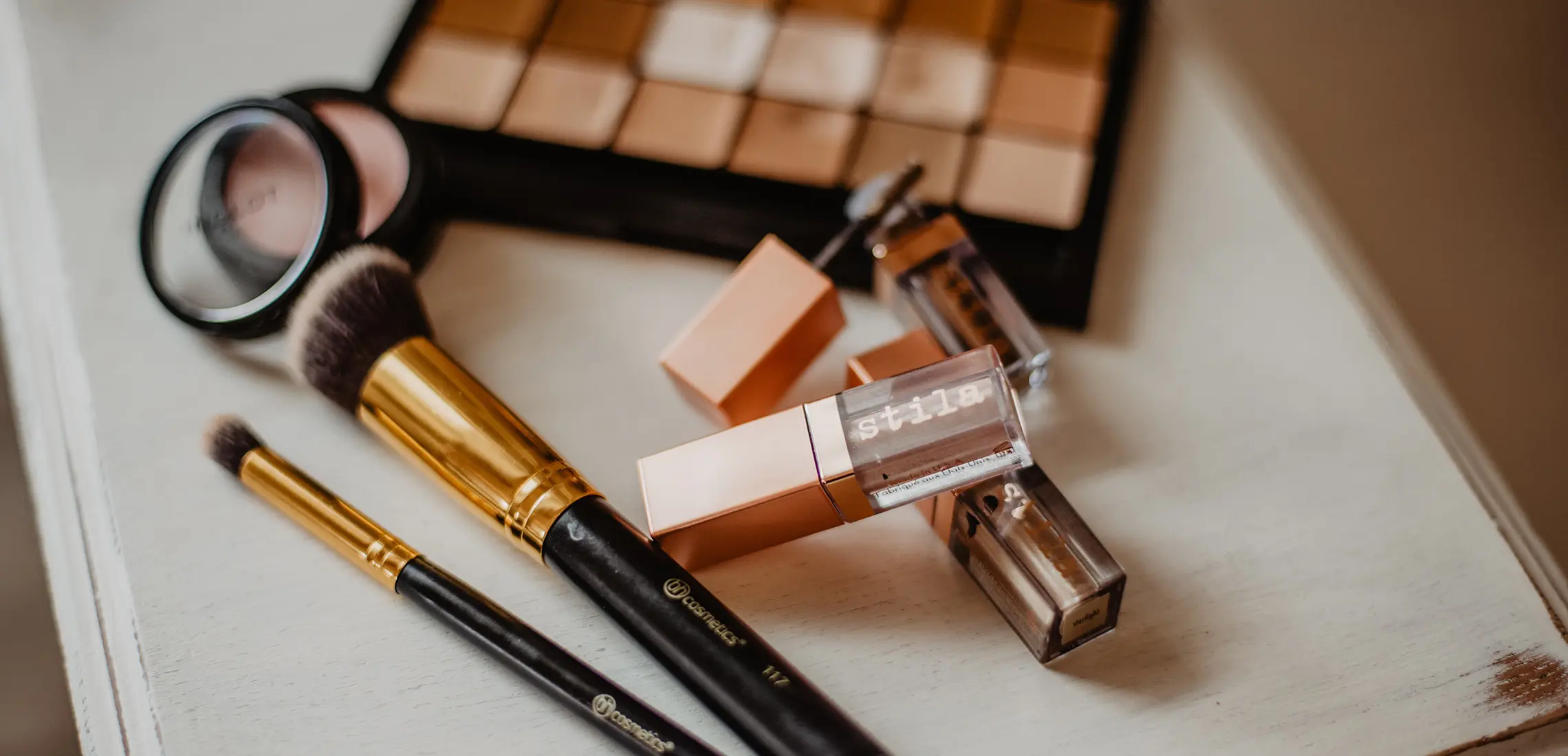 6 Makeup Tips and Tricks for People Who Just Can't Get It Right
Hi everyone, welcome back to my channel
By Courtney Idstein | 6th September 2021

Ready to finally admit that you just can't do makeup? Same. But here's your moment to shine in all your rookie glory! I've tracked down some fool-proof products and beginner-friendly trends that will make you look like you're a pro!
Brow Stamps
I've had my fair share of good brow days, as well as a few where I look like I'm hosting a set of un-welcomed caterpillars on my face. Cue, Madluvv. These guys have custom created an array of brow stamp kits that bring a devilish ease into creating the perfect arch. Simply choose one of five stencils for your ideal shape, and stamp that bad boy on top of your brows! It's really that easy.
Lipstick Stain Masks
With masks looking like they're sticking around awhile, beauty brands have really upped the ante in perfecting a real smudge-proof lip product. Wonderskin has developed a two-step system that has recently taken TikTok by storm. Don't be fooled; this ultra-smooth, transfer-proof product may start off as a crazy electric blue masque, but after a light spray of their activator, the masque peels off to reveal some seriously pigmented lips!
Sun-Kissed Blush
If you can never figure out exactly where to put your blush like me, try out this easy-as trend! Grab whatever colour you're vibing for the day and start to lightly layer it on your cheeks AND over your nose. It sounds strange, but, before you know it, you'll look like a sun-kissed babe in no time and with way less effort!
Winged Eyeliner Stamps
If there's one thing that I hate, it's completely ruining my makeup by some dodgy lining. The crew over at The Quick Flick have taken matters into their own hands and developed a specially designed pen that almost always perfects that timeless cat-eye, no matter your eye shape!
Lip Liner Hack
No matter how hard I try, my lips just don't do liner – until I tried this trend. All this one involves is sucking in your lips and lining them from there. That's it. There's not much else to say – it just works!
Liquid Highlighter
You may or may not already know about this little hack, but when I tell you it's saved valuable time AND been the source of many compliments, it's definitely worth the repeat. Instead of dabbing your trusty highlighter on the tip of your nose or swiping it over your cheekbones after you've finished your face, try applying a liquid form all over BEFORE you chuck on that foundation. Trust me – it's a thing. And it requires no technique or skill? It's a yes from me!