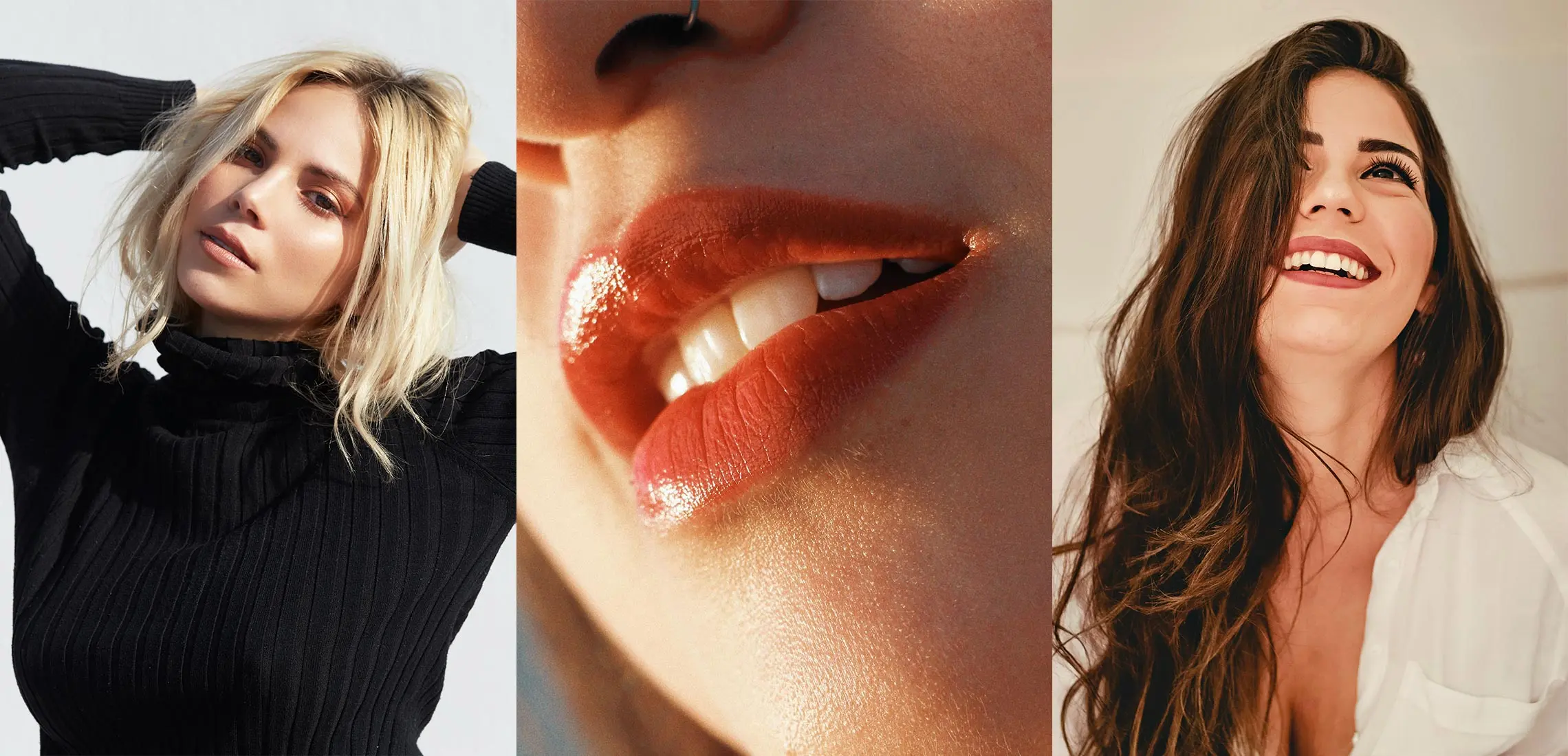 Lip Lift Or Filler? Here's The Diff
Ready to pucker up?
By Guest Styler | 6th August 2020

It's no secret that there's a lip filler craze in full swing right now. I mean, one look on Instagram and TV, and effortlessly pouted lips seem to be more common than not. Although I haven't officially launched a survey into that statement, I'll back it.

The desire for fuller, plumper lips isn't anything new, though. Over the years (and decades), women have been using tricks of the trade to create more alluring lips with lip liner, lipstick and now lip fillers.

Introducing: Lip Lifts.

"Disclaimer: Any surgical or invasive procedure carries risks. Before proceeding, you should seek a second opinion from an appropriately qualified health professional."

A lip lift can work wonders, without the need for any artificial substance injections. But, what's better and, really, what's the difference?

As per usual, I went straight to our go-to experts at Valley Plastic Surgery and asked the questions you want to know, but never want to ask.

No lips sealed here.

Dr Goh, thanks for chatting! Let's get right to it, how does a lip lift differ from lip filler?

A lip lift is a surgical procedure, whereas lip fillers are classed under non-surgical procedures.

For those wanting larger lips, what's best?

Larger lips are better achieved with filler whereas, a lip lift aims to do three things:
Improve red lip show, which makes them look fuller
Reduce the length of the upper lip, giving a more youthful appearance
Allow more teeth to show
Lip lift and lip fillers have different goals. Sometimes a patient will require both procedures, for example, someone with a long and thin lip.
So, with a lip lift, what's involved?
The procedure can be done under local anaesthesia in the office (which saves hospital and anaesthetist costs). A portion of the upper lip just under the nose is removed, and the wound is closed. The scar hides neatly in the crease at the base of the nose. The amount that is removed (and therefore the amount that is left) is determined by the patients' desires and goals.
What's the recovery process and time like?
Patients can return to work the next day. Sutures are removed one week after surgery, at which time wound care and scar management will be discussed.
How would you describe the pain factor associated with a lip lift?
It's not a painful procedure. The lip will be numb for a few hours whilst the local anaesthesia is in effect. After this, simple over-the-counter pain killers will suffice.
What are the benefits of a lift and why would you suggest the procedure?
Lip lifts are a great procedure when considering risks versus benefits. For a short procedure that can be done in the office, its potential to harmonise and rejuvenate the face is quite remarkable.
What are the most common lip concerns patients are consulting you about?
The most common presentation is a long lip, making the patient's lower face look less harmonious and older.
Are lip lifts purely for cosmetic purposes?
Although most lip lifts are purely cosmetic, medical reasons for a lip lift may include lip asymmetry or facial paralysis.
What are some common misconceptions surrounding lip lifts?
That scars will disappear completely – there will always be a scar at the base of the nose, but over time, it will fade, and hopefully be difficult to detect.
That it will give bigger lips – the size of the upper lip itself will not alter, but it will appear fuller because more of it will be on show.
Is the procedure permanent? Are there any necessary follow-up procedures in the years following?
The outcome from a lip lift is considered permanent. With age however, our lips will still continue to change and age.
Any surgery or invasive procedure carries risks. Before proceeding, you should seek a second opinion from a qualified health professional.