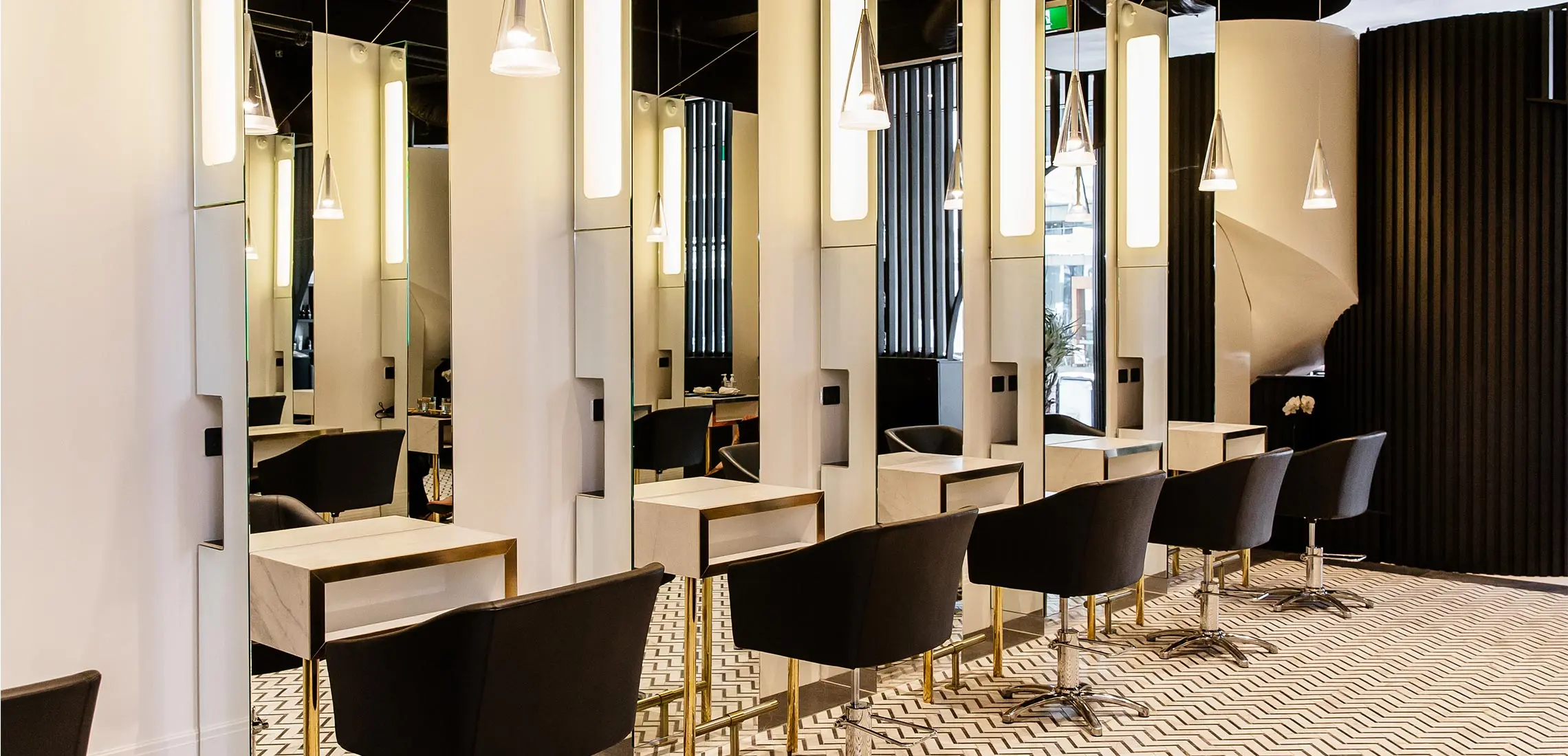 The Brains Behind Co and Pace Salons
They're so much more than just award-winning!
By Guest Styler | 9th September 2020

Internationally recognised and multiple award-winning Australian hairdresser, Justin Pace of Co and Pace Salons, opens up about his impressive career and admirable reputation within the Brisbane hair scene. We sat down with Justin to get to know the real and raw journey behind building one of Brisbane's best salons.

Your portfolio and accolades are very impressive, what's your secret?

Determination and hard work sounds cliché, but I believe you must find the drive to keep going somewhere. To push through the tough times, you also have to rework known weaknesses. I never consider myself to be number one or at the top, as if I did, there'd be no room to grow. I like to see myself as a navigator rather than a driver, however, I'm not afraid to make a fast, real-time decision (therefore a mistake). The only way to grow is to learn from your mistakes.

When and where did your career start?

From 1992 to 1995, I completed a hairdressing apprenticeship in Mackay, North Queensland (I left school before finishing grade 11 to commence it). During these years, I worked under a caring but extremely tough boss, who pushed me to compete in hairdressing competitions, believing it not only motivated, but provided the impetus to grow. After finishing my apprenticeship, I moved to Brisbane in 1996 where I began working for the then Australian Hairdresser of the Year.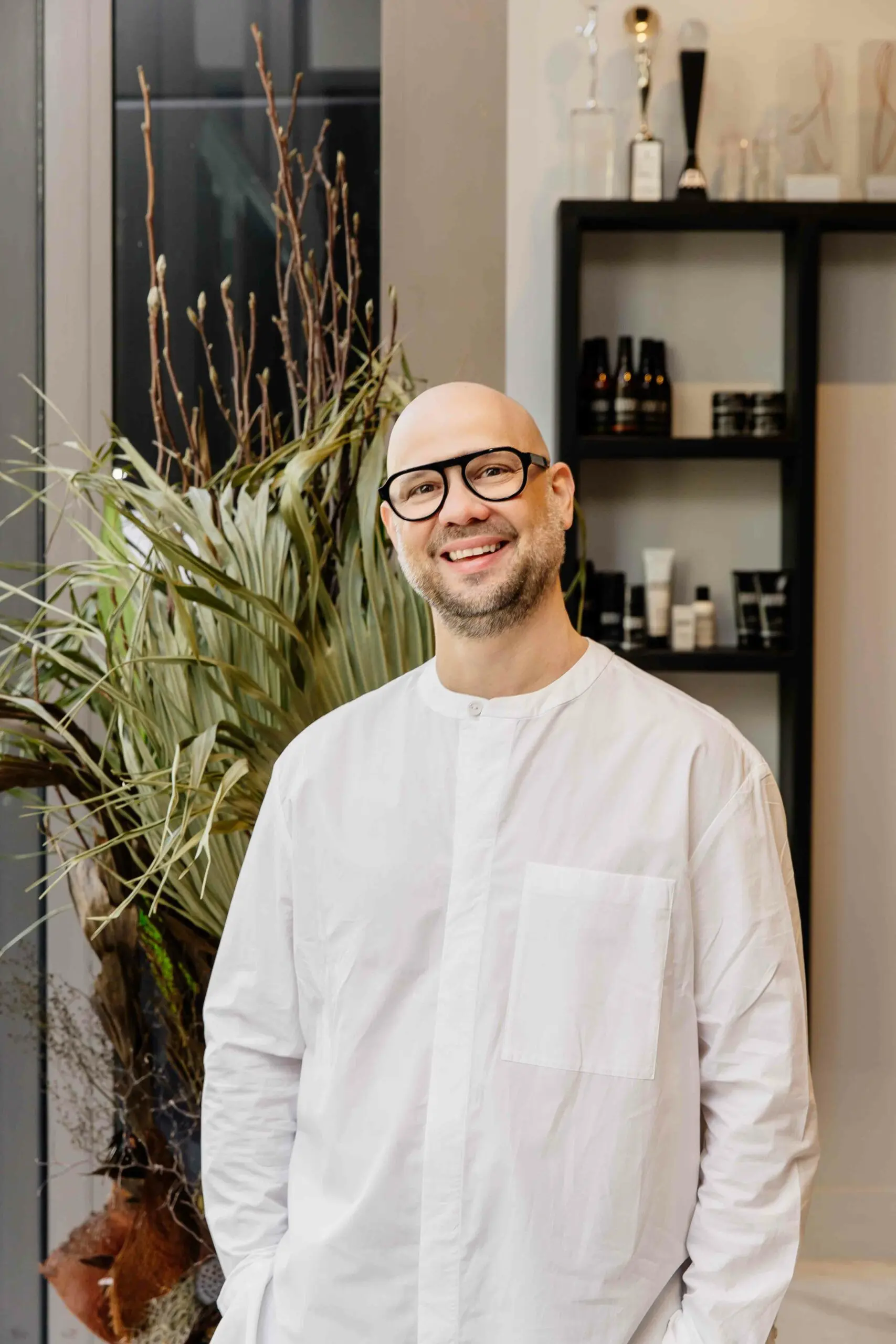 What's your definition of great hair?
Great hair should be shiny, healthy, wearable and easy-to-maintain. It should also appear the same between salon visits (unless changing looks). Great hair is about customising the right hairstyle to the presented personality, aesthetic and lifestyle. As I deal with professional industries that require consistency of appearance, clients tend to book every six to eight weeks, releasing them from worrying about that part of their look.
What experience can people expect at a Co and Pace appointment?
Upon walking into an aesthetically pleasing environment, clients can expect to be greeted with a friendly smile, then sat down with a hot towel to refresh. Alongside custom-made biscuits, clients can select from a menu of hot, cold, alcoholic or non-alcoholic beverages. For those who love to read, there's a variety of up-to-date magazines, for others who need to work, there's high-speed WiFi.
Ultimately, there's a sound provision of hospitality that helps facilitate the comfortable, communicative dialogue required for a thorough consultation, ritualistic experience, memorable encounter and transformative outcome (the latter elevating personality, aesthetic and lifestyle).
What gets you excited about hair?
Changing the way people feel about themselves for the better, therefore the way they look at the world. Working with hair is similar to configuring a puzzle, as you have to align a client's wants and needs with their hair type and look. There's nothing more satisfying than seeing a client walk out with a massive smile on their face and confidence in their demeanour.
Do you specialise in a particular style/look/colour?
I don't see myself as someone who specialises in a particular look, as I'm very much there to work with the client, their appearance and needs. As such, every cut, colour and style are specific to individual requirements. With close to three decades of hairdressing experience, I have a range of different skills able to accommodate a variety of requests.
What are some of your career highlights?
To date, I have seen seven career highlights:
Two-time Hair Expo Awards' Australian Colour Technician of the Year (2019 and 2014).
A seven-year Redken International and National Artist and Educator.
Since 2014, a Redken National Hair Director at Mercedes-Benz Fashion Week, Australia.
Named one of Australia's Top Colourists by Harper's BAZAAR Australia.
The National Award Winner and International Award Finalist of multiple industry accolades in the last three decades.
An Australian Hairdressing Industry Awards' Judge and Mentor.
Owner and Creative Director of three successful businesses.
Tell us about the recent renovation of your salon…
After being in my current premises since 2007, I've taken inspiration from Italy and Japan to renovate the space. Italian features include black and white tiles, chairs and glassware; Japanese qualities incorporate black repetitive timber slats and cast-iron tea pots with handle-less cups. All materials are authentic.
To make the space feel warm and inviting, I've integrated brass footrests and brushed brass metal strips on station benches, and clients are served hot towels, beverages and refreshments on mezze black slate trays with brass handles.
To help complement the spiral staircase to the mezzanine staffroom and office, I've included entry-palpable curvature in the reception retail shelf – something I felt was necessary to generate counterbalance and a sense of emotional cosiness.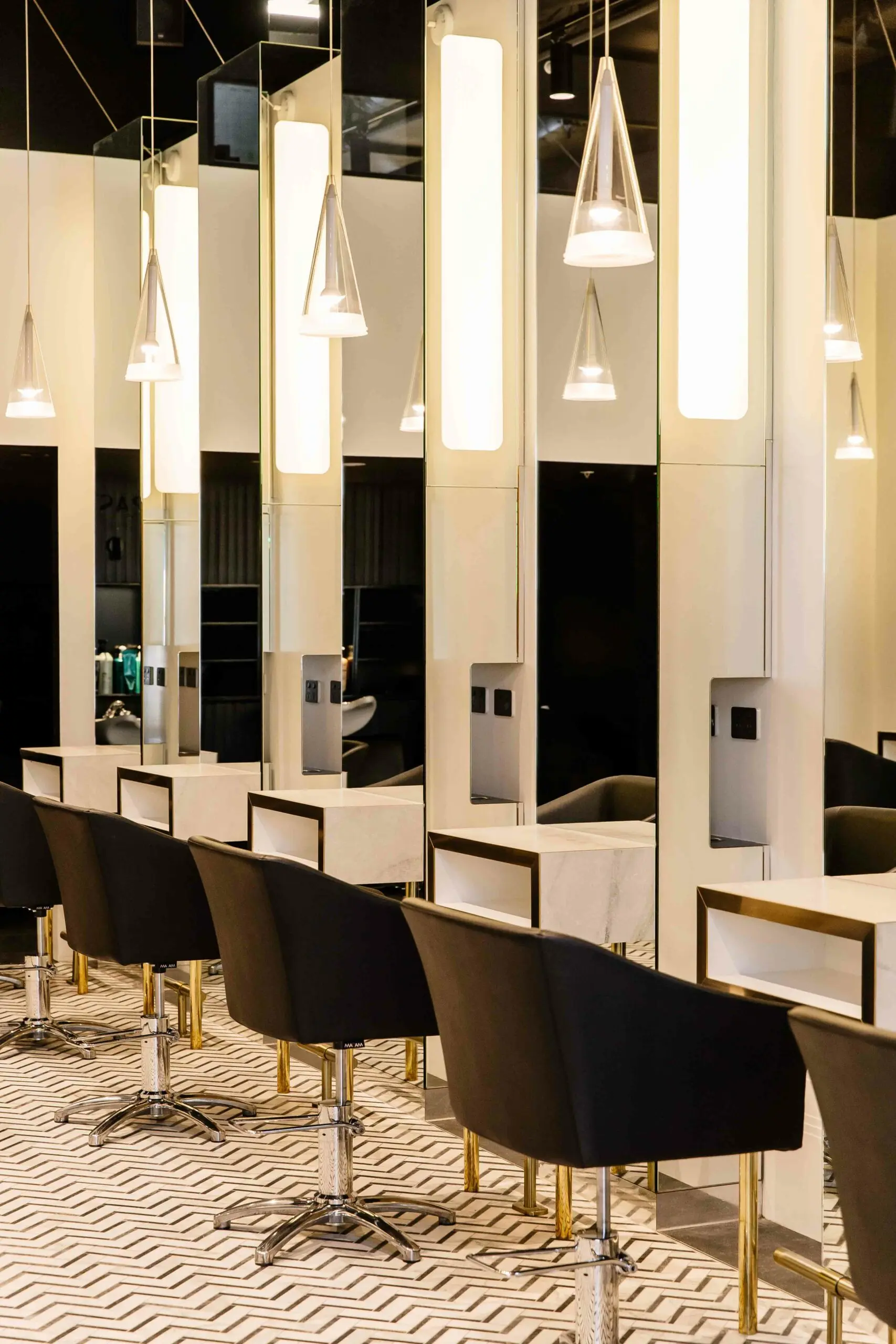 What do you love about hairdressing in Brisbane?
As the industry has afforded me the opportunity to travel the world, I'm now in the position to better appreciate the diverse, high standard of professional hairdressers in Brisbane. In addition, amongst the Brisbane hairdressing community, you'll find a network of individuals willing to help each other grow their businesses. Even though we're technically in competition, we nevertheless answer the call for professional advice or assistance when needed.
Describe your clientele…
As Co and Pace Salons is directly in Brisbane's CBD, surrounded by corporate businesses, our regular clients are professional lawyers, accountants and doctors. In addition, we look after individuals who work in fashion and hospitality. To help facilitate the long, staggered hours of work across these industries, we offer flexible opening and closing times.
What trends are you seeing in salon at the moment?
As someone who educates for Redken both internationally and nationally, I tend to look at techniques rather than trends. Trends come and go, however, techniques stand the test of time to support trends. That said, cuts and colours are very natural at present, along with easy-to-maintain hair due to current societal circumstances. Right now, it's all about looking effortless.