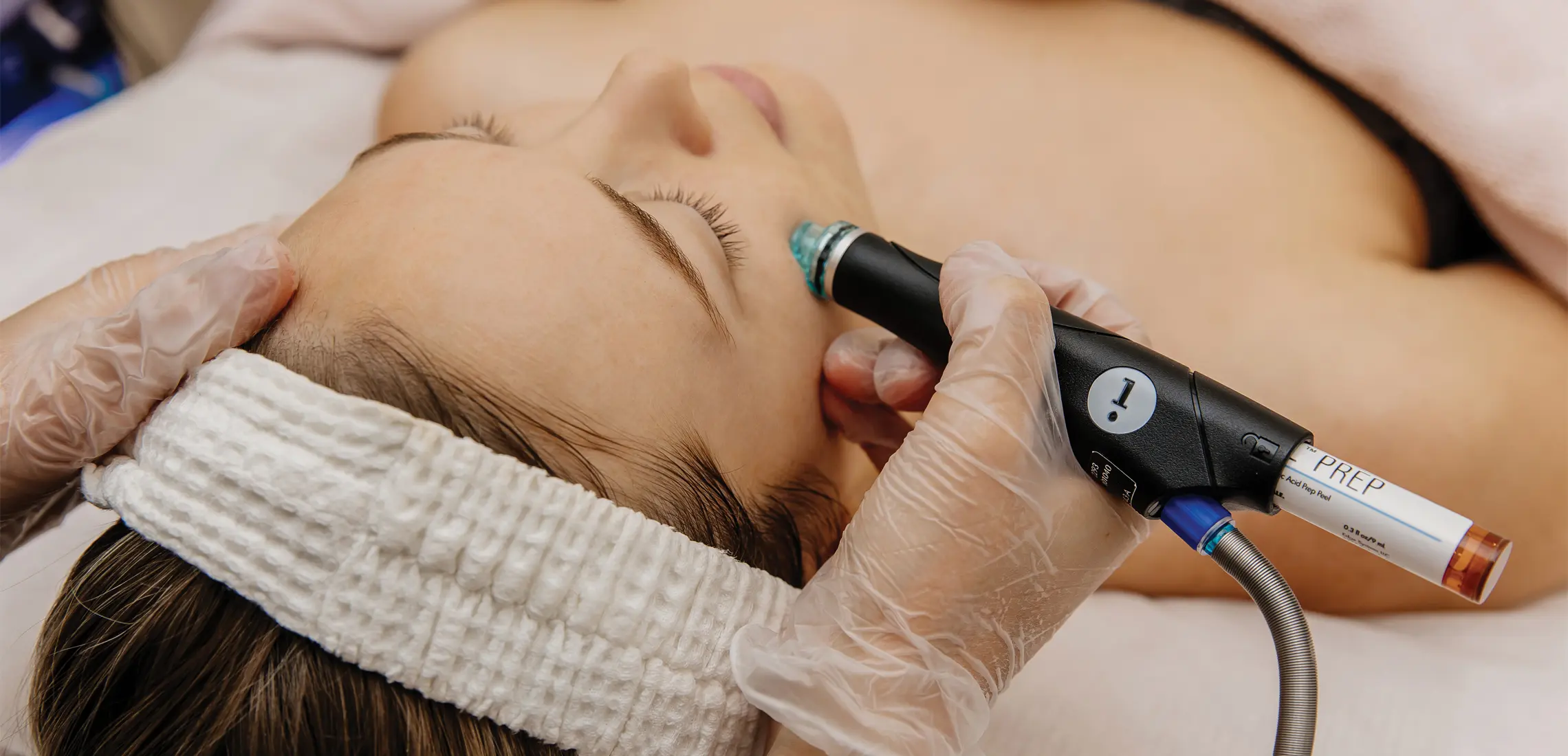 Hydration Hero! We Found The Trick To Seriously Glowing Skin
Clean those pores, sis
By Guest Styler | 10th June 2021

Just a quick note: This post is sponsored. To prevent a paywall or annoying pop-up ads, we sometimes need to publish sponsored content but we only promote brands that we think are doing great things and our readers will love!

In the same amount of time it takes to watch an episode of Younger, half an hour is all it takes for seriously glowing skin thanks to the HydraFacial at Beauty on Latrobe.

A patented technology that's designed to cleanse, extract, and hydrate, the HydraFacial is a machine that essentially does all the same steps as a standard facial – but with more guts and precision. While I've read plenty of reviews online about the widely popular machine, it was wonderful to actually experience it for myself!

With my pores clogged and in dire need of attention, I walk into Beauty on Latrobe (run by Clare Lamberth) and sit down with my therapist Calina who is warm, welcoming, and very informative when it comes to skin health. The pre consult is thorough, but I know I'm in great hands considering everything is centred around what I want to get out of the session. For me, congestion and blackheads are a real problem, but Calina assures me that the HydraFacial is the perfect tool – with the Vortex Pen ready to take on the gunk that's thwarting my outer glow.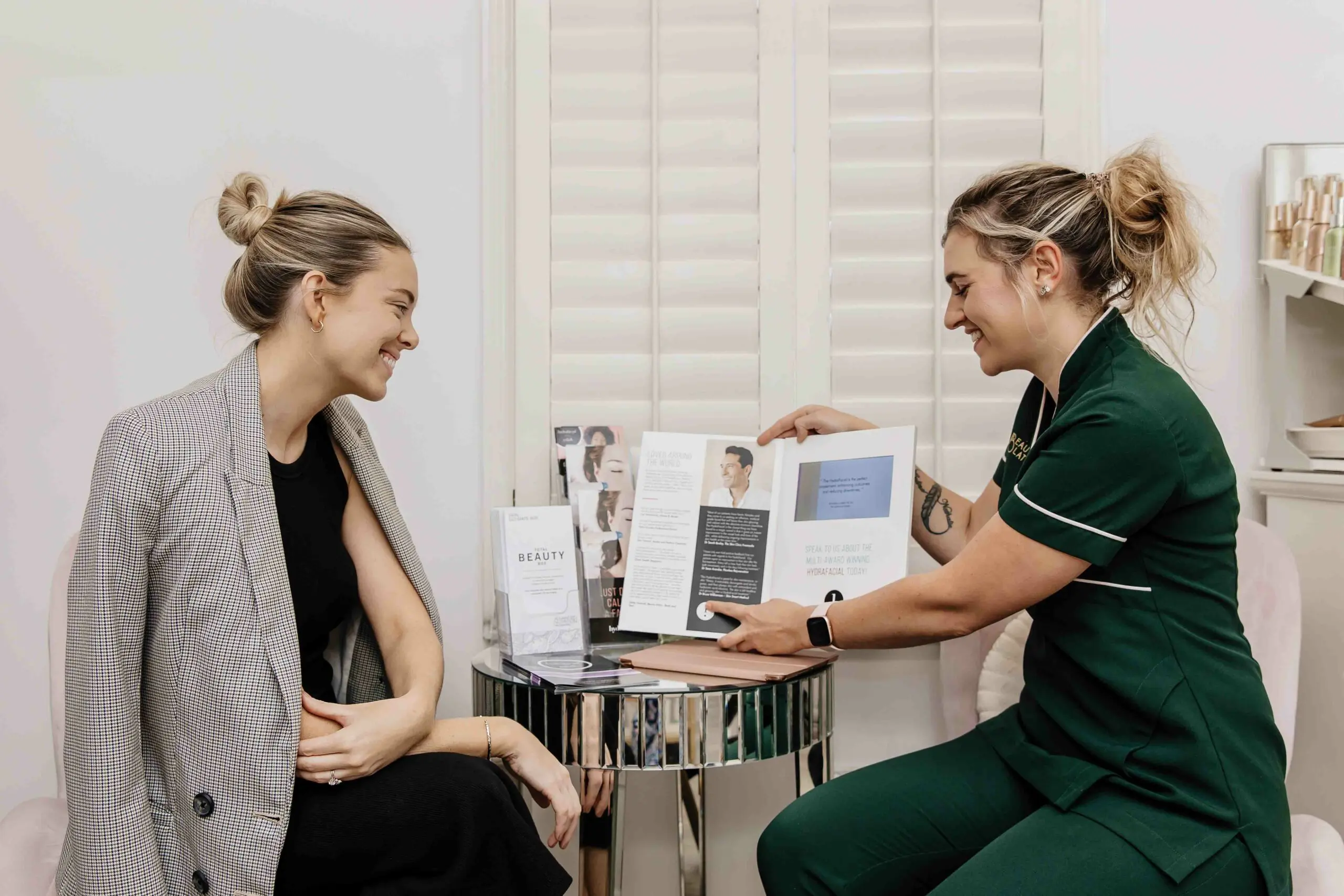 The beauty of the treatment is that the one device manages each phase: cleanse and peel, extract and hydrate, and fuse and protect. It's the extract phase where the facial really does its work. After it's prepped and cleansed, the pen gets to work sucking all the dead skin, black heads and congestion out. I didn't find it uncomfortable at all.
Sure, it was a little strange around the nose but the machine is so efficient that it doesn't take long at all. After 30 minutes my skin was soft, plumped and literally glowing – months of congestion sucked out right before me. You can even see what's come out in the discarded water which is a lot more satisfying than you'd think. My must-do recommendation? Add on a relaxing lymphatic drainage massage or light therapy for an extra kick.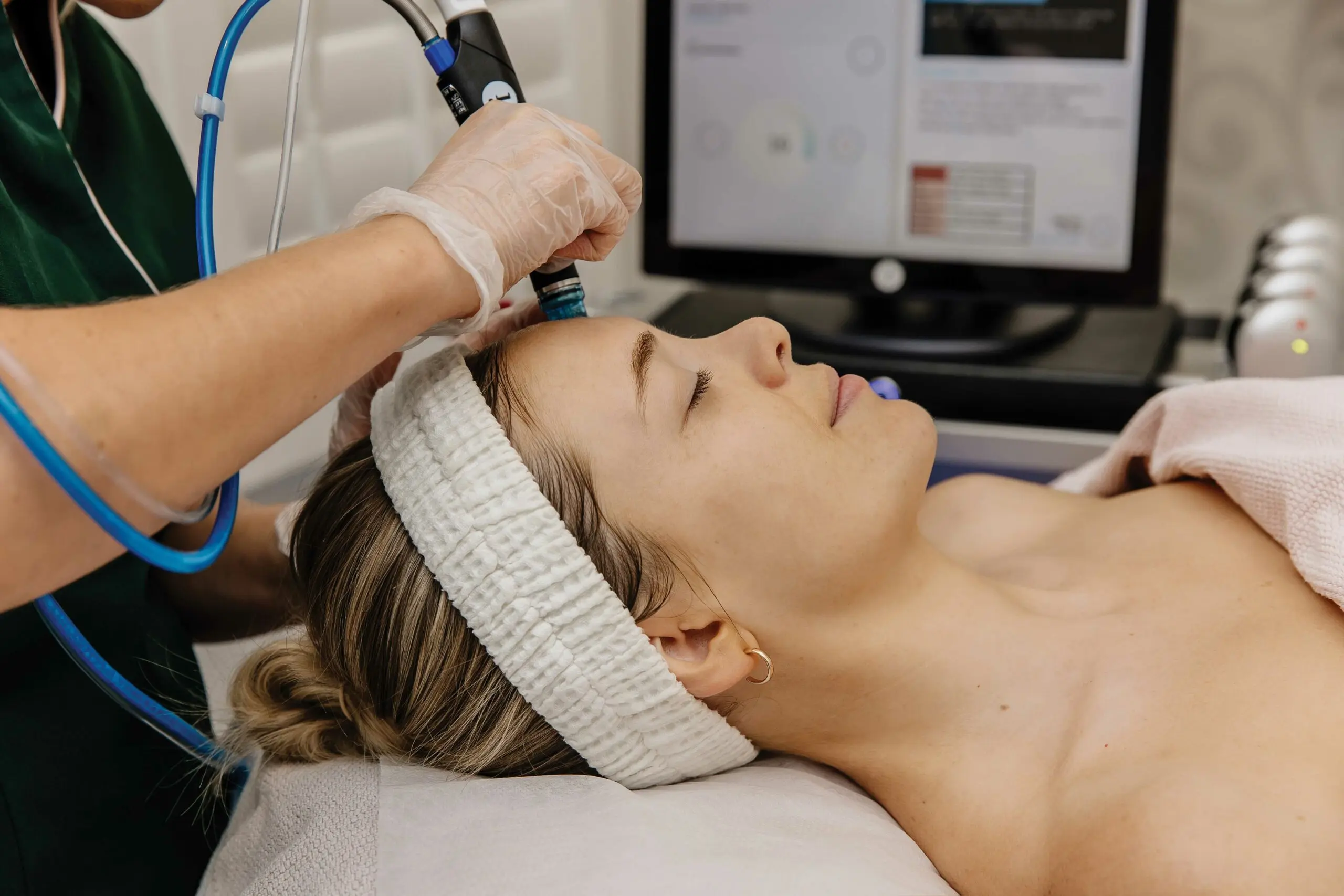 Ready to experience it for yourself? Book your HydraFacial at Beauty on Latrobe here.