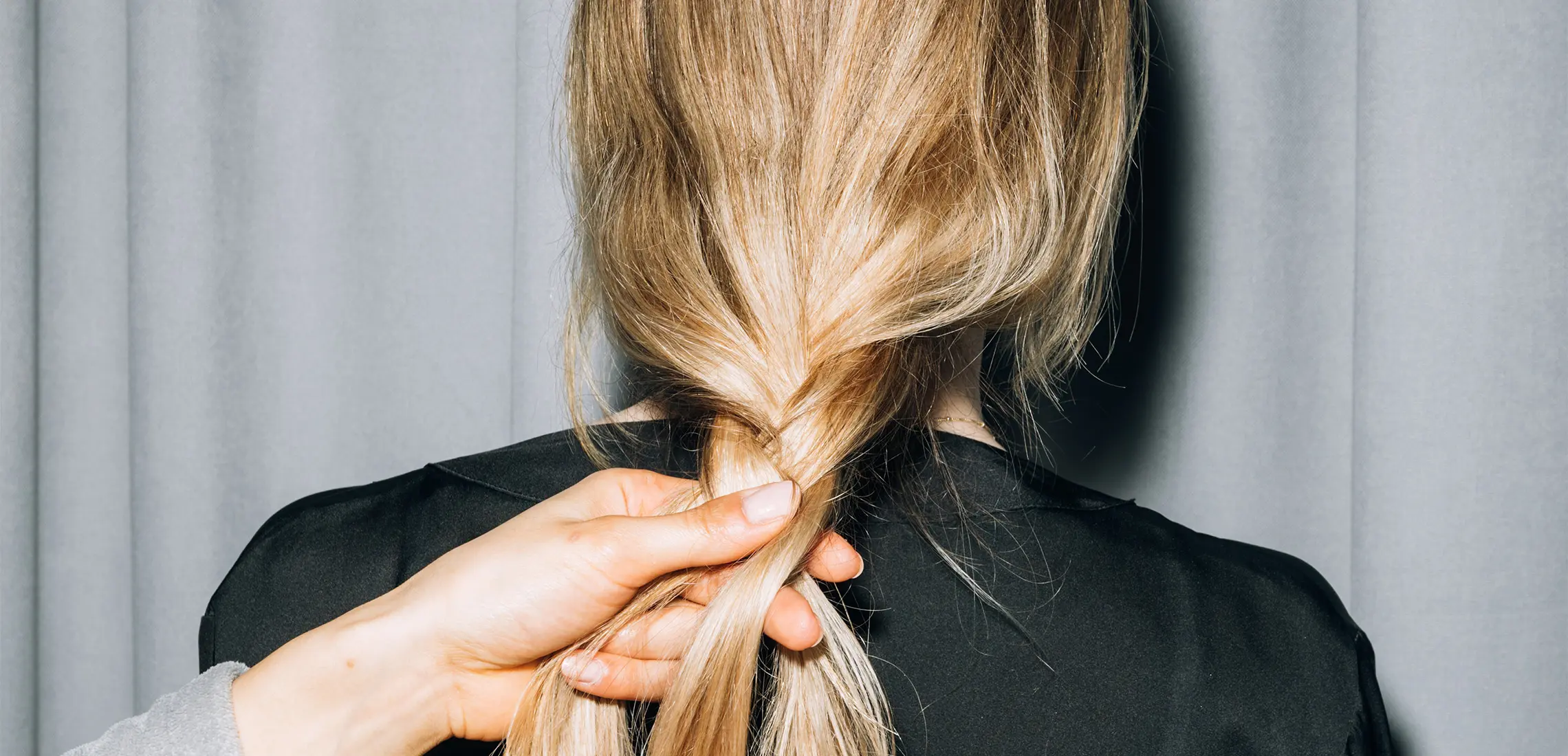 A Beginner's Guide To Hair Oils And How To Use Them
One drop at a time
By Dinushka Gunasekara | 12th May 2023

The hunt for luscious, glossy hair is one we're utterly dedicated to, and it seems to have reached its conclusion with hair oils. Adding shine and softness while also addressing a slew of hair concerns, the right oil can be the miracle worker you've been looking for with the best hairdressers in your corner and when used correctly. 

So, how do you make the most of the oily goodness like a pro? The key is considering what you need your hair oil to do for you. From taming frizz to encouraging hair growth and a whole lot more, we've broken down a variety of hair oils below so you can find the hair hero of your dreams. Just remember: less is more, no grease lightening here. 
Rosemary Oil
More than just a delicious herb in your roast, rosemary oil is the key to fuller, thicker, and more luscious locks, as it contains carnosic acid which encourages blood circulation to feed follicles the nutrients they need. As an essential oil, it can also soothe irritated scalps and prevent dandruff, and as an antioxidant it can prevent hair loss. Because rosemary oil targets the hair follicle rather than the hair strand, it's the perfect all-rounder treatment for all kinds of hair. 
Coconut Oil
The reputation of this multitasker speaks for itself! A staple in South Asian bathrooms, coconut oil is packed with healthy omega-3 fatty acids and vitamin E, meaning it's the go-to for deep hydration. Besides its moisturising qualities, coconut oil can strengthen hair and nourish the scalp, while leaving a subtle gorgeous shine behind. Since coconut oil is inherently, well, oily, it's best used by dry and curly hair types. 
Rose Oil
A treat for the eyes, the nose, and also your strands, rose oil is renowned in the world of skincare and haircare for its antibacterial, anti-inflammatory, and hydrating properties. A drop of this good stuff is rich in vitamin C, vitamin A, and linoleic acid to strengthen the hair follicle and support new hair growth. It even has antiseptic properties that can give dirt and bacteria the boot, leaving you with a soothed scalp and moisturised locks. While all hair types can benefit from rose oil, it's particularly handy for those with damaged hair, unhealthy scalps, or to help prevent hair loss.  
Castor Oil
If seeking hair remedies has led you down the DIY route, chances are castor oil has been a key ingredient. Old wives' tales say that castor oil can increase hair growth but in reality, castor oil simply creates a better environment for hair to grow. This is because it's rich in ricinoleic acid – an anti-inflammatory fatty acid that moisturises and soothes dry scalps and even drier hair. Castor oil also adds a lovely glossy sheen, perfect for slicking down those pesky flyaways. All hair types can certainly embrace castor oil, but the amount you use will depend on the thickness of your hair – its heavy consistency can make thin hair look greasy and anyone reaching for this product should add a clarifying shampoo to their routine at least once a month. 
Argan Oil
This beauty elixir is arguably the most beneficial for your strands. Rich in vitamins, minerals, and antioxidants, argan oil hydrates and softens hair, while increasing hair elasticity to restore shine in dull, lifeless locks. Its high content of essential fatty acids and vitamin E also helps keep your follicles free from damage while preventing splitting and breakage. If you're a fiend for heat styling, argan oil can protect hair from mechanical stress while simultaneously promoting shine, smoothness, and definition. Full strength argan oil can be quite heavy on a lot of hair types, so opting for a blended or light weight version is ideal. It's also best used on the ends rather than the roots to avoid unnecessary build up. 
Jojoba Oil
A go-to ingredient in eco-friendly haircare, jojoba oil is what you want in your arsenal when you're looking to nourish and moisturise your locks – particularly curly and textured hair. When applied, it sits on the outside of the hair shaft to seal in moisture and contains vitamin B, C, and E, as well as copper and zinc, to promote thickness. Frizzy hair will find jojoba oil is a helping hand to tame flyaways and its ability to restore the scalp's natural pH balance can assist in controlling dandruff while not leaving hair overly greasy. Those with normal to dry hair will certainly benefit from jojoba oil, but it's best embraced by thicker, curly, kinky, or coily hair types.  
Jasmine Oil
With a wafting fragrance that's beautiful in its own right, jasmine oil is also an emollient that is specifically beneficial for those with a sensitive scalp. It contains antimicrobial and antiviral elements to aid in an array of scalp issues, and also encourages cell turnover to help seal the hair cuticle and prevent breakage. Hydrating and soothing while also serving as a protective barrier, jasmine oil is only best for those who need it. Whether it's an irritation or dermatitis, jasmine oil can be used by those who are managing any type of scalp condition, or those with damaged, thick, and dry hair.  
Now that you know your way around an ingredient list, shop our pick of hair oils and serums below: