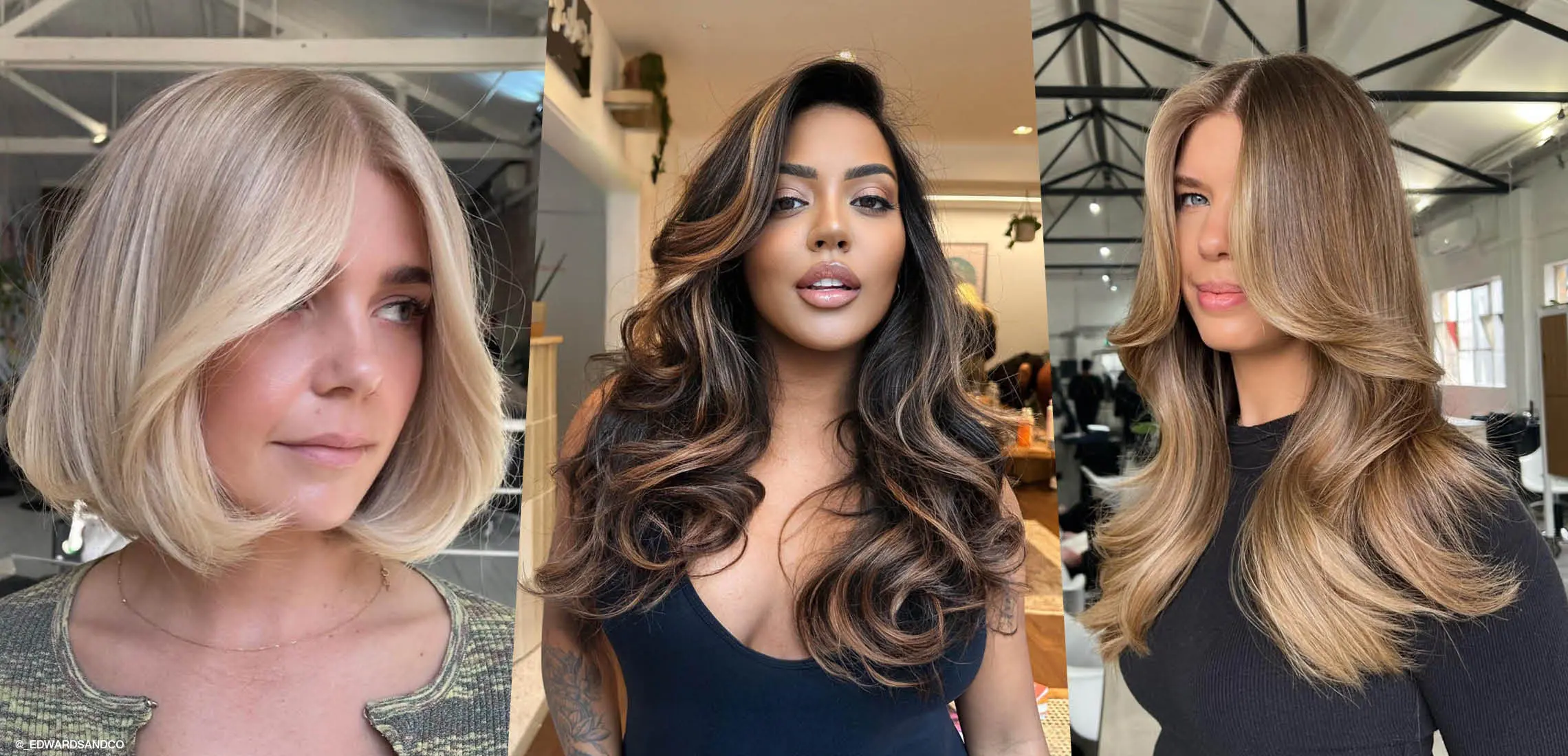 Fresh Locks: 6 Hair Trends You'll See Everywhere This Summer 
Happy hair, happy life
By Penelope Pelecas | 2nd November 2023

Summer is not only the perfect time to hit the beach, but it's also the perfect time to refresh your locks. The weather is warmer, fashion brighter, and the overall vibes are lighter. 

In the lead up to 2024, EdwardsAndCo has shed some light on the biggest summer hair colour and cut trends, and yes, chunky highlights are back! Here's what you can expect…
Scandi Hairline
The Scandi hairline is predicted to be huge this season. The hair colour trend is all about colouring your hairline and baby hairs a few shades lighter than your natural colour for a sun-kissed appearance. If you're after something a bit more subtle, the 'Californian hairline' is a less intense variation of the Scandi. A tint, which can be tailored to suit any shade of brunette, is used to soften the hairline instead. 
View this post on Instagram
Sparkly Copper
For the copper girlies wanting a change for summer, blonde highlights are the way to go. To achieve the trending sparkly copper hair colour, EdwardsAndCo reckons the trick is to drop your highlights off the root for a more natural and softer grow out.
View this post on Instagram
Chunky Highlights
Just when we thought the recently-resurfaced Y2K aesthetic had died down, there's another reason to dust off your low-rise jeans. The infamous 1990s chunky highlights are back and, apparently, better than ever. The experts at EdwardsAndCo say a high-contrast blend of brunette and warm blonde will add depth and dimension to your natural hair colour, warming up your look for the hotter weather.
View this post on Instagram
Butterfly Cut 
If you're a big fan of the '90s supermodel blow out trend or your camera roll is filled with Matilda Djerf hair inspo pics, then you're going to love the Butterfly Cut trend. The hair style is made up of a combination of short and long layers to give off a butterfly wing-look whilst creating shape around your face – it's a great way to create an illusion of fuller hair without sacrificing too much length. The best part? The butterfly cut works with all hair types. 
View this post on Instagram
Box Bob 
As the name suggests, the box bob is simply a box-shaped bob – essentially, a softer version of the popular blunt bob made famous by celebrities like Hailey Bieber and Emma Chamberlain. The bob in question frames the face without the harsh lines of a more traditional blunt bob, plus it promises plenty of bounce! You'll be thanking your future self when the weather heats up. 
View this post on Instagram
Jane Birkin Bangs 
Jane Birkin was and still is an ultimate fashion muse, so it's no surprise there's a haircut trend named after her, and what's more fitting than a wispy bangs trend? For the girls wanting a big change, this is your sign to get Jane Birkin bangs for summer. Not only are they easy to style, but they're also light and wispy for the warmer season. They can be styled with or without a part in the middle. 
View this post on Instagram