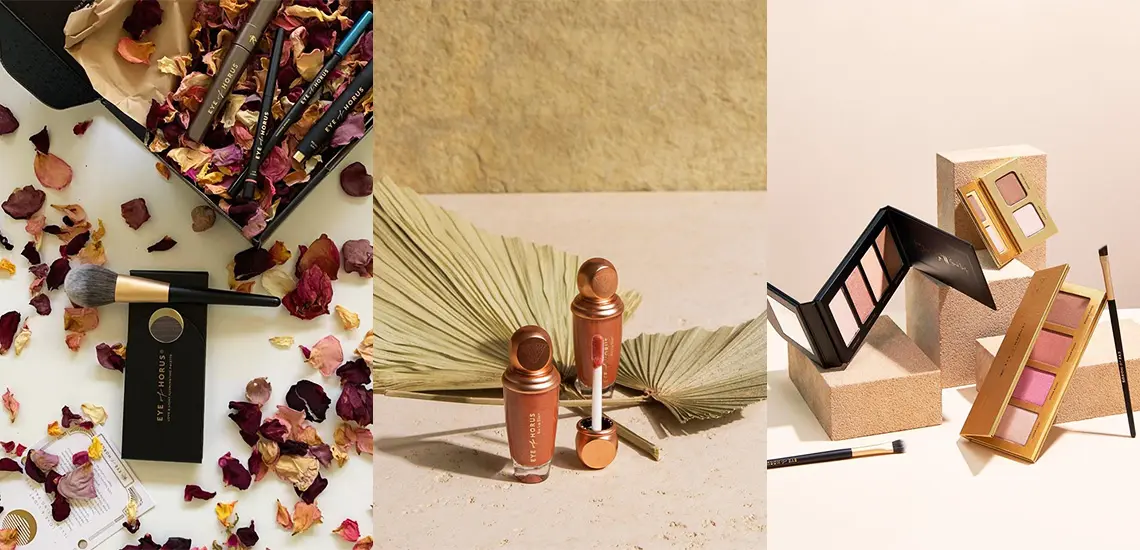 We Chat To The Founder Of Byron Bay Powerhouse, Eye Of Horus
It's all in the eyes
By Guest Styler | 25th February 2020

A homegrown cosmetics powerhouse with quality and gentle ingredients created by Byron locals. This is Eye of Horus.

From markets to the mainstream, Holly Spierings has led the brand to greatness. With a background in organic skin care and experience in naturopathy, Holly has always been fascinated by the methodologies of the Ancient Egyptians. Mix these three components with a strong desire for success and an innovative vision, and you've met the driving the force behind Eye of Horus.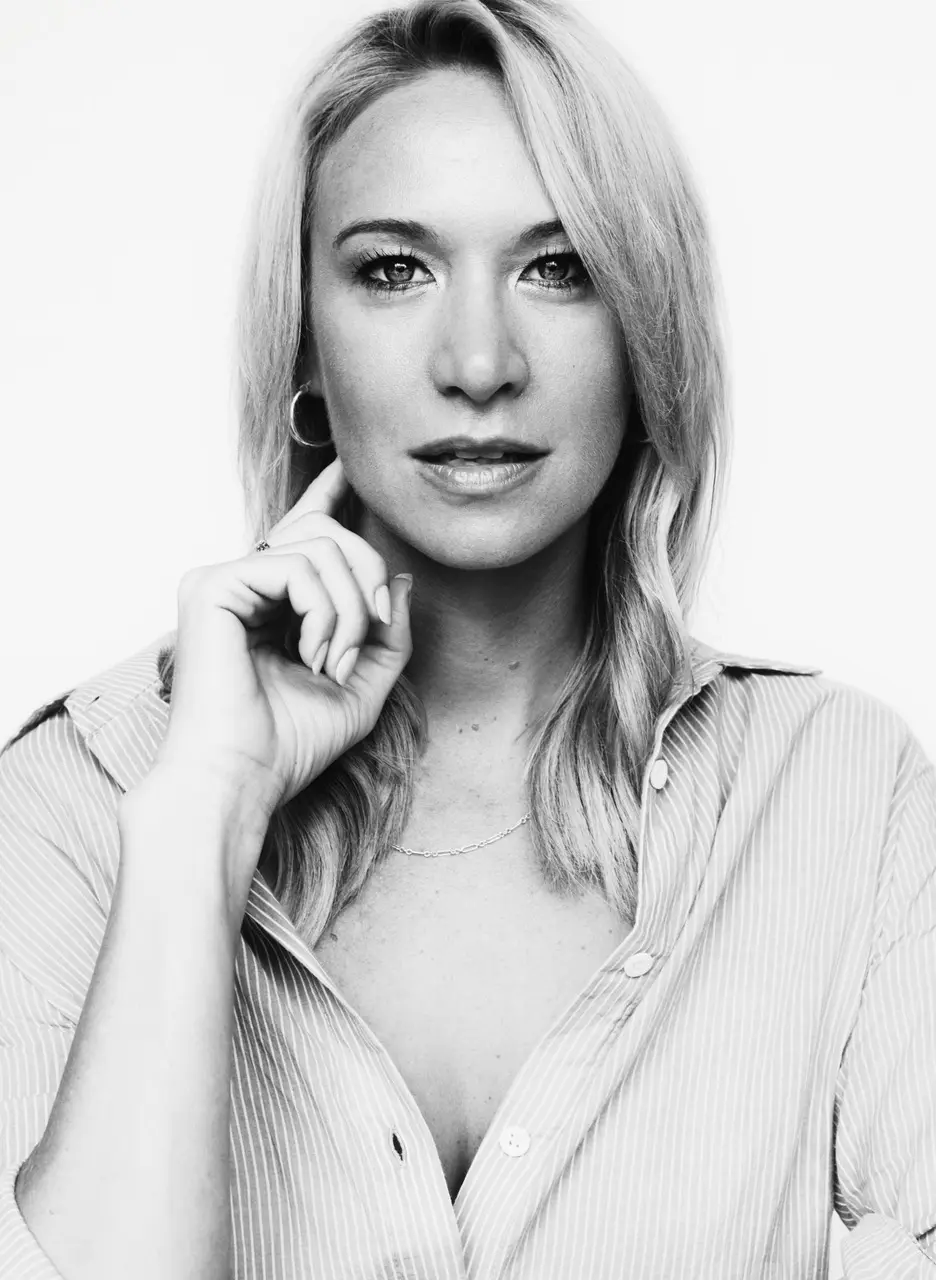 The makeup and cosmetics range came to fruition and continues to be inspired by the Eye of Horus symbol, represented by the Kohl rimmed eyes of the ancient Egyptians. It's said they wore eye makeup as it offered a magical power and protection, alongside a statement of beauty.
With this, let's properly meet Holly, the co-founder of the brand and her story of how Eye of Horus grew from a market stall to market domination, globally, while maintaining the origins and organic botanics. The moral of the story? Natural and gentle makeup-based ingredients can produce wonders.
What's the original story behind EoH?
In my early 20s I was looking for a natural yet effective makeup alternative that actually worked for my sensitive eyes and allergies. I have always made my own skincare and products with my mum, and we knew the basics of cosmetic formulations as well as the power of plant-based ingredients. I became fascinated with pure active ingredients and their healing and regenerating benefits, so I developed an Australian organic skincare brand while studying Naturopathy to further my knowledge and interest.
Through research into plant-based ingredients, I discovered the ancient Egyptians were the originators of makeup and beauty. They used natural waxes, oils and key ingredients like Moringa, termed the Tree of Life, which they sourced from lands far away. They lined their eyes with black eyeliner, creating the Eye of Horus outline for the purpose of beauty and spiritual protection. Inspired by this knowledge, their principles and philosophies, we developed a range of makeup products which embraced these concepts and ideals.
Since inception, the brand has had many evolutions in direction with an ultimate goal to provide high performance cosmetics that are kind to the body and the planet.
Where do you find and source your inspiration for EoH?
Eye of Horus Cosmetics is a Byron Bay based makeup brand dedicated to producing essential cosmetics for every woman to achieve the best version of themselves. I am inspired by the wisdom of ancient goddesses as they are originators of practicing self-care and are the epitome of truth in beauty. The history, mythology and spirituality of the Ancient Egyptian civilisation has always amazed me. Their symbolism, rituals and values are still relevant to us today, so our aim is to unlock their ancient beauty secrets, bring them to life and adapt them to suit our modern-day lifestyles.
Everything we create is a harmony of their ancient formulations and naturally derived ingredients to create modern, cruelty-free and luxury cosmetics. We bring back some of the ancient ingredients that have so much power. I hope that our products will help people to look and feel good, but also inspire them to do good.
How do you create your products, from choosing the ingredients to design of the packaging?
We carefully manufacture products locally and around the world and take pride in producing each product with great care and integrity. The product development process generally begins with an idea or concept that fills a gap or solves a problem, while still encapsulating our ethics and the essence of who we are as a brand. Our product development philosophy is to deliver quality products that are easy to use, effective and contain healthy ingredients. Our ingredient inspiration comes from research into ancient practices.
For example, the Ebers Papyrus was the medical text of herbal wisdom written by the Ancient Egyptians over 3500 years ago. It listed Moringa along with castor oil and many other healing oils in its remedies for curing illnesses and injuries. We use castor oil across our brow product range to promote hair growth and Moringa oil for its properties of hair health and antioxidant power. Once we have our concept and ideas, we work with local and international manufacturers who are experts in their field for producing natural and organic colour cosmetics and they bring our ideas to life.
What is your favourite product to date that you have created?
I believe I am still most proud of our Goddess Mascara. This is by far our hero product. The first makeup product I had ever developed, and it has won so many awards in Best Makeup and Best Mascara in Australia and internationally.
Tell us a bit about your latest collection. What's the story behind it?
Our new GLOW Collection was launched late 2019 and is our first expansion into a new makeup category. The collection includes two multitasking complexion palettes, the Love & Light Palette and the Sacred Earth Palette. Both are suitable for all skin types. These are the first products to be released from our full-face range. The collection was designed and manufactured in our beautiful home town of Byron Bay. The products are 100% vegan and cruelty free, and the formulas are infused with natural plant-based organic ingredients.
The inspiration behind the Love & Light palette comes from the story of the sun and the moo. Its illuminating shades reflect the sun and moons harmonic balance of warm and cool energy. The Sacred Earth Palette is inspired by the purity of our earth's natural occurring pigments. In particular, the mineral rich desert and the changing colours of the land.
Using only three words, how would you epitomise the brand?
High Performance, integrity, empowering
In what part of the business does your passion really thrive? (i.e. marketing, ingredient sourcing, creating etc)
The brand is built by a collaborative and inspiring team working in an amazing environment surrounded by the beauty and landscape of Byron Bay. We instil positivity and passion while encouraging the freedom of creativity. I am particularly inspired by the journey of an idea, like a new product that can be started as an initial thought but evolves and manifests into something tangible. I love seeing my ideas materialise into great products that can be used and enjoyed by women globally. I also love to bring to life the stories and wisdom of the ancient goddesses. I'm driven to create functional, ethical, safe and high performing products that empower and support women to look and feel their authentic self.
What's your advice for someone wanting to start their own business and/or beauty endeavour?
It's not easy owning and running your own business. You have to have passion, commitment, persistence and belief… and a lot of it.  My advice is to research your market, know who you are targeting, where you are positioned, know who you are as a brand and have a plan.
Where would you like to see EoH in five years?
Our philosophy underpins our actions and approach to be sustainable and ethical in everything we do. In five years, we hope to be at the forefront in ethical sustainability and high-performance organic cosmetics known for our integrity worldwide, giving us the means to really make change and support charities that work at making this world a better place for all.