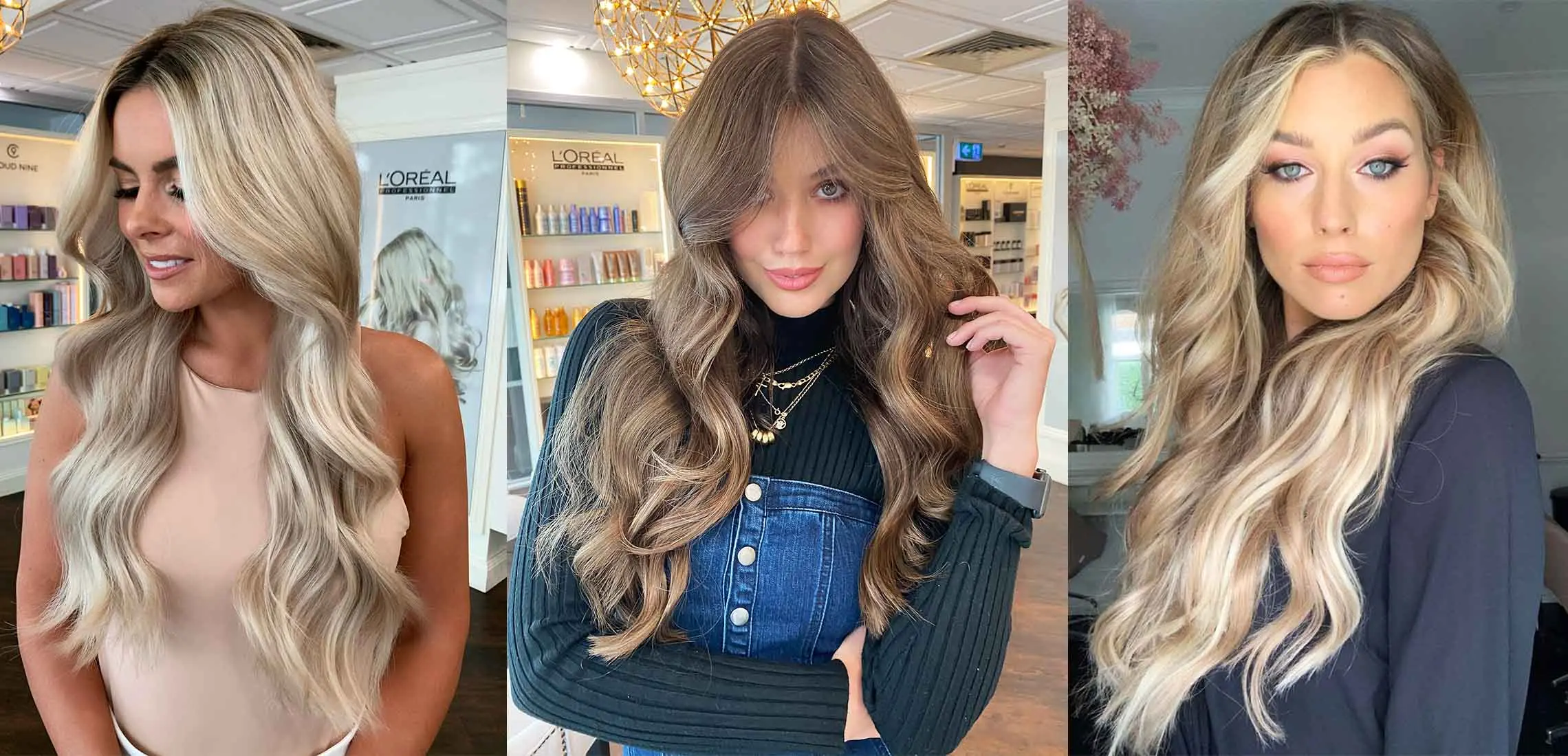 Everything To Know On Hair Extensions
So-long boring hair
By Guest Styler | 14th May 2020

Just a quick note: This post is sponsored. To prevent a paywall or annoying pop-up ads, we sometimes need to publish sponsored content but we only promote brands that we think are doing great things and our readers will love!

Long time admirer, first time enquirer.

Let's get straight to the point here – I'm a hair extension virgin.

Whenever I've impulse-chopped my locks, it hasn't been long until that instant regret began creeping in. I've often pondered turning to hair extensions as my solution, but not knowing the first thing about them and only ever hearing horror stories, I've always backed away slowly, unsure of whether I am making the best choice for the health of my hair.

In walks Chloe, (Style HQ Sales Rep). Chloe is a seasoned pro in the hair extension department who is also on the hunt to find those ever-elusive hair extensions that are not only exceptional quality, but are long-lasting, look natural and are damage free. Being the extension newbie I am, I've tagged along for the ride. Chloe certainly has had her fair share of the good, bad and the ugly when it comes to extensions, but what actually defines "good" or "bad" when it comes to faux locks?

From Chloe's crash course, it's not just about the mane – it's all in the application, texture and hair quality, no matter whether we're talking clip-ins, wefts, microbeads, tapes or anything in between. Chloe has a feeling she's finally found her holy grail of hair extensions.

Enter, Emilly Hadrill Hair and Extensions.

I joined Chloe to live vicariously through her for her first consultation, which was conveniently via FaceTime (how COVID cool) where she was consulted by one of Emilly Hadrill's professional stylists at the Brisbane salon. They talked over Chloe's extensive hair extension history, hair health, lifestyle, maintenance routine and the types of extensions she's tried in the past. All of these came with their own corresponding outcomes, reiterating to me that Chloe really had dabbled with them all, but had never really found a true expert, which lead to her being unable to maintain the healthiest of hair in the process. This was no challenge for the pros at EH.

After a careful, comprehensive and highly detailed consult, the stylists at Emilly Hadrill decided the best option for Chloe would be their stunning premium Russian tape extensions. Obviously being the layman I am, but with my interest piqued, I butted in with a plethora of questions. As suspected, the Emilly Hadrill team really are experts, meeting my questions and confused facial expressions with detailed and easy to understand a's to my q's.

Sidenote: It was about here when I was sold and had already started scrolling through their dreamy Instagram for some inspo – could I add a bitta' somethin' somethin' in time for my birthday? What about fulfilling my dreams of going full Ari? The answer was yes and yes, and it was going to be lush and luxe.

As they explained all of the options and process to Chloe, I couldn't help but feel like I was learning a whole new language, with the EH team clarifying everything so effortlessly with such professionalism. It opened my eyes to the fact that there's so much more to extensions than just nailing the colour. It's the importance of where the hair is sourced, how it is applied, and crucially, who's applying it. With that, it was made evident that the EH team has made a name for themselves for all the right reasons, cementing themselves as the authority in extensions for over 10 years.

The hair EH salons use is ethically sourced, top tier, double drawn, 100% Remy Russian hair extensions, from J'adore Hair Supplies. It is 100% human, meaning it  contains no cheap fillers and being 100% Remy ensures all of the cuticles are aligned so as to never tangle with your own hair (for more info on this, check out EH's guide here).  For Chloe (and myself), that's another box ticked! But what about the length, volume and colouring?

This was already all ironed-out in the consultation. Following on from the advice of the stylist, Chloe was opting for their Volume Package, which includes 100 grams of 22 inch extension, cut and styled upon application. Easy, right?

The consultation was complimentary and obligation-free so now the decision is in Chloe's hands and – spoiler alert – she's keener than keen.

Chloe personally explained to me following the consultation how impressed she was and how much the EH team are across every component of the process which was very reassuring to me. From just sitting in on Chloe's experience with it all, it's safe to say that next time I get the chop and don't have the patience for the re-grow, I'll be laid back and eyes closed in the luxe salon chairs at Emilly Hadrill STAT.

If you're unsure on what extensions would best suit you, check-out their two-question quiz online and start exploring your long locks here for some dreamy inspiration.

– Looking for more Beauty-related content? Head here!