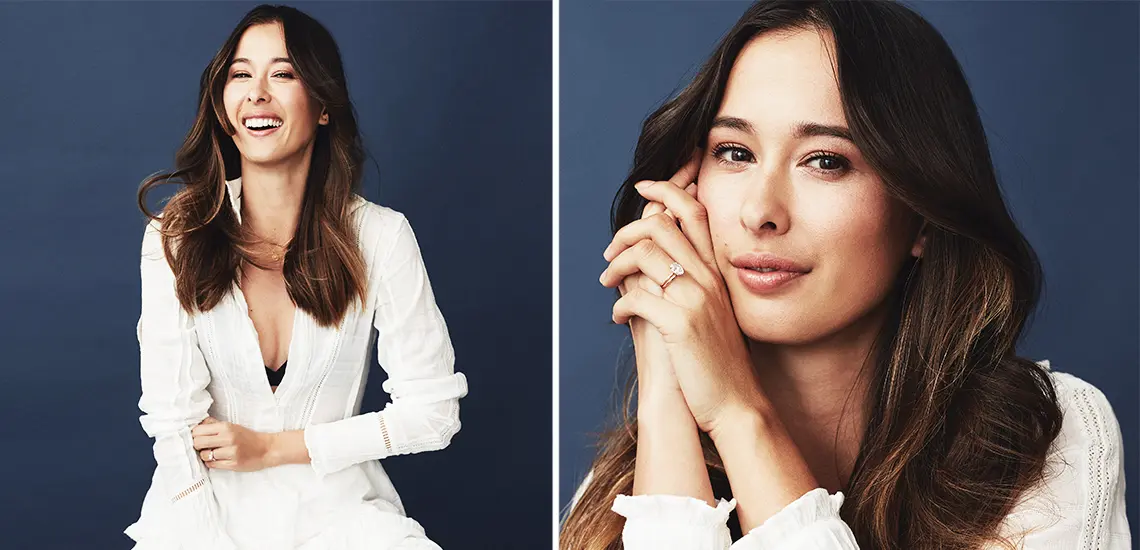 We Chat With One Of The Most Refreshing Beauty Entrepreneurs, Eleanor Pendleton
She's beauty, she's grace
By Guest Styler | 8th October 2019

Founder and Editor-in-Chief of Grittypretty.com, Eleanor Pendleton is one of the most influential and refreshing beauty entrepreneurs in Australia. With an aim to educate and inspire women about their skin care, her no bull approach delivers honest content from inside the industry. We sat down with Eleanor to get an inside peek behind the beauty.

Sum up a typical day for you at Gritty Pretty?

There is no such thing as a typical day, which is one of the things I love most about my career. If my day doesn't start with a beauty product launch/media breakfast, I'll head straight to Gritty Pretty's office and WIP with my team. Throughout the day, I'll usually attend several editorial/content meetings, meet with beauty publicists, interview a beauty expert and/or celebrity or be on set of a Gritty Pretty beauty shoot. If I don't have an afternoon or evening beauty product media event, I'll head to a reformer pilates class before going home.

Favourite project to date?

Oh gosh, there's been too many to count! Most recently, I was in Paris with CHANEL for Gritty Pretty's first-ever Paris cover shoot with Australian actress, Phoebe Tonkin. After our shoot, Phoebe and I got on a cruise boat and sailed down the River Seine. Phoebe's fellow CHANEL ambassador Kristen Stewart was on board and the entire experience was such a pinch me moment!

One fashion brand to wear for the rest of your life?

Albus Lumen.

Something people wouldn't know about you?

As a young girl, I learned how to sail yachts and how to play the piano.

Top 3 can't live without beauty products?

SK-II Facial Treatment Essence, Estée Lauder Advanced Night Repair Serum and Ultra Violette Supreme Screen SPF 50+ Hydrating  Sunscreen.

Before you were a beauty editor you wish you knew…?

Start really looking after your skin from 17-18 years of age or once hormonal changes occur. And, drink plenty of water!

Can't stop watching/listening to/reading?

Watching: ABC'S Old People's Home For 4 Year Olds.

Listening: Offline, The Podcast and Australian Birth Stories Podcast.

Reading: Becoming by Michelle Obama.

Where do you seek inspiration from?

I get a lot of inspiration when I travel – from the architectural surrounds, nature and people around me. The Sagittarius in me loves to wander the world!

Signature scent?

I'm currently pregnant and my sense of smell has completely changed. Prior to falling pregnant, Le Labo Santal 33 and Frederic Malle Portrait of a Lady were some of my go-tos. Now, I can't wear either. My current favourite fragrance is Juliette Has A Gun Not A Perfume.

When you're flying you're carrying…

Lip balm, face spray and a clear leave-on mask such as Summer Fridays Jet Lag Mask.

Last place you travelled to?

I just returned from Sri Lanka.

What are you working on next?

We are very excited to be organising Gritty Pretty's annual makeup masterclasses held in Brisbane (October 3) and Sydney (October 10). They're our biggest events of the year and we couldn't be more excited!