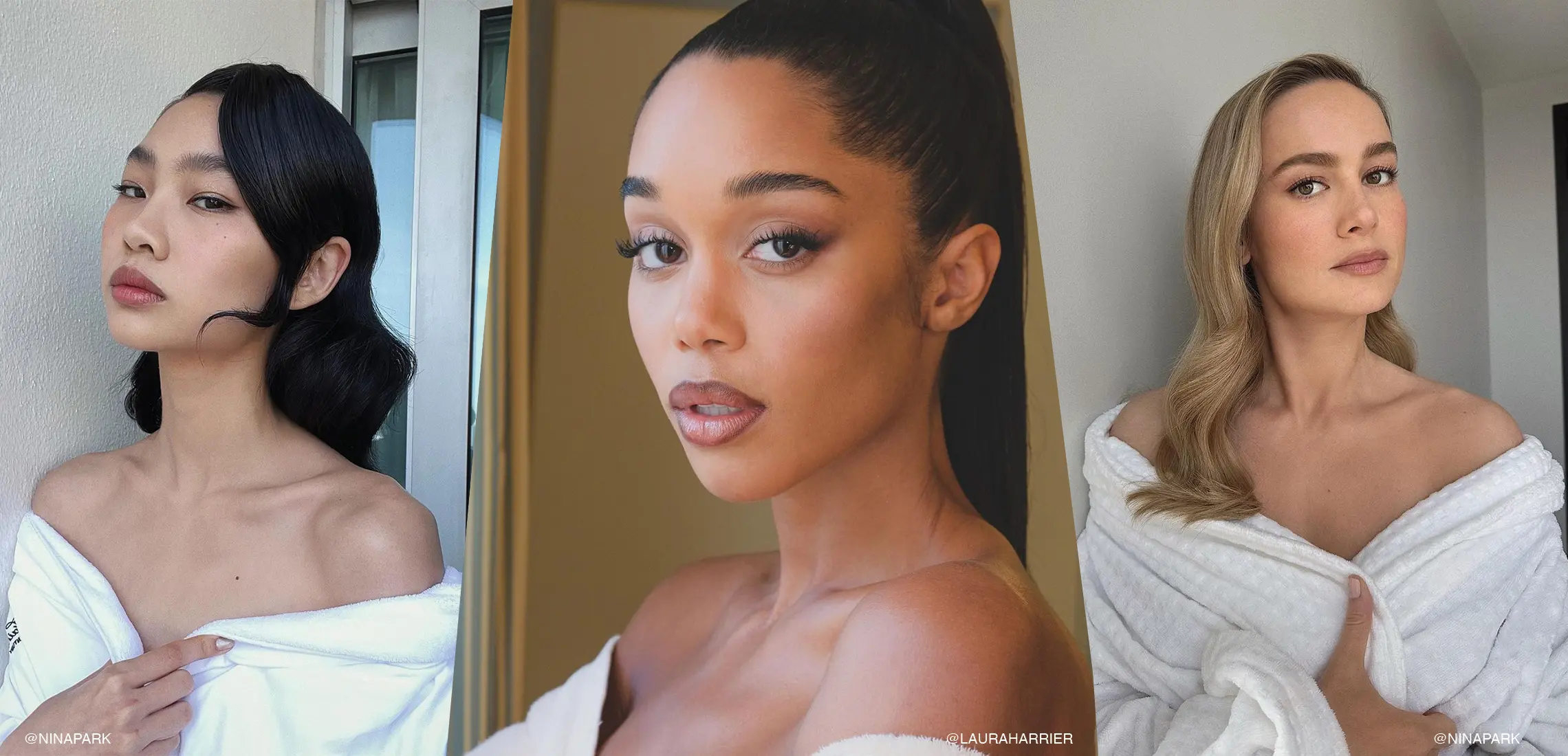 Soft Focus: Cloud Skin Makeup Is The Viral Beauty Trend You Need To Know
Soft, silky, and smooth
By Cara Fraser | 8th March 2023

Meet the baby of 2016's matte full-glam and 2022's clean girl aesthetic: cloud skin makeup. 

While the days of the caked-on look are long gone (good riddance!), we're now seeing the carry on of the famous Hailey Bieber glazed base, with smooth, silky, and soft matte finishes.

Embrace the likes of Selena Gomez, Vanessa Hudgens, and Bella Hadid with MAC Cosmetics' Global Senior Artist Dominic Skinner's dreamy look. Described as a step down from glass skin, cloud skin still promotes the glow from within shine, while steering away from the glossy, wet look. The matt-hybrid mimics fluffy clouds with strategically placed powder to blur hyper-reflective skin, making it the oily girl's best friend as well as a great switch for when we settle into the cooler months. 

@daniellemarcan Cloud Skin Tutorial ☁️ the perfect soft matte base with @Clinique UK Even Better Clinical Serum Foundation #cloudskin #ad ♬ original sound – DANIELLE

So how do you reach cloud nine? Skin prep is a crucial step prior to any makeup look and cloud skin is no exception. Moisturiser, hyaluronic acid, and SPF are still the top priority to protect that beautiful skin, but opt for a mattifying, pore-reducing primer rather than something glowy and fresh. 

Say bye-bye to sheer – we're opting for medium to full coverage foundation and concealer. As for your bronzer and blush, creams and liquids are here to stay, however, you're going to want to pick up matte or powder versions to solidify your look in place. 

Setting powders will be your best friend with the cloud skin trend. This magical makeup step sets your base in place, reduces shine, absorbs excess oil, and completes the mattified look. If by this point, you're missing that 2022 glow, dust your high points with a soft highlighter, and finally, finish off with a mattifying setting spray.

Ready to shop the look? Here are our fave products to perfect the cloud skin trend.