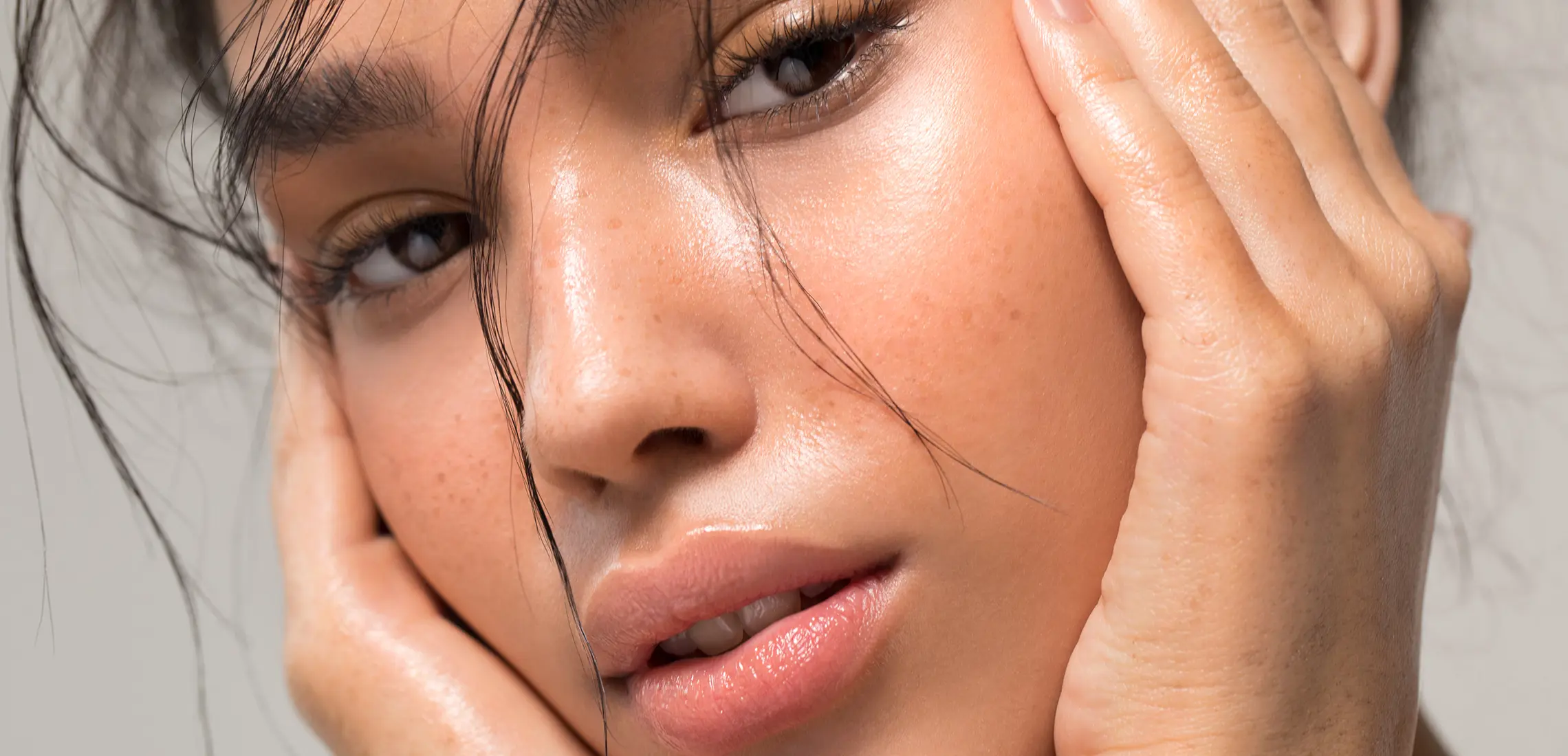 The Carbon Facial Is The Secret To Celeb-Worthy Skin, And Here's Why
Consider this the perfect fix before your WKND
By Astrid Taemets | 11th November 2021

How many times have you studied a pic of your fave celeb at a red carpet event and wondered what on earth they must be doing to get a complexion that *flawless*?

Porcelain, plump, and completely blemish-free, their skin radiates with a kind of holy glow that seems an impossible reach for us mere mortals. That is, until now.

Introducing the carbon facial, affectionally known as the Hollywood facial or the china doll facial – an advanced skin rejuvenation treatment that's renowned for producing an instantly flawless, red-carpet ready, radiant complexion.

It tightens pores, reduces scars, pigmentation, and wrinkles, and is the choice of facial for those prepping for their moment in the spotlight. Instantly (yes, instantly), plumping your skin and giving it hefty luminosity, consider the carbon facial a mandatory prep-step ahead of any occasion where you want to look your best, and our friends at The Skin Lab want you to know all about it.
How do carbon facials work?
Unlike other facials such that may require multiple treatments to achieve your dream skin, the carbon facial is an instant fix, making it the quick pick pre-event treatment when you want to up the ante.
Carbon facials utilise a medical grade carbon crème which is applied to the entire treatment area and absorbed by the skin's pores. Following the application, the team at The Skin Lab harness laser technology to shatter the carbon on the skin to gently remove surface-level dead skin cells and pore blockages, effectively rejuvenating the epidermal layer of the skin. In laymen's terms; an instant glow-up.
What are the benefits of a carbon facial?
Carbon facials have both an immediate result, and cumulative skin rejuvenation benefits, making it an ideal treatment choice ahead of special events and as part of an improved-skin journey. The process involves deeply cleansing and purifying pores, effectively decongesting acne-prone skin, reducing the appearance of acne scarring, fine lines, and winkles, and improving the overall evenness of the skin tone for a smoother, brighter, more supple complexion. As for longer term rejuvenation results, collagen and elastin production are stimulated.
How many treatments do I need?
The beauty of a Carbon facial is that all it takes is one treatment to see results (hello brighter, clearer you!). But, like any skin treatment, consistency is key, and the more regular your glow-up, the better the long-term results will be.
What happens during my treatment?
At The Skin Lab, all treatments begin with a comprehensive consultation to ensure your skin goals are clearly heard, expectations can be managed, and a treatment plan can be actioned.
The carbon facial starts with a thorough cleanse before the carbon crème is applied. After ten minutes, once your pores have absorbed the crème, the laser treatment begins. Here, the laser shatters the carbon, leaving a warming sensation on the skin. Rest assured, the treatment is painless (big plus!), and the carbon removal process takes only a few short minutes to complete. Lunch break glow-up, anyone?
What can I expect after my treatment?
It would be remiss to say you won't experience any facial redness following a treatment, but it's minimal, and short lasting. Ideally, The Skin Lab recommends booking your treatment in a day ahead of your big event.
Who is the treatment ideal for?
Anyone who wants to instantly brighten their skin is an ideal candidate for a carbon facial, though those with acne-prone skin will experience the most desirable results.
What are my treatment options?
At The Skin Lab, there are two carbon facial treatment options to choose from – the express treatment ($125), and the ultimate ($175). For those on the go, the express treatment is a quick and simple procedure that still offers noticeable results, however the ultimate luxe treatment will get you more mileage out of your service. This treatment includes a blissful LED session, which will enhance the carbon treatment and boost cellular activity. You'll also be treated to a deeply nourishing Societe Soothing Hydration Treatment, which helps soothe and hydrate the skin, encouraging faster healing.
So, are you ready to get your glow on? Book your skin in for a Hollywood-worthy upgrade today at The Skin Lab.