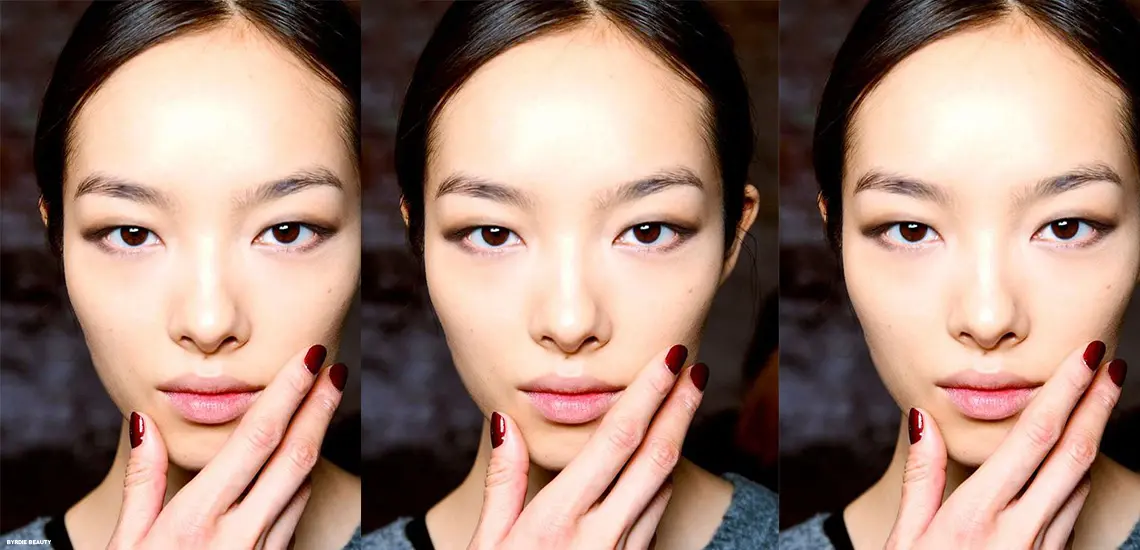 Our Round-Up Of Brisbane's Best Skin Needling Treatments
Help your skin do its thing!
By Dinushka Gunasekara | 14th November 2019

Our skin is pretty good to us. When we have bits and bobs stopping it from being its best, our skin works around the clock to get itself back to tip-top shape. However, sometimes our skin needs a little helping hand, and that's where skin needling comes in. Skin needling will give your skin a push to kick-start the natural healing process so you can say goodbye to all kinds of blemishes. To make sure you're pushed in the right direction, we've rounded up Brisbane's best skin needling treatments that will help your skin help itself!
Artisans | Multiple Locations
Say bye-bye to wrinkles and fine lines with Artisans' Dermapen skin needling treatment. This non-invasive treatment expertly restores and rejuvenates your skin, working to tighten and improve skin elasticity while minimising pores, reducing scarring and working to repair pigmentation and sun-damage. The highly-qualified skin clinicians at Artisans use the Dermapen to trigger the body's natural healing response stimulating new collagen and elastin formation to reveal fresher looking skin. From consultation, to skin assessment, the actual procedure and after-care, the experts at Artisans know how to help you achieve your skin goals every step of the way. Book into one of Artisans many locations and a more youthful, glowy face, neck and décolletage will be only minutes away (30 to be exact!).
Less is more when it comes to the advanced skin needling treatments at Brazilian Beauty. Not only are they less intrusive and have far less downtime than other resurfacing treatments, but they will also help your skin have less imperfections like visible scars, sun damage and pigmentation. Using no nasty chemicals, the highly qualified skin therapists at Brazilian Beauty use a micro-needling pen to trigger a natural healing response so your skin will produce more of its own collagen and elastin. But, if more is what you're after, skin needling can also help with hair thinning by reactivating the pathways in the hair follicle, activating a release of growth factors and stimulating stem cells to create stronger and thicker hair. Just take your pick of Brazilian Beauty's convenient clinics and chat to a Professional Skin Therapist to experience the ultimate rejuvenation for yourself.
Energise your skin needling session with the fractional Radiofrequency (RF) micro needling system used at Bulimba Dermatology. Using very fine gold-plated needles, the RF energy is applied to the skin at controlled depths to not only reap the benefits of traditional micro needling, but it also further optimises skin tightening and scar improvement, producing faster and more dramatic results. Imagine saying goodbye to fine lines, facial wrinkles, scarring, mild to moderate skin laxity, photo aging or irregular skin texture and tone. The expert staff at Bulimba Dermatology are also licenced in the use of medical grade lasers, so if there are other skin concerns you would like to bring to light, the team are happy to discuss your goals and find the treatment tailored to you.
Taking good care of your skin is essential to preserving a youthful glow and Cosmetic Image Clinics are always on the cutting edge of treatments to do just that! Skin needling using the Dermapen™ is not only a fantastic way to reduce wrinkles and improve skin texture, but also improves the appearance of old scars, including acne scarring. This treatment is best for all skin types and, for optimal results, a series of four to six treatments spaced out at two to four week intervals is recommended. After the treatment, you will notice a softening and subtle fresh look to the skin. Long-term results begin at three months and will continue for approximately a year after treatment. The Clinic is currently offering a special with three treatments for the price of two, making skin needling an even more affordable treatment and a great investment for lasting fantastic-looking skin!
At Cosmétique you'll be in the hands of their skilful team of surgeons, doctors and nurses, trained in all aspects of cosmetic medicine, surgery and skin care. So, when it comes to skin needling treatments, their nursing team is all over it! Cosmétique suggest skin needling as a great technique to assist with anti-aging as it's safe and natural, stimulating the production of the skins collagen. In turn, this creates a smoother, healthier and glowing complexion while also battling acne scarring, fine lines, pigmentation and more. For optimal results, the Cosmétique experts recommend an average of three to six treatments, spaced between four and six weeks apart to assist in the skins recovery. Although, the treatment produces minimal discomfort and zero downtime! Cosmétique suggests that skin needling should be looked at as one of the first options in achieving flawless skin, but don't underestimate the power of using sunscreen as prevention.
https://www.instagram.com/p/B4UEtiAAFkA/
With a comprehensive approach to aesthetics and wellbeing, let the highly qualified team at Esteem Medi Spa unveil the glowing and brighter skin that's waiting to shine. Their skin needling treatment is an effective skin rejuvenation and anti-ageing treatment procedure that can reduce the appearance of acne scarring, fine lines, pigmentation, enlarged pores, scarring and stretch marks. Like every service offered at Esteem, it's complemented by industry leading products and technology to ensure you receive the absolute best treatment and results possible. During a complimentary skin consultation with one of their industry leading dermal therapists, you'll receive a comprehensive skin analysis, discuss your goals and concerns, and will be told anything and everything about the recommended treatment plan they will create tailored to your skin!
While they encourage your skin to do its thing, Herstellen will make sure your comfortable, cared for and enjoy your needling experience before you leave with skin you'll love! By piercing tiny sterile needs into your skin, they will promote collagen and elastin production, which is vital for fighting the signs of ageing, pigmentation, acne, dilated pores and so much more. With a strong focus on maintaining their very high standard of patient care, the lovely team led by Dr Justin Perron will help you restore, refresh and rejuvenate in a sanctuary that ensures the utmost comfort and relaxation possible. All you need to do is chat to their dermal therapist about what you want from your skin and they'll give you the best results tailored for you!
For a youthful glow that's written all over your face, opt for the world's number one micro needling system at Pêche! By generating 47.69% more holes than the Dermapen 3 and creating 104% more micro channels than other devices, the Dermapen 4 improves skin's elasticity, pore size and scar appearance as well as under-eye circles, fine lines, wrinkles and pigmentation. Virtually any type of imperfection can be minimised with this kind of collagen induction therapy. All you have to do is book a free consultation with the stellar aestheticians and clinicians at Pêche who will you consider you as a whole person before creating a personalised treatment plan that will leave you looking great and feeling confident.
For smoother skin, greater elasticity, collagen development and the elimination and reduction of fine wrinkles, look no further than Dermatude Meta-Therapy skin needling treatment at Think Aesthetics! Promote skin cell regeneration without harsh, deeper skin needling as the treatment is specifically designed to minimise skin trauma and risk while still providing the amazing benefits of skin needling procedures. No need to worry about down time! You won't bleed and you don't need numbing (like you do with conventional skin needling). The downtime is so minimal you can put on some mineral makeup straight away and go on with your day! If you're feeling less adventurous they also offer standard skin needling treatment packages, but with free consultations it's worth checking out this skin needling 'reimagined' treatment at Think Aesthetics in The Gap or Fortitude Valley.