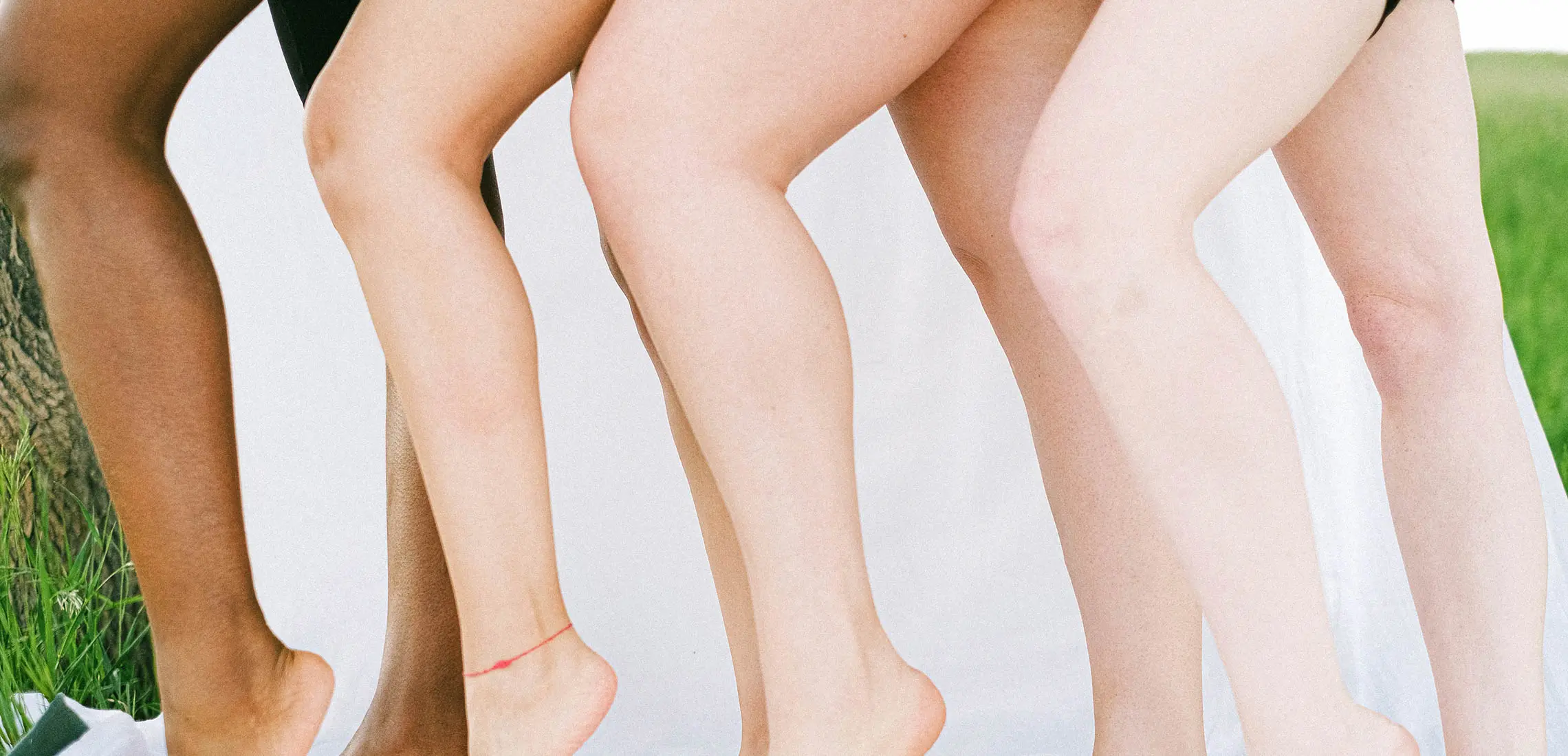 Are Epilators Pain Or Gain?
There were fears, but were there tears?
By Dinushka Gunasekara | 17th December 2020

My hair removal journey can be summed up in three words: I'm South Asian. You name it, I've tried it. From shaving to waxing, threading, plucking, and a fail of a laser consult because my skin was too dark, I've done my rounds in the follicle world.

My first experience with an epilator was when I was knee-deep in puberty, and a wander into The Shaver Shop with my mum ended with us bringing home a handy little torture device. Every four weeks, the Gunasekara household was privy to a chorus of a 14-year-old howling in the antithesis of a werewolf transformation – rather than gaining hair, it was like shedding on steroids. I gave it a red-hot crack for a few months, but that epilator has been collecting dust ever since.

Nowadays, epilators are supposedly more 'efficient comfort', and less 'could belong to Jack the Ripper'. In particular, the new Braun Silk-epil 9 Flex Epilator is the world's first epilator for women with a fully flexible head, which should equal effortless hair removal. I was apprehensive, but the cute pouch that it comes in and the slick appearance had me fooled enough to forget my past trauma and plug it in.

HOW DOES IT WORK?

If a tweezer made forty little hyperactive babies, that would be an epilator. All you have to do is drag the epilator against the direction of hair growth, and it plucks out your hair lickety-split. The Braun has a light attached to the head so you can see even the sneakiest of hairs, and – because it's ~fancy~ – it has a shaver head and massage pad that can replace the trimmer head. You can epilate on wet or dry skin (I opted for dry) and results can last for weeks.

HOW LONG DOES IT TAKE?

I prepared my heart, body and soul, before realising the epilator requires two hours to charge. No biggie – I twiddled my thumbs and it was time to go. All up, epilating both my legs took about an hour, but that included me chickening out multiple times, FaceTiming my friend to show her my progress, and taking a break because my legs hurt from standing in the bath. Would shaving have been faster? Most defs yes, but, for me, the long–lasting results makes it worth it.

DID IT HURT?

I'm not going to lie – when you first turn the epilator on, it is terrifying. It whirs around so fast, and makes the most demonic robot noise. However, the pain doesn't even remotely compare. Onlookers would've heard more hissing than the Cats musical, but, at max, the pain was only around a 4/10. Some parts definitely hurt more than others – the bikini line was quite the monster – but I was so focused on getting the job done that the pain was merely white noise.

Pro tip: slow and steady wins the race. When I had a particular hit of adrenaline, I tried to charge through my thighs and ended up having to go over the spot multiple times. I also haven't quite mastered the art of doing the back of my legs, but no one's made any comments so I'm just going to assume they're all clear.

THE JURY SAYS…

I actually think I'm a fan! It's been five days and my legs are as smooth as an M.J. criminal. Spending the last few years only shaving means I didn't receive 100000% perfect hair-free results, but with a bit more exfoliating and practice, I have faith. It's also the more sustainable choice – see ya never, disposable razors!

P.S. Just make sure you do it the night before your big reveal. Post-epilation, my very brown legs were bright red as if they'd been through a mini massacre, but it was all smooth sailing by morn.