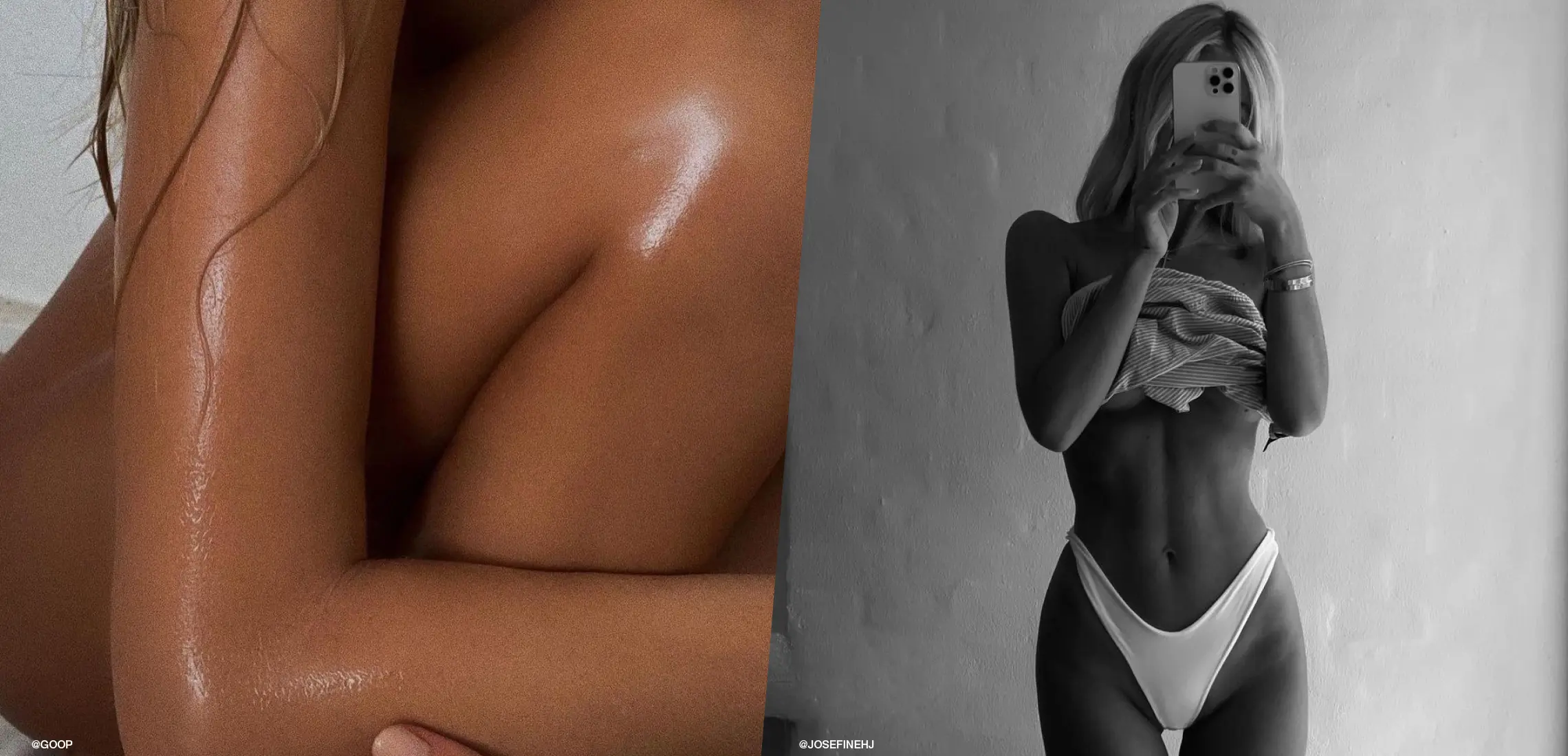 Hey, Bronzed Beauty! These Are Brisbane's Best Spray Tans
You're so golden
By Style Journos | 3rd March 2023

Summer's over, and so is our golden glow.

For those hoping to keep their skin kissed by colour, your best bet is to enlist those in the biz who know how to get bronzed, sans the sun damage. From north to south, west, and east, we've searched across our city to find the best spray tan salons to keep you looking bronzed and beautiful for your next event or weekend of good vibes.

Ditch the at-home self-tan mitts and lengthy developing time: here's where to get the best spray tan in Brisbane.

Go on, get glowing!

By the way, we consider everyone in this list the best of the best! To make finding your next favourite that much easier, we've ordered the list alphabetically by suburb and also have filtering tabs for your convenience. Did we miss someone from the list? Let us know here! Hide the form

FILTER BY

All
All
Brisbane CBD
North Brisbane
East Brisbane
South Brisbane
West Brisbane
Gold Coast
Noosa
Sunshine Coast
SPRAYD
Mount Gravatt
Endorsed and loved by Style!
Thanks to SPRAYD and their foolproof, totally private, 24/7 automated spray tanning booths, your weekly tanning ritual just got a whole lot easier! Conveniently open at all hours of the day and night, this sustainable, contactless tanning studio is the first of its kind and has totally changed the game when it comes to getting your glow on. With studio access straight from the palm of your hand, aka the SPRAYD APP, staying bronzed all year round has never been so convenient with numerous membership options to suit your personal tanning needs. Once you're there, simply choose your preferred tan depth, strip, and step inside their heated tanning booths where prompts will guide you to achieving a flawless full body tan in as fast as four minutes. Once you're there, simply choose your preferred tan depth, strip, and step inside their heated tanning booths where prompts will guide you to achieving a flawless full body tan in as fast as four minutes. Featuring a private shower and exfoliation room, luxe LED light lounge, and an oh-so-aesthetic layout, this is truly one tanning studio like no other.
View this post on Instagram
Tan Lounge
Fortitude Valley
Welcome to Tan Lounge, where you can tan anytime at your convenience! Yes, you heard correctly, you can tan anytime. This luxury salon in Fortitude Valley is open 24/7 to members. Before stepping into one of their automatic spray tanning booths, prep your skin by shaving, exfoliating, and moisturising in one of their private rooms. A tan doesn't come more convenient than this! With over four different shades of tan to choose from, you will get the most beautiful glow suited to your skin.
View this post on Instagram
Boutique Spray Tans
Mobile services
With over 15 years of experience, Boutique Spray Tans offer their service from the comfort of your home – what a game changer! Bonnie is the mastermind behind this business, and always goes above and beyond to ensure your tan is streak-free and flawless. Using Nikki Mitchell tanning products, Bonnie is able to transform your pale self into a bronzed goddess in as little as 15 minutes. A personal fave at Style HQ, we can't recommend her enough!
View this post on Instagram
Bella Bronze Tans
Morningside
You're in great hands at Bella Bronze with their highly experienced and professional team of tanning ladies ready to transform you. The salon uses its very own Bella Bronze Tans tanning formula, which is tailored to suit every skin type (FYI we've tried, and rate it!). They also offer amazing spray tan packages for devoted tanners, to keep you golden all year round.
View this post on Instagram
Mee & You Beauty
Paddington
Looking for the best spray tan in Brisbane in the chicest salon? In the heart of Paddington lies Mee & You Beauty – a self-love advocating beauty salon. With one of the most affordable spray tans in Brisbane ($30!), this aesthetically-pleasing salon and their truly gorgeous team will make you feel pampered to perfection. Specialising in bridal bronzing and offering pre-tan prep support and aftercare tips for a long lasting, seamless glow, Mee & You use only Bella Bronze due to its high ingredient quality (their top priority) and colour variety. With all products safe for sensitive skin and dermatologically tested, you'll leave feeling totally treated and with the perfect, flawless tan, just for you.
View this post on Instagram
NBBB Paddington
Paddington
Whether you're preparing for a special event, a quick getaway, or just like to live life on the sun-kissed side, nothing feels better than a fresh, radiant spray tan from NBBB Paddington. Experts in undertones – seriously, they have over 22 years experience between them – the team at NBBB take every measure to ensure your tan is nothing short of a glow-stopper. Starting with an in-depth skin analysis and consultation, the team carefully selects the optimal colour, depth, and solution for the glow that suits you best. But the care doesn't stop there! After your application, NBBB's technicians will talk you through the A-Z of aftercare to ensure that you get an amazing 7-10 days out of your tan before it fades seamlessly away. With three amazing brands of tan on offer and over 12 different blends with violet, green, and blue base options, there's a solution to suit every skin tone. And, with a super easy online booking system, an undercover car park to protect your tan from the elements, and late night availability three days a week, the NBBB spray tan experience could not be more flawless, or fabulous!
View this post on Instagram
Finish Beauty
Paddington
Bronzed limbs all year round? That's something we can get behind! Get your all-over glow at Finish Beauty, where they use Spray Aus and Minetan to create your preferred colour. From fair to dark skin tones, first timers, and experienced weekly tan-o-holics, Finish Beauty are perfectionists when it comes to giving you an even, all-over glow. Using a variety of base colours including green, violet, and mixed, they can tailor your tan to suit your natural skin tone and features. From how to prepare for your tan to how to maintain it, Finish Beauty will give you all the tips and tricks you need to ensure your colour lasts when you book a spray tan at this stunning Paddington boutique.
View this post on Instagram
Lush Tan & Brows
New Farm
If you love your spray tans, chances are you've hit up Lash Tan & Brows at least once before. With over 15 years of experience up their sleeve, this premium spray tanning boutique specialises in full body bronzing for those looking to flaunt a faux glow like no other. With two-hour, four-hour, and eight-hour options, Lush is here to help assist you pick the perfect glow-up for you, making them a very strong contender for the best spray tan in Brisbane. Best of all the results are natural – not orange – meaning you can fake that holiday glow 365 days a year.
View this post on Instagram
Want to level up your beauty regime? Find more of Brisbane's beauty and cosmetic specialists here. Or, you can read the latest issue of Style here.