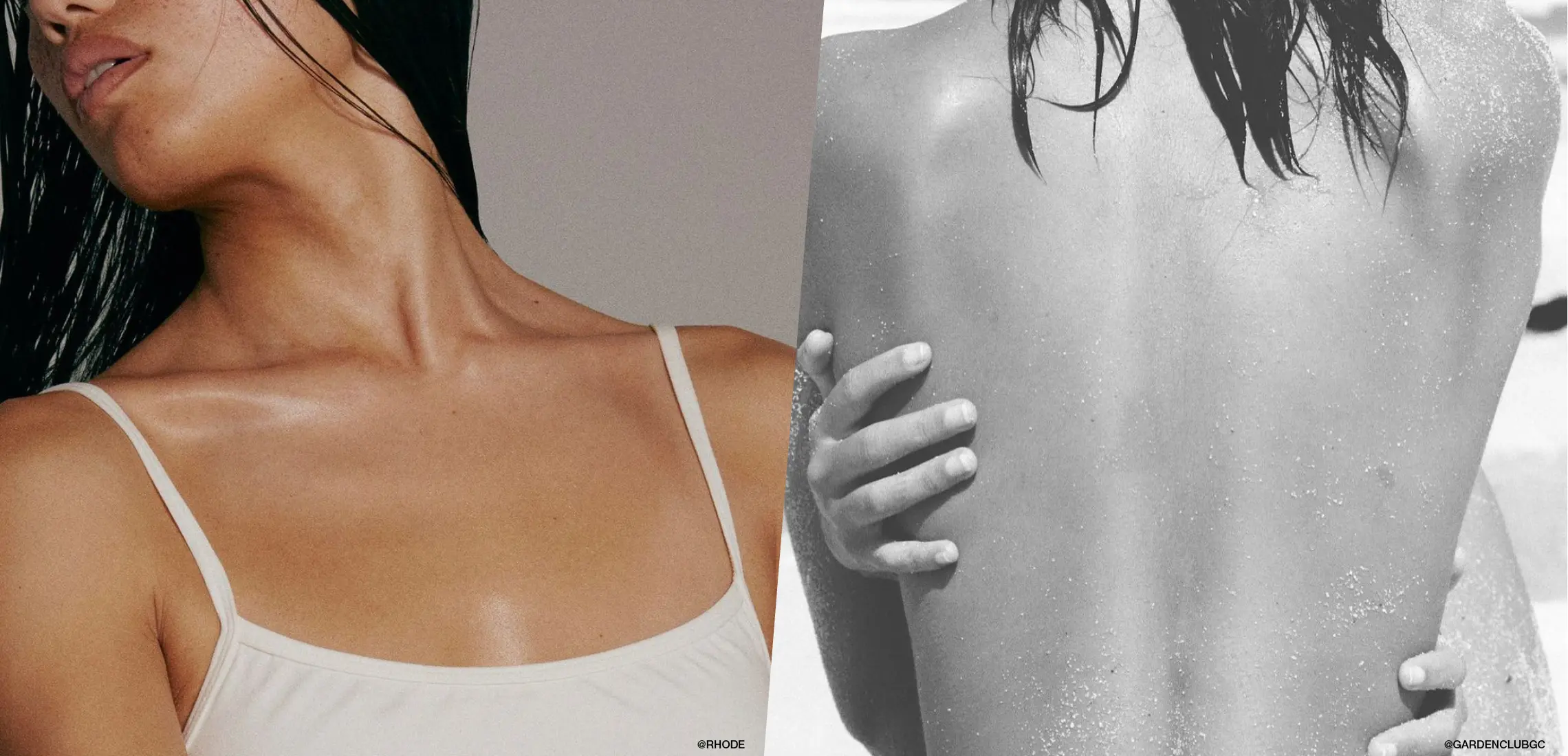 No Regrets! Here Are Brisbane's Best Laser Tattoo Removal Clinics
A fresh start
By Style Journos | 3rd March 2023

Like an ex-boyfriend, that awful headband you used to wear, or your shameful Twilight obsession, sometimes we outgrow the things we used to love, and that's totally okay! What matters is that we don't have to be sporting them every day for the rest of our lives.

Whether trends have changed, you've changed, or it's changed, if you're still hiding that tattoo from your younger years you no longer love, we've got great news for you. Laser tattoo removal techniques have come a long way in recent times, and now it's the best and easiest way to zap every bit of unwanted ink from your skin for good.

Need some help getting started? Below, we've listed Brisbane's best laser tattoo removal clinics to start your removal journey. Hello new you, your fresh start awaits…

By the way, we consider everyone in this list the best of the best! To make finding your next favourite that much easier, we've ordered the list alphabetically by suburb and also have filtering tabs for your convenience. Did we miss someone from the list? Let us know here! Hide the form

FILTER BY

All
All
Brisbane CBD
North Brisbane
East Brisbane
South Brisbane
West Brisbane
Gold Coast
Noosa
Sunshine Coast
B Clinic
Multiple Locations
Removing unwanted tattoos requires just as much artistry as creating them. Luckily, with a range of fast, effective, and oh-so-affordable treatment options, ink removal has never been easier thanks to the team at B Clinic. Nestled in the heart of James Street, B Clinic makes the list of the best laser tattoo removal clinics in Brisbane for their skill in using the latest and greatest in laser technology to deliver a safe and seamless tattoo removal experience for each and every client. Backed by medical doctors, their highly experienced team of qualified and certified nurses offer complimentary consultations, and use PhotoAcoustic technology to erase even the most stubborn of inky mistakes. Suitable for fair to medium untanned skin, their PicoSure PressureWave technology gently delivers ultra-short energy pulses to your tattoo in a trillionth of a second, protecting the surrounding skin. Meanwhile, their RevLite Q-Switched laser treatment delivers maximum success with minimal discomfort for all skin types, including darker skin tones. It features revolutionary four light wavelengths to target multi-coloured tattoos, including those with vibrant blues, blacks, reds, oranges, and purples. Regrets of your youth, be gone! 
View this post on Instagram
Injex Clinics
Aspley, Capalaba
Erase mistakes of your past with the help of professionals who know just how to get the job done. At Injex Clinics, removing unwanted tattoos is now easier than ever before, thanks to their Q-Switched Nd-Yag technology that's ideal for targeting darker inks, and can also assist in removing pigmentation. To get you on your way to becoming ink-fee, the process begins with a thorough consultation to identify how many appointments will be needed. While the treatment itself isn't painful, this caring team understands the process can be uncomfortable, and apply medical grade numbing cream to take the edge off and ensure patient comfort. With doctors and nurses on hand, a cooling machine is also used during the process to minimise any discomfort. So, whether you're regretting that zodiac sign on your shoulder, or the colourful butterfly inked on your ankle, this team can help you achieve a clean slate.
View this post on Instagram
Cutis Clinic
Indooroopilly
Outgrown the tatt you got when you turned 18? Cutis Clinic makes the list of the best laser tattoo removal clinics in Brisbane due to their use of PicoSure. The first specifically developed Picosecond tattoo removal laser, this team has the power behind them to fade your ink up to 80% faster and less painful than previous techniques. But that doesn't mean they rush the process! Starting with an in-depth consultation in which the treatment is outlined, expectations, and before and aftercare are discussed, the qualified team will assess your individual tattoo, taking into account tattoo size, location, ink colour, depth, tattoo age, your skin type, and more before discussing laser options. With treatments typically spaced eight weeks apart, and with around 8 – 12 sessions required to remove the ink, this team is here to make your journey as comfortable as possible.
View this post on Instagram
MOOI
New Farm
From one-too-many shots at the work Christmas party to those bangs you thought would look very Jane Birkin on you (spoiler: they didn't), no one's immune to a little regret here and there. Unfortunately, when it comes to tattoos, changing your mind is a bit more involved than just waiting for your hair to grow out (or your hangover to subside). Lucky then, that experts like Yulia at MOOI are here to help you through the process and reverse the decision. Rather than the usual (and painful) laser technique, Yulia offers saline tattoo removal as it's suitable for treating a much wider range of inks, and those that are unsuitable laser candidates. So, how does it work? After a consultation to establish your desired outcomes and address any concerns, the team at MOOI delivers saline solution directly into the skin in the same way that pigment is implanted during the tattoo process. Then, the high concentration of salt draws water underneath the ink and lifts the unwanted pigment to the surface in the form of a scab. When the scab heals and falls off, so does your tattoo! And while we can't promise it's painless, no longer having to avoid that questionable lower back tattoo in the mirror? Priceless.
View this post on Instagram
Counterpunch Tattoo Removal
New Farm
Got some ink you'd like to rethink? Welcome to the chilled vibes and customer-first experience at Counterpunch. Owned and operated by 15 year industry veteran Duncan Cameron who has just relocated to a bigger and better space in New Farm, this ink removal studio packs a punch (pun intended) when it comes to treating unwanted ink. The friendly, relaxed, and welcoming environment is a direct reflection of Duncan himself, who always ensures his clients are as comfortable as possible, thoroughly comprehend the process, and have all their questions clearly answered prior to treatment. Using the Fotona Starwalker – a powerful Q-switch laser – to treat all colours successfully, Counterpunch is transparent about the process, and what they can do for you. Their integrity is a driving force for this studio, so they won't sugar-coat anything just for a sale, with an aim to treat your tattoo in as few sessions as possible. Offering competitive prices, plus discounts for prepaid sessions, Counterpunch is a shop where customers leave with a smile.
View this post on Instagram
Want to level up your beauty regime? Find more of Brisbane's beauty and cosmetic specialists here.