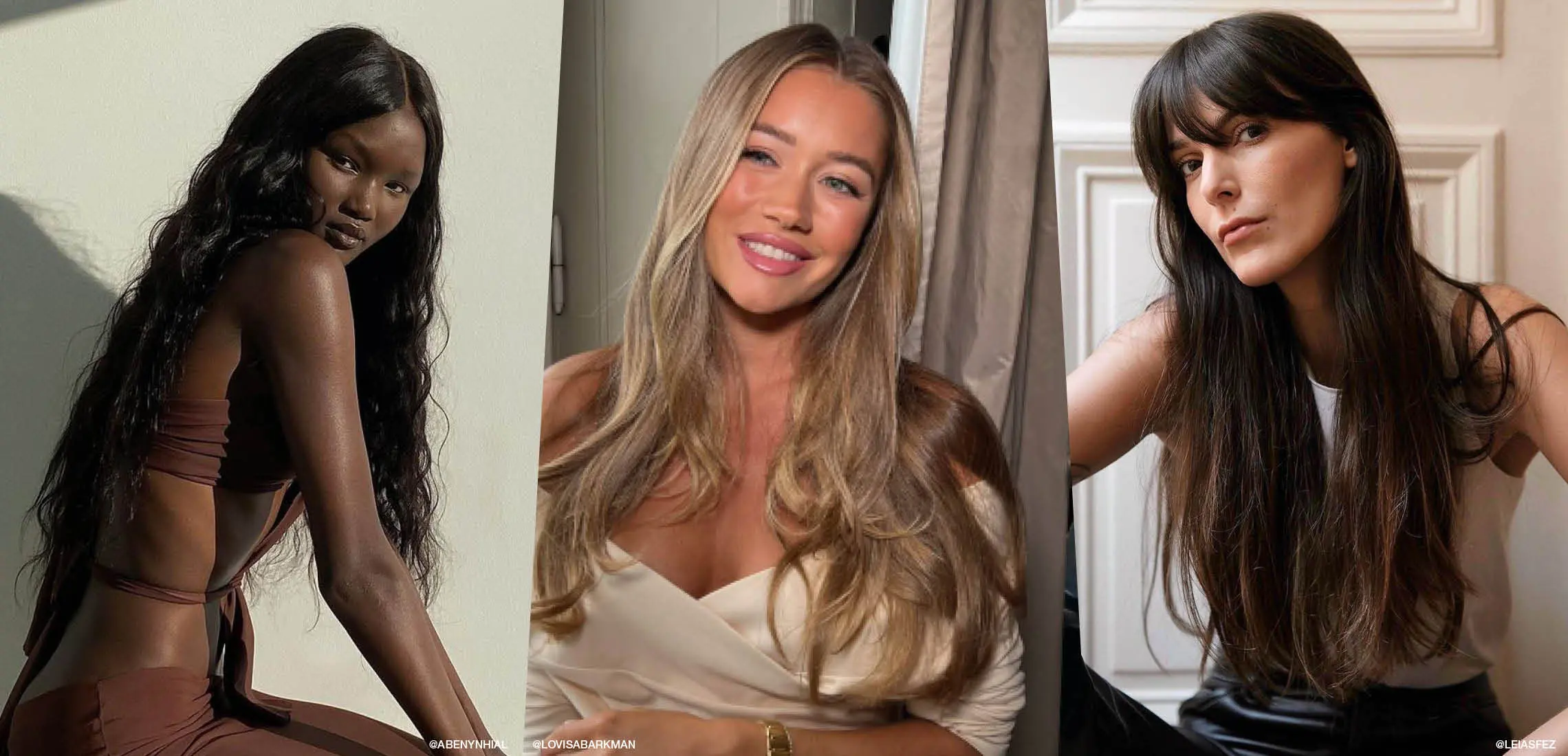 Reach New Lengths With Brisbane's Best Salons For Hair Extensions
Locked and loaded
By Style Beauty Journos | 3rd February 2023

While a sleek bob is a certified staple, there is no denying that voluminous, mermaid-esque locks are a surefire way to look (and feel) like a goddess. 

But, let's be honest, growing out your mane takes effort and patience, and we don't all have time for that!

Hair extensions are the one-way street to your hair goals, injecting some serious va-va-voom volume and length to your locks. Paired with a talented hairdresser and the perfect blow dry, and you'll be sporting gorgeously luscious locks even Rapunzel would be lusting over. 

Scroll below to discover Brisbane's best salons for hair extensions that are sure to go the length.

By the way, we consider everyone in this list the best of the best! To make finding your next favourite that much easier, we've ordered the list alphabetically by suburb and also have filtering tabs for your convenience. Did we miss someone from the list? Let us know here! Hide the form

FILTER BY

All
All
Brisbane CBD
North Brisbane
East Brisbane
South Brisbane
West Brisbane
Gold Coast
Noosa
Sunshine Coast
Blondee
Morningside, Newstead
If you're looking to reach great lengths with your locks, let the Blondee team take the reins! Located in both Morningside and Newstead and led by expert stylist Faith Williams, Blondee has officially landed a spot as one of Brisbane's best salons for hair extensions (and for good reason). The team are renowned for their flawless colour matching and blending-to-perfection abilities, all while maintaining the integrity of your hair. Let the team focus on your crowning glory as you sink into relaxation with an essential oil massage and some delicious treats. They say love is in the hair and now we know why!
View this post on Instagram
Paloma Roan
West End
Bring length and volume to your mane in 2023 and experience what life is like with your dream locks. At Paloma Roan (formerly Mikki Auld), they stock a range of Keratin extensions which give a natural look without compromising the integrity of your hair. Lasting up to six months, these ethical, low maintenance, and seamlessly blended extensions can create whatever illusion you're after. From volume to mermaid-like length, their choice of extensions are adaptable and super easy to work with, meaning you can recreate your salon-fresh style at home. Gone are the days of extensions that cause damage and peek through – at Paloma Roan, they know how to disguise and blend your lengthy additions through expert colour matching, cutting, and styling.
View this post on Instagram
Renzo Salon
Fortitude Valley
Complimentary margaritas and a lengthy new 'do? Now that sounds like our sort of hair experience! Mediterranean-inspired Renzo Salon is home to a slew of amazing staff who know how to make great lengths happen that'll look natural and blend seamlessly into your own. With experience and talent to boot, you'll know you're in great hands from the moment you enter through the doorway. Specialising in all things hair and effortless extensions, the stylists at Renzo will help you say goodbye to fine, shapeless hair and hello to fabulously full, voluminous locks. From the colour matching to adding thickness, every part of the Renzo experience will ensure you love the new you! So, sit back, relax, and bask in the indulgence that is Renzo Salon.
View this post on Instagram
Studio K Hair Co.
Redland Bay, Wynnum
Looking to level up your hair game? A visit to Studio K Hair Co. will do the trick. Think voluminous, goddess-like locks to send you into a spiral of self-confidence! Yep, we're talking extensions, of course. Blended with perfection and colour matched to ensure they look as natural as possible, the team knows exactly how to make waves with your new lengths. Pop into their Wynnum or Redlands Bay salon for a total hair transformation. Long, luscious locks await…
View this post on Instagram
The Mane Society
Kelvin Grove
Forget what you think you know about hair extensions – these days, they're undetectable and blend naturally into your own locks when done by the best in the biz, and you'll find them at The Mane Society. With the majority of their clientele here for length, they've got the gift to totally transform your hair before your eyes. Whether you're chasing volume, length, or a bit of both, a simple consultation here will ensure you get the mane you've always craved. Using premium human hair extensions, your treatment includes a wash, treatment, trim, and waves.
View this post on Instagram
Vogue Nationale Hairdressing
Newstead
Beautiful hair is sure to go the length when you've experienced the exceptional difference on offer at Vogue Nationale. Your dream extensions start long before you sit in the luxury salon space – using Great Lengths extensions, these stylists can focus on their craft knowing all hair has been donated with full consent and the donor has been treated with respect and care. Renowned for making waves on the national and international stage, the multi award-winning hairdressers here will create a look bespoke to your unique features and equip you with the tips and tricks to ensure your gorgeous new 'do lasts. Throw in a skillful cut, healthy colour, and a style to turn heads as you strut out the door, and you'll be feeling on top of the world thanks to Vogue Nationale!
View this post on Instagram
Paris Texas Hairdressing
Milton
Makeover your mane in 2023 with mermaid length locks you've always dreamed of. Master weavers of some of the very best hair extensions in town, Paris Texas creates stunning hair transformations every day of the week. From voluminous lobs to luscious, length locks, the team offers quality hair extensions that come in a range of colours, textures, and length to suit whatever new style you're going for. Here, this team of highly qualified hairdressers can skillfully and seamlessly blend your new locks in with your own, colour matching them to perfection so they look as natural and beautiful as your own hair. Hello 'gram-worthy locks!
View this post on Instagram
Hairytales
Wavell Heights
Want the long locks without the wait time? Fear not! This newly renovated, Mediterranean-inspired salon is helping you reach new lengths on your hair journey. Offering high quality and long lasting hair extensions, the stylists at Hairytales are masters at seamlessly blending their customer's hair with their extensions. The results? A flawless, voluminous, natural new 'do. On top of this, the team specialise in all things colour, so if you're looking for a fresh new hue to match your new length, you're in luck. Trust us, we have no doubt you'll be turning heads everywhere you go after a visit to these hair angels!
View this post on Instagram
House of Zion
Milton
Petition for mermaid hair in 2023! If your New Year's resolution is to add some extra volume and length to those lustrous locks, then look no further! The talented stylists at House of Zion are specialists in weft extensions and will work with you to create a look to suit your natural facial features and hair goals. Plus, House of Zion stocks two of Australia's fave haircare products – O&M and Davroe – so you know you'll have top notch haircare to keep those locks looking fresh between visits!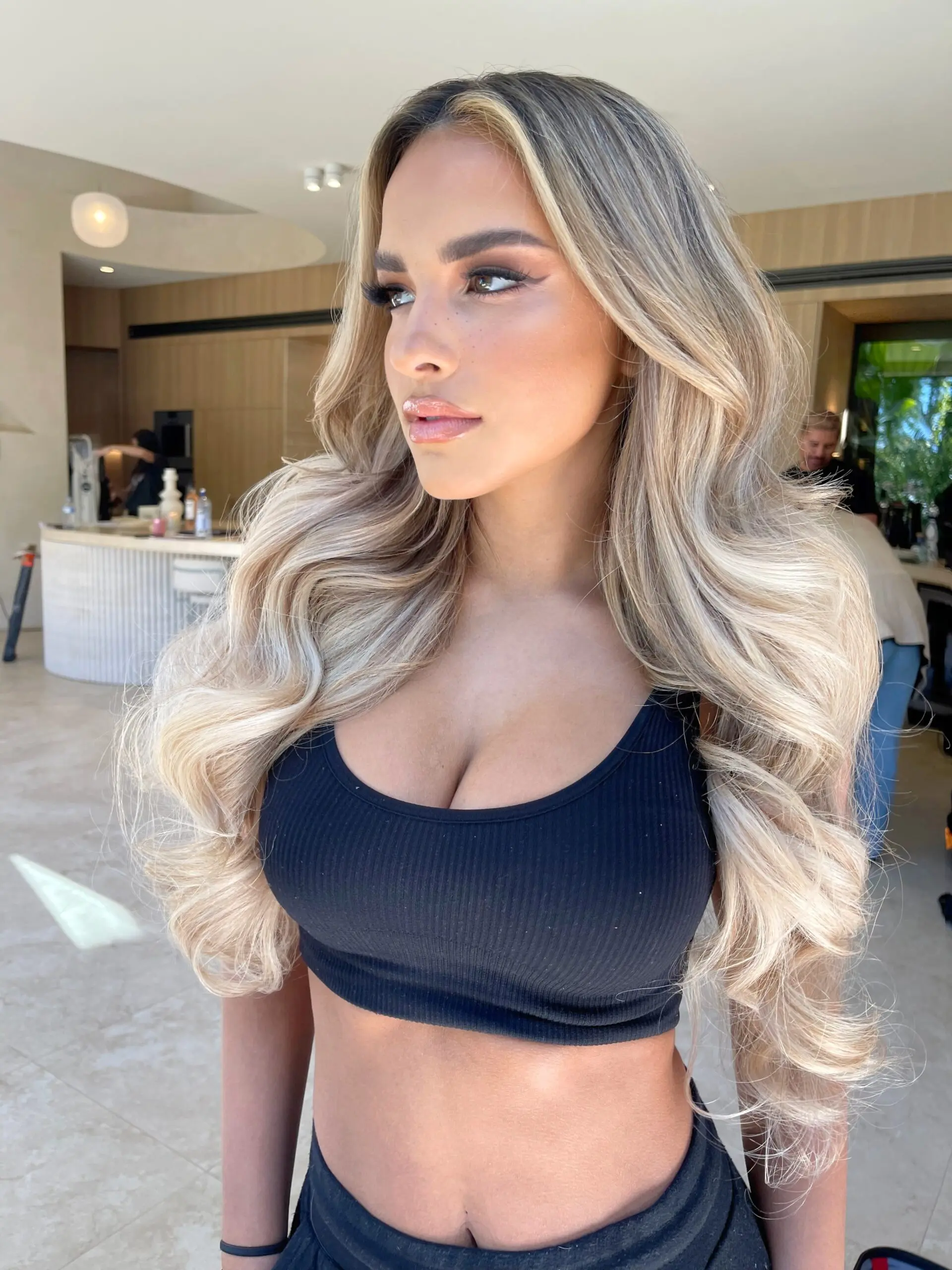 Rokstar Salon
West End
Mermaid locks are here for 2023, so join the movement with the help of those who can create the illusion of longer locks at an expert level. At Rokstar Salon, they use quality human hair extensions to help you elevate your look with endless options. Using two different types of extensions – tape and wefts – they'll help you make the right choice based on your expectations, commitment, and budget. There's also clip-ins and halo pieces for those seeking short term solutions. Whether you're looking for something to help make your fine hair appear fuller or want to add length and volume, the Rokstar team will expertly assist to help make those hair dreams happen.
View this post on Instagram