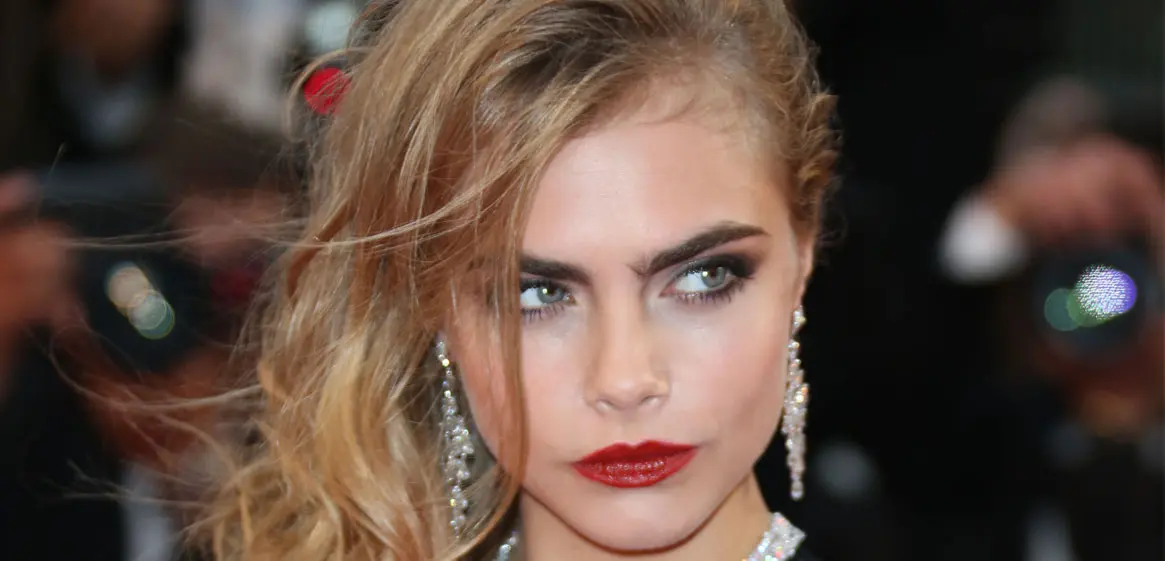 Brisbane's best brow specialists
If your eyes are the windows to your soul, then your brows are the frames to these windows! Ensure they are sculpted to perfection at the hands of Brisbane's best brow specialists.
By Guest Styler | 19th February 2015

You know that embarrassment of waiting for your left eyebrow to grow back after that botched DIY waxing job? Struggling to evict the tadpoles that have taken up residence above your eyes? Sadly, we've been there too. Next time, save yourself the humiliation and leave it to the professionals.

We've devised this list of Brisbane's best brow experts who are worth trusting with your brows.
Brooklyn Beauty Bar
If your eyebrows are in need of a little maintenance, pencil in a date at the Brooklyn Beauty Bar. Located in the heart of the James Street shopping precinct, owner Brooke Jesberg and her staff are renowned for their proficient eyebrow sculpting and threading. With over 15 years experience in beauty, Brooke's extensive knowledge provides a foundation for her one of a kind service.  For the ultimate pampering experience, relax with a Champagne in hand with your treatment in the new up-late licensed bar – New York style!
5/15 James St, The Valley P 0421 202 447  www.brooklynbeautybar.com.au
Embellish You
Make like the Ancient Egyptians and experience expert cosmetic brow tattooing from the team at Embellish You. Cosmetic tattooing involves the placement of pigment just below the epidermis of the skin. If you've ever wished for more prominent brows, then permanent makeup could be for you with Embellish You's expertly tattooed, natural looking brows transforming you into a modern-day Cleopatra!
2 Days Rd, Grange P 3356 1110  www.embellishyou.com.au
The Brow Bar
It's no doubt that The Brow Bar have solidified themselves as the go-to brow-fessionals in Brisbane. The team of experts are dedicated to perfecting the arch, colour and consistency of the brow with their exclusive face reading, through to their Brow Whispering techniques and Brow Lift-Shaping. Investing in your brows is worth looking brighter and more youthful, and much cheaper than any injectable alternative!
P 1800 276 922  www.browbar.com
Rebecca Davie Brows
Brow sculpting (or brow shaping) is an art form unique to the artist and with 15 years' experience, Rebecca Davie has become one of the top Brisbane brow specialists. Her passion comes from an understanding of how everyone feels when their brows are perfect. She has a unique ability to correct eyebrow mistakes and make even the most difficult brows work for all of her clients. Plus, we hear she also does the brows of Demi Harman (Sasha Bezmel on Channel Seven's Home and Away)!
31 Lancaster St, Coorparoo (inside Brush and Blush) P 3394 3706  www.rebeccadaviebrows.com.au
Evelyn Orford
Wish you could cut down the time you spend 'putting on your face' each morning? Evelyn Orford's cosmetic tattoo procedures can give back what time has taken away. From the young to mature, male or female, those after a soft look or more dramatic – the team at Evelyn Orford are sure to find the perfect look for you.
28/451 Gregory Tce, Spring Hill P 0414 363 134  www.evelynorford.com
Irena Morgenstern Skin Management
With 25 years' experience in the beauty business, Irena has perfected the art of enhancing one's natural beauty, and this is particularly true when it comes to brows. She can sculpt, shape and redesign eyebrows to flatter the face, using pigment implantation with perfectly blended tones to match your hair colour and skin-tone, with a result that appears completely natural – and even compensates for the effects of gravity! She has completed 20 + international postgraduate courses in pigment implantation alone, and specialises in many other advanced treatments.
87 Albert St, Brisbane CBD P 3229 5484  www.skinmanagement.com.au
Simply Laser
Overseas-trained brow stylist Leona is transforming the brows of Brisbane locals with her expertise in HD Brow treatments. Unlike other brow treatments that use a 'one shape fits all' technique, Leona offers a personal consultation to assess face shape and colouring before creating your individual look. From custom blending, designing, creating and tailoring the shape through to customised aftercare, the experts at Simply Laser promise to transform your face to such an extent that has been likened to a mini facelift!
Level 2, 117 Queen St, Brisbane CBD P 3211 4785  www.simplylaser.com.au