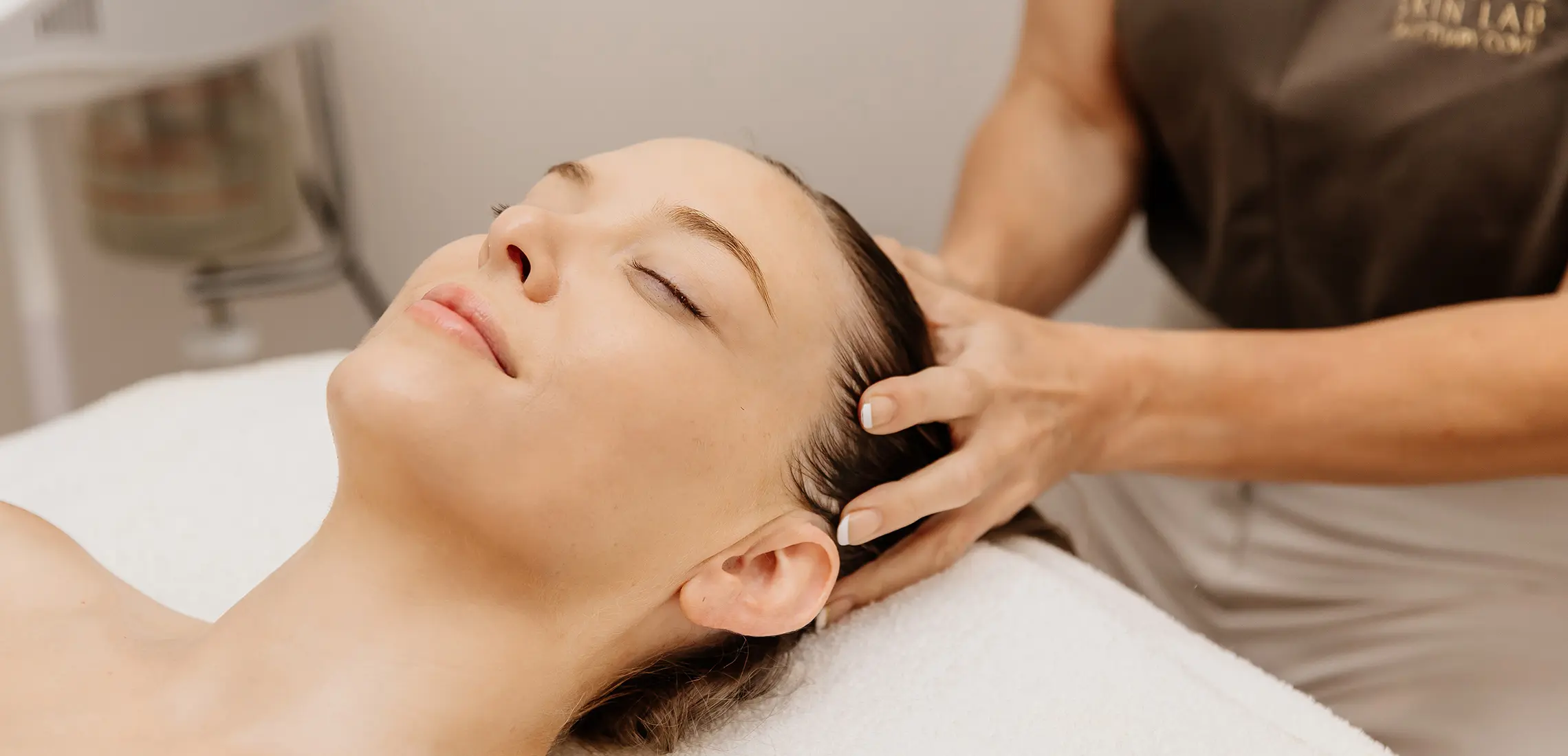 The Ultimate Beauty Pamper Can Be Found At Sanctuary Cove
Take the exit off M1 to great skin
By Guest Styler | 16th February 2022

Just a hop, skip, and a jump from Brisbane and you'll find the palm-lined paradise of Sanctuary Cove. Surrounded by lush, manicured gardens, the marina, superyachts, restaurants, cafes, fashion stores, the impressive five-star Intercontinental Resort and more, the luxe precinct is perfect for any occasion.

Recently, I had the pleasure of living my best resort lifestyle by visiting six spots at the Cove to seriously pamper and play the day away. From facials to blow dries, dental check-ups, and cocktails, I have happily done all the hard work for locals and visitors alike when it comes to finding everything beauty-related in this dreamy destination.

It went a little like this…

Greeted by owner Cathy, Vault is a quaint and comfortable space to surrender your skin to completely. With almost 20 years' experience in the game of skin aesthetic, you only need one look at Cathy's own fresh face to know you're in the best of hands. If you're anything like me and suffer from breakouts, blemishes, and overall bad skin (I blame all the beauty products to try working for a magazine) Cathy is someone you want around to help you get back on track. Enjoying a 50-minute bespoke facial of deep cleansing, a gentle cosmedical grade chemical peel, booster serums, and heavy hydration, Cathy sealed in all the goodness of her work with a custom algae mask. If you're claustrophobic this one may not be for you (it's spread over the eyes and mouth) as you only have your nose to breathe out of. But the blackout is worth it because after peeling back the mask, it felt like I had moulted away every bad decision I had ever made and said hello to the freshest most hydrated skin ever.

I had to ask myself, did she put makeup on me when I wasn't looking? Who is this girl looking back at me in the mirror?

Everyone who visits Sanctuary Cove should make an introductory appointment with Cathy here.

Have you ever had a hair appointment and thought your nails could do with a coat of polish? Or perhaps you need a fresh face before dinner? Recently opening its doors at Sanctuary Cove back in May, Studio Eclettico is your one-stop-shop for hair, nails, and makeup. All about luxury hair and beauty, the light-filled corner space boasts the ultimate pamper. There's no need to drive from place to place – Studio Eclettico can do it all!

Book in for a blow dry while getting your nails buffed and sit back to be painted with a light touch of makeup to be ready for whatever the day throws at you online.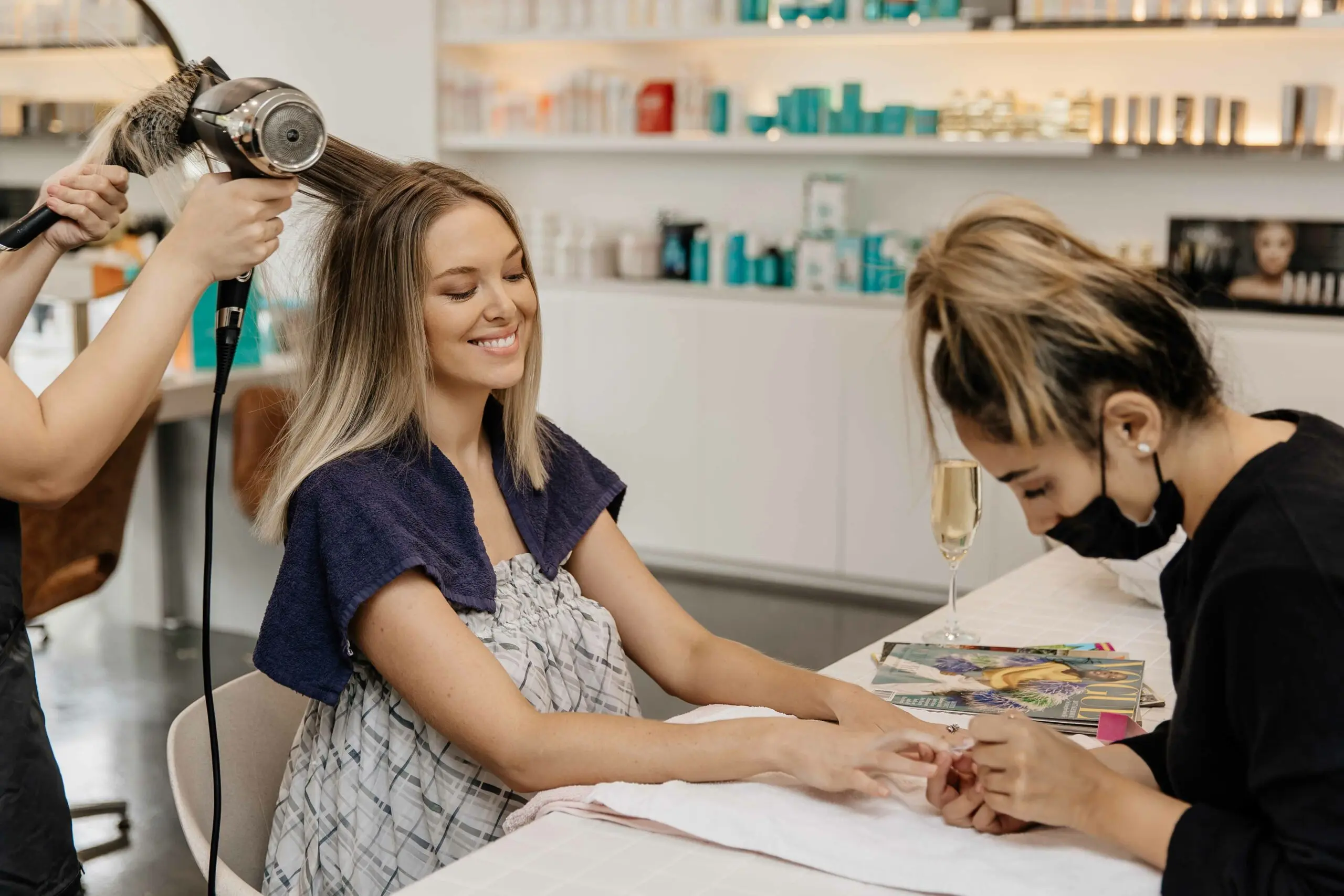 Love the skin you're in with the help of Gold Coast's fave advanced non-surgical cosmetic clinic. This tranquil and slick cosmetic centre will take care of all your skin concerns, creating a tailor-made treatment program through a holistic and nurturing approach. Whether it's skin needling, LED light therapy, medi facials, or dermal fillers, get started with a free comprehensive diagnostic skin consultation and let your skin woes be history!
Super easy to book by clicking here.
Synonymous with a trip to Santorini, Destino Wine and Cocktail Bar is the perfect place to catch up with friends over a cocktail, coffee, wine, or nibbles. In my case, it was a welcome sojourn in between appointments to relax and refuel. Next to their homewares haven of carefully curated Mediterranean picks, Destino is where you can be transported a world away with bright white fresco walls, earthy wooden details, and luxe interiors. Hello, can I live here?
Make a booking for you + friends before you visit through their dreamy website.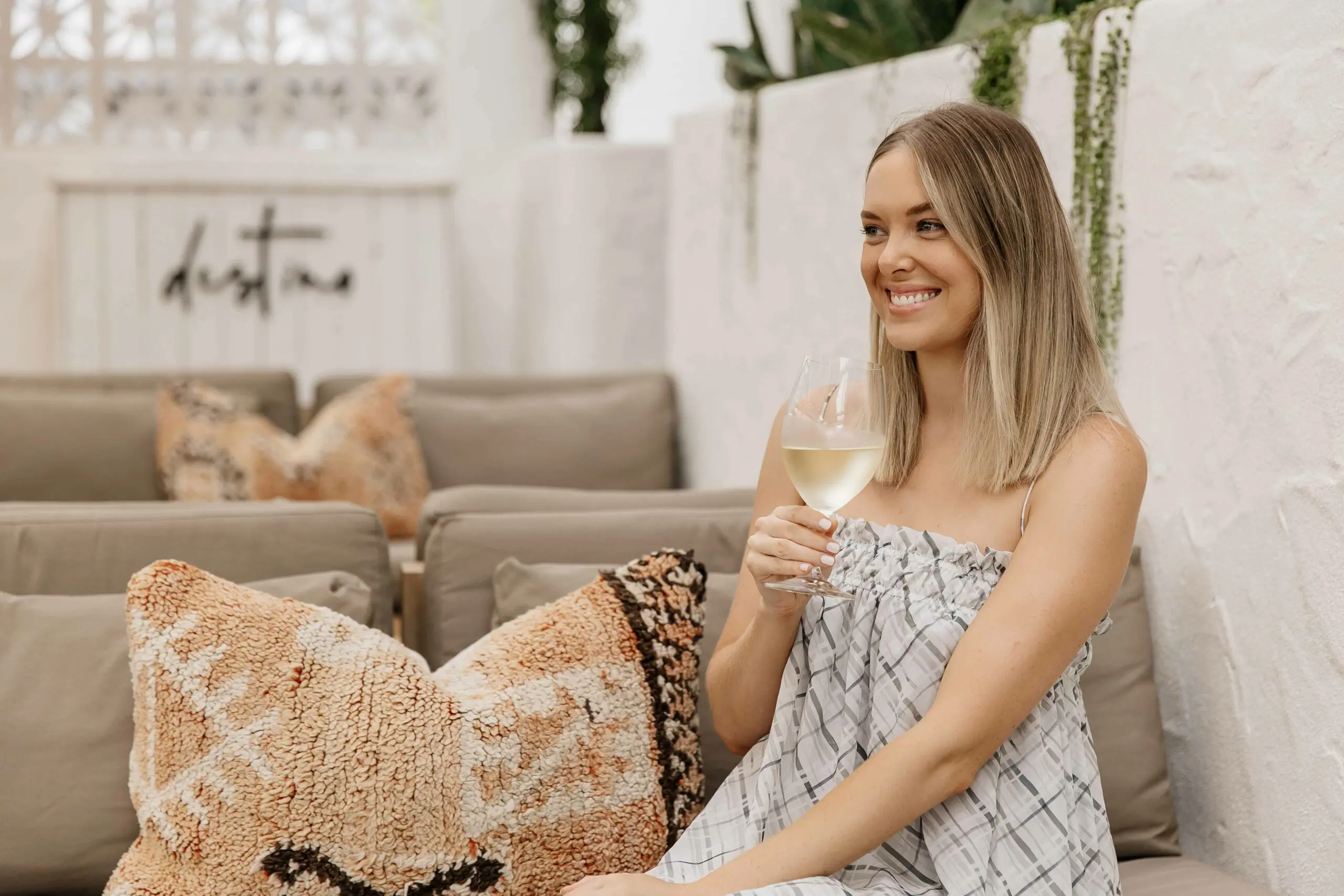 Getting your beauty appointments in check isn't complete without getting a good look at your pearly whites. Thanks to Dr Kyle Yang, my chompers finally got the attention they deserve. If you're anything like me and have avoided the dentist for fear of a filling or two, your teeth are in incredibly good hands at Enhanced Dental. With a view of the marina (and your favourite show while you're in the chair), Dr Yang looks after the everyday dental check-ups and everything in-between – even doing same-day procedures if needed.
Looking after your smile is easy and breezy by booking here.
Once you're feeling all glowed up and refreshed, the last thing you want is to be stuck in traffic on the M1. The best way to wrap up your pamper is with an overnight stay at the five-star InterContinental Sanctuary Cove Resort. Surrounded by tropical gardens, take your pick from a range of modern guest rooms and suites. Feeling peckish? Head to the Verandah Restaurant & Bar for all-day light dining, cocktails, and whiskey flights.
Complete your beauty escape by booking a stay at InterContinental Sanctuary Cove Resort here.