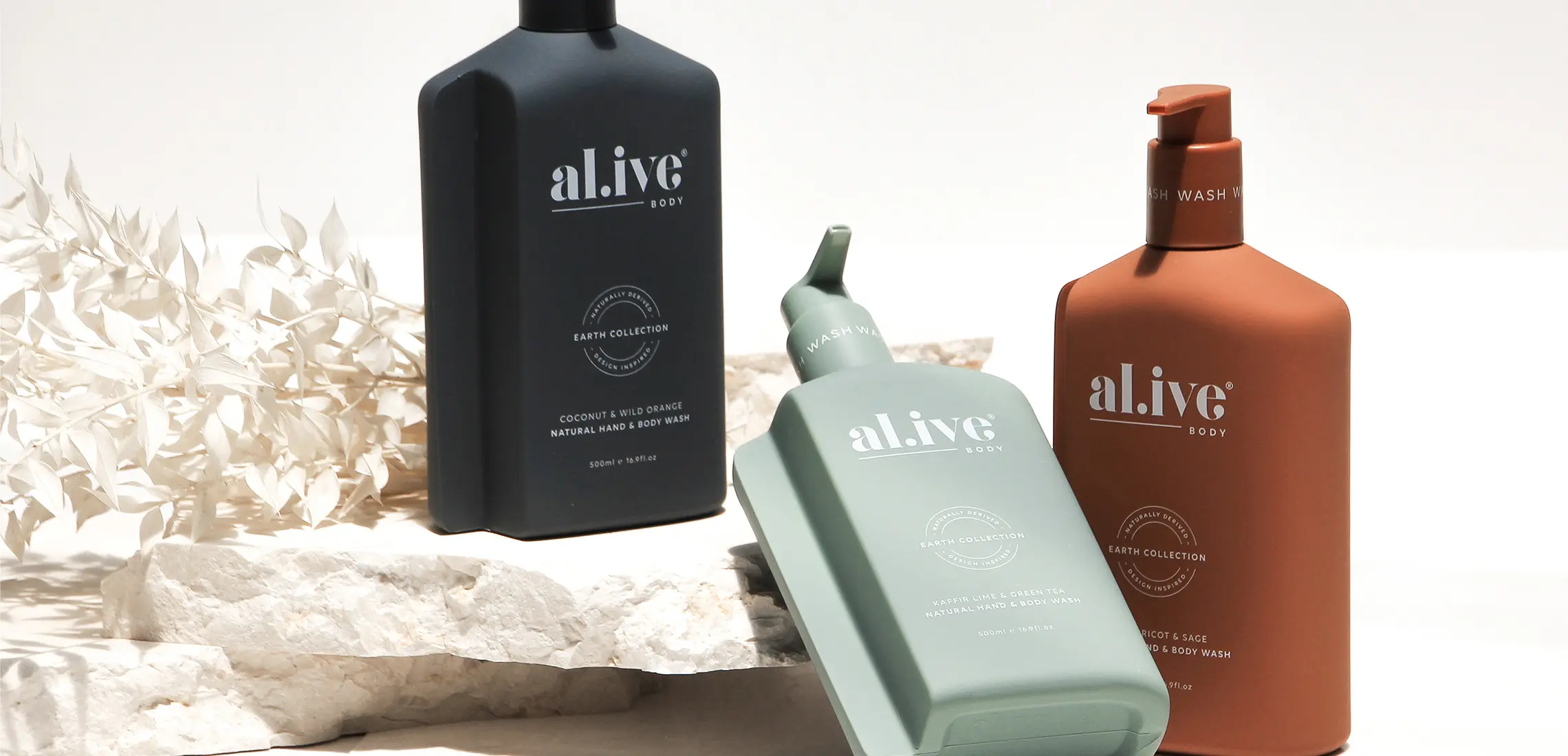 The Sink-Side Accessory You Need
Which duo are you? 
By Guest Styler | 25th February 2021

How you choose to style your home is a true reflection of your authentic self. Our homes are our own little (or not so little if ya lucky!) havens where we can express our personalities from floor to ceiling – literally. When it comes to levelling up your interiors game, the small things can really go the distance. A beautiful bowl of fresh fruit can liven up your kitchen space, or an eye-catching statement vase can capture the latest trends and upgrade your entryway. And when it comes to your bathroom, the simplest addition – such as a gorgeous hand wash and lotion set is – the ultimate finishing touch to polish it up. Enter al.ive body.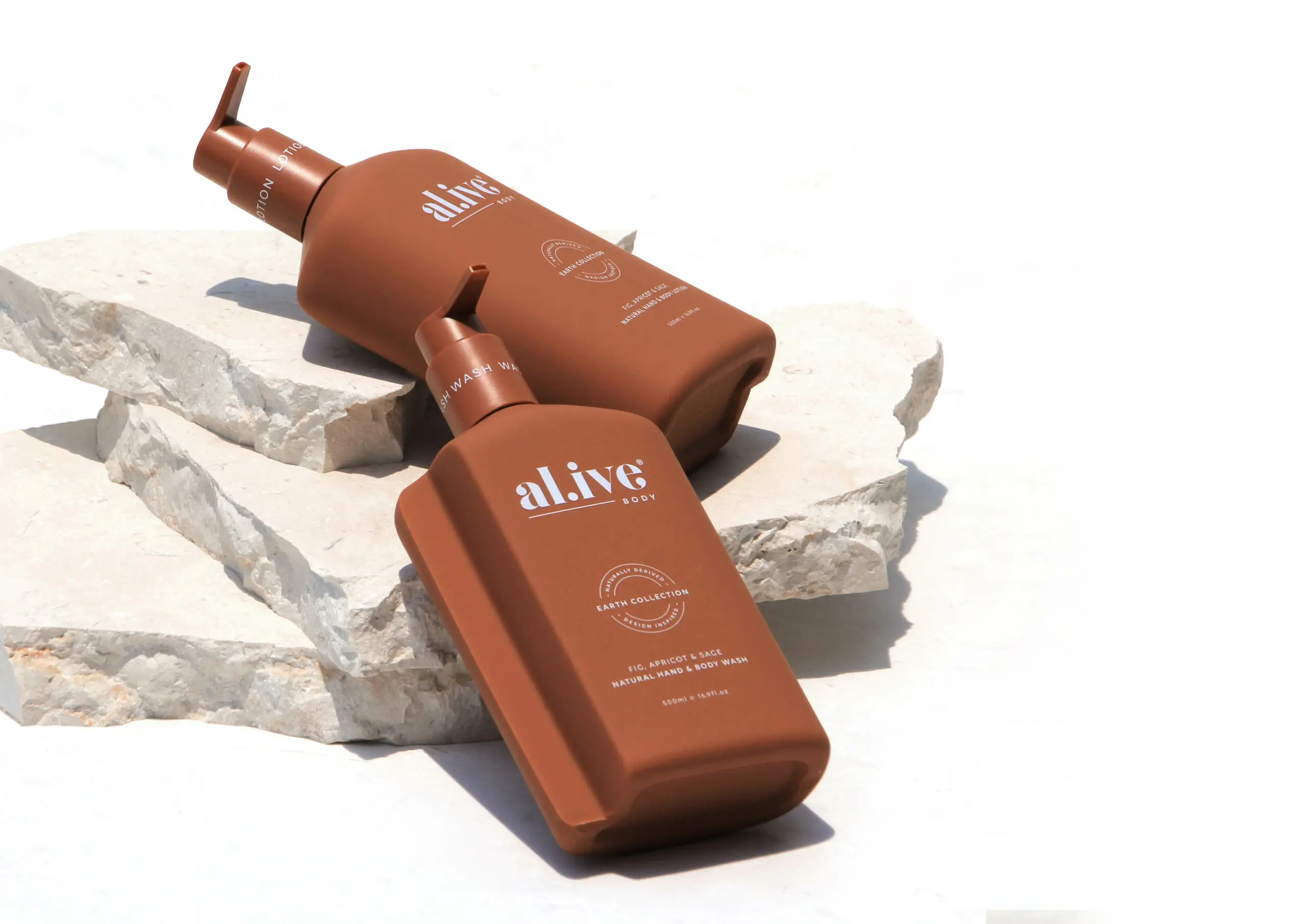 It's the all-Aussie personal care brand bringing a sense of day spa luxury to our very own bathrooms. We're a little bit in love with these here at Style HQ! Founded by dynamic design duo Alisa and Lysandra Fraser, the al.ive body range was born out of a desperate need for a personal care brand that encapsulated a luxury feel in both looks and product quality, as well as being consciously created. You might not think it's a tall order, but as the sisters discovered, not many brands tick all three boxes. Therefore, there was just one thing to do – make one themselves!
Their first release – the Earth Collection – features stunning, interlocking bottles (with a matching tray!), personally designed by the pair. With their extensive interior design experience, these gals know what it means to create a pleasing aesthetic! The range comes in three earth-inspired colours and includes a naturally derived hand and body wash plus a hand and body lotion. The luxurious scents are created with fortified essential oils and native botanical extracts, giving this product an opulent, modern Australiana vibe. The product is free from palm oil, parabens, SLS, silicones, and any other nasties you can think of. Plus, the bottles are 100% recyclable!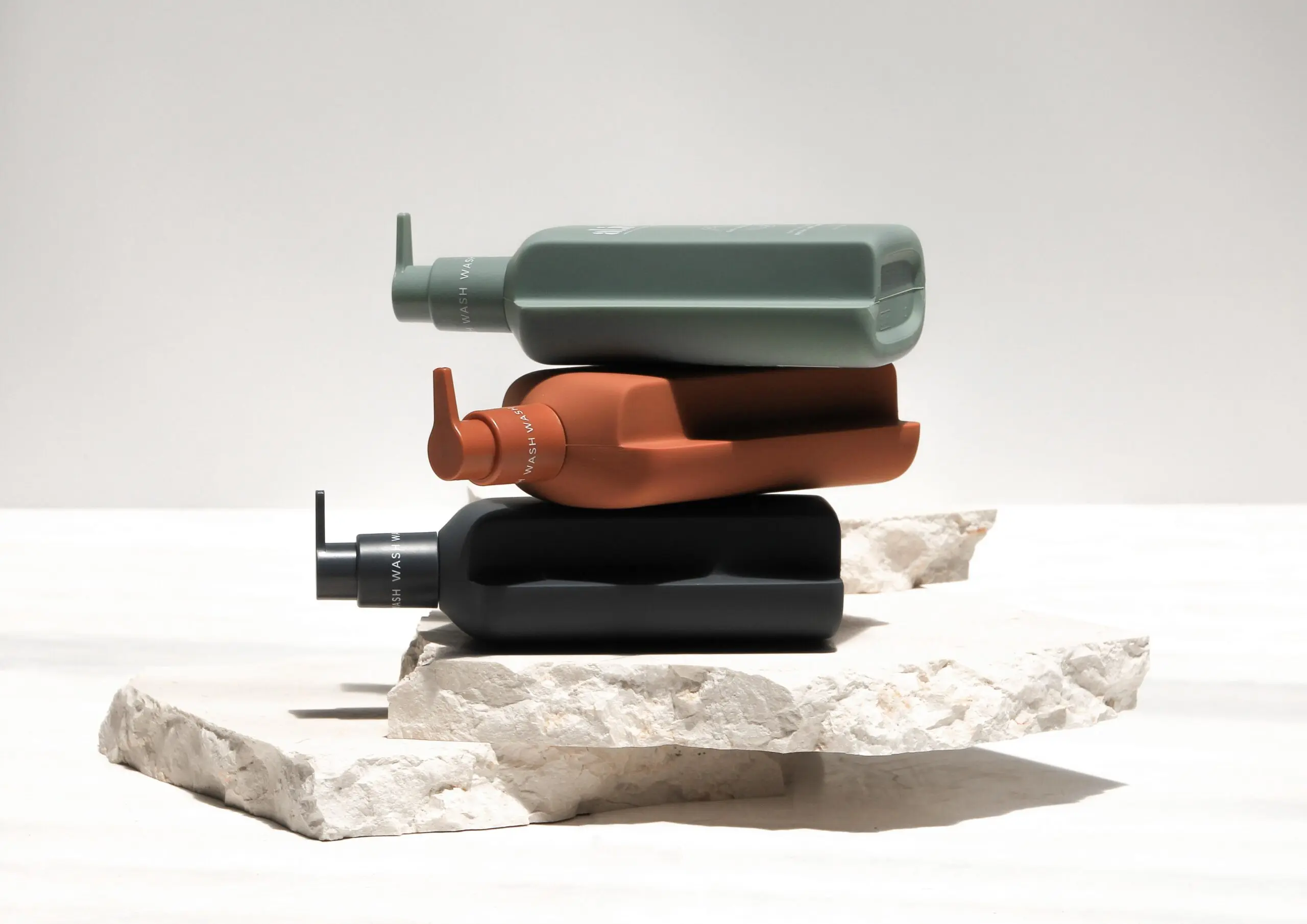 If you're eager to give one of these beauties a try, but not sure which scent to choose, have no fear – we got you. Speaking to the experts behind the brand, we've broken down which pair is perfect for you based on distinct personality traits. You'll be able to order with confidence, knowing you're going to love your new sink-side accessory that's guaranteed to upgrade your bathroom aesthetic!
You are… Bold and decisive – you know what you like and what you want in life. Your outgoing personality means you are often the life of the party – the definition of an extrovert. You take life by the horns and work hard to achieve your goals. You look challenges in the face and say, "Is that all you've got?" before tackling them head-on until you succeed. But your confidence is not for show – you put in the hard work to back yourself and your skills. Never afraid of a challenge or steep learning curve, around every corner awaits your next opportunity to grow and achieve.
Your match… Kaffir Lime & Green Tea.
This fresh and uplifting duo enlivens your senses even better than any macchiato. Antioxidant-rich Kaffir lime extract is zingy and invigorating, boosting your spirit and priming you for a productive day. As the top notes settle, green tea begins to shine with its complex herbal fragrance and soothing effect on the skin. Packed with antioxidants with proven skin benefits, green tea helps soothe dry or damaged skin and promote renewal. The addition of herbal and amber base notes to the formula creates a refreshing sensorial experience grounded in a rich base.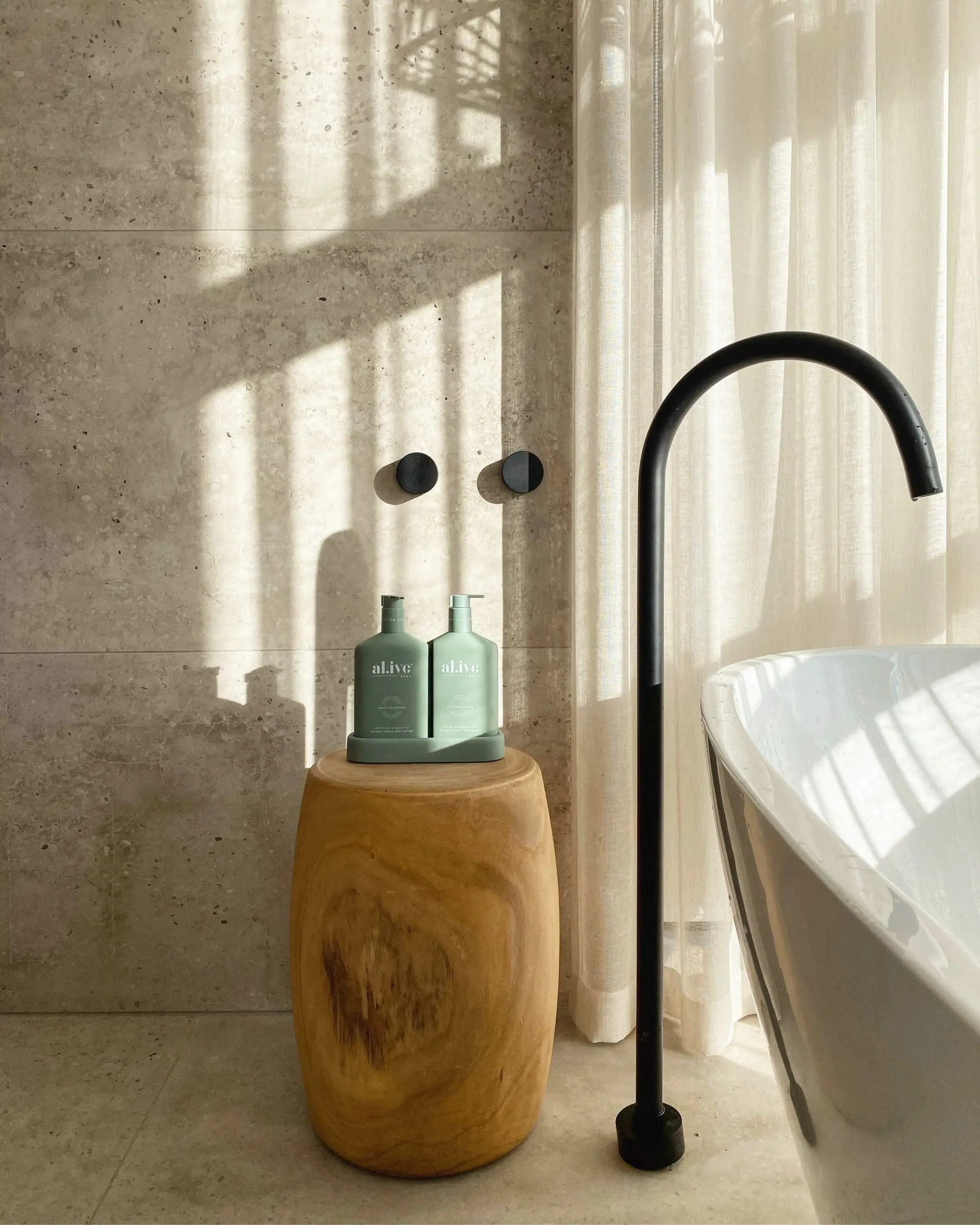 You are… Nurturing and warm, you attract others with your inherent calm and comforting nature. Not one to embrace the spotlight, your strength is demonstrated by your exceptional empathy and ability to understand and accept others. Whilst a deep thinker and never one to speak without consideration, you are far from serious or boring. Your incredible ability to put people at ease with your warmth means you attract and make friends easily. You hold yourself and others to a high standard, but appreciate and accept all personalities for what they contribute and what they can teach you about the human experience.
Your match… Coconut & Wild Orange.
Gourmand and exotic coconut oil is renowned for its skin-soothing and replenishing power. Packed with antioxidants and antimicrobial benefits, it not only hydrates skin with incredible ease but protects against external stressors and environmental elements that can negatively impact the skin. Wild orange adds a surprising but complementary twist – its sweet and uplifting scent adds complexity and brightness to an otherwise rich and comforting formula. Together, coconut and wild orange – with the added depth of vanilla and tonka bean – make for a rich and relaxing fragrance that makes you feel as if you are on holiday all year round.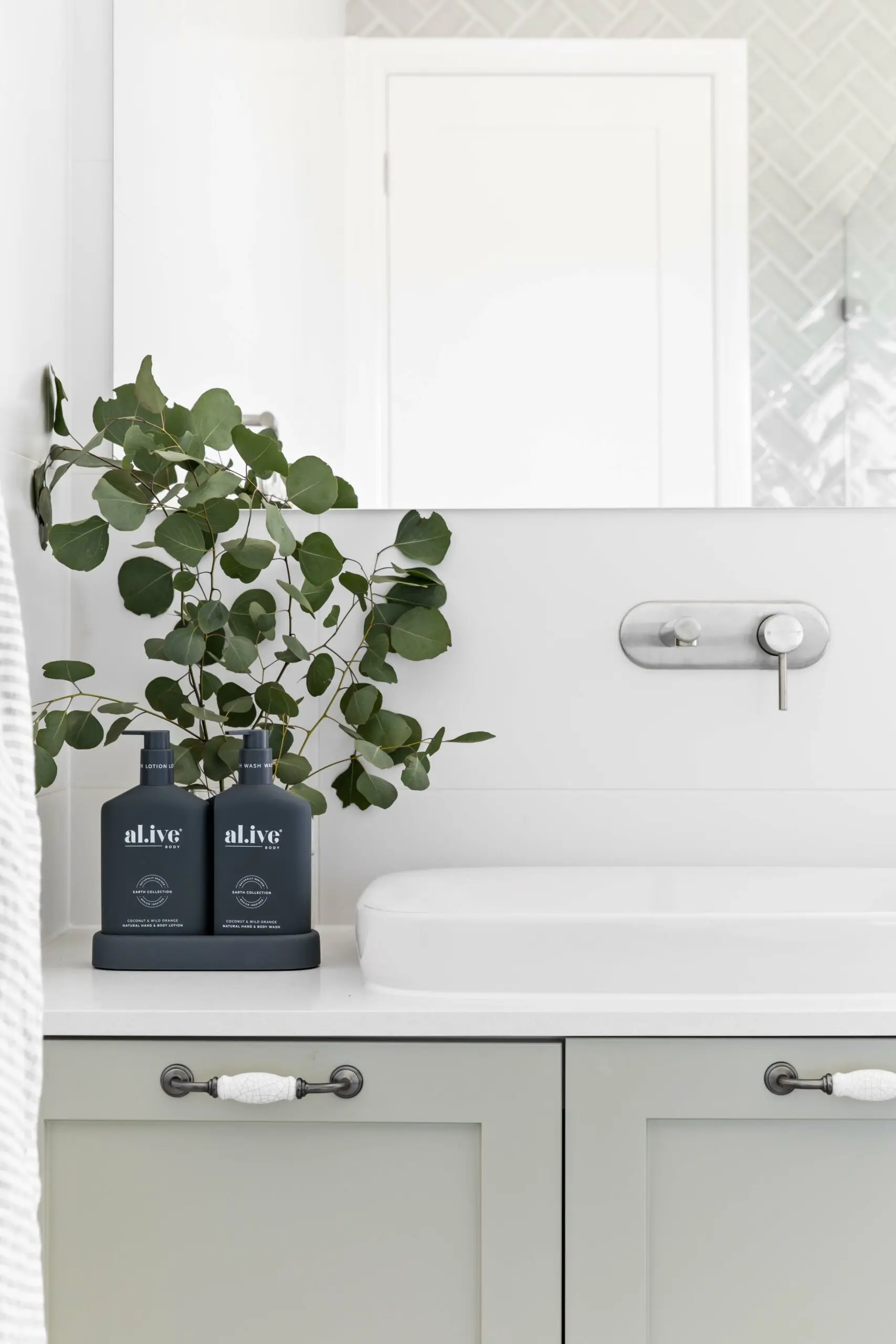 You are… Enthusiastic and engaging, a breath of fresh air when life can at times seem all too serious. Naturally fun-seeking and optimistic, your can-do attitude serves you well and welcomes new challenges and experiences as an opportunity to learn and grow. You may play hard, but you love even more intensely with loyalty and trust as some of your most-valued attributes. You nurture your relationships with your whole heart, which at times can put you at risk of disappointment when your enthusiasm is not reciprocated. But your strength and spirit are not hampered – only buoyed by the fulfilment you receive by living your life to the fullest.
Your match… Fig, Apricot & Sage
Deliciously sweet and fruity, the intoxicating mix of fig, mango, apricot and apple invigorates your senses. Fig extract has an incredible ability to enhance the skin's hydration and relieve the symptoms of compromised skin. Apricot oil is a highly-regarded emollient with skin-soothing and antioxidant benefits. The delectable top notes are balanced by the grounding aroma of sage and base notes of vanilla and sugar, crafting a complex fragrance that adapts to your body's chemistry. Don't be fooled by the tropical fruits upfront – this formula has a depth and sophistication only rivalled by the most prestigious fine perfumes.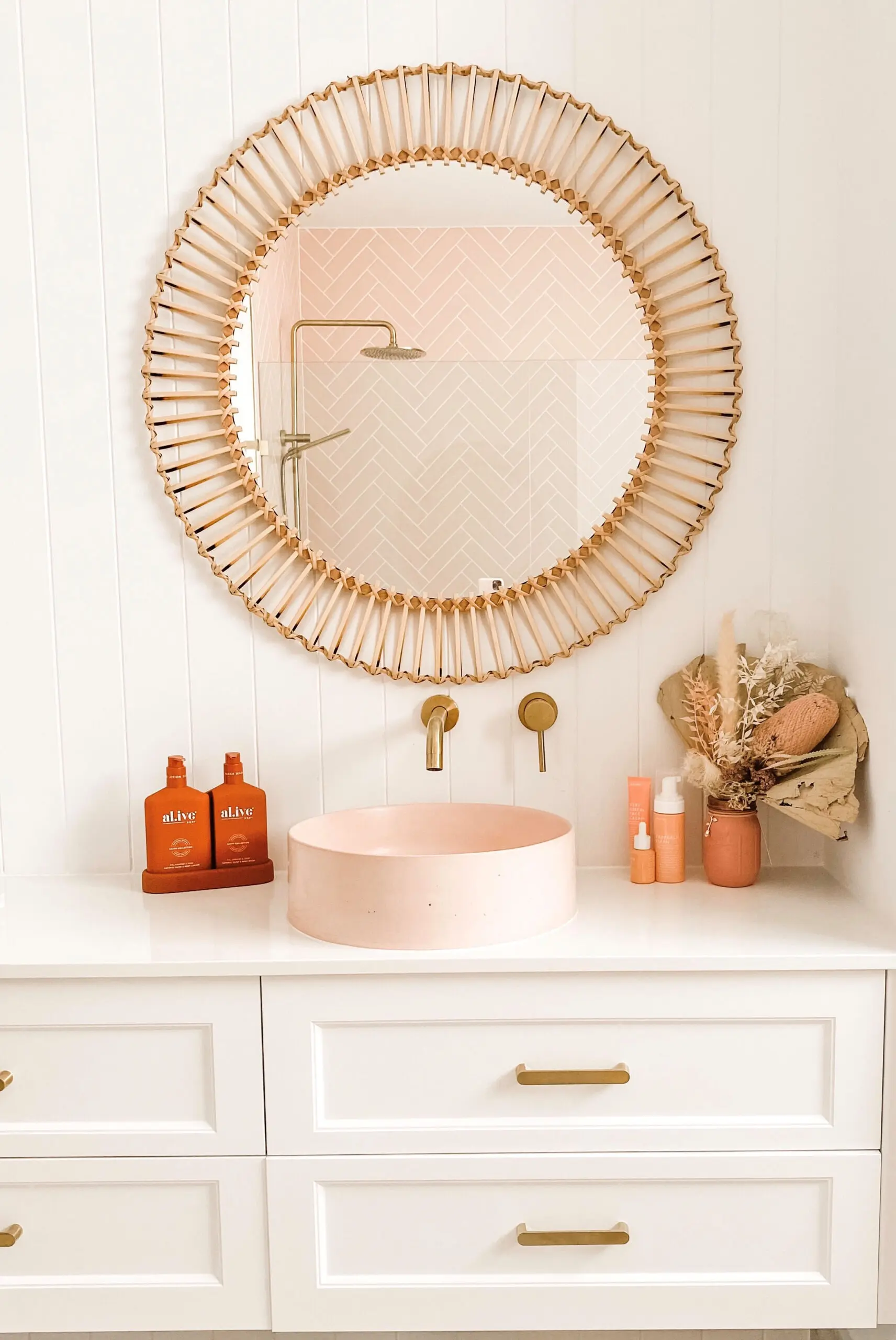 Discover the entire al.ive body range here!
And don't forget to check out their socials here!