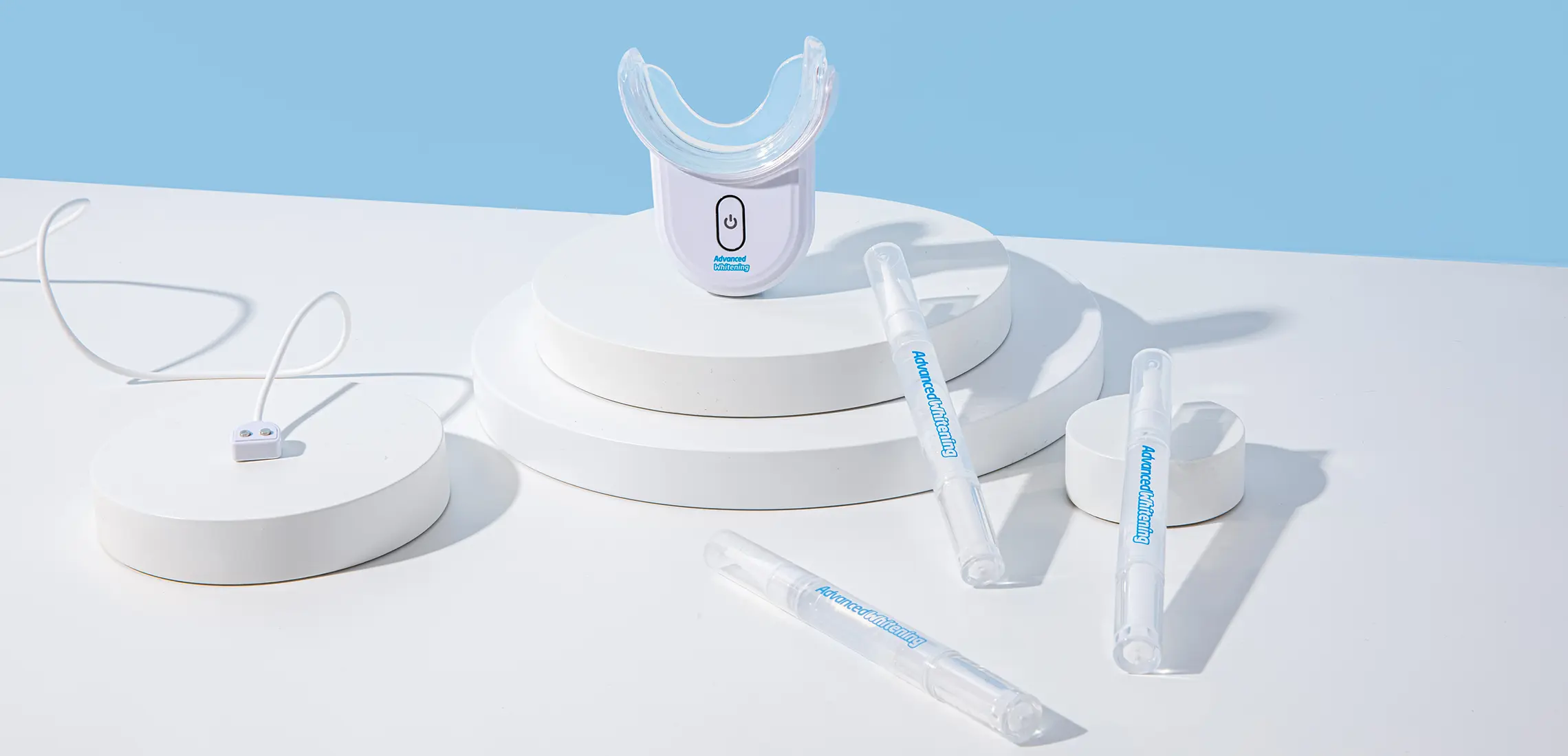 Cheese! This Teeth Whitening Kit Does More Than Just Whiten
I am the influencer now
By Dinushka Gunasekara | 14th May 2021

Just a quick note: This post is sponsored. To prevent a paywall or annoying pop-up ads, we sometimes need to publish sponsored content but we only promote brands that we think are doing great things and our readers will love!

As a person who had braces slapped on my chompers at the fun age of 18, which meant I spent most of uni and my first two years living out of home literally chained, my teeth are important to me. I don't do anything crazy like floss regularly, but I did receive an electric toothbrush for Christmas – make of that what you will.

I've never dabbled in the world of teeth whitening, purely because my oral hygiene is more concerned with preventing cavities to avoid a return to the dentist's chair. A teeth whitening kit that offers a whiter smile and a healthier mouth? Now that's a pearl.

Australia's leading at-home teeth whitening brand Advanced Whitening have recently launched a premium dual-light LED Wireless Whitening Kit that promises to do just that. While most kits you see influencers touting on the 'gram just use a blue light to accelerate whitening, this one also incorporates a red light to banish bad breath, reduce sensitivity, and improve gum health. Big cheese!

With the goal of whitening teeth by up to 12 shades in five days, the mess-free, stress-free system is all about 360º oral care. It's also waste-free as the pre-loaded gel pens ensure you won't lose any precious product, and the rechargeable unit sends absolutely zero batteries to landfill.

When I first opened the compact kit, a swatch of colours sat on top for me to compare my teeth to. On the scale of 1-15 (1 being pearly white and 15 being SOS), I'd say my teeth before treatment were a solid 7 – there was definitely room for improvement.

After sanitising the mouthguard in boiling water that also contributed to a Mi Goreng, which was my last meal for the night, the first step is simple: twist and go! Twisting the bottom of the easy-to-use teeth whitening pens caused the gel to appear, which I swiftly brushed evenly onto my teeth like Picasso. Then, I turned the LED light to the blue setting and popped it in my mouth for 10 minutes, before rinse and repeat with the red light setting.

The entire LED experience took a mere 20 minutes i.e., one episode in my nightly sitcom binge. I'll admit the first couple of sessions involved a bit more drool than I expected, but I'm pencilling that down as user error – once I was accustomed to the process it was easy breezy.

For best results, Advanced Whitening recommends avoiding that daily capp and post-work Merlot during the five days of treatment. I initially rebelled against the suggestion, but I now can confirm they really do know what they're talking about. While it does still work with stain culprits in the mix, for maximum speedy pearliness steer clear of dark drinks and food. Why? See for yourself:

My teeth have climbed up the ladder to be a 4 on the scale and that means big smiles over here. Take note: before you get your heart set on the whitest of white, it's important to be realistic. Everyone has an extent of whiteness their teeth can naturally achieve, but if you're looking for an overall improvement, slap this bad boy on your toothy pegs now!

Grab your own dual-light Wireless Teeth Whitening Kit here.