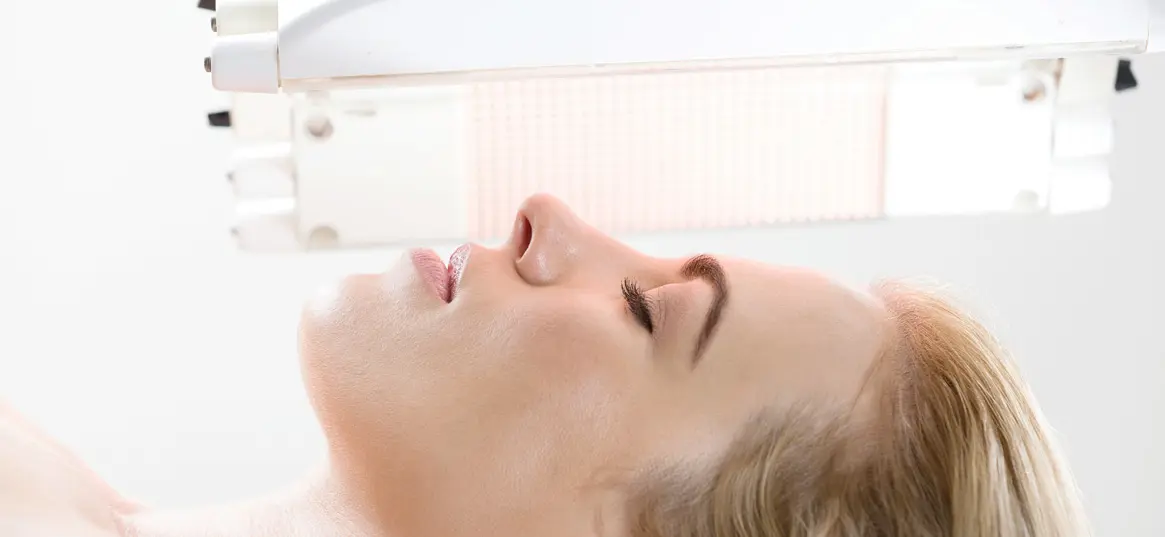 7 things you didn't know about Omnilux
We took a closer look at a break-through treatment that is really making waves in the skincare industry.
By Guest Styler | 1st July 2014

The desire to look younger seems to be an ever-growing concern as we trample through the years, after many nights of too much fun that inevitably run our body into the ground. But with advancements in cosmetic treatments, even if we were party animals in our younger years, we can still find ways to help reverse the damage.

We're big fans of non-invasive procedures here at Style – the less we have to go under the knife the better…

Cue Omnilux.

Omnilux is a light therapy treatment that ticks all the right boxes. It's pain-free, non-invasive, and requires no downtime unlike a Laser or IPL treatment. It helps with anti-aging, wrinkle reduction and skin rejuvenation. It can also prolong the effects of Botox and other dermal fillers, boost collagen production, accelerate wound healing, and kill p-acne bacteria.

We were curious to discover more about this break-through treatment so here are a few facts we sought from Everton Park Hair & Beauty's Rebecca Hiscock an expert in skin rejuvenation and an advocate for the treatment:

1. Skin will usually appear clearer, brighter and smoother after only one treatment. Results are accelerated with a course of Omnilux sessions; usually two per week over a four week period. Long-term results are maintained with follow-up treatments every four to six weeks if needed.

2. It is suitable for both men and women of all ages and it is becoming very popular amongst teenagers (for the treatment of acne).

3. Omnilux is the leading Light Therapy Device and was developed in the UK after 12 years of extensive medical research.

4. Over 3300 dermatologist and plastic surgeons use it worldwide.

5. The efficacy and safety of Omnilux is very well documented in over 60 peer-reviewed publications. Omnilux efficacy claims for wrinkles and acne treatments are substantiated by over a decade of clinical evidence.
Clinically proven to reduce acne lesions by up to 85%.
More than 75% of clients responded with excellent results.
In an independent study over 80% of subjects reported a softening of fine lines after treatments and 75% reported improvement in skin softness and smoothness.
6. The Omnilux has 3 different treatment modalities:
Revive Light acts to energize, rejuvenate and repair damaged skin and uneven skin tone. It also improves the appearance of fine lines and wrinkles. Omnilux Revive delivers a precise wavelength of visible red light that penetrates deep into the skin to stimulate fibroblast activity to naturally boost the production of collagen.
Near-infrared (Plus Light) is used for skin rejuvenation in combination with the Omnilux Revive and also for wound healing.
Blue Light kills acne bacteria, combining the blue and the revive light. It helps remove the bacteria that cause the redness and inflammation of acne, promoting healing.
7. Celeb endorsers:
Erika Heynatz (Model, Presenter, Singer)
Esther Anderson (Actor)
Natalie Gruzlewski (Presenter)
Kerri-Ann Kennerley (TV Personality)